Testimonies of the Day
From a phone client who is a body builder and was stuck at a plateau:"Good morning!! I have great news!! Even though I am still waiting for the results from my blood work I weighed myself this morning and I lost 3.5 pounds since Wednesday!! I don't know why I wasn't losing weight before I haven't changed anything. I have been feeling great too, I don't think I've had anxiety at all this past week!! Thank you!!" Jessica
From a Personal Trainer and Marathon Runner: "I started reading your books after a client asked my opinion on your nutrition plan (I am a personal trainer/group fitness instructor). I decided that to have an accurate answer for her, I needed to try it out myself! My family and I were already eating fresh and "clean" and dairy-free, but grains/sugar were still very much a part of our diet. As of January 1st, I cut out all grains, sugar, and dairy. Given that I can teach up to 18 hours of group fitness classes in a week, my initial thought was that I would never have enough energy, but to my surprise, I felt great and started seeing more definition in my body. It's now been three and a half months and I continue to enjoy your recipes and the way I feel! Additionally, I am an avid distance-runner (half and full marathons), and ran a half marathon last weekend, the first of that distance going grain-free. I felt amazing the entire run, never needing a goo or gel pick-me-up at all, and finished with one of my better times and in the top 20 of over 1300 women. Thank you!" – Darci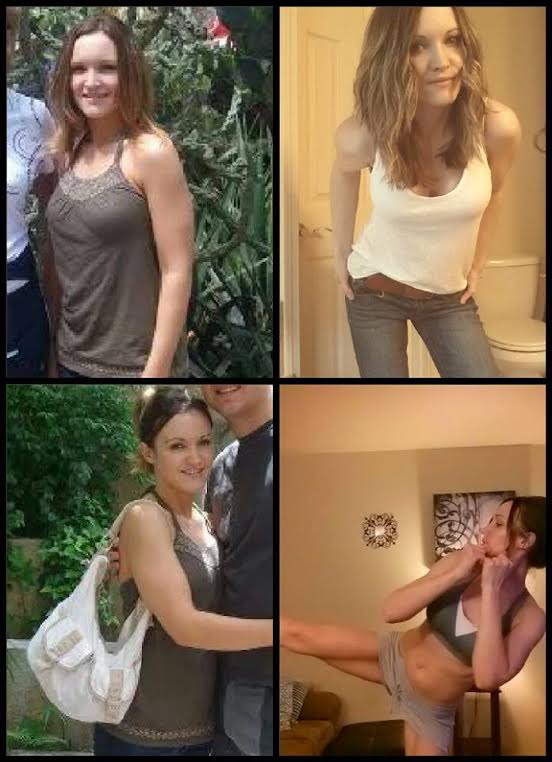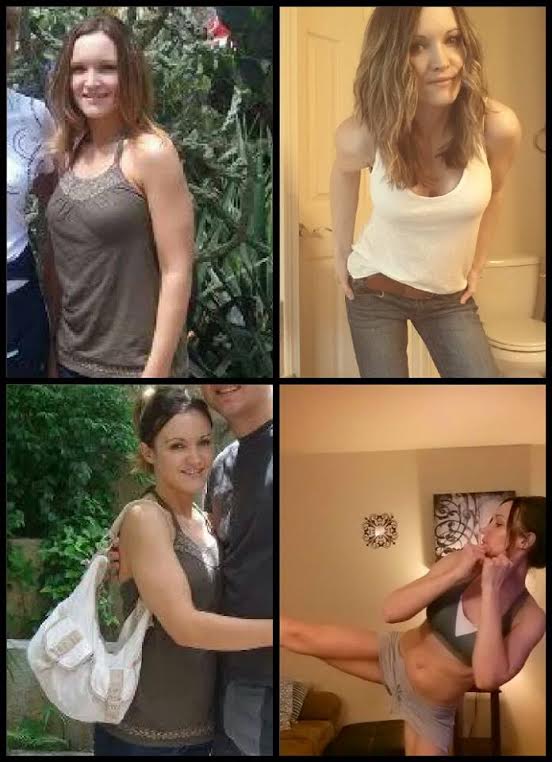 Photo Testimony: "I wanted to give a new updated testimony. The pictures on the left side are me about 5 years ago before I had kids. I worked out like crazy and ate 800 calories a day and still felt unhealthy and uncomfortable. The pics on the right are me after 2 kids and perfecting my ketogenic eating habits thanks to you! You have made it possible to eat delicious food and be healthy, happy, and comfortable. (Well along with Jillian Michaels)! Please know how many lives you are changing for the better. Thank you!" – Emily
If you want to get past your plateau, click HERE to get started!  You deserve it!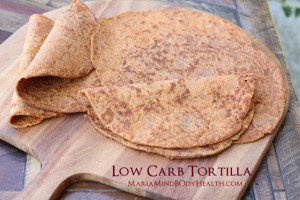 Gluten Free Tortillas
Ingredients
1 1/4

cup

blanched almond flour

or 3/4 cup coconut flour

5

TBS

psyllium husk powder

1

tsp

Redmond Real salt

2

eggs

4 if using coconut flour

1

cup

water

or Marinara – for "tomato basil" flavor
Instructions
In a medium sized bowl, combine the almond/coconut flour, psyllium powder (no substitutes: flaxseed meal won't work), and salt. Add in the eggs and combine until a thick dough. Add water (or marinara) into the bowl. Mix until well combined. Let sit for a minute or two until the dough gels up.

Separate into 10 balls (about 2 inches in diameter). Place the dough onto a piece of greased parchment paper (I used THIS coconut oil spray). Top with another greased piece of parchment. Using a rolling pin, roll the dough out in a circle shape with even thickness throughout. This dough is very forgiving, so if you don't make a circle with the rolling pin, use your hands to perfect your tortilla.

Heat a large pan to medium-high heat with coconut oil or coconut oil spray. Once hot, place an unbaked tortilla on the pan (if the tortilla sticks to the parchment the first time, as it did for me, use your hands to close up any holes…the dough is still very forgiving) and saute until light brown, then flip and bake through. Makes 10 servings.
Notes
NUTRITIONAL COMPARISON (per tortilla)
Traditional Tortilla = 140 calories, 3g fat, 4g protein, 25 carbs, trace fiber
Almond Flour Tortilla = 105 calories, 7.5g fat, 4.1g protein, 5.6g carb, 3.8g fiber (64% fat, 16% protein, 21% carbs)
Coconut Flour Tortilla = 71 calories, 2.6g fat, 3.4g protein, 7.4g carbs, 5.2g fiber (33% fat, 20% protein, 42% carbs)