Testimony of the Day
"A year ago I met Maria Emmerich for a health assessment and consultation. My main goal was to lose a few pounds. However, I had also been suffering from IBS, allergies, and many sinus infections over the past several years. Maria helped me change my diet and my life. She has a wealth of knowledge on how vitamins, chemicals, and different foods can affect our metabolism, moods and energy levels. I would highly recommend her to anyone looking to make a lifestyle change, lose weight and get healthier for good, not just temporarily on the latest fad diet. She has a wealth of information on her blog, www.mariahealth.blogspot.com. The results will amaze you!

I have not had a sinus infection in 12 months and my IBS problems disappeared. No more allergy-related eczema. And I lost weight (of course now gained being pregnant, but I'm smaller than I was with either of my previous pregnancies!). Feel free to ask me any questions. I highly encourage all of my friends to check out Maria's books and websites if you are serious about getting healthy!"
To get started on your path to health click HERE. I'd be honored to help you too!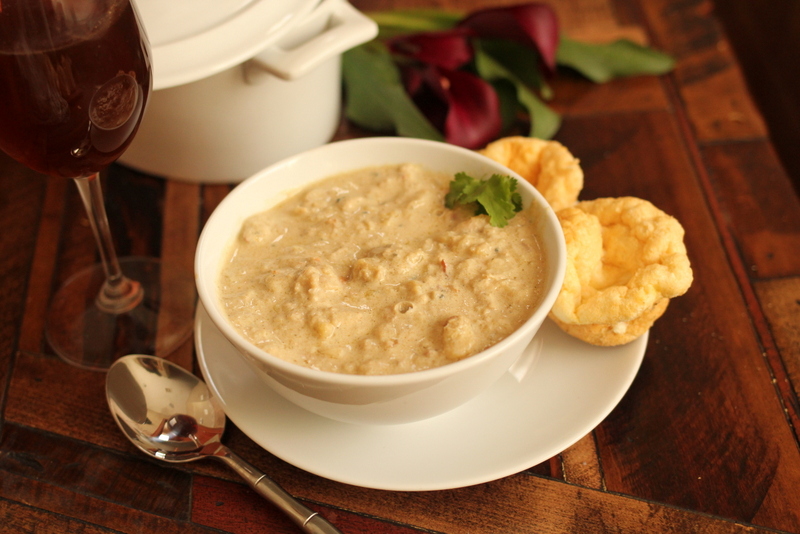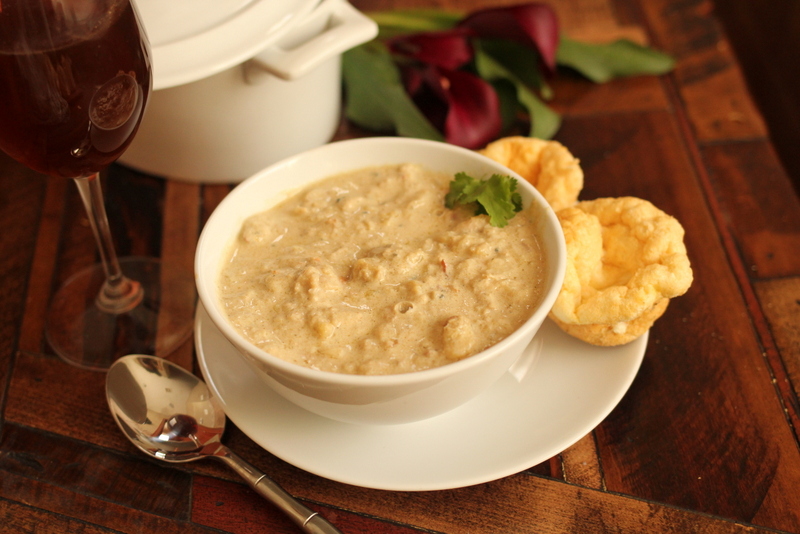 Low Carb Clam Chowder
This soup reminded of the clam chowder in a bread bowl that I had in San Fransisco years ago. So the photo is showing the bread bowl and the soup separate, but you all should put the two together for maximum enjoyment.
I know the recipe sounds weird, instead of heavy cream, I used cream cheese. This added an amazing flavor!
3 (6.5 ounces) cans minced clams
4 slices bacon, chopped into pieces
1/2 cup minced onion
1 cup diced celery
2 cups cubed Daikon
2 cups chicken broth
1/2 tsp fish sauce (optional Umami flavor:)
1 8 oz package cream cheese
2 TBS red wine vinegar
1 1/2 tsp Celtic sea salt
ground black pepper to taste
In a large skillet, fry the bacon, onion, celery, and Daikon pieces in a pan until bacon is crisp. Drain juice from clams over the onions, celery, and Daikon. Add chicken broth to cover, and cook over medium heat until veggies are tender. Meanwhile, in a large, heavy saucepan, add in the cream cheese, stir constantly until thick and smooth. Stir in vegetables and clam juice. Heat through, but do not boil. Stir in clams just before serving. If they cook too much they get tough. When clams are heated through, stir in vinegar, and season with salt and pepper.
Bread Bowl:
3 eggs, separated
1/2 tsp cream of tartar
3 oz sour cream or cream cheese
1/2 cup unflavored whey or egg white protein
Preheat oven to 375 degrees. Separate the eggs and add sour cream to the yolks. Use a mixer to combine the ingredients together. In a separate bowl, whip egg whites and cream of tartar until stiff. Then add the protein powder. Using a spatula, gradually fold the egg yolk mixture into the white mixture, being careful not to break down the whites. Form tinfoil into a "bowl" shapes (or use an oven-safe bowl-shaped pan). Grease tin foil and spoon the mixture into the bowl, making 6 bowls. Bake at 375 degrees for 18 minutes. Keep oven shut, and leave the buns in there for another 5 minutes or until cool. *Adapted from Oopsie Rolls on Lighter Side of Low Carb blog
Nutritional info (per bowl): 80 calories, 0.9g carbs, 0 fiber, 6.3g protein
Nutritional Comparison: Serves 8
USING POTATOES = 501 calories, 28.4g carbs, 2.2 fiber, 23.9g protein
USING DAIKON = 410 calories, 8.4 carbs, 2.4 fiber, 23.9g protein