TESTIMONY OF THE DAY
"Hi Maria,
This is my rocket star husband… from a bursting 52 to a size 33 skinny jean from Hollister! His life has been saved and that's the absolute truth! He would not be here today (after 3 heart attacks) without starting Keto 18 months ago.
He has changed the minds of many in the medical community and I'm forever grateful!" Lori
Most people I consult are doing keto totally wrong. Get fast results with the my NEW Keto School!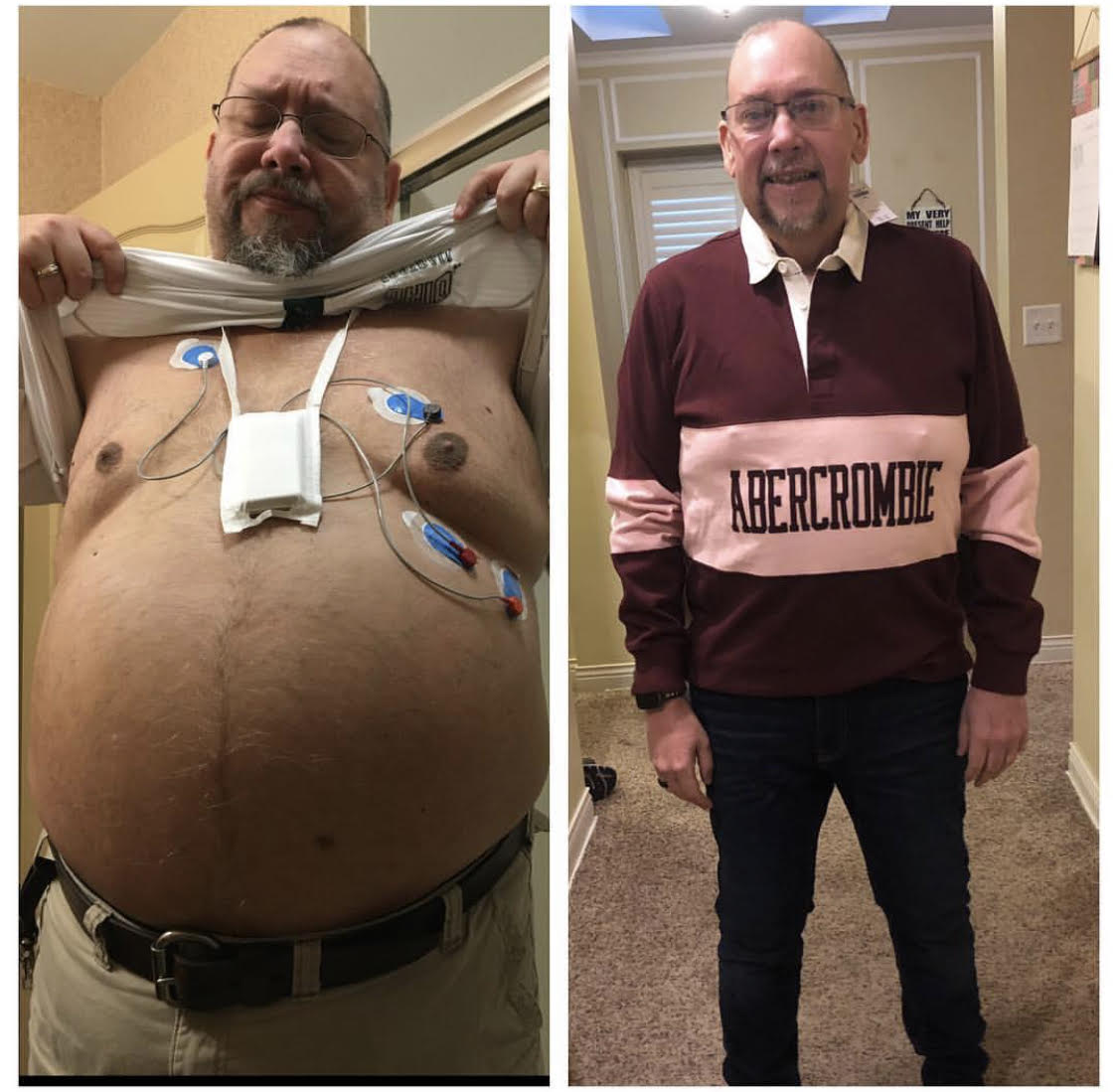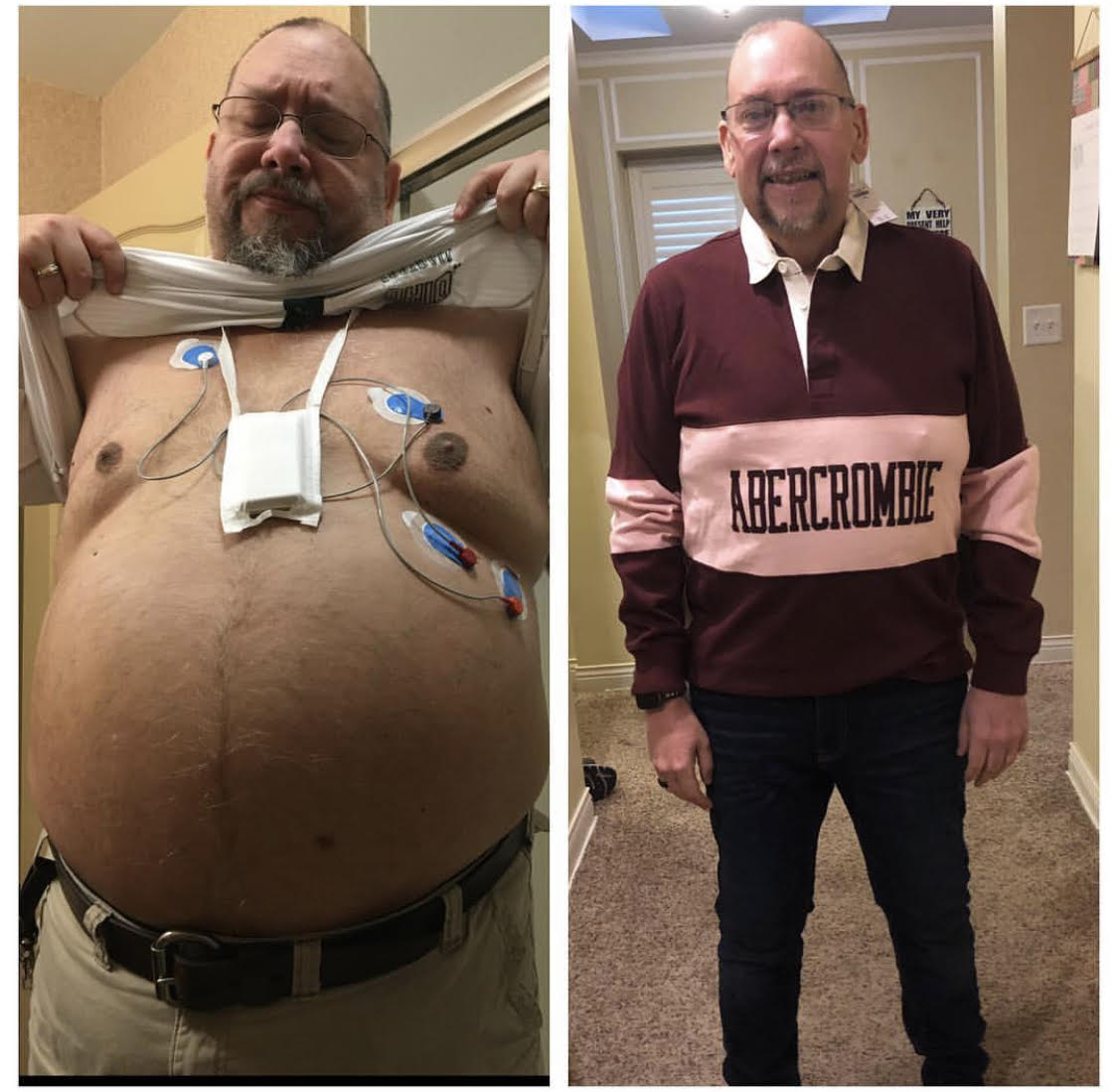 LOW CARB CINNAMON ROLLS
NOTE: Some psyllium powder will turn your baked good a "rye bread" color. I have found that Jay Robb psyllium husks (ground into a powder) doesn't cause this to happen. You can see the difference in the photos.
Healthy Family Tip: I pre-made the rolls and put into my oven on a "delay" timer for them to be done after work (or school) for a yummy treat in the afternoon.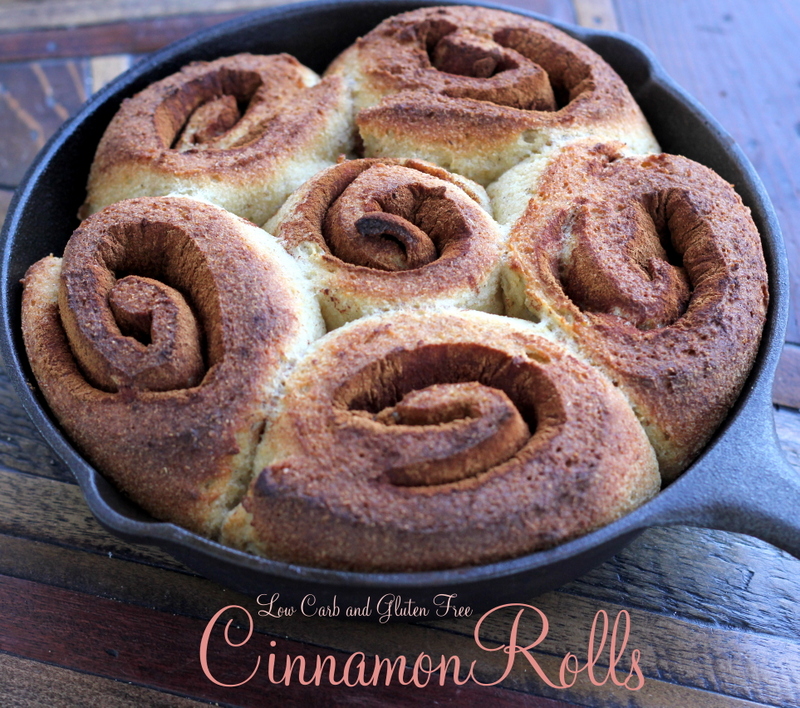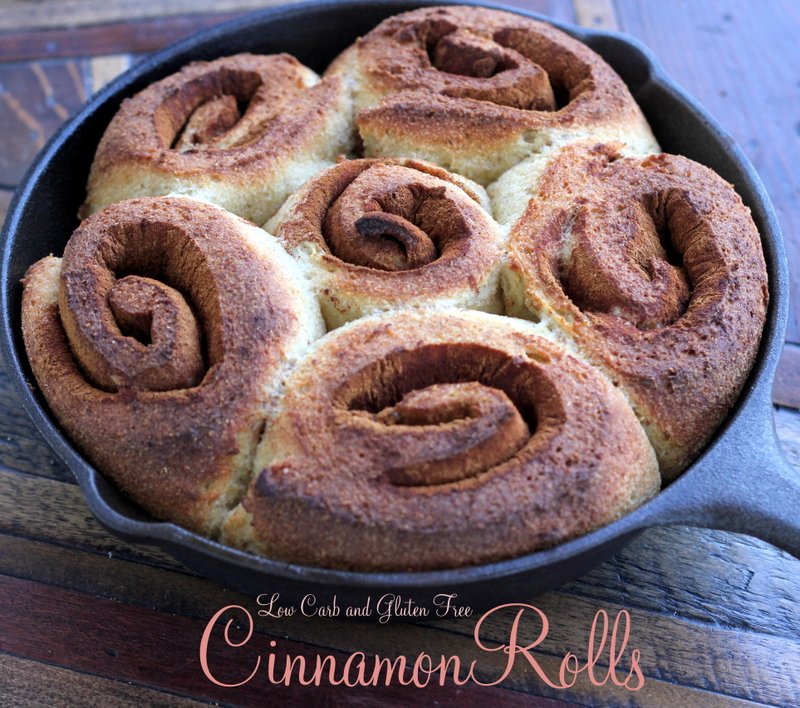 Here is a video of making the Cinnamon Rolls using Almond flour:
NOTE:  I use 2 whole eggs in these videos but have found that using just whites (3) makes them rise better.
Here is a video showing how to make the caramel sauce! 
Low Carb Cinnamon Rolls
Ingredients
DOUGH:
1½ cup blanched almond flour (5 oz) (or ½ cup coconut flour or 2.5 oz)
5 TBS psyllium husk powder (no substitutes) (45 grams)
2 tsp baking powder
1 tsp Celtic sea salt
1 cup Swerve (or erythritol and 1 tsp stevia glycerite)
3 egg whites (8 whites if using coconut flour)
2½ TBS apple cider vinegar (1 oz)
1 cup BOILING water (7 oz)
FILLING:
2 TBS cinnamon
2 TBS Swerve (or erythritol)
NOTE! If you are having an issue with a bubble, try weighing your ingredients as listed above. I use this kitchen scale. 🙂
FROSTING:
6 TBS cream cheese, softened (or coconut cream if dairy allergy)
3 TBS butter or coconut oil, softened
2 TBS Confectioners Swerve (or erythritol and ¼ tsp stevia glycerite)
2 TBS unsweetened almond milk (to thin it out, if desired)
Instructions
Preheat the oven to 350 degrees F. In a medium sized bowl, combine the flour, psyllium powder (no substitutes: flaxseed meal won't work), baking powder, salt and Swerve. Add in the eggs and vinegar and combine until a thick dough. Add boiling water into the bowl. Mix until well combined. When you add the water the dough will be very sticky but after mixing for a couple minutes it will firm up.
Grease a large piece of parchment with coconut oil spray and spread the dough out into a large rectangle pressing with your fingers. You can spray some more spray on top of the dough to help keep it from sticking to your fingers. Sprinkle cinnamon and Swerve onto the rolled out rectangle. Press the cinnamon mixture into the dough with your hands. Starting at one edge of the rectangle, roll up tightly until you have a cylinder Cut into 6 - 2 inch rolls. Place onto a cookie sheet or into a cast iron skillet (click HERE to find the one I used) and bake for 45-55 minutes.
Meanwhile, make the frosting. Place all ingredients into a medium sized bowl and combine until smooth. Store in fridge (it will thicken overnight). Spread over cinnamon rolls. Makes 6 servings.
Notes
NUTRITIONAL COMPARISON (per serving without frosting)
"Cinnabon" Cinnamon Roll = 730 calories, 24g fat, 1g protein, 114 carbs, trace fiber (114 effective carbs)
Almond Flour Rolls = 201 calories, 13g fat, 7.8g protein, 13.2g carbs, 8.7g fiber (58% fat, 16% protein, 26% carbs)
Coconut Flour Rolls = 99 calories, 1.4g fat, 6.8g protein, 12.7g carbs, 9g fiber (13% fat, 28% protein, 52% carbs)