Testimony of the Day
"Hi Maria! My husband and I (and our 3 boys mostly) have been eating sugar free and gluten free since July 29. My husband landed in the hospital thinking he was having a heart attack and it was just a severe acid reflux attack. The doctor pretty much told him that he would be on Prilosec for the rest of his life. That could NOT be right! I came home and researched and changed his diet. Anytime he has had wheat, he has a flare up. So now we are gluten free. I have always cooked from scratch and used organic ingredients as much as possible but had some trouble dropping weight since my 3rd boy was born 8 years ago. I have tried and been very diligent.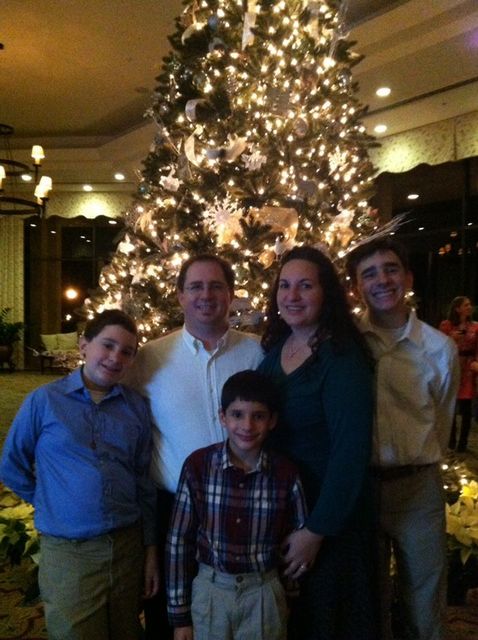 Since eating this way, My hubby has been off the Prilosec and has dropped 38 pounds. I have dropped 24 pounds and gone from a tight 16 to an 8. I still have some more to lose but the benefits beyond weight loss are amazing.
My 16 year old son had severe acne and now he only gets the occasional blemish. My chunky 12 year old son is in a smaller size pants than last year! No longer a "husky"! My 8 year old is a different kid. We had never done HFCS or food dyes or processed foods but, cutting out even "natural" sugar has been amazing for his behavior. -Kristi"
If you want to get started on your "after" photo, click HERE.
Stress Eating
Do you often have to have office lunch meetings? Do you notice you get indigestion or diarrhea after a stressful eating situation? While under stress, your heart rate goes up, your blood pressure rises, and blood is forced away from your digestive system, and moved to your legs, arms and head for quick thinking. There can be as much as 4 times less blood flow to your digestive system, which means your body cannot burn those calories as effectively and causes a sluggish metabolism.
In that state, proper digestion entirely shuts down. The issue with eating while your body is under stress is that you could be eating the most nutritious food in the world, however you won't be able to properly digest and absorb those nutrients because there is a decreased enzymatic output in your intestines which can be as much as 20,000-fold.
During stressful situations, triglycerides and cholesterol also increase, while your healthy gut bacteria decrease. So you're more susceptible to indigestion, acid reflux, or heartburn.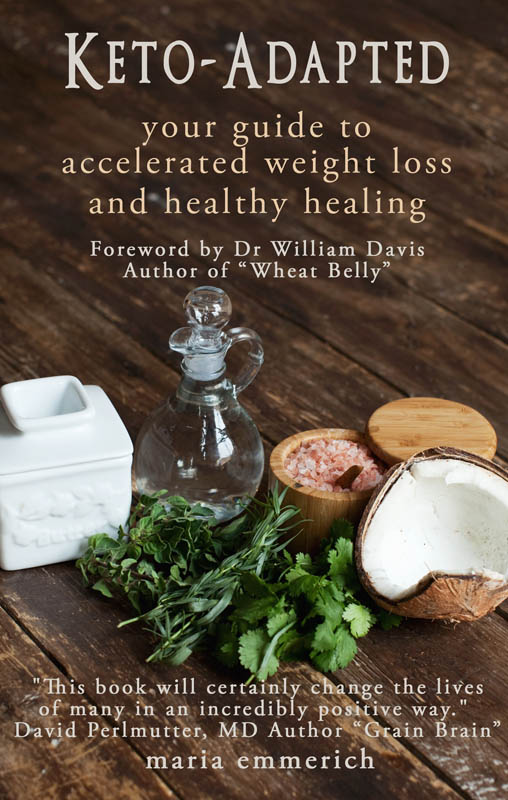 It is also to note that when your body is under the stress, cortisol, as well as insulin levels rise. Weight loss and health are all about hormone manipulation. When cortisol is consistently raised , you often have difficulty losing weight or building muscle.
If cortisol is frequently elevated, belly fat is a common external sign. What is scary about the belly fat is that this is known as visceral fat (the fat that collects around your internal organs and midsection), and we now know that this is a main contributing influence to increasing diabetes and metabolic syndrome.
My suggestion: keep the meetings at work and enjoy a little peaceful break for lunch. Also, try not to eat while stressed after an argument; instead try yoga for exercise, the blood flow is going to your extremities anyway!
To read more tips and tricks to keep your body healthy, check out my book Keto-Adapted.
Click HERE to get a limited edition of the Hard Cover.
Click HERE to get a soft cover.
Thank you all for your love and support!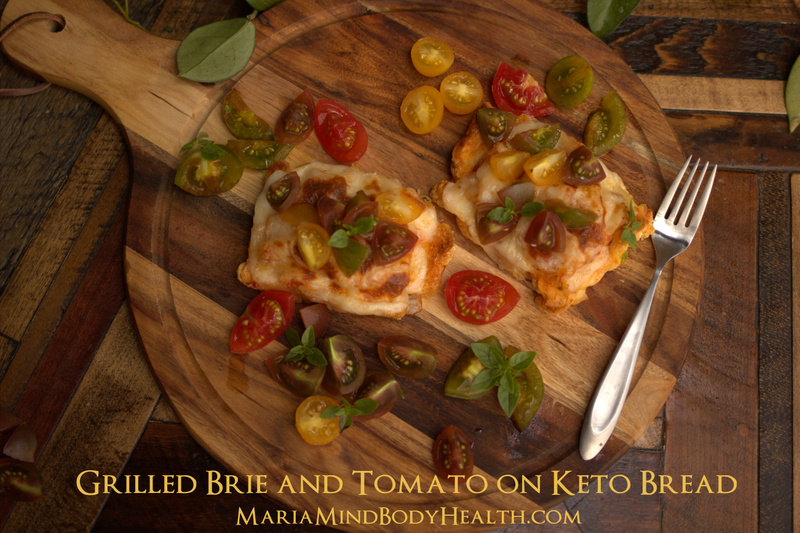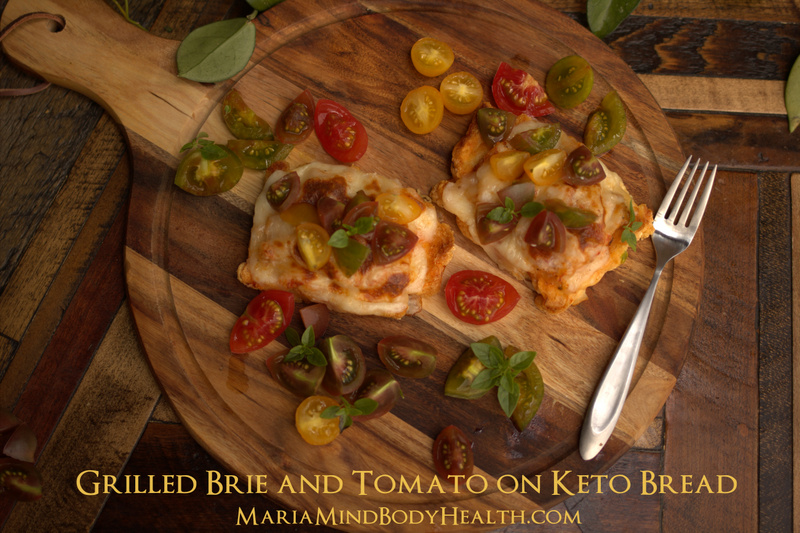 I know the recipe sounds weird, instead of heavy cream, I used cream cheese. This added an amazing flavor without extra calories, 1 TBS of cream is 50 calories, 1 TBS of cream cheese is also 50 calories. Since you only need a small amount of cream cheese for the thickness and the flavor, you save a lot of calories this way.
LOBSTER BISQUE
1 1/2 cups chopped cooked lobster (I used Trader Joe's baby Langostino )
3 TBS organic butter
1 leek, halved lengthwise
1/2 onion, halved
1 stalk celery, in big chunks
3 sprigs fresh thyme
2 strips orange zest
2 TBS tomato paste
8 ounces cream cheese
3 cups chicken broth
Celtic sea salt and freshly ground black pepper
Finely chopped chives, for garnish
OPTIONAL: avocado chunks
Grilled Brie and Tomato, recipe follows
Heat butter in a saucepan. Add the leeks, onion, celery, 1/2 the thyme, 1/2 the orange zest and the tomato paste. Cook about 10 to 15 minutes. Add the cream cheese and the broth and bring to a boil. Immediately decrease the heat and gently simmer until the soup is reduced and thickened, about 30 to 45 minutes. Strain this into a clean pot and season with salt and pepper if needed; keep warm. Open the bag of lobster and add it to the strained bisque. To serve, ladle the bisque into warmed soup bowls. Top with the Grilled Brie and Tomato, if desired. Makes 4 servings.
NUTRITIONAL COMPARISON (per 1 cup)
Traditional Lobster Bisque = 250 calories, 13 carbs, trace fiber
"Healthified" Bisque = 209 calories, 3 carbs, trace fiber
PROTEIN BREAD:
6 eggs, separated
1/2 cup unflavored egg white or whey protein
1/2 tsp onion powder (optional)
Preheat the oven to 375 degrees F. Separate the eggs and whip the whites for a few minutes until VERY stiff. Slowly fold in the whey protein and onion powder if using. Then slowly fold in the reserved yolks into the whites (making sure the whites don't fall). Grease a bread pan and fill with "dough." Bake for 40-45 minutes or until golden brown. Let completely cool before cutting or the bread will fall.
Grilled Brie and Tomato on Crusty Bread:
1 pint cherry tomatoes
2 TBS MCT oil
Celtic sea salt and freshly ground black pepper
3 TBS MCT oil or organic butter, softened
6 (1/2-inch thick) slices PROTEIN BREAD
1/2 pound brie, sliced thin
Heat the broiler. Put the cherry tomatoes onto a baking sheet, drizzle them with oil, and season them with salt and pepper. Broil them until they burst; set them aside.
Grease the protein bread on both sides and top each with several slices of brie. Broil until the cheese is bubbling and slightly browned. Top with the tomatoes. Serve immediately. Makes 6 servings.
NUTRITIONAL COMPARISON (per grilled cheese)
Traditional Grilled Cheese = 380 calories, 28 carbs, 1 g fiber
"Healthified" Grilled Cheese = 176 calories, 2.8 carbs, 0.6 g fiber (2.2 effective carbs)