Testimony of the Day
"Hi Maria, You have been helping me get my life back by getting healthy. My main request was to help me get pregnant. Since starting your way less than 3 months ago I have lost 31 pounds and am off all my autoimmune disease medications. And today, I can tell you that I found out I am expecting. I am only a few weeks along and so I can't share with everyone yet but I owe you my gratitude. After a year long emotional journey, your way restored my body back to health." Carrie
Get started on your path to health today with the recently improved 30 day accelerated package! Now every day has calculations for percent of fat/protein/carbs. It has never been easier to follow the keto-adapted lifestyle.
Dawn looks amazing too!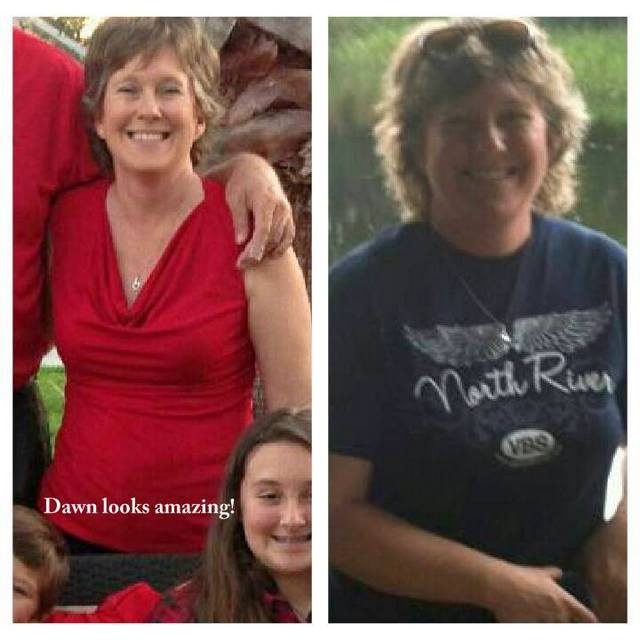 What new habits are you starting today?
Why not take the planning out and let me handle it? I'll even make the grocery list for you and walk you through a "virtual" grocery store visit! Click HERE to get started.
ARE YOU PREGNANT? IS KETOSIS FOR YOU?
The lean human body is 74% fat and 26% protein (broken down by calories).
Fats are a structural part of every human cell and are the preferred fuel source of the mitochondria, the energy-burning units of each cell. A fetus naturally uses ketones before and immediately after birth. Many studies done on pregnant pigs that are placed on ketogenic diets show fetuses with increased fetal brain weight, cell size, and protein content. In the early stages of pregnancy, there is an upsurge in body fat accumulation, which is connected to hyperphagia and increased lipogenesis. In the later stages of pregnancy, there is an accelerated breakdown of fat depots, which plays an important role in fetal development. The fetus uses fatty acids from the placenta as well as two other products, glycerol and ketone bodies. Even though glycerol goes through the placenta in small proportions, it is a superior substrate for "maternal gluconeogenesis." Heightened ketogenesis in fasting conditions, or with the addition of MCT oils, create an easy transference of ketones to the fetus. This transfer allows maternal ketone bodies to reach the fetus, where the ketones can be used as fuels for oxidative metabolism as well as lipogenic substrates.
During pregnancy, women become even more sensitive to carbohydrates due to an evolutionary adaption in which they become slightly insulin resistant; their bodies do this in order to allow a positive flow of nutrients to the developing fetus through the placenta. If the mom was more insulin sensitive than the fetus, there could be a nutrient shortage. Biology fixes this problem by making mom a little insulin resistant, effectively "pushing" nutrients to the fetus. This demonstrates just how important it is to feed you and your fetus a nutrient-dense ketogenic diet.
HEALTH TIP from KETO-ADAPTED: I do not recommend losing weight while pregnant or breastfeeding. You store toxins in your fat cells.  When eating a keto-adapted diet, you lose weight by burning body fat rather than lean mass, like you do with low-fat diets.  For example, if you are losing one pound of body fat every four days, that is 3500 calories worth of toxins in your blood. Your bloodstream becomes very high in toxins since toxins are getting released from your fat cells. Passing them to your fetus or baby is definitely undesired.
GESTATIONAL DIABETES IF EATING LOW CARB???
When eating a ketogenic diet, the most exposure to carbohydrates is overnight especially towards morning as the liver produces glucose to keep your brain fueled and to prepare you for getting up. Therefore, if you are eating a very ketogenic diet, the blood ketones go up during the day as you burn more fat for fuel (as apposed to a high carb diet where the opposite happens).
Also, something to consider, a ketogenic diet rapidly induces insulin resistance.  This is a normal physiological response to carb restriction.  Carb restriction drops insulin levels.  Low insulin levels activate hormone sensitive lipase.  This breaks down fatty tissue into ketone bodies (blood ketones).  Your muscles prefer to run on ketones and so they become insulin resistant leaving the glucose in your blood for other cells (like the brain).
However, while muscles are in "refusal mode" for glucose any glucose put into your bloodstream, from food or gluconeogenesis (blood glucose made from protein or other tissues), will rapidly spike blood glucose. This is fine if you stick to LC in your eating. It also means that if you take an oral glucose tolerance test you will fail and be labelled diabetic. In fact, even a single high fat meal can do this, extending insulin resistance in to the next day.
So if you are getting a blood glucose test, you can increase your carbs to 150 grams a day for 3 days prior and your blood glucose levels will show normal according to the standards.  Otherwise, you can look at a better marker for metabolic syndrome which is you HbA1c levels.  If these are low (5.5 or less is what a doctor will define as low diabetes risk, 5 or less is ideal), it doesn't matter what your fasting blood glucose levels are.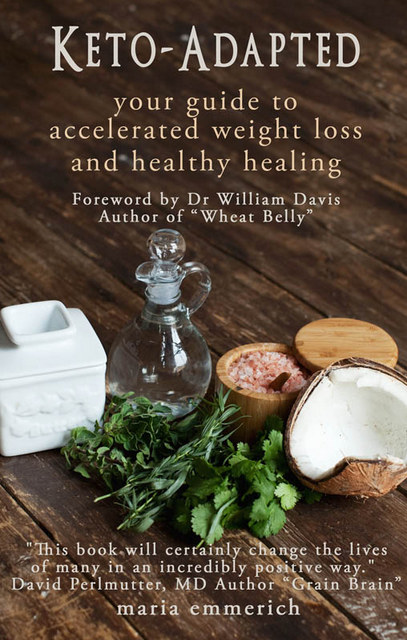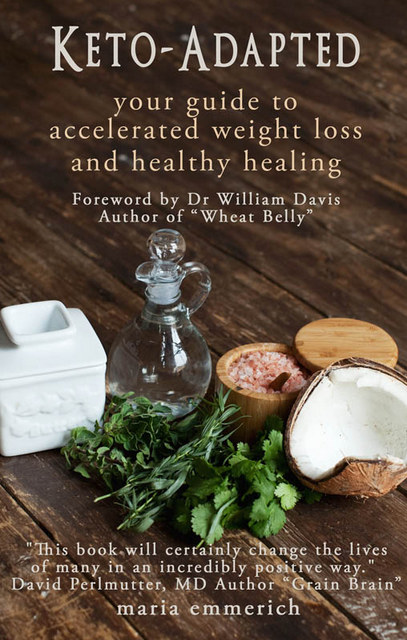 Also an interesting note, when mice in a recent study by Ortman, Prinzler and Klause were allowed to select their own diet, lo and behold, the mice chose (by calories, not weight!) 82% fat and 5.6% carbohydrate. Sensible mice. 🙂
To read more, check out my book Keto-Adapted.
Click HERE to get a limited edition of the Hard Cover.
Click HERE to get a soft cover.
Thank you all for your love and support!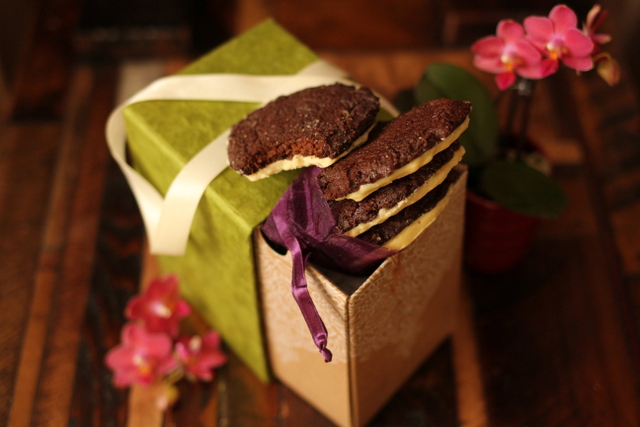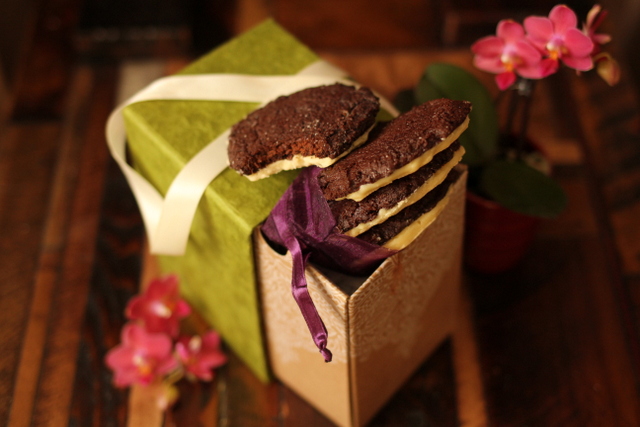 Frost Bite Cookies
Instructions
Preheat the oven to 350 degrees F. In a medium bowl, cream the butter/oil and natural sweetener together.
Add in the eggs, stir until well combined.
Finally mix in the cocoa powder, salt and extracts. Form 2 inch balls. Place on a cookie sheet about 2 inches apart. Flatten the balls. Bake for 10 minutes. Allow to cool on the cookie sheet before removing.
Meanwhile make the chocolate coating.
Place cocoa butter in a double boiler and heat on medium high until fully melted (or microwave safe bowl and heat on high for one minute, check and heat for 30 seconds until melted). Melting cocoa butter takes longer than traditional fats.
Stir in natural sweetener.
Stir in extracts and salt.
Allow the white chocolate to cool a little (if it is too hot, it separates). Once a spreading consistency, use a knife to spread enough on the bottom of each cookie to cover it completely and allow to cool by placing the cookies with the melted chocolate side up on the counter or baking sheet. Allow to cool and enjoy! If you choose to put in freezer for 2 minutes, they will set up faster.
Notes
NUTRITIONAL COMPARISON (per serving)
Traditional Cookie =
"Healthified" Cookie = 91 calories, 9.4g fat, 1.2g protein, 2g carbs, 1.2g fiber

(89% fat, 3% protein, 8% carbs)
Testimonial from a client who was having problems with a shortened cervix:
"I actually went to the doctor's yesterday for a checkup, and you won't believe it. My cervix is back to normal! Thanks be to God! I'm still on bed rest, but I wouldn't do anything differently now anyway. This [diet] is obviously working for me. Thanks again for your suggestions. I bought the prenatal vitamin you suggested and really like it so far."—Dianne
If you are looking for more help with fertility or a healthy pregnancy, click HERE. I'd be honored to help!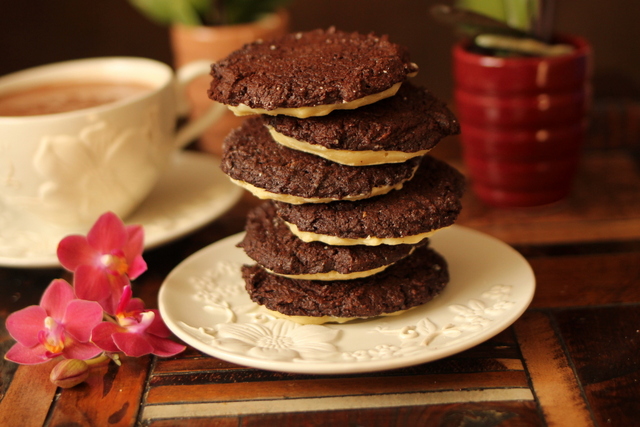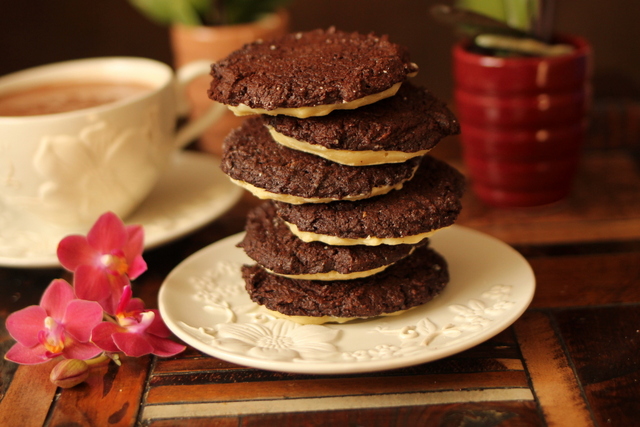 If you would like to help out a small family, rather than large business, I am happy to announce that you can now get my books as a high quality ebook that works on any platform.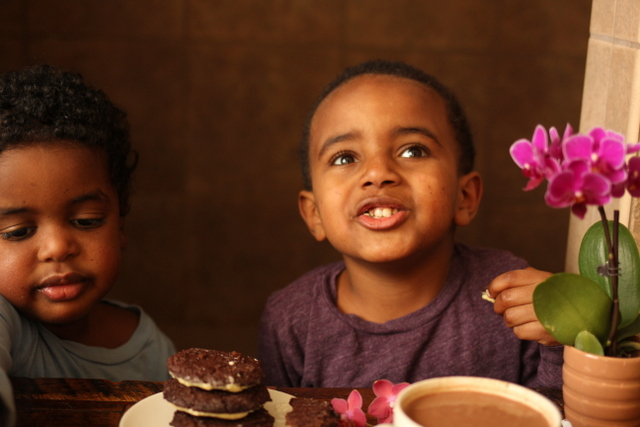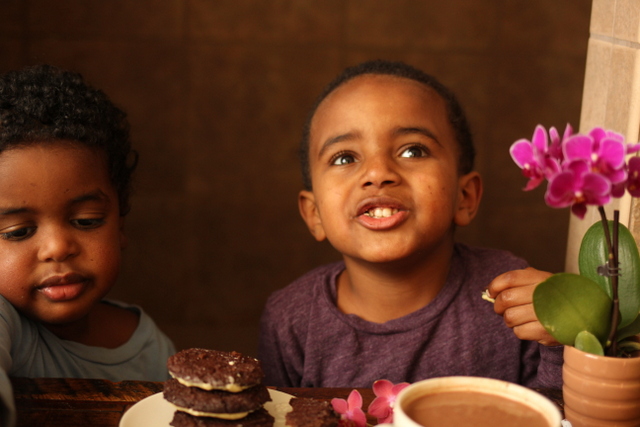 This is an ebook format that works on any computer or mobile device. It is a beautiful pdf that has all the full color pages and layouts as the printed books with click-able table of contents and searching capabilities. This is extremely useful when trying to find a recipe. These books are much higher quality than the ebook platforms (kindle, apple). Plus, most of the profits don't go to Amazon or apple! 
Click HERE or select "My Books" above to get your copy now!
Thank you so much for your love and support!