Testimony of the Day
A shocking story on a diabetic's eating plan!: "When I was diagnosed with Type 2 Diabetes, this is what the nutritionist recommended … yes, 210 grams of Carbs a day, not to mention all the fat free and fruits. No wonder my blood sugar was all over the place, I was gaining more weight, had no energy, I felt 50 years older, my meds were doubled, and my doctor couldn't figure out why this was happening…
Then, after years of frustration and research (in the wrong places) I found out about Ketogenic (let me call it life style instead of diet) and everything started following into place: my sugar levels, my weight and my energy! Not to mention that I'm happy because I feel better every day.
Thank you Maria for all your work and for sharing it with others." – Veronica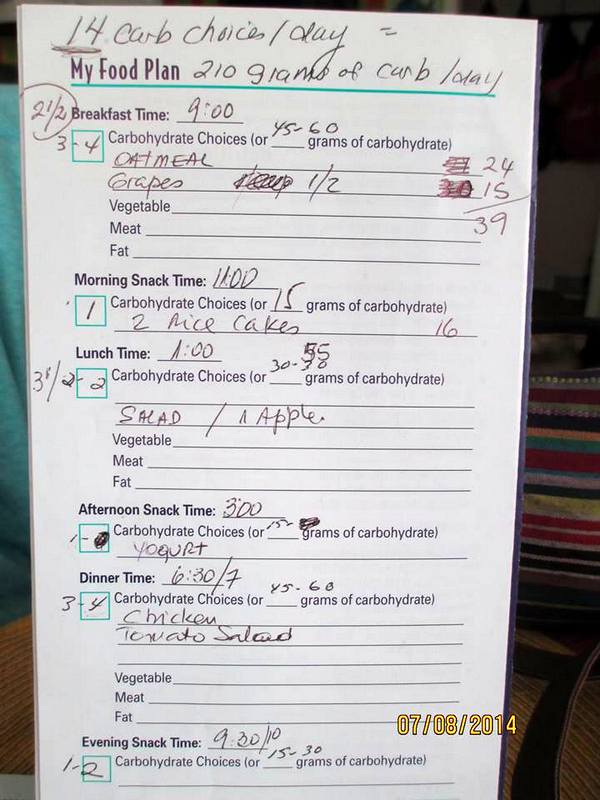 Aspartame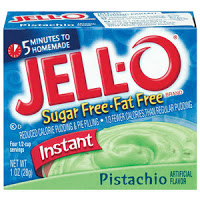 There are some pretty bad ingredients in this "sugar free" pudding that I used to LOVE, but I want to focus on aspartame. If there is one sweetener to steer clear of Aspartame is the one.  Aspartame was approved by the FDA in 1981 for uses in 'blue packet' tabletop sweeteners, diet soda, chewing gum, breakfast cereals, gelatin, and puddings. It can now be found in more than 6,000 foods. Aspartame is the product in NutraSweet, Equal, and Sugar Twin. It does provide calories, but because it is 160 to 220 times sweeter than sucrose so the caloric intake is negligible. The amount of aspartame in some common foods is:
·         12 oz. diet soda—up to 225 mg of aspartame
·         8 oz. drink from powder (Crystal Light)—100 mg of aspartame
·         8 oz. yogurt—80 mg of aspartame
·         4 oz. gelatin dessert—80 mg of aspartame
·         ¾ cup of sweetened cereal—32 mg of aspartame
·         1 packet of Equal—22 mg of aspartame
·         1 tablet of Equal—19 mg of aspartame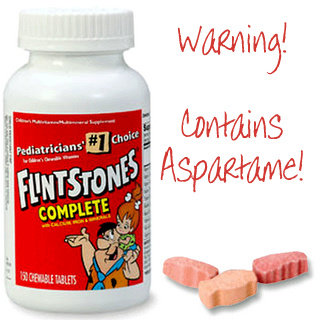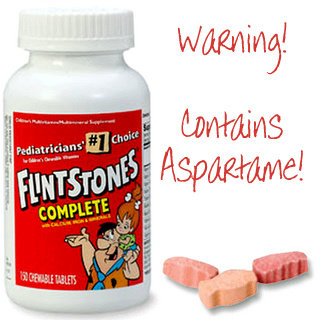 ·         "Flinstone" Vitamins (which also have TRANS-FATS!!!)
Aspartame has been found to "eat" tiny holes in our cellular membrane. When this happens, things like Multiple Sclerosis (MS), cancer, mood disorders and many other serious issues will show up.
Many of my clients claim, "I don't have depression, but I do feel lousy, crabby, and "fly-off the handle" over no reason lately." My first suggestion is to kick the aspartame from our lips, which can be very difficult, but in the end, they become a happier person. Same with your children! Instead of unhealthy vitamins, click HERE to find the kids products I like. 
Strawberry Pudding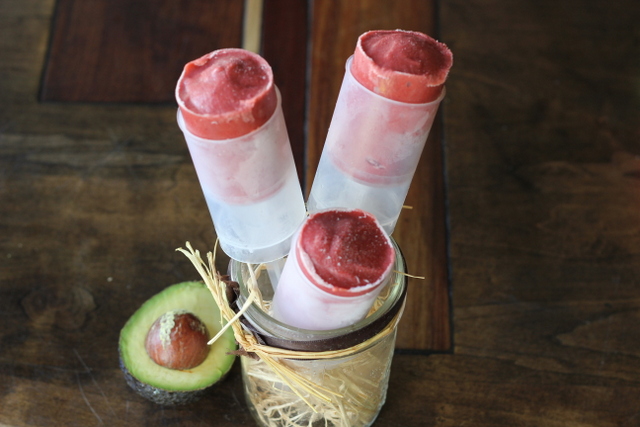 Makes great push pops! Click HERE to find push pop molds.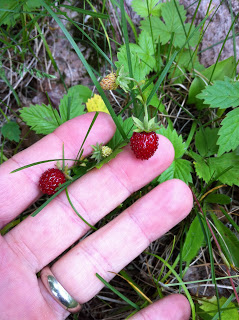 My husband, Craig, has a strawberry patch in our garden. He remembers his grandpa growing strawberries when he was a little boy. Have you ever noticed the size difference of strawberries in the wild vs strawberries in the grocery store? This is exactly what Gary Taubes writes about in his book: Why We Get Fat. In our paleo days, fruit was a rare treat…strawberries were only available for about 2-3 weeks out of the year and the certainly don't resemble the giant strawberries found in the grocery store. The taste is also different, strawberries from our garden are a bit tart, where the store bought ones are so sweet.  Also you should always purchase organic berries since there is no protective skin so they suck up all the toxins sprayed on them.
A zookeeper mentioned to me that they often cant feed the animals exactly what they eat in the wild because an animal that eats berries in the wild would develop a fatty liver and put on too much weight with conventional berries! Interesting!
As for avocado, it is nature's first baby-food. Avocado is something you don't have to buy organic since it has a thick protective layer.
I have a class video available for learning how to feed our families the "Maria Way".  Just click here to get the video and slides:
Healthy Families Class
[button size='small' color='#ffffff' background_color='#b25c5b' border_color='#b25c5b' font_size=" line_height=" font_style='normal' font_weight=" text='Buy Now' link='https://www.paypal.com/cgi-bin/webscr?cmd=_s-xclick&hosted_button_id=PGV9ZXRNZFC2W' target='_blank']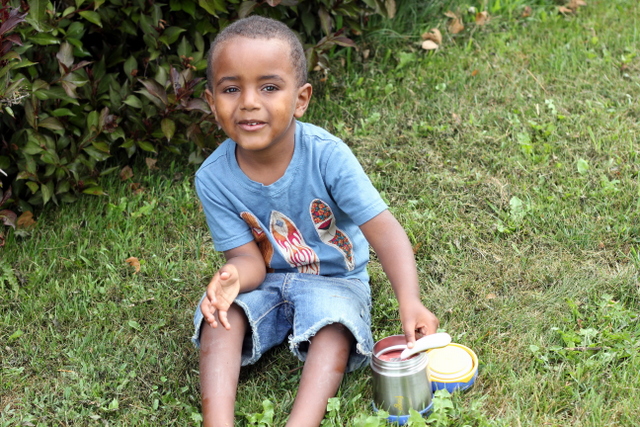 This pudding also makes a great snack to pack for a picnic lunch. Click HERE to find my favorite thermos.
To learn more on specific foods and how it effects our mood and our children, I have a very shocking class called Food Mood Energy and Weight Loss for only $25 and I also have a Healthy Kids Class. Just pay here to get the slides and video! 🙂 Click HERE to sign up!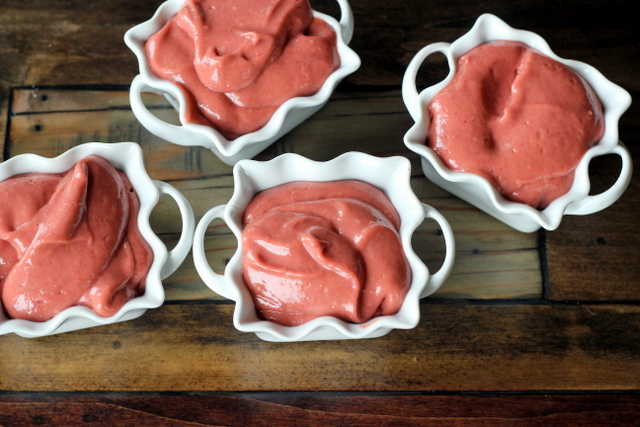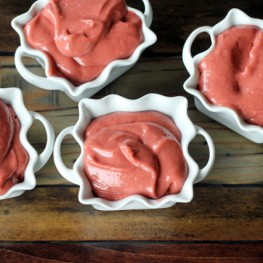 Brain Building Pudding
Ingredients
1

cup

avocado

1

cup

organic strawberries

1

teaspoon

strawberry extract

Natural Sweetener

or Stevia glycerite to taste

1

teaspoon

fresh lime or lemon juice

helps with bitter flavor profile

1

pinch

Redmond Real salt
Instructions
In a powerful blender, I used a Blendtec Blender (click HERE to find it). It purees like NO other blender, place all the ingredients and blend on high until the mixture is very smooth and add sweetener if desired. Makes 2 servings (one for Micah and one for Kai!:)
Nutrition
Calories:
140
|
Fat:
10
g
|
Protein:
1.9
g
|
Carbohydrates:
11
g
|
Fiber:
6.3
g
|
P:E Ratio:
0.1
If you are looking for more healthy kid snacks, check out my Kids Color cookbook The Art of Healthy Eating Kids!