BABY YODA DEVILED EGGS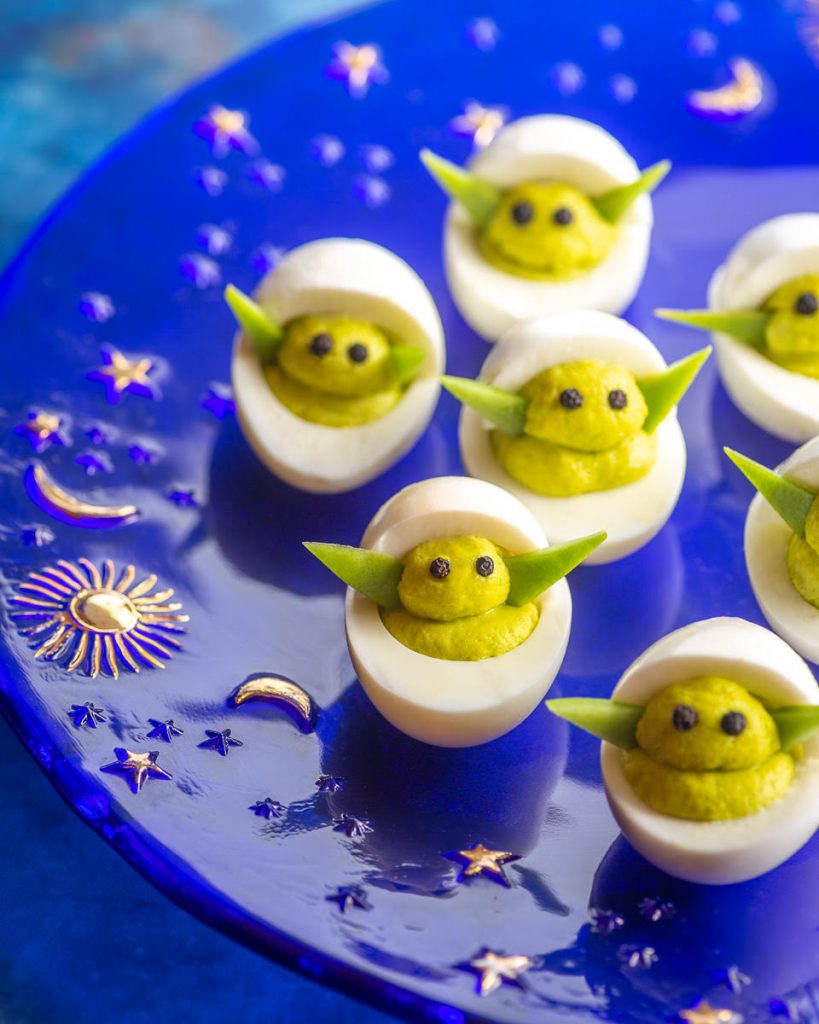 May the Fourth be with you!
Are you a Star Wars fan and looking for a cute Holiday recipe for May the 4th? You must try my Baby Yoda Deviled Eggs!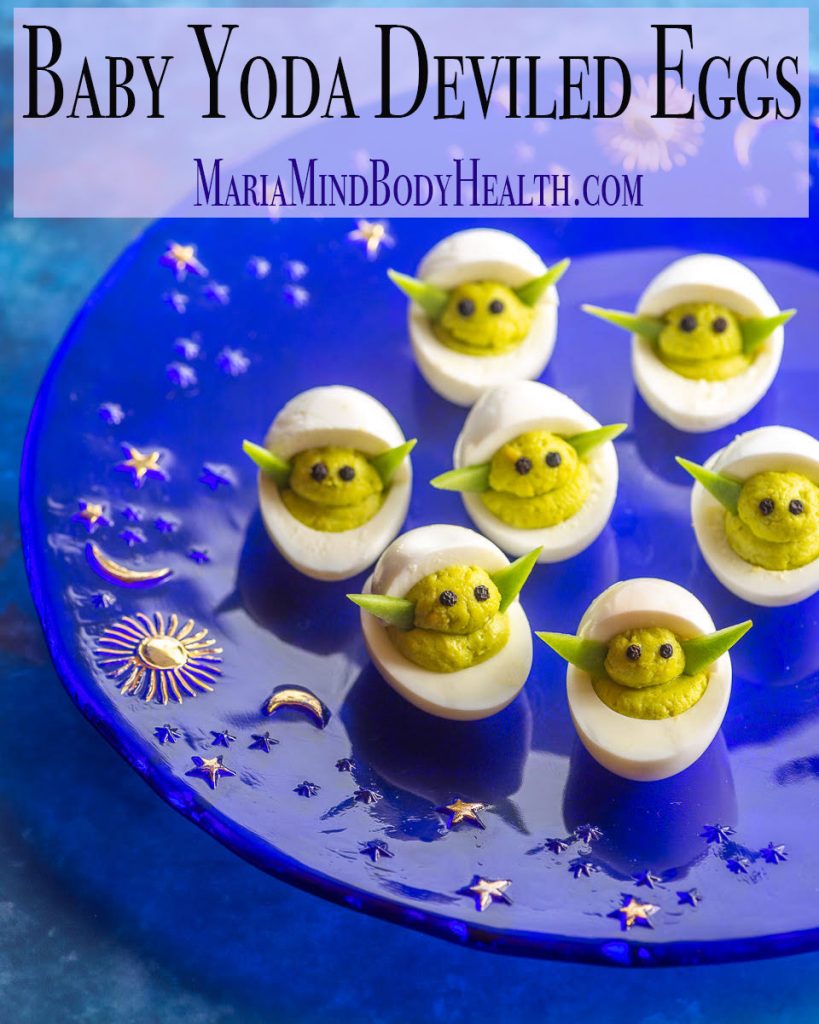 There are so many delicious ways to enjoy deviled eggs, and my whole family loves them! Deviled eggs are a great snack and kids adore them, especially when they are made into cute Baby Yoda Deviled Eggs.
During football season, my boys love football deviled eggs. In the fall, I also like to make spider deviled, owl deviled eggs and pumpkin deviled eggs for Halloween. In the spring, I make a flower spread using green onions for the stems. All of these cute deviled egg ideas can be found in Sugar Free Kids cookbook! 
Click HERE to join my Private Facebook group called Sugar Free Kids to help inspire your family to get off sugar!
Click HERE to follow my Sugar Free Kids Instagram to help get your family off sugar!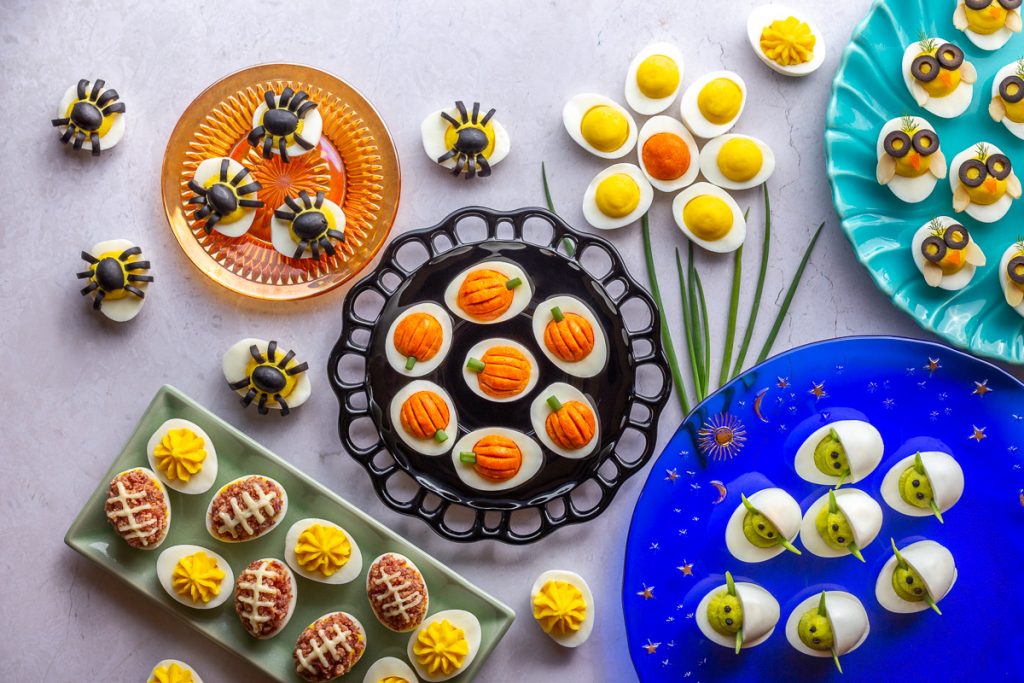 My boys are on a mission with me to get kids (as well as adults) off sugar!
As you can see in this Hidden Sugar chart from my Sugar Free Kids Cookbook, sugar is hidden everywhere!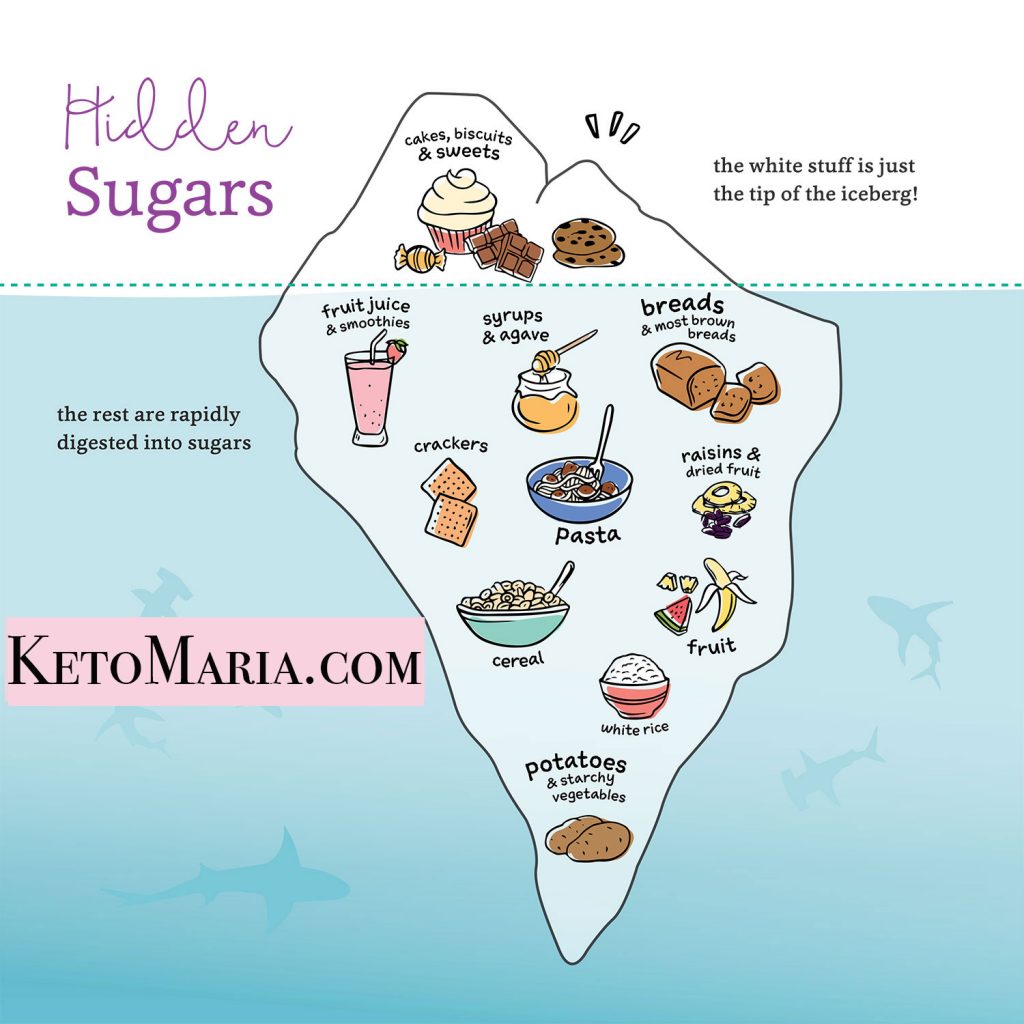 This recipe for Baby Yoda Deviled Eggs was going to be in my newest book Sugar Free Kids; however, they are so good, I wanted to share this recipe with all of you so you can celebrate May the 4th with us!
Thank you for your support and kindness!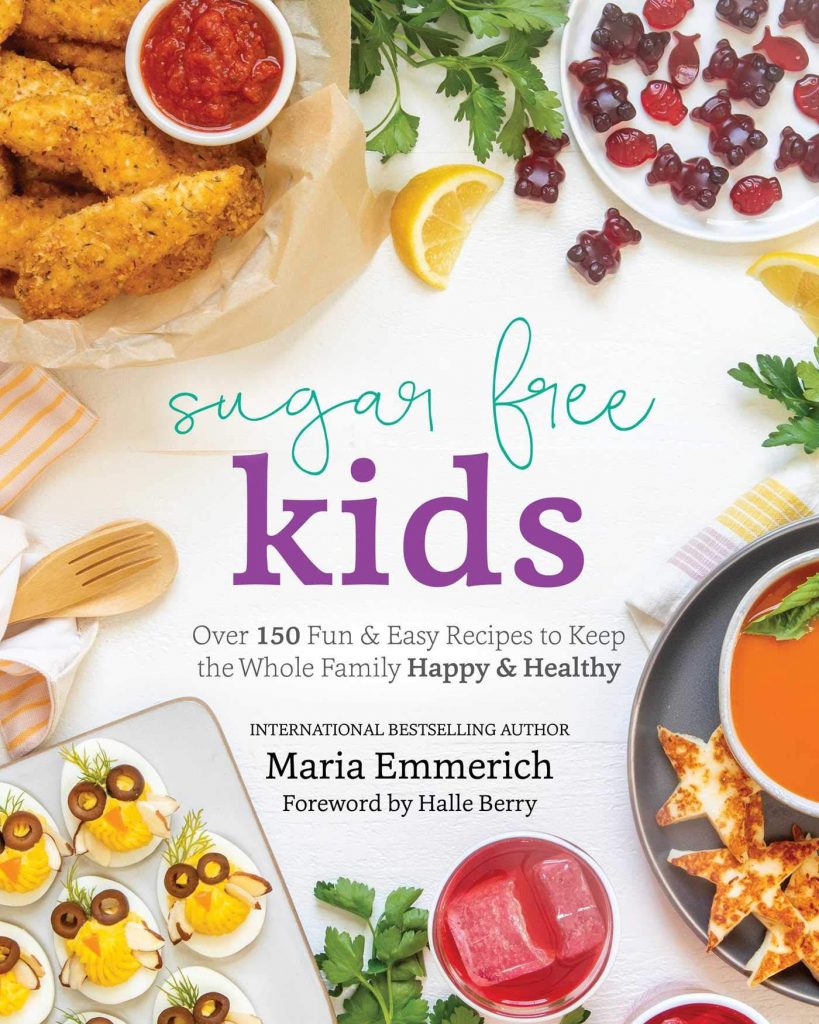 BABY YODA DEVILED EGGS
Ingredients
12 large eggs
½ cup guacamole
24 black peppercorns
1 celery, sliced into ¼ inch thick pieces
Instructions
Place the eggs in a large saucepan and cover with cold water. Bring to a boil, then immediately cover the pan and remove it from the heat. Allow the eggs to cook in the hot water for 11 minutes. After 11 minutes, drain the water and rinse the eggs with very cold water for a minute or two to stop the cooking process. Peel the boiled eggs and cut them in half lengthwise.
Remove the egg yolks and place them in a bowl. Mash the yolks with a fork until they have the texture of very fine crumbles. Add the guacamole, and salt and mix until evenly combined.
To make the Baby Yoda eggs, fill 8 of the egg whites with the guacamole filling. Slice the other egg whites in ½. Place one ½ an egg white on top of the filled egg whites. Place 2 peppercorns as eyes into the exposed filling. Place 2 pieces of celery on the outsides of the face of Baby Yoda for ears.
Store extras in an airtight container in the refrigerator for up to 3 days.
Notes
Nutritional Information:
189 calories, 13g fat, 13g protein, 3g carbs, 1g fiber
TESTIMONY OF THE DAY
"Emmerich Keto has changed my life forever. The list of my previous medical concerns ranged from cancer to gall bladder, to celiac, osteopenia, GERD, and on and on and on.
I came across Maria Wojcik Emmerich (or my pixie 🧚‍♀️ angel as I refer to her), three years ago this month. With her books, website blog and personal health assessment, I was able to lose 86 pounds (and counting) and heal all of my ailments.
My energy has skyrocketed, I learned how to cook as well as eat, and my health is better now at 53 than it was 20 years ago!!!!
There are lots of 'keto' groups out there, but the truly magical one, is the one hosted by Maria and Craig Emmerich." Leisa
Most people I consult are doing keto totally wrong. Get fast results with the my NEW Keto Packages!