Testimony of the Day
Phone Client Testimony: After a long struggle with a parasite and sticking with this lifestyle for almost 3 months even though there was no weight loss and limited improvement in energy, this client stuck with it and her body is finally healing! This is a lifestyle and sometime it can take your body time to heal but it is so worth it when it does!
"Oh my gosh Maria…I think I am healing!!! Down 6 pounds from where I have been 3 months ago, no joint pain, no back pain and I feel like I could run a marathon although that may be next fall! I am slowly back doing strength every other day and my mile and a half each day…my body could push but my lungs feel like they have been destroyed but baby steps as I will get there! I am on cloud nine….not dealing with pain and having to nap…I am in shock! Also I had to force myself to eat dinner as I never feel hungry like I could go for hours!!! Yahoo! Sorry had to share!" – Amy
If you want to get started on a path to health and healing, click HERE. You will not regret it!
Get your liver as healthy as possible!
The liver performs more than four hundred different jobs and is the body's most important metabolism-enhancing organ; it acts as a filter to clear the body of toxins, metabolize protein, control hormonal balance, and enhance our immune system.
Your liver is a "worker bee" that can even regenerate its own damaged cells! But our liver is not invincible. When it is abused and lacks essential nutrients, or when it is overwhelmed by toxins, it no longer performs as it should. Fat may build up in the liver and just under the skin, hormone imbalances can develop, and toxins increase and get into the bloodstream. The liver metabolizes not only fats, but also proteins and carbohydrates for fuel. It breaks down amino acids from proteins into various pieces to help build muscle, which directly impacts your calorie burn. The liver also transports amino acids through the bloodstream for hormone balance, a critical task that helps your body avoid water retention, bloating, cravings, as well other undesired weight issues.
Here is a snipet from my book Keto Adapted in the Helpful Tips for Success chapter:
#22. Change your skin care and topical products. The liver can become congested from not only the foods you eat, but all of the make-up and soaps you use on your skin! I had one client who had her liver enzymes go back to normal once she ditched all of the lotions and make-up products she was using!
Remember the health and fitness magazines I referred to in chapter 2 on pure protein and fat? Well, I despise them for a whole other reason. I realized that the entire magazines are filled with nothing but advertisements, even the articles. I flipped through one magazine's ten-page spread on its top choices for make-up and lotions. If the magazine writers really knew what happened to your body when you put those toxic chemicals on your skin, they wouldn't be pushing fake tanners and toxic sun screens.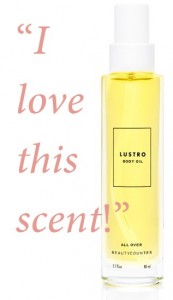 Everything you put onto your skin gets shuttled into your bloodstream just as if you ate it. Think I'm crazy? There is a huge pharmaceutical industry that uses topical patches and lotions for medical use. Many times, the topical medications are absorbed better than oral ones. So it would be silly to dismiss the effects of all of the toxic junk we apply daily.
I am one to enjoy wearing a light perfume and the Lustro Body Oil is my new favorite scent!
Find the Lustro Body Oil HERE. 
Stop and think about everything going on your skin and gums:
Toothpaste and/or mouthwash (click HERE for the oral care products I recommend)
Shampoo and/or conditioner (click HERE to find the products I recommend)
Soaps (click HERE to find the cleansers I use)
Lotions (click HERE to find my favorite lotion)
Make-up (click HERE to find non-toxic make-up)
Deodorant (click HERE to find the deodorant I use)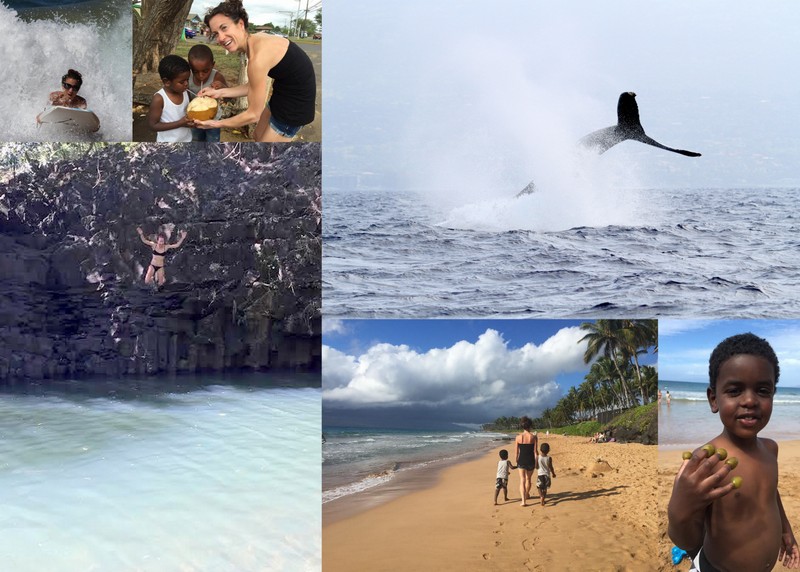 We also just got back from vacation and needed a non-toxic sunscreen. I have used healthy sunscreens in the past that Dr. Mercola has recommended, but they always left white streaks on my body. I absolutely love Beauty Counter's sunscreen! At first I was hesitant to spend $26 a bottle, but when I would use junky chemical filled sunscreen sprays that were $16-20 a bottle they never lasted very long. The Beauty Counter bottle of sunscreen lasted us the whole trip!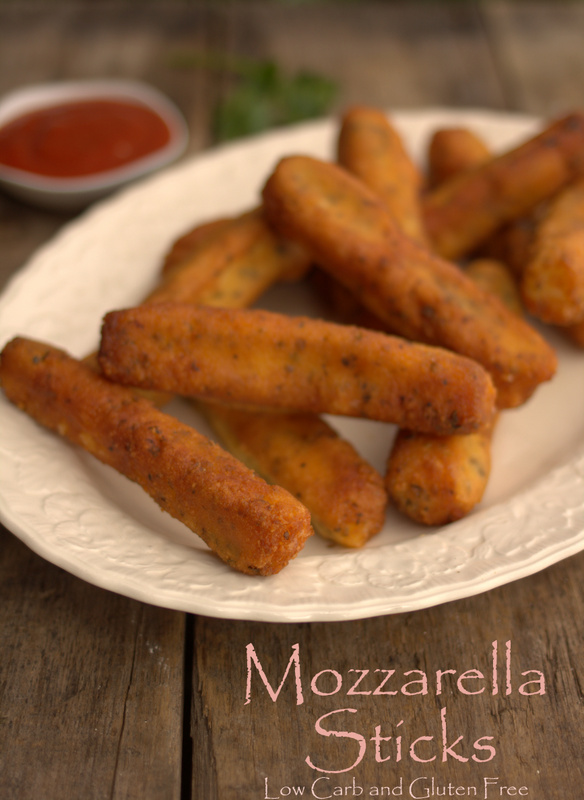 Mozzarella Sticks
Ingredients
Oil for frying
8 pieces of String Cheese
1 egg
8 TBS Parmesan cheese
4 TBS dried Italian spices
Instructions
DO AHEAD: Unwrap the cheese. Place an egg into a medium sized shallow bowl and scramble with a fork. Place the Parmesan cheese and spices in a separate medium sized shallow bowl. Dip the unwrapped cheese sticks into the egg just enough to wet the cheese stick. Then dip into the Parmesan spice mixture and coat the cheese stick well (re-dip in both if need a thicker coating). Place coated cheese sticks in a bowl, cover and freeze for 2 hours or until ready to fry. NOTE: If the cheese sticks are not frozen you will get a gooey mess instead of formed cheese sticks.
Heat oil in a deep fryer or a deep saute pan to medium-high heat.
Place each frozen coated cheese sticks into the hot oil, turning frequently, until the outsides become slightly crisp and the cheese becomes gooey. This will only take a minute or two.
Remove to a platter, cool slightly, and enjoy with sugar free red sauce!
Notes
NUTRITIONAL COMPARISON (per serving)
Traditional Mozzerella Sticks = 280 calories, 15g fat, 11g protein, 24g carbs
"Healthified" Mozzerella Sticks = 227 calories, 17g fat, 17g protein, 2.4g carb, 0g fiber

(67% fat, 30% protein, 3% carbs)