Testimony of the Day
"Hi Maria, I had to show you my before and afters. My son had his 1 yr old photo shoot in the middle of August. I went on your ketogenic plan in the middle of October. We had a new photo shoot for Christmas done three months into my new life style.
I am down 35lbs, almost 4 pant sizes and I feel amazing. Better yet your information in both your books and your blog, not to mention all the wonderful recipes in your cookbooks have given me so much confidence. I am not guilt ridden every time I eat. On top if everything else, I have introduced six women to the "healthified" way. Now they are seeing success with all the info you provide too. I know I have already thanked you once. But I just have to thank you again. You are one of the best things that has happened to me in 2013.
So thanks again and I love you new keto-adapted book. It's the best be far. Thank you for all you do for your clients and thank you for everything you have done for me!"  – Shauna
Click HERE to start your journey to a keto-adapted diet!
  Yorkshire pudding is known as 'pockets.' It is a traditional Christmas dish that originated in Yorkshire, England. Yorkshire pudding is usually served with beef.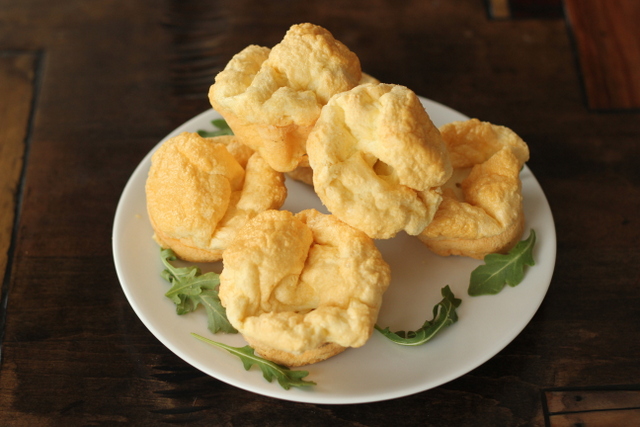 Yorkshire Pudding
Ingredients
¾ cup Jay Robb unflavored egg white OR whey protein
½ tsp Celtic sea salt
3 eggs, separated
¾ cup unflavored almond milk
½ cup pan drippings from roast prime rib of beef
(NOTE: if you are vegetarian, use coconut oil to grease pan instead of pan drippings)
Instructions
Preheat the oven to 375 degrees F.
Sift together the protein powder and salt in a bowl.
In another bowl, beat the egg whites until very stiff. Set aside.
In a separate bowl, mix together the yolks and almond milk until light and foamy.
Slowly stir the dry ingredients into the whites just until incorporated.
Add in the yolk mixture to the white mixture.
Pour the drippings into medium sized muffin tins (or a 9-inch pie pan).
Place the pan in oven and get the drippings smoking hot.
Carefully take the pan out of the oven and pour in the batter. Put the pan back in oven and cook until puffed and dry, 15-20 minutes (or 30 minutes for pie pan).
Notes
NUTRITIONAL COMPARISON (per serving):
Traditional Pudding = 157 calories, 19.1 carbs, 0.6g fiber, 11g protein, 3.3g fat
"Healthified" Pudding = 103 calories, 6.2g fat, 9.8g protein, 1.8g carbs, 0g fiber

(55% fat, 38% protein, 7% carbs)
Serve with one of my many ketogenic soups which can be found in the Art of Healthy Eating Slow Cooker. 
Thank you for your love and support!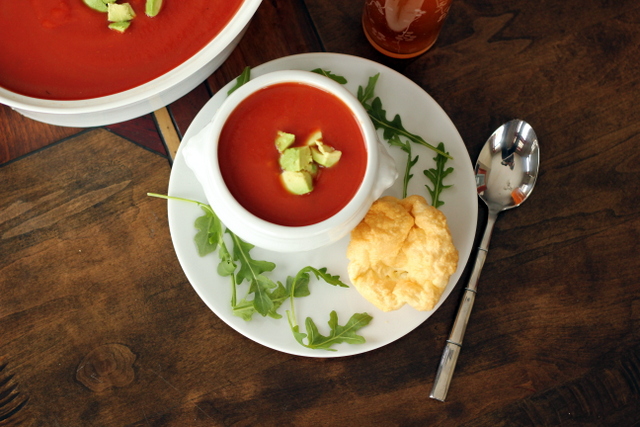 Another Testimony of the Day
"Never thought I would hear my mother say this as I made her some breakfast yesterday consisting of whole eggs, coconut oil, and full fat paleo bacon (no sugar added)….but she said…."Are you sure you added enough fat to this….I need my fats….I don't feel good anymore without my fats…..I feel happier." Knowing that she can have her fats and eat it too and feel satiated, happy, and healthy is so amazing for me. She has had some major health issues…..colon cancer and thyroid cancer. Tomorrow she turns 70 years old and you would never know it. The one big thing we are both noticing with this diet is that even with all the foods we don't eat anymore….there is no restriction. Very excited to bring it all on in 2014 and see how we feel in the months to come. The Maria Way is the Tracy and Meriam Way as well. Thank you for helping us see outside the box when it comes to sculpting our perfect program. -Tracy"
To get started on your path to health and healing, click HERE. I'd be honored to help you too!