New and Improved 30 Day Meal Plans!
Craig and I have a passion for helping people get healthy and making it easy.  After a lot of work we greatly improved our 30 day meal plans package.  We used our years of experience helping people with various conditions (autoimmune, diabetes, etc) and helping them lose weight to create this package that will help get you on the path to a "Healthiefied" you.
Now, in addition to all the instructional videos and pantry lists and other handouts, you get improved 30 day meal plans optimized to accelerate your healing or weight loss.  You also now get weekly summaries with full grocery lists.  This makes it very easy to follow and takes out any guesswork.
We love helping as many people as we can so from now until Sunday the 25th at midnight, you can use this coupon to get $30 off this complete package!
Coupon Code: 30daydiscount
Just click "add to cart" to get started!


(note: if you bought the package prior to August 16th and would like to get the updated files, just email Craig from your original download email)
Testimony of the Day
"Hi, Maria! I was diagnosed with gestational diabetes 5 weeks ago. I am 34 weeks pregnant and have lost 8 pounds in the last 5 weeks, bringing my total weight gain to 12 pounds (versus the 30 I gained in my first pregnancy and was on track to again). I feel great! Thank you for making this lifestyle transition easier. I never had pregnancy cravings, I never used the excuse of eating for two, and I never blamed pregnancy for weight gain. I just never imagined I'd be losing weight at this point and not resenting gravity like I did in my last pregnancy. I couldn't imagine how articles about European women only gaining 10 pounds throughout pregnancy could possibly be true. This experience went from me pouting about not getting to eat the yummy carbs and sugars I was enjoying to a great lesson. It's also been another realization of how twisted our food culture is in the US.  I'm healthier than I've been in a very long time and I have to thank you for the support you may not realize you provide. Blessings to you and your family as you bless me and mine!"   – Karla

Why I Love Fishing
My love of fishing started at an early age. I still remember fishing with my dad when I was just a little tike and my little brother and I would hide under the front of the boat because it started raining and my dad would say, "5 more minutes, this is when the big ones bite!" My dad has always been one of my heroes. We have more in common than I ever thought we would. We both prefer to be outside whether it be fishing or in a tree stand; we both have a passion for it.
He has taught me more than I'm sure he realizes. He owns a small Plumbing and Heating shop, which I worked at a little while when I was in high school. He started his own business when I was in grade school and I remember him working all the time, even on Christmas morning. If someone's heat would go out, he would have to leave. We would beg him to stay, but in the kindest voice he would explain to us how a little old woman was cold in her house or how a family with a little baby needed heat; and in north central Wisconsin (which is where I grew up), heat was a necessity!
His work ethic has been passed down to all of his children. I also have a drive to never quit anything. He always made me finish what I started. In high school, I wanted to quit the swim team but he said, "You don't have to take it next year, but you have to finish what you started." This theme happened with band, basketball, drama club… but I never quit, partly because I didn't want to let him down. This drive of finishing things runs strong with me as an adult. I signed up to run the Hawaii marathon with 4 of my girlfriends. This marathon was very hot and hilly. The temptation of running into the 1/2 marathon chute got the best of my friends and they decided to stop at 13.1 miles, but I just couldn't. I kept going despite the pain and finished the full marathon.
Thank you dad for teaching how to be a good fisher-woman, a small business owner, a good mother and all the other lessons you set such a good example for. I am very blessed to have you as my dad.
"Some may own castles on the bank of the Rhine and hire an orchestra each evening at nine but richer than I they will never be…I had a Father who spent time with me."
–Author unknown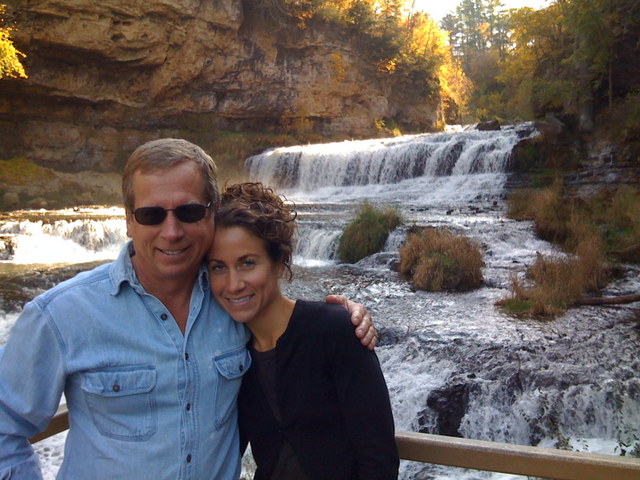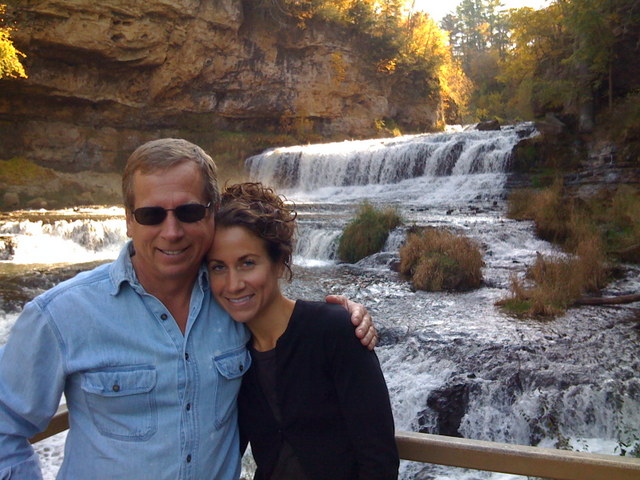 Best Fried Walleye (Top photo using coconut flour only, Bottom photo is using Pecan Meal)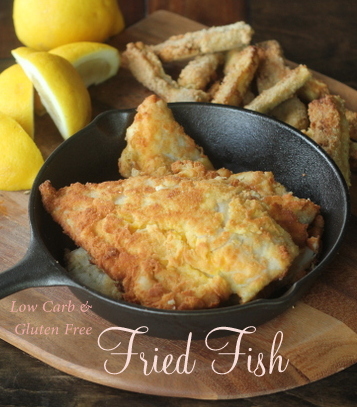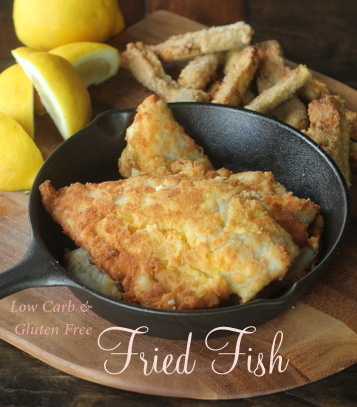 Check out this video of what you can find in a box: Click HERE to customize your Sizzlefish order!
Best Fried Walleye
If you click on the ingredients, it will take you to the links where I find my ingredients for the best price.
Ingredients
4

walleye fresh fillets

frozen never tastes as good!

2

eggs

beaten

1/4

cup

coconut flour

1/2

tsp

garlic powder

1/2

tsp

Redmond Real salt

1/2

tsp

fresh ground black pepper

1

cup

crushed pecans

or more coconut flour if nut allergy

Coconut oil for frying

1

lemon

cut into wedges
Instructions
Clean and remove all the bones from the fillets.

Cut the fillets into 4 ounce pieces.

Place the beaten eggs a bowl and set aside.

Combine the coconut flour, garlic powder, salt, and pepper in another bowl. Place the crushed pecans into a third bowl.

Heat the oil in a large cast-iron skillet over medium-high heat to 375 degrees F (190 degrees C).

Dip the fillets into the coconut flour mixture, then the eggs, and then the crushed pecans and set fillets aside on a plate.

Once the oil is hot enough, very carefully lower 2 fillets into the hot oil. Cook until golden brown, about 3 minutes per side, using tongs to turn the fillets. Transfer to a plate lined with paper towel and repeat with remaining fillets.

Serve with fresh lemon wedges and Eggplant Fries HERE.
Notes
NUTRITIONAL COMPARISON (per serving)
Traditional Fish = 399 calories, 12g fat, 34.7g protein, 29.9g carbs, 1g fiber (28.9 effective carbs)
"Healthified" Fish = 399 calories, 25.8g fat, 34.7g protein, 8.3g carbs, 5.2g fiber (3.1 effective carbs)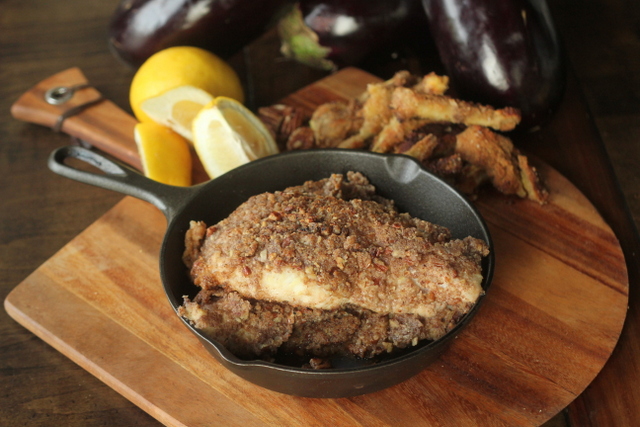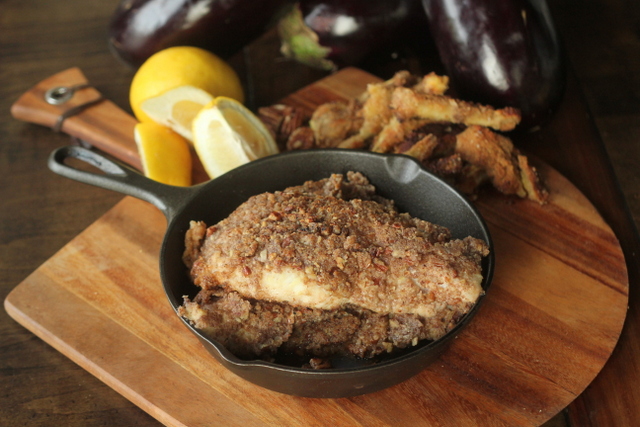 If you would like to help out a small family, rather than large business, I am happy to announce that you can now get my books as a high quality ebook that works on any platform. This is an ebook format that works on any computer or mobile device. It is a beautiful pdf that has all the full color pages and layouts as the printed books with click-able table of contents and searching capabilities. This is extremely useful when trying to find a recipe. These books are much higher quality than the ebook platforms (kindle, apple). Plus, most of the profits don't go to Amazon or apple! Click HERE or select "My Books" above to get your copy now! Thank you all for your love and support!