THE BEST LOW CARB BREAD
Here is a video of the process of making my low carb bread recipe.
The first time I made my low carb bread recipe, it turned out PERFECT! But guess what? I was just messing around with my new-found obsession with psyllium powder and didn't write anything down! ARG
So it took me 8 pounds of almond flour to experiment and finally get it right (a very expensive mistake). Yesterday, Craig made the buns because someone suggested that that always add in Apple Cider Vinegar and my memory came back! YES, I added cider vinegar to that first batch!
So, if you made the bread before and it turned out "gummy" please try it again. These are amazing!
Want to learn more about the ketogenic lifestyle? My all new Keto Courses are perfect and include everything you need to lose weight and heal your body. CLICK HERE to get started.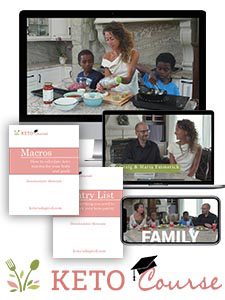 BUSY FAMILY TIP: Make a triple batch of this dough, bake and keep the sub bread in the freezer for an easy addition to your next picnic! All you have to do is cut open the bread (toast it if desired) and fill with your family's favorite filling. No need to stop at Subway or Quiz-no's. This will take you less time and save you tons of money.
This recipe and many other innovative options are in my Savory Cookbook Here.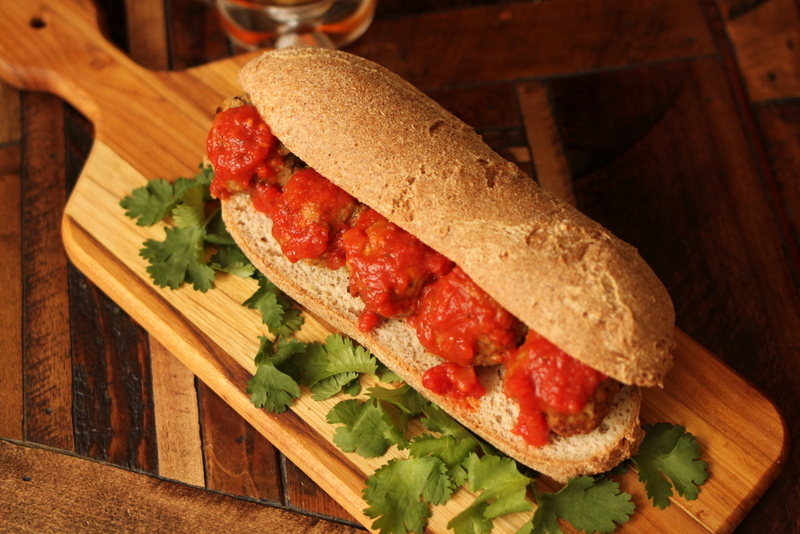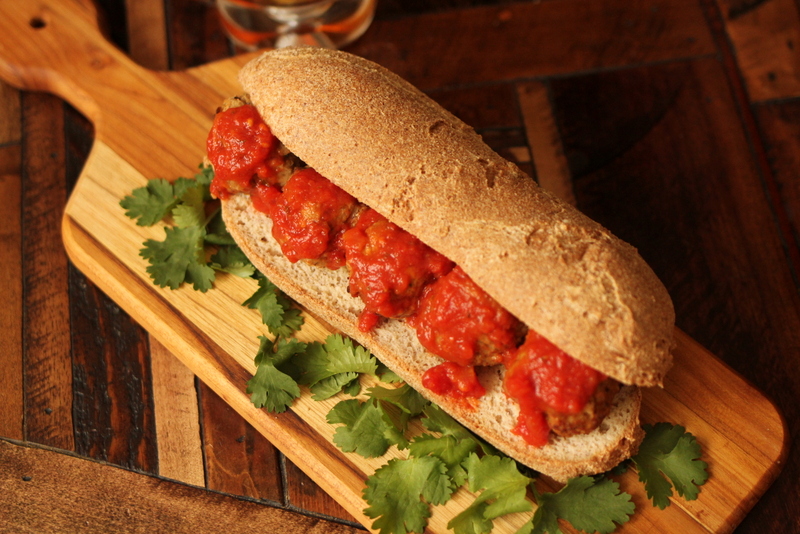 "HEALTHIFIED" SUB (June 2013 update!)
1 1/2 cup blanched almond flour (5 oz) (or 1/2 cup coconut flour or 2.5 oz)
5 TBS psyllium husk powder (no substitutes) (45 grams) (must be a fine powder, not whole husks)
2 tsp baking powder
1 tsp Celtic sea salt
2 1/2 TBS apple cider vinegar (1 oz)
3 egg whites (6 egg whites if using coconut flour) (about 3.5 oz for almond flour option, 7 oz for coconut flour)
7/8 cup (a little less than a cup) BOILING water (or MARINARA – for more Tomato Basil Bread!) (7 oz)

OPTION:  Use 2 whole eggs (Almond flour version) or 4 whole eggs (coconut flour version).  If you are having trouble with it rising using whole eggs you can try egg whites. Also, if your buns looks nice and big but then deflates after removed from the oven, try reducing the baking powder to 1 1/2 teaspoons.
Preheat the oven to 350 degrees F. In a medium sized bowl, combine the flour, psyllium powder (no substitutes: flaxseed meal won't work), baking powder and salt. Mix until dry ingredients are well combined.  Add in the eggs and vinegar and mix until a thick dough. Add boiling water or marinara into the bowl. Mix until well combined and dough firms up.
Form into 4 to 5 mini subs (the dough will rise about 2 to 3 times so I start mine as a 1 inch disk, see picture below) or one large sub/loaf and place onto a greased baking sheet. Bake for 55 minutes (45-50 minutes for smaller shapes like buns). Remove from the oven and allow the bread to cool completely. Cut open with a serrated knife. Fill with desired fillings. Makes 5 servings.
NOTE!  If you are having an issue with a bubble, try weighing your ingredients as listed above.  I use this kitchen scale. 🙂
NUTRITIONAL COMPARISON (per serving)
Traditional Sub Bread = 198 calories, 6g fat, 4g protein, 41 carbs, trace fiber
Almond Flour Sub (egg whites) = 209 calories, 14.2g fat, 8.2g protein, 15g carb, 9.8g fiber (60% fat, 15% protein, 28% carbs)
Coconut Flour Sub (egg whites) = 136 calories, 2.1g fat, 7.3g protein, 17.3g carb, 11.7g fiber (14% fat, 21% protein, 51% carbs)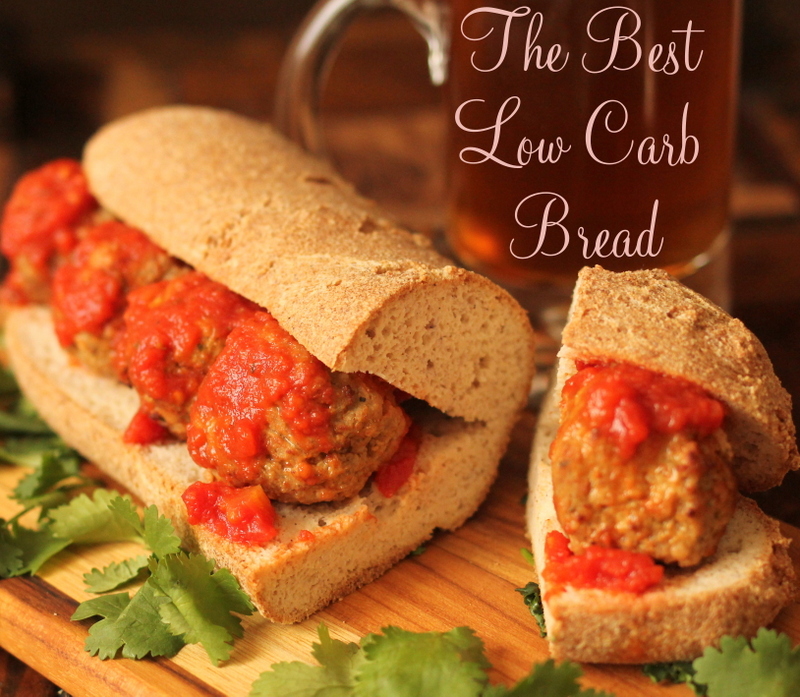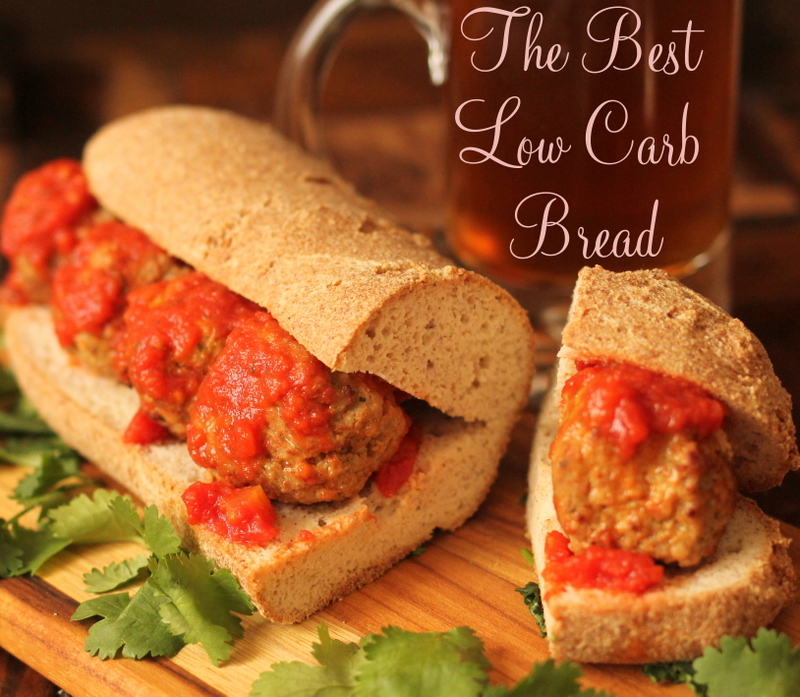 FILLING IDEAS:
CHICKEN CLUB: Smoked Chicken, bacon, tomatoes, lettuce, onions (see above photo)
TUNA MELT: Tuna, tomato, sharp cheddar: toast in a broiler until bread is crispy and cheese is melted (see bottom photo)
MEATBALL SUB: use my "healthiefied" meatballs and no sugar marinara
PIZZA SUB: fill with your favorite pizza toppings, no sugar marinara, mozzarella: toast in a broiler until bread is crispy and cheese is melted
PANINI: Cut bread into thin slices. Heat panini maker on high. Fill with desired sandwich fillings. Butter the outside of the sandwich and fry until bread is golden brown. Click HERE to find the panini maker I love, on sale now for $45! It was $90!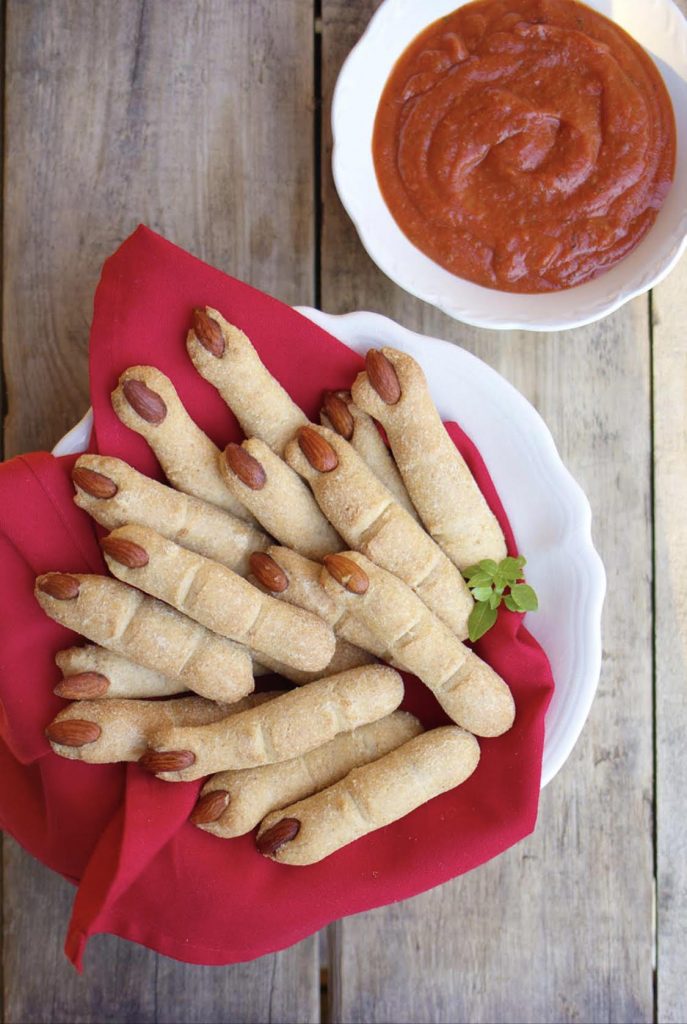 Made into 'fingers' for Halloween Fun!
TESTIMONY OF THE DAY
"Maria, I have to say this has been amazing, I have taken Zantac in the morning and night for 18 years and was thinking about switching to the purple pill as the Zantac was not work any longer. My wife and I read your book and took your assessment test and I started around mid January, I am on my third week with NO antacids and NO heart burn at all! I also had 4-5 nights a week that could not sleep more than 4 hours, I'd wake up at 1am and not be able to go back to sleep. I am now sleeping 7-8 hours 6 or more nights a week! Thank you for your book. Feeling better at 59." – Garth
What are your goals for today? Diet does NOT mean deprivation! 
Click HERE to get started today!