The Best Keto Bread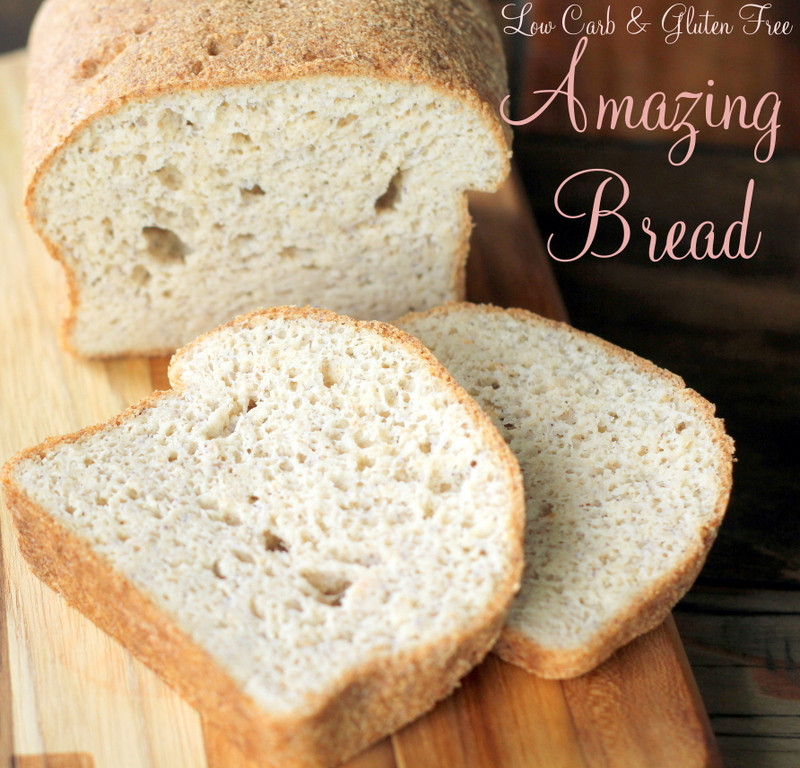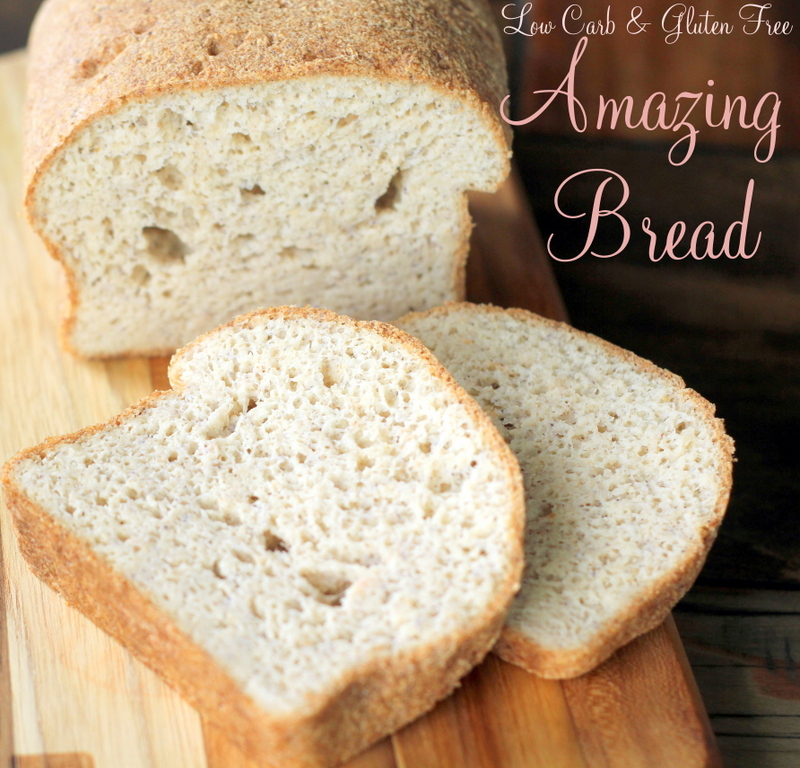 The first time I made my "healthified" bread, it turned out PERFECT! But guess what? I was just messing around with my new-found obsession with psyllium powder and didn't write anything down! ARG
So it took me 8 pounds of almond flour to experiment and finally get it right (a very expensive mistake). Yesterday, Craig made the buns because someone suggested that that always add in Apple Cider Vinegar and my memory came back! YES, I added cider vinegar to that first batch!
So, if you made the bread before and it turned out "gummy" please try it again. These are amazing!
Want to learn more about the ketogenic lifestyle? My all new Keto Courses are perfect and include everything you need to lose weight and heal your body. CLICK HERE to get started.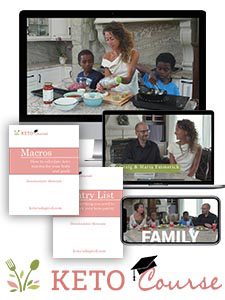 BUSY FAMILY TIP: Make a triple batch of this dough, bake and keep the sub bread in the freezer for an easy addition to your next picnic! All you have to do is cut open the bread (toast it if desired) and fill with your family's favorite filling. No need to stop at Subway or Quiz-no's. This will take you less time and save you tons of money.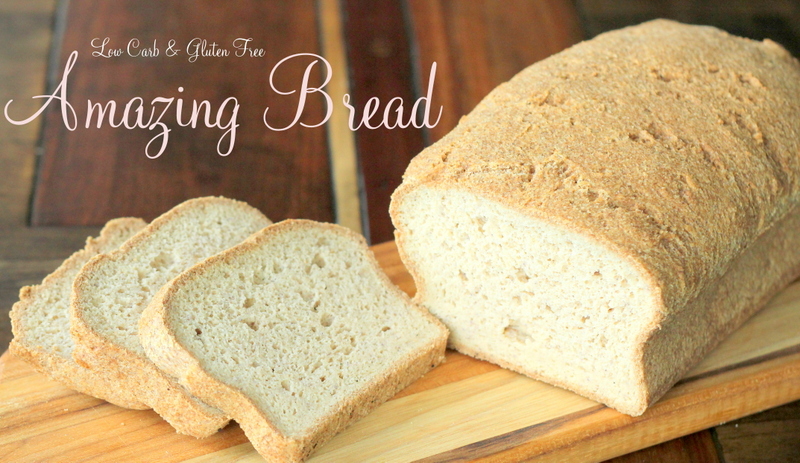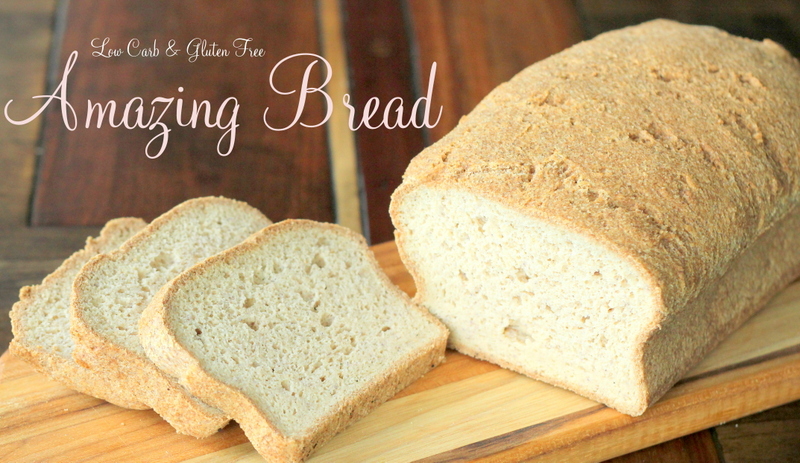 Amazing Bread
3 cup blanched almond flour (10 oz)
10 TBS psyllium husk powder (no substitutes) (90 grams) (must be a fine powder, measure weight to be sure)
4 tsp baking powder
1 tsp Celtic sea salt
5 TBS apple cider vinegar (2 oz)
6 egg whites (7 oz)
1 1/2 cup BOILING water (12 oz)
NOTE:  Make sure to weigh your ingredients to ensure it rises properly and doesn't get hollow and gummy.  Also, if you do weigh and grind your psyllium and still have a problem, try grinding the psyllium again.  We have a batch of psyllium that we ground and didn't work.  Stay really wet.  So we ground it again and it works great!  Also, if your loaf looks nice and big but then deflates after removed from the oven, try reducing the baking powder to 3 teaspoons.
Preheat the oven to 350 degrees F. In a medium-sized bowl, combine the flour, psyllium powder (no substitutes: flaxseed meal won't work), baking powder and salt. Mix until dry ingredients are well combined.  Add in the eggs and vinegar and mix until a thick dough. Add boiling water into the bowl. Mix until well combined and dough firms up.
Form into a loaf and place into a greased bread pan (I used an 8X4 inch pan). Bake for 60-75 minutes. It should be somewhat firm to the touch and have a nice brown crust.  Remove from the oven and allow the bread to cool completely.
Makes 10 servings (2 slices per serving)
NUTRITIONAL COMPARISON (per serving)
Traditional Bread = 200 calories, 3g fat, 10g protein, 40g carbs, 8g fiber
Almond Flour Bread  (egg whites) = 220 calories, 14.2g fat, 8.2g protein, 20.7g carb, 16.6g fiber
Here is a video of me making this amazing bread!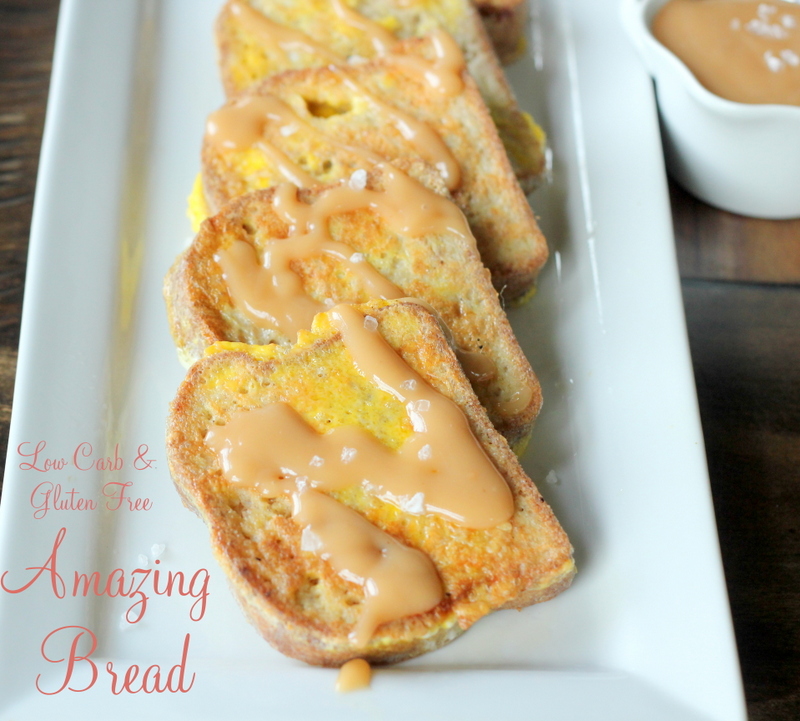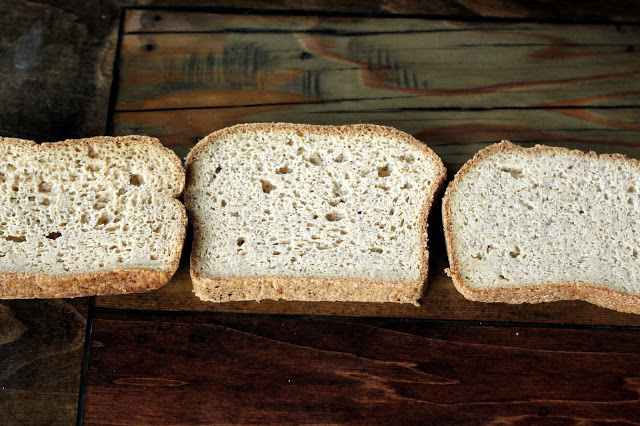 Here are three versions of the bread (from left to right) with 14 ounces water, 12 ounces water and 11 ounces of water.
TESTIMONY OF THE DAY