Three NEW supplement plans available! I have developed 3 new supplement plans that give you a very detailed list of supplements to help with Cancer, Sleep issues (waking at 2AM and can't fall back to sleep) and Estrogen Dominance/Hormone balance.
You can get them here for only $25!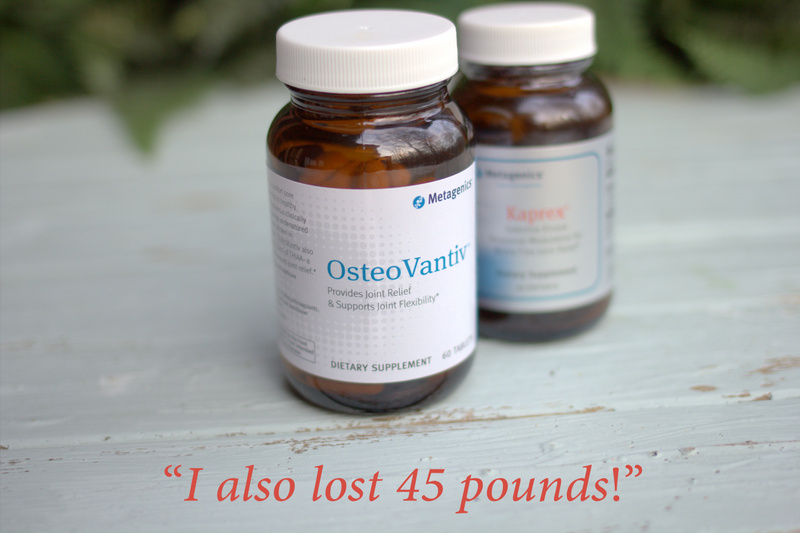 Testimony of the Day
HAQ Client Testimonial: "Hi Maria 🙂  I have to tell you that after about a week on some of the supplements, I feel like a totally new person. I can't thank you enough! I have only been taking a subset of the supplements, but I already feel so much better.  I have been off gluten (and high fat/low carb) for a long while, so I assume that gluten is not the main reason behind the anxiety. I do believe what you recommend helped significantly – in my mood, and just overall calmness. And my sleep has finally gotten a better. I'm really optimistic! Jenny
30 Day Accelerated Client: "Good morning, I just wanted to share with you, today is day 13 of your advanced healing plan.  Yesterday and today I have woken up feeling like a new person.  I am only 34 but have felt much older for the past few years (and now that I feel this good think it has been most of my life).  My GI issues that have gone on for 2.5 years are slightly improved but the main changes surround my attitude, energy, and skin.  The past 2 mornings I have woken up in such a positive mood I have been excited to exercise and to have a good day.  I have had so much energy I almost feel like Tigger!  Almost, ha ha!  
My skin has also clearing up, which is something I have battled since my teen years.  I have lost about 7 pounds but the most exciting part is how I feel.  When I woke up yesterday I felt astonished at how miserable I have felt for many years.  I have always been someone who needed 12 hours of sleep but when I started having kids 8 years ago, that really took a toll on me to the point that after reading your information, I am pretty sure I have burnt my adrenal system out and compounded the issues with poor food choices that enhanced inflammation.  
I suffered weight gain and depression along with anxiety.  I would just feel unhappy and spent more energy than I had to get through the day.  It is such a cycle and for the first time in my life I feel like I have some control over it.  I no longer feel trapped in my dysfunctional body!!  Thank you!  I want to sing your praises.  You have answered my few emails with straightforward and caring replies.  You have a personal touch which sets you apart.  I have already sent my integrative doctor a message because I know he will want to know more about your plans.  Have a great weekend, I know I will!" – Llisa
If you want to get started on a path to health and healing, click HERE. You will not regret it!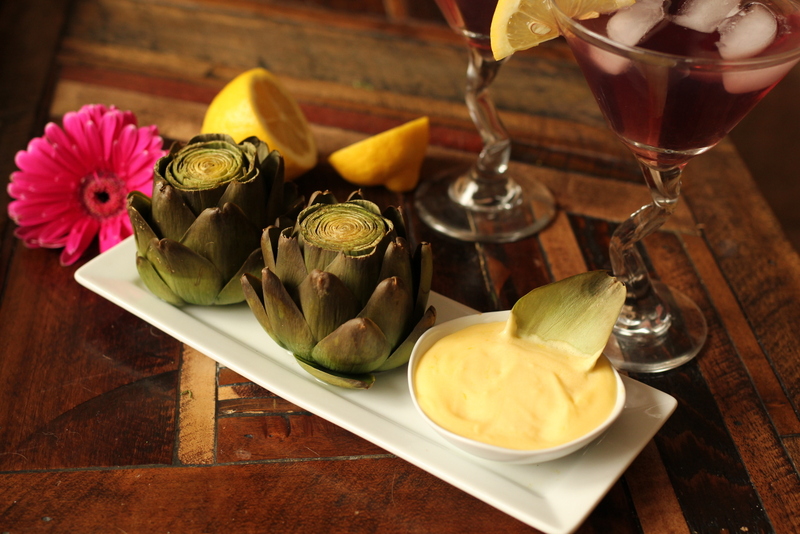 Artichokes Enhance Sweet Flavors
Did you know that when you eat a steamed artichoke, it enhances the sweet flavors of what you consume after it? Even water!
Cholorgenic acid and cynarin are 2 chemicals found in artichokes that greatly determine what foods taste like. Cynarin inhibits some part of the sweet receptor and it is also a natural diuretic and stimulates bile production.  Cynarin sends a message to the brain along the fibers that control sweet taste.
So when you eat a steamed artichoke other foods that you consume after it have a sweeter taste than what they usually have to your senses. Don't believe me? Try it! Have some olives along side this dish… you may be pleasantly surprised to the larger flavor profile you experience!
Steamed Artichokes
Ingredients
4 garlic cloves
3 sprigs tarragon, (or other herb like parsley)
2 bay leaves
2 lemons, cut in half
1 quart organic chicken broth or water
1 tsp Celtic sea salt (3 tsp if using water instead of broth)
2 whole artichokes
Instructions
In a large pot, place the garlic, tarragon (or other herb), bay leaves, lemons and broth.
Heat the mixture to a simmer. Season the liquid with salt.
Meanwhile, wash artichokes under cold water.
Cut the stems off close to the base so the artichoke can sit flat. Pull off the lower petals that are small and tough. Cut off the top inch of the artichoke and rub with half a lemon to preserve the green color.
Place the artichokes in the pot of steaming liquid, bottom up. Cover and simmer for about 30 minutes. The artichokes are done when a knife is inserted into the base and there is no resistance. They can be served hot or cold.
To eat, pull off a leaf and scrape the meat off the tender end with your front teeth.
Dip the ends of the leaves in my hollandaise.
At the center of the artichoke there are purple prickly leaves. This is the choke that protects the heart. Scrape away the purple fuzz covering the artichoke heart, which is the meatiest part of the artichoke.
 Click HERE to find my hollandaise recipe.