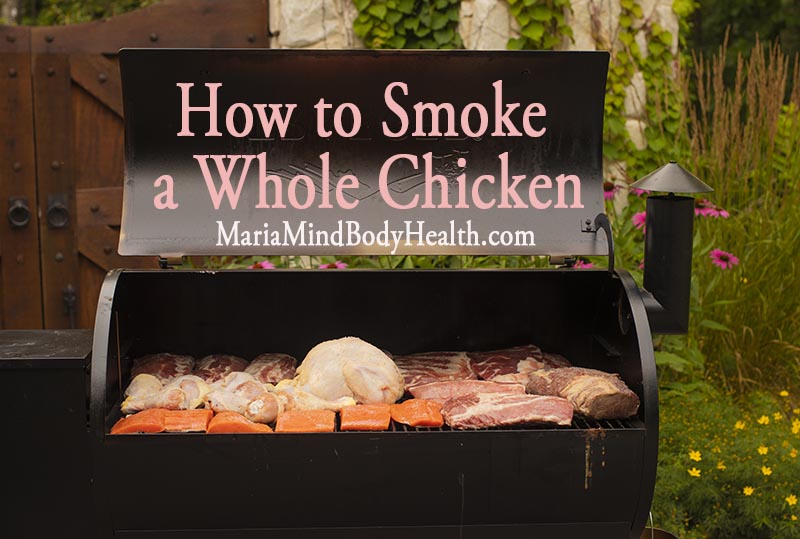 I know what you are thinking… I went a little overboard with my filling my smoker and it looks like a lot of work. On the contrary, smoking foods is really quite easy!
If you know me, you know I love to be outside whenever I can! I even have a bathtub and shower outside! So being able to smoke meats outside is my favorite way to cook food! I also love how easy it is to smoke meats! All I have to do is plug in my Traeger grill, fill the box with pellets and turn the dial to smoke! I season whatever I want to smoke with salt and place it on the smoker!
If you want to watch me make this delicious recipe, subscribe to our new YouTube Channel to get updated when the video comes out which will be in a day or two, and comment below on what video recipe we should make next!
Whenever I get my smoker out, I fill every inch of it! It is my meal prep! I have smoked meats in my freezer for a whole month of easy dinners!
I also saved time by having all of this meat delivered to me! Yep, everything on this smoker was in my Butcherbox delivery. I had an organic chicken, organic chicken legs, salmon, pasture raised baby back ribs, and grass fed tenderloin. I love that I don't have to waste time driving to the grocery store and wait in a line on a beautiful summer day and I can ride my bike instead!
Smoked chicken is a delicious snack that you can pack with you on the go! My son said it tastes like bacon!
If you are wanting to try the Carnivore Diet, I highly suggest investing in a smoker! It makes the Carnivore Diet so delicious! I love carnivore and sadly I see people think it is a limited diet. It can be if you aren't inventive. So I jumped into the kitchen to create the most delicious carnivore recipes! Click HERE to check it out! It isn't just a cookbook! It is FILLED with science and help on your success on the carnivore diet!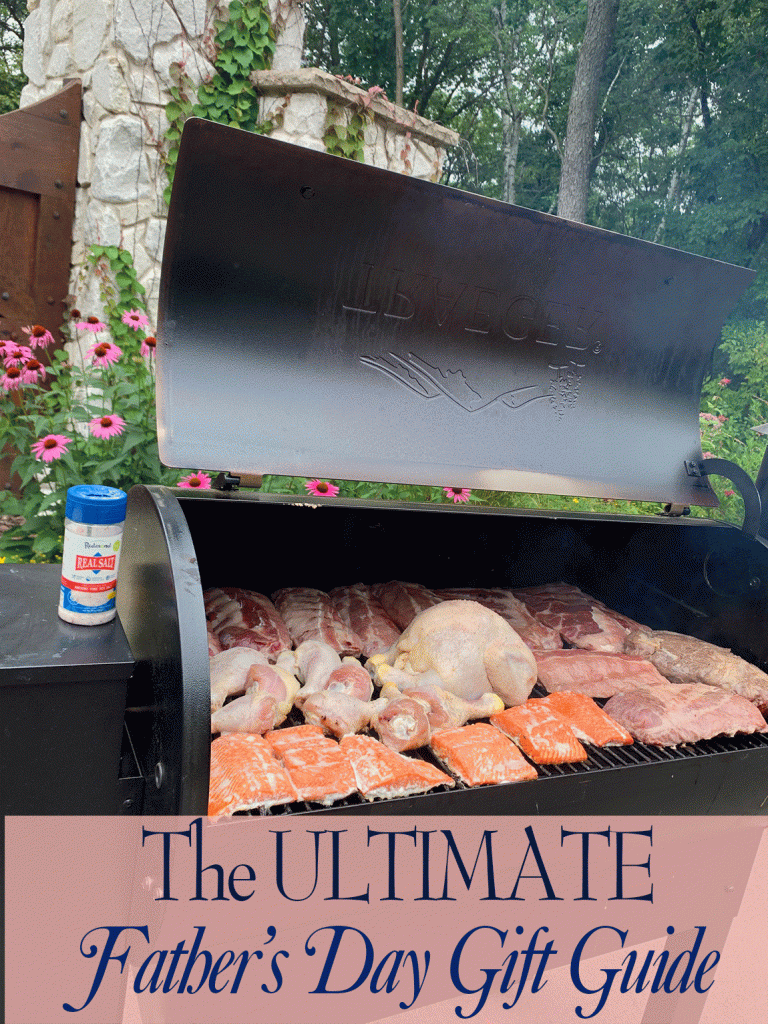 If you are looking for a special gift or a gift for yourself, click HERE to find the Traeger grill I love and use often! If you prefer the smaller Traeger grill, click HERE to find. 
The leftovers of this Smoked Whole Chicken works great to make a delicious smoky chicken salad or my BBQ Chicken Lasagna recipe that is in Keto Comfort Foods! Click HERE to find Keto Comfort Foods!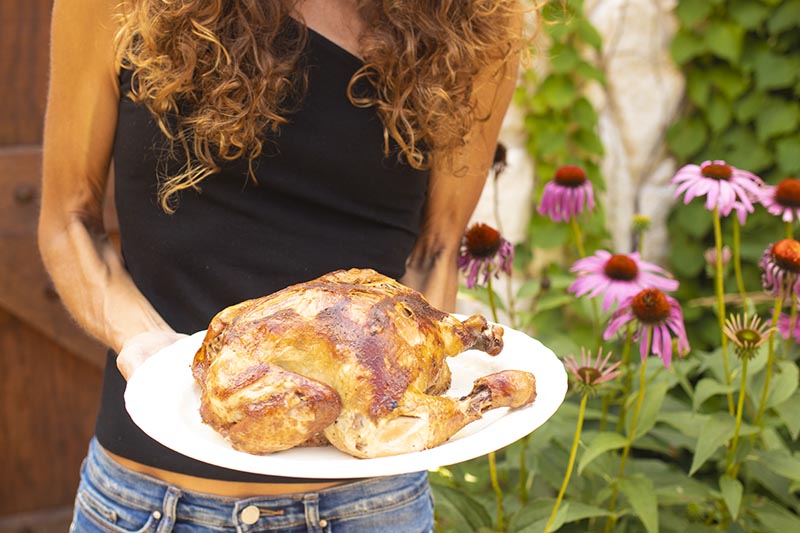 Smoked Whole Chicken
Ingredients
1

4 pound whole organic chicken

2

tablespoons

Redmond Fine grain sea salt

use code Maria15 for 15% off!

1/2

cup

Coconut Vinegar or Apple Cider Vinegar
Instructions
Turn your smoker on and turn to "Smoke" mode. Pat the chicken dry and season well on all sides and in the cavity of the chicken with salt. Place on smoker with legs side down. Smoke for about 3 hours.

After smoking, place the chicken in a roasting pan. Add 1/2 cup vinegar. Cover tightly with foil (I lined it on the inside with parchment to avoid the chicken touching the hot foil).

Place in a 350 degree F oven for 30 minutes or until chicken is very tender and falling off the bone and internal temperature at thickest part of breast is 140-150 degrees F.

Remove the foil and parchment from the chicken and discard the vinegar. Increase oven to 450 degrees F and place the oven in the middle rack to bake for 5-7 minutes or until skin is crispy.

Store extras in an airtight container in the fridge for up to 5 days. Can be frozen for up to a month. Serve leftovers chilled or reheat pieces of the smoked chicken in a 350 degree F oven for 7 minutes or until heated through.
Nutrition
Calories:
304
|
Fat:
22
g
|
Protein:
27
g
|
Carbohydrates:
0
g
|
Fiber:
0
g
|
P:E Ratio:
1.2
TESTIMONY OF THE DAY
"Hi Maria, I wanted to update you on my progress!
Starting weight – 435
Current weight – 220
Goal weight – 180
All of this weight lost has been in the last 14 months all by keto. Still not comfortable with doing a shirtless before and after picture.
Most people I consult are doing keto totally wrong. Get fast results with the my NEW Keto School!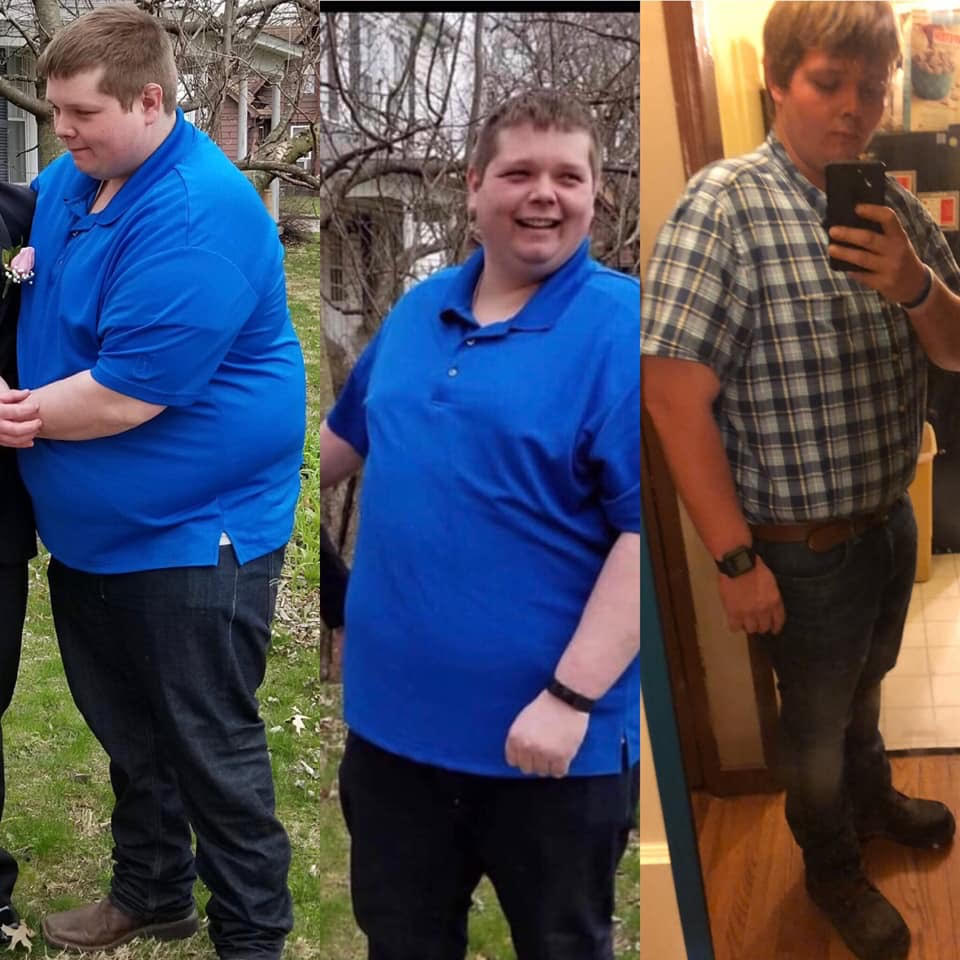 </scrip