Slow Cooker Gumbo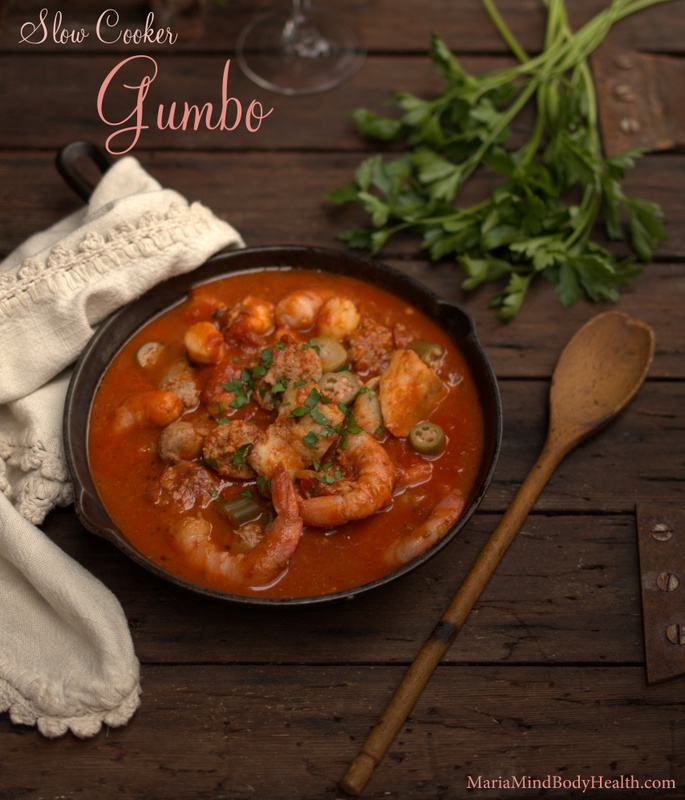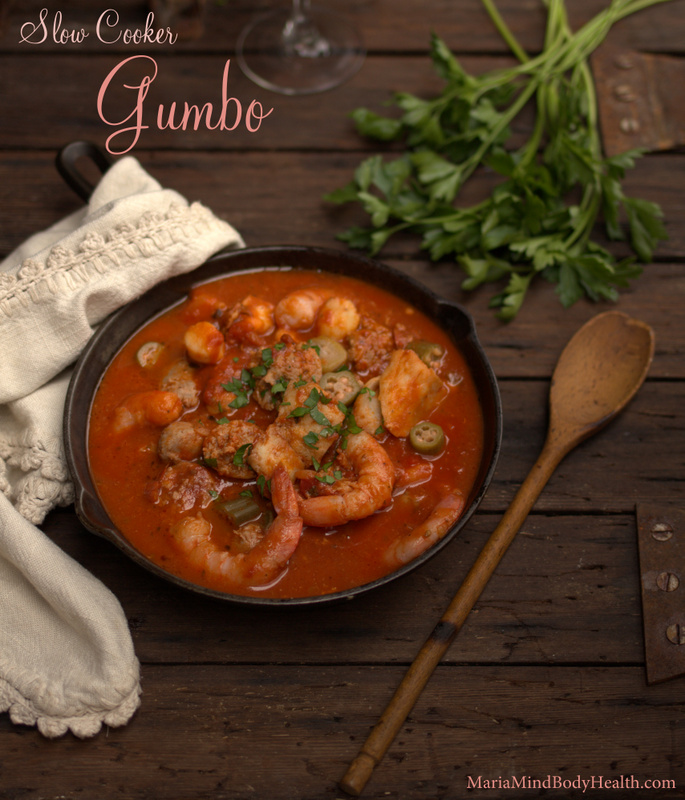 Is someone who doesn't have time to cook? I ADORE my slow cooker and I wanted to tell you some more tricks that help me stay on track! I am a busy working mom who takes time to workout everyday and we homeschool our boys. So for lunches, one way to make these successful is to plan healthy dinners and make larger batches so you can take the leftovers for lunch! We still have 'pizza night', 'taco night', 'spaghetti and meatballs', 'mac-n-cheese', and Gumbo…just a little different. Once you get used to a routine of making them different, life actually gets easier. Plan Plan Plan is the key to success.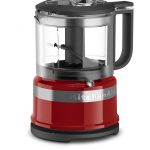 One trick we do is that Craig helps clean up for dinner, while I prepare dinner for the next night. So I fill up the crockpot with the Gumbo ingredients and prep the cauliflower "rice" in my beloved mini food processor. All I have to do in the morning is take the crockpot shell out of the fridge and turn the crockpot on. When I get home, I stir-fry the Cauliflower Rice and "tada"! Dinner was ready in 5 minutes!
"HEALTHIFIED" GUMBO
1 pound boneless skinless chicken thighs, cut into 2-inch pieces
1 (10-ounce) package frozen okra, thawed
2 links andouille sausage, diced
1 cup chopped onions
2 celery stalks, chopped
1 green bell pepper, seeded and chopped
1 tsp dried thyme
1 tsp dried oregano
1/2 tsp Celtic sea salt
2 bay leaves
1/2 tsp onion powder
1/2 tsp garlic powder
1/2 tsp mustard powder
1/4 tsp cayenne pepper
1/4 tsp ground black pepper
2 cups chicken broth
2 cups tomato sauce
1 bag frozen cooked shrimp, thawed and patted dry
2 cups Cauliflower Rice (I prepared the night before and had ready to stir fry when I got home)
In a slow-cooker, combine the chicken and all remaining ingredients except the shrimp and cauliflower rice. Mix well to combine. Cover and cook on low for 6 to 8 hours or high for 3 to 4 hours. 10 minutes before serving. Add the shrimp. Serve over cauliflower rice.
NUTRITIONAL COMPARISON (per cup):
White Rice = 242 calories, 53 carbs, 0 fiber
Brown Rice = 218 calories, 46 carbs, 4 fiber
Cauliflower "Rice" = 28 calories, 3 carbs, 1 fiber
CLICK HERE to find the Food Processor I use to make "cauliflower rice"
Testimony of the Day
"A year ago I met Maria Emmerich for a health assessment and consultation. My main goal was to lose a few pounds. However, I had also been suffering from IBS, allergies, and many sinus infections over the past several years. Maria helped me change my diet and my life. She has a wealth of knowledge on how vitamins, chemicals, and different foods can affect our metabolism, moods, and energy levels. I would highly recommend her to anyone looking to make a lifestyle change, lose weight, and get healthier for good, not just temporarily on the latest fad diet. She has a wealth of information on her blog. The results will amaze you!
I have not had a sinus infection in 12 months and my IBS problems disappeared. No more allergy-related eczema. And I lost weight (of course now gained being pregnant, but I'm smaller than I was with either of my previous pregnancies!). Feel free to ask me any questions. I highly encourage all of my friends to check out Maria's books and websites if you are serious about getting healthy!" -Mary
Click HERE to start your journey to a keto-adapted diet!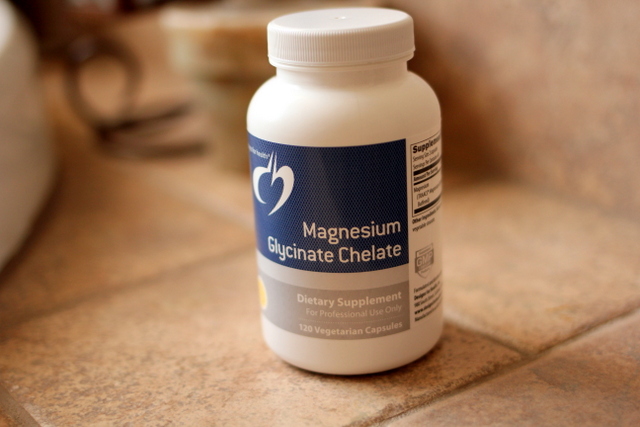 Magnesium Facts
For every molecule of sugar we ingest, our bodies use 54 molecules of magnesium to process it! No matter where the carbohydrates come from; 4 grams of carbohydrates equal one teaspoon of sugar in our body. Let me say that again…4 grams of carbohydrates equal 1 teaspoon of sugar in our body. So with that thought, a small Blizzard has 530 calories and 83 grams of carbohydrates; which equals 21 teaspoons of sugar. A nine-ounce bag of potato chips equals 32 teaspoons of sugar…add a soda, that's another 16 teaspoons of sugar.
Are your kids having a hard time falling asleep? Most people are deficient in magnesium, including children. A magnesium deficiency can have serious consequences, including low serotonin. Magnesium and serotonin don't just help to regulate your mood, they also can affect your physiology in many ways. Serotonin is a neurotransmitter that sends signals of satiety, satisfaction, and relaxation. It also regulates our appetite and influences sleep cycles; if serotonin is low, melatonin will be low. So low magnesium can lead to over-eating, depression, insomnia, and other serious issues including migraine headaches.