SLOPPY JOES
Poultry VS Beef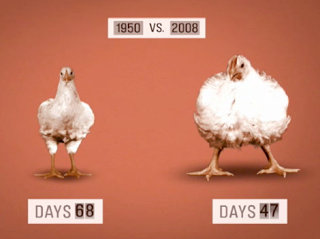 When it comes to sloppy joes, do you choose turkey or beef? Many people trying to eat a healthier diet opt for a ground turkey when cooking believing it will be healthier for them. BUT are you often tired, have a hard time losing weight, have thinning hair??? Before you place your next order, you may want to take a closer look at the two types of meat to see how they compare. You may be switching back to the beef!
Iron is necessary to make hemoglobin, the substance that carries oxygen through your blood to all the cells in your body. Hemoglobin is what makes red blood cells red. With insufficient iron, and therefore not enough hemoglobin, red blood cells become small and pale and don't carry enough oxygen. You may have heard the phrase "tired blood." This really means blood that is low in iron and that can't carry enough oxygen to vital organs and muscles. "Tired blood" results in a tired body. I often see clients that I would consider "workout warriors," but they never lose a stitch of weight. When we do a ferritin level test, they are often low in iron. This is problem-some because to lose fat you must get the oxygen you inhale into the mitochondria of your cells where you burn fat.
Iron is needed not only for blood, but also for brains. Neurotransmitters, the neurochemicals that carry messages from one nerve to another, require sufficient iron to function properly. A person with an iron deficiency may have a tired mind as well as a tired body.
To be fair, it really depends on what the beef AND the turkeys have been fed. In order to compare apples to apples, the nutritional value of extra lean ground beef (not more than four percent fat) and extra lean turkey meat is very close. While there are certainly differences between the two, it may shock some to see that the turkey burger and the hamburger only vary slightly across the board.
Now, let's check out grass-fed beef. It is much higher in vitamin E, and very rich in essential fatty acids like omega-3s and conjugated linoleic acid (CLA). CLA also helps convert fat to lean muscle mass. When taken in effective doses, CLA decreases body fat, especially in the area of the abdomen. Various studies prove the following additional benefits:
1. It can increase the rate of metabolism and is evidently very beneficial for thyroid patients.
2. People suffering from high cholesterol level and triglycerides can use this to lower levels at a faster rate.
3. It can also increase the growth of muscles which we now know stimulates our metabolism.
4. Many people suffer from the serious issue of insulin resistance in which CLA can be used to lower this resistance and therefore assist in controlling weight.
5. It can decrease Adrenal imbalances, which decreases abdominal fat stores.
6. It can help calm hormonal shifts; an area of concern to thyroid patients.
7. CLA has a very positive effect on our body by enhancing our immune system.
Many athletes and clients that want to lose weight spend loads of money on supplements containing CLA, but if they would just spend the extra money on quality beef, they could skip the supplements. If you are interested in more information on where nutrients are found, check out our book KETO: The Complete Guide to Success on a Ketogenic Diet. Craig made great charts on where to find the most nutrients.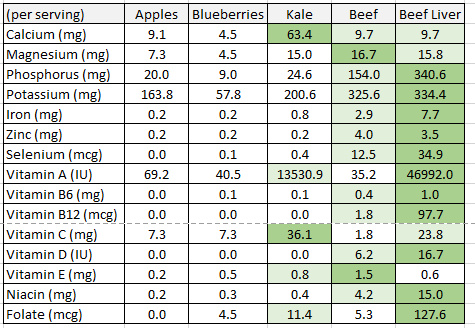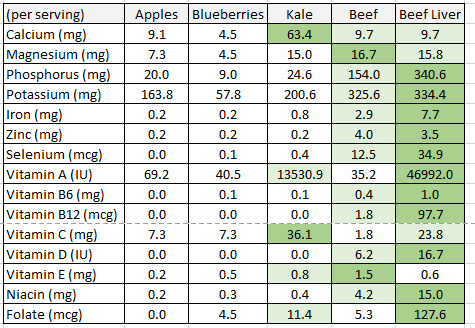 Let's go back to turkey…it doesn't have CLA…it does have arsenic though. Since the 1960s, large-scale poultry producers have added arsenic to their poultry feed. Small amounts speed the growth of the birds, make their breast meat pinker, and kill certain bacteria. Chronic exposure to high levels of arsenic has been linked with cancer, heart disease, diabetes and a decline in brain function. But as long as poultry meat has fewer than 0.5 parts of arsenic per million, the USDA has declared that it is safe to eat.
That was set in the 1950s, and is way out of date. Within the past few years, studies show that arsenic is a more potent cancer promoter than first believed. It has to do with its effect on blood vessels. The reason that arsenic makes white meat pinker is that it increases the growth of blood vessels in the meat. The more blood, the pinker the meat. That process is called "angiogenesis." It plays a major role in cancer promotion. Cancer cells can't speed up their growth without the creation of new blood vessels to fuel them with nutrients. Arsenic does the trick. The European Union banned the use of arsenic in poultry production in 1999.
So with that said… I'm sticking to my grass fed beef! It tastes WAY better anyway.
HOW I SAVE TIME
I do not like spending time driving to the store, shopping and waiting in line so I get as many things delivered to me as I can; which is why I adore ButcherBox! We love using Butcherbox ground beef for lots of recipes including my Keto Sloppy Joes! Check out this video with Micah as my assistant on what you get in a box each month! You can customize your box too! We now are getting ribs and ground beef which we eat all the time!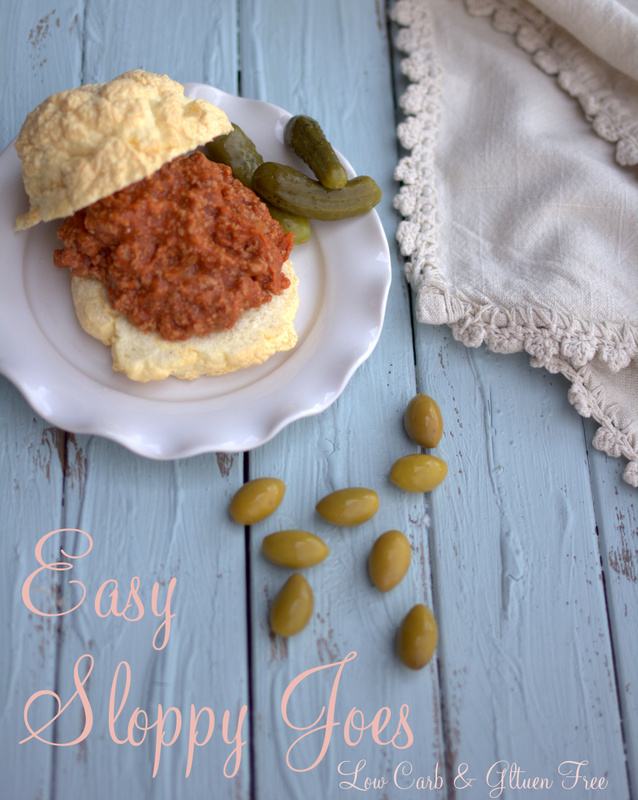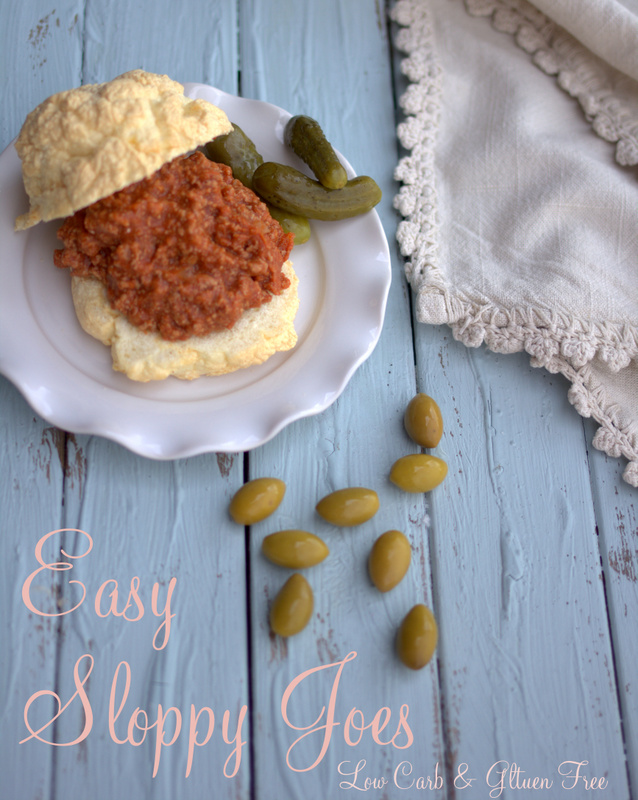 Find easy Dairy Free and Nut Free recipes like my Keto Sloppy Joes in my 30 Day Ketogenic Cleanse book! Click HERE to get 30 day dairy free and nut free meal plans, grocery lists, work out plans and much much more! 
Thank you for your love and support!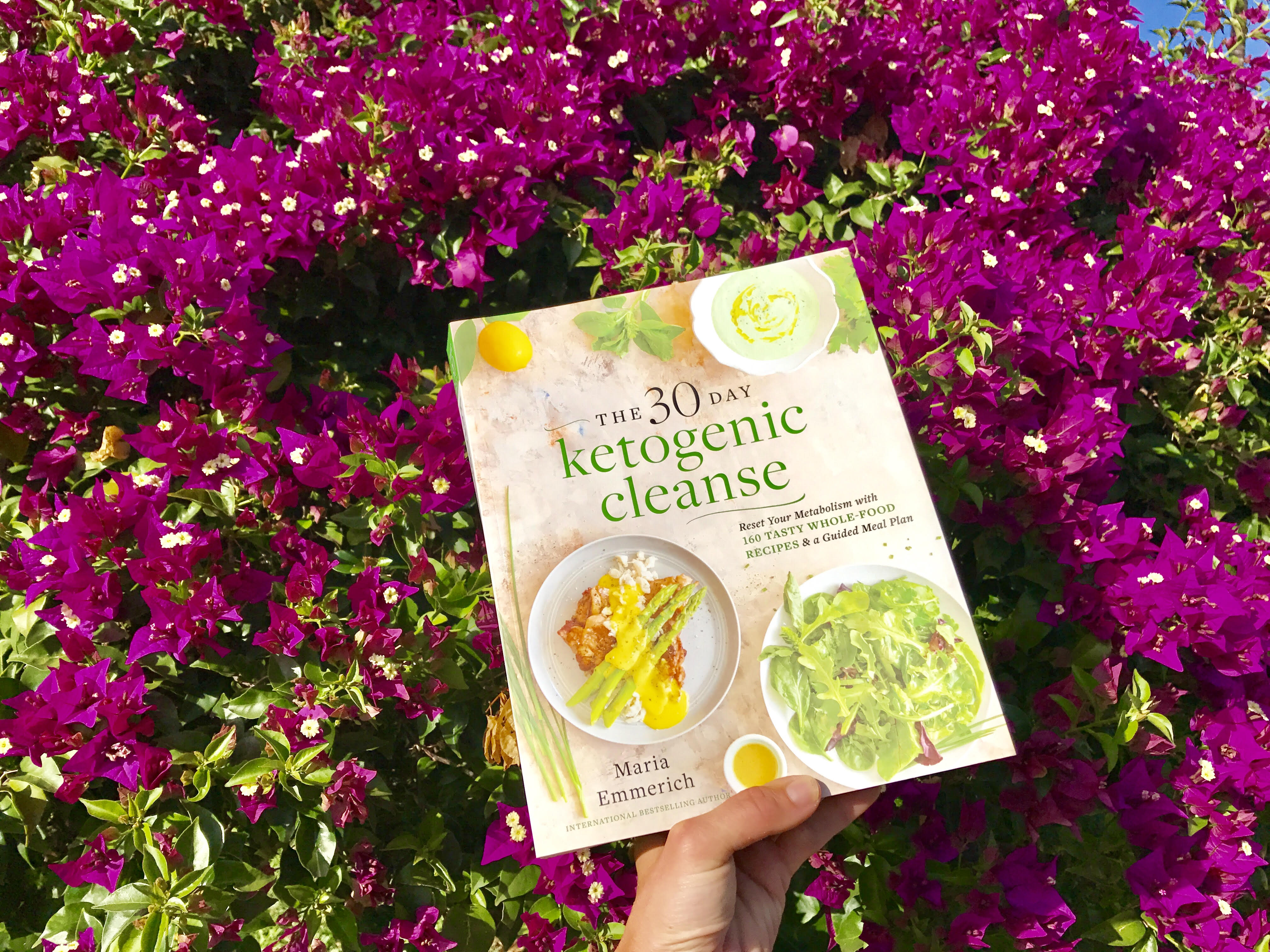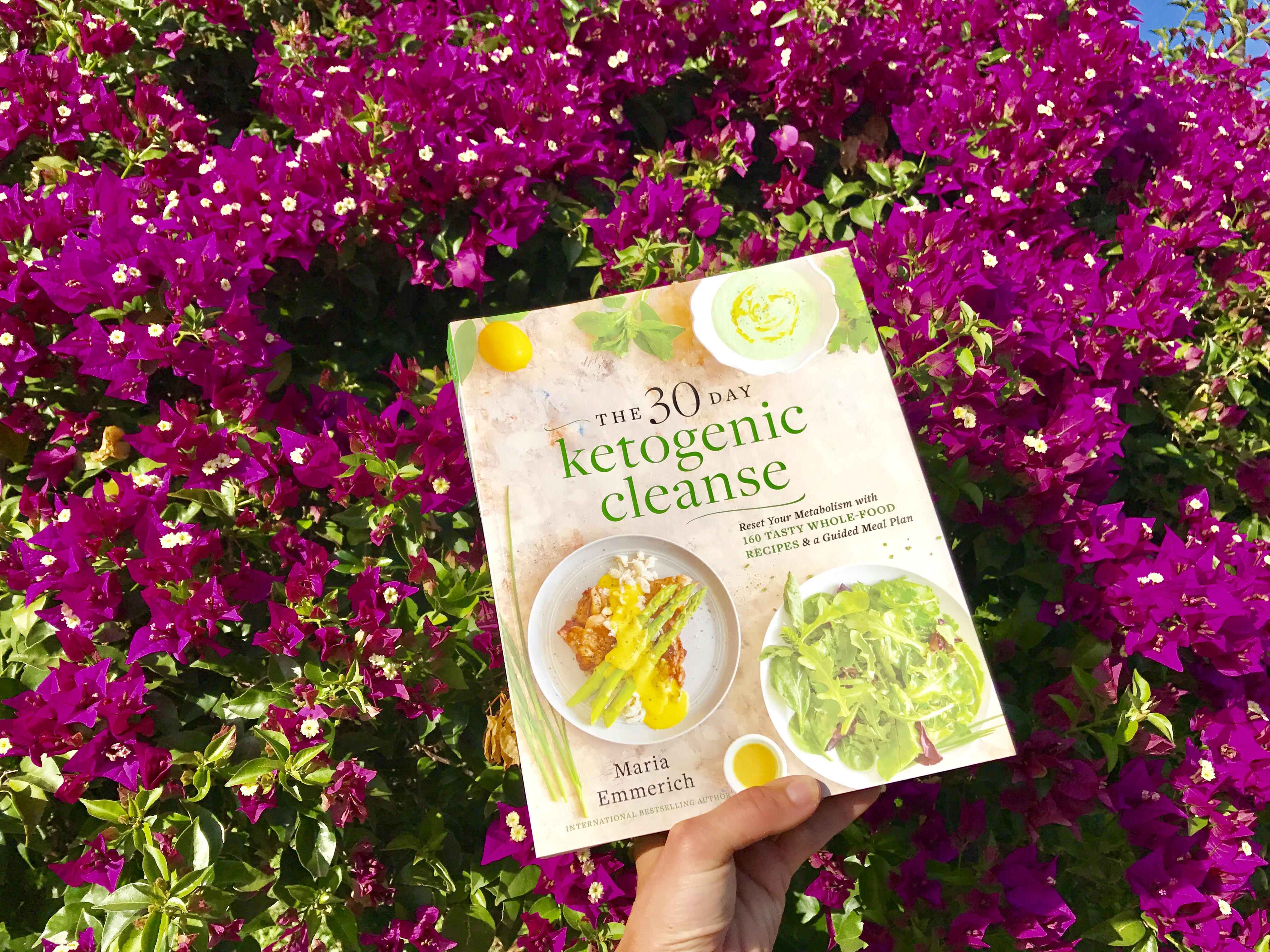 1 pound grass fed ground beef
2 TBS onion, chopped
1 stalk celery, chopped
1 clove garlic, minced
1/4 cup tomato paste (Bionature) in a glass jar
3/4 cup water (or quality beef broth: for "umami" favor!)
2 TBS Swerve Confectioners (or 1 drop stevia glycerite)
1 1/2 tsp coconut vinegar
1/2 tsp mustard
1/2 tsp Celtic sea salt
1/8 tsp pepper

Click HERE to find Keto BREAD.In a large pan, brown the beef, onion, celery and garlic; drain fat. Stir in all remaining ingredients. Simmer for 20 minutes on low for the flavors to open up. Serve on my Keto Bread for Pure Protein and Fat meal.  Makes 6 servings.
NUTRITIONAL COMPARISON (per serving of meat only: no bun)
With Manwich = 200 calories, 9g fat, 22g protein, 7g carbs, 0.6g fiber
"Healthified" = 219 calories, 13.2g fat, 21g protein, 2.8g carbs, 0.6g fiber (55% fat, 38% protein, 5% carbs)
BUSY FAMILY TIP: Use a crock-pot for this recipe and have the buns already made. I store extra in the freezer for an easy addition to dinner.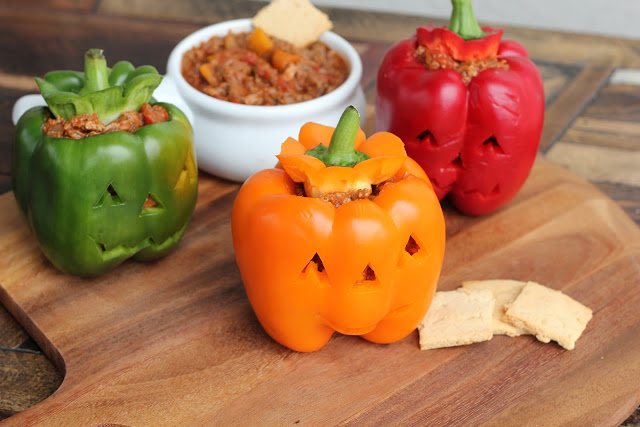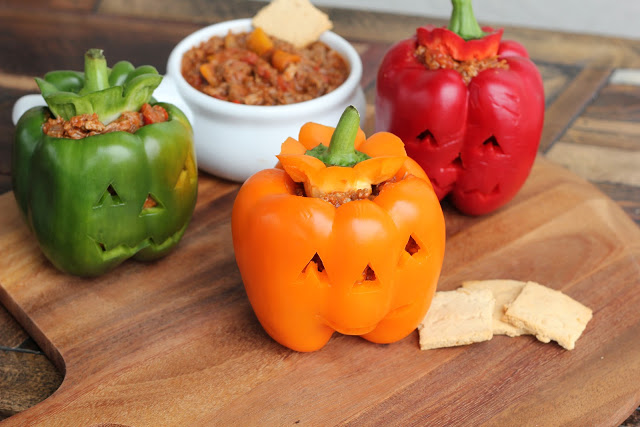 Testimony of the Day 
"I completed day 30 of your meal plans in The 30 Day Ketogenic Cleanse and was amazed. When I started I had a whopping 200 excess pounds to shed. Knowing the last time I was at my goal weight was 27 years ago I was terrified that this would not work for me but I have followed the program diligently and it has already paid off. I have shed 26 pounds in 28 days and am feeling better than I have in years. 
I am 62 years young, have multiple health issues and have been extremely sedentary for decades. This 26 pounds has come off without exercise!
I am so encouraged as I know that I will surely shed the rest of my excess weight. Having dropped 26 pounds with no exercise or supplements to support me just think what will happen as I add those in as part of my health care regime.
Thank you soooo much Maria for what you are doing.
God Bless – KaraAnn"
Click HERE to start your journey to a keto-adapted diet!