Testimony of the Day
"My heaviest weight was 456lbs. I needed a total lifestyle change. My heart was enlarging, I couldn't walk very far, hard to breathe, asthma, acid reflux.. The only thing I had on my side was my age.. I was only in my early 20s. I had even dropped out of high school because of my weight. After moving to a new town I focused on myself. I adopted the low carb way of eating and shed so much weight so fast.
About 2 years ago I hit a plateau that lasted almost a year. No matter what I changed it wasn't coming off. I found Maria and learned so much about my body and the way it works. With the help of Maria's knowledge and recipes I broke through my plateau and have shed another 70lbs bringing my total loss to 254lbs to date and still losing… My asthma is gone, my heart is ok now, I can walk with no issues, I actually run 80 minutes a few times a week.. I feel amazing!! This is the best lifestyle for me.. I will continue to follow for the foreseeable future.. Thank you Maria for sharing your knowledge and amazing recipes with us." Ashley
To get the results like Ashley, click HERE for easy to follow keto-adapted meals.
What new habits are you starting today?
Why not take the planning out and let me handle it? I'll even send you the grocery list and walk you through a "virtual" grocery store visit!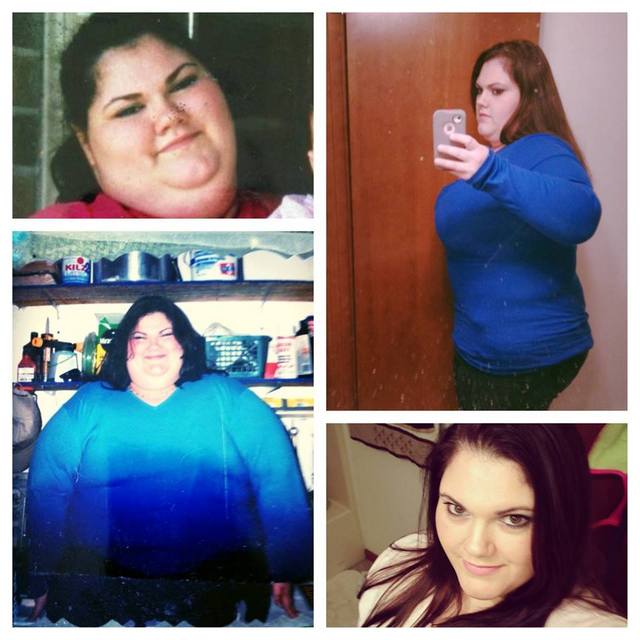 FUN FACEBOOK CONTEST
Every week until Valentine's Day, I will pick a winner of a photo contest. This week post your "Healthified" meals of the week.
To enter, all you have to do is post a photo of your meals from my blog or cookbooks on Maria Mind Body Health Fan-page and you could win!
If your photo is chosen as a winner, you win The Art of Healthy Eating Sweets cookbook!
Good luck! Contest starts now:)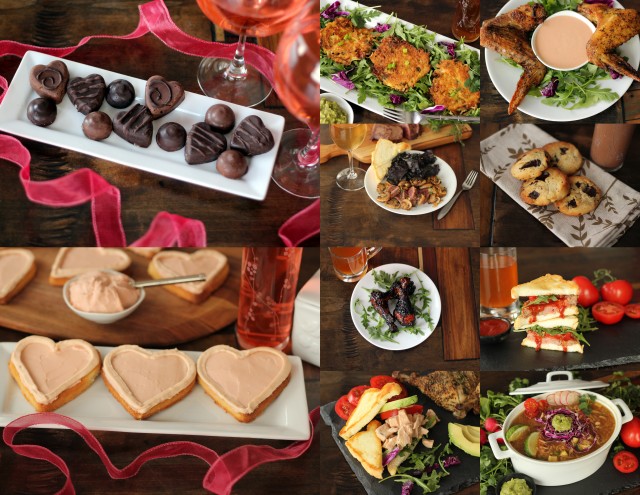 Low-sugar vs low-fat: Twin doctors experiment to see which diet works best
I have been getting constant questions about the experiment featured on ABC news and will be featured on the BBC. In this bogus "experiment,"35-year-old twins decided to "prove" which diet works best. There are many issues on why this experiment was not well-formulated, but I wanted to point out 2 reasons why the 'low carb' twin didn't have the greatest experience while going low carb.
1. First off, there is a difference between low carb and ketosis. The definition of low carb can be anything under the RDA's recommended 300 grams. Many studies that "prove" that low carb doesn't work is 100 grams of carbohydrates a day.
After years of healing with people with metabolic syndrome and diabetes, that isn't going to help anyone get off medication and get rid of inflammation.
Ketosis is very specific. It is extremely low carb, MODERATE protein and high in healthy fat.
The lean human body is 74% fat and 26% protein (broken down by calories). Fats are a structural part of every human cell and are the preferred fuel source of the mitochondria, the energy-burning units of each cell. A fetus naturally uses ketones before and immediately after birth.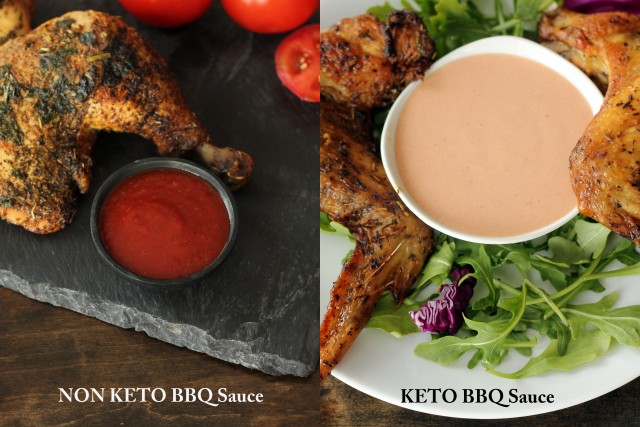 2. It was not a "well-formulated" low carb diet. In my book, Keto-Adapted, I always write a "well-formulated keto diet." I write that because many people jump into this diet without adjusting electrolytes and hydration and they end up with low energy, dizziness, and headaches.
When clients first adapt this lifestyle, one of the first side effects is a rapid improvement in insulin sensitivity.  Eating low carb starts to banish insulin resistance and causes insulin levels to fall quickly.  And as insulin falls, the kidneys begin to promptly release fluid.  One common complaint I get from clients when they first adopt this lifestyle is that they are up in the middle of the night urinating more than usual. I explain that this will go away eventually and it is good, but there is some bad news that comes along with it. The good news is that when you release that excess fluid, fat oxidation becomes easier. The bad news is as the extra water goes; it also removes essential sodium and electrolytes. (See below about potassium and water loss).
When sodium levels fall below a certain level, which can happen quite fast, there are some undesired side effects such as headaches, low energy, dizziness and cramping. When you first start your well-formulated low carb lifestyle and you notice if you stand up quickly and get dizzy or feel faint, you are dehydrated! Just drinking water isn't going to work like is would with a high carbohydrate diet. You need to add more sodium! You can add more salt to your food, drink bone broth or take sodium tablets. Salt is not the evil nutrient that your doctor warns you about. You've got to start thinking differently.  Just like understanding that eating more fat lowers your cholesterol, understanding that a well-formulated low carb diet requires more a lot more sodium.
POTASSIUM and Low Carb Diets
If you don't want to lose lean muscle, pay attention here! Since you lose a lot of sodium through the diuretic effect (loss of water retention) of a low-carb diet, you will eventually lose a lot of potassium as well. Keeping your potassium levels up helps to safeguard your lean muscle mass during weight loss. Also, just as with sodium, adequate potassium levels prevent cramping and fatigue. A deficiency in potassium causes low energy, heavy legs, salt cravings, and dizziness, and you may cry easily. Causes of low potassium would be dehydration from having diarrhea, sweating, and low-carb diets that are not well formulated.
Keeping your sodium as well as your magnesium intake up will help preserve your potassium levels. I often teach nutrition classes, and at the end of each class, I answer questions that participants ask. One question I had was, "How do you recommend getting potassium if you don't recommend eating bananas or potatoes (especially if someone has high blood pressure)?"
I think it is interesting that doctors often recommend bananas and potatoes to their patients when they have high blood pressure. Sure they are going to recommend those things: they taste great, and people love them. But in reality, those two foods are causing the problem, not fixing it! Aside from that, there are foods that are much higher in potassium than the insulin-increasing banana and potato.
Dried herbs have a lot more potassium without any of the sugar or starch. And in second place is the avocado!
My top choices for potassium are:
#1: Dried Herbs: Dried Chervil, Parsley, Basil, Dill, Tarragon, Ground Turmeric, Saffron, and Oregano!
#2: Avocados
#3: Paprika and Red Chili Powder
#4: Cocoa Powder and Chocolate Dark chocolate (ChocoPerfection dark chocolate!)
#5: Nuts: Almonds, Hazelnuts, Pine nuts, Coconuts and Walnuts.
#6: Seeds (Pumpkin, Squash, Sunflower)
#7: Fish (Pompano, Salmon, Halibut, Tuna)
This study, in my opinion, was not a well-formulated study!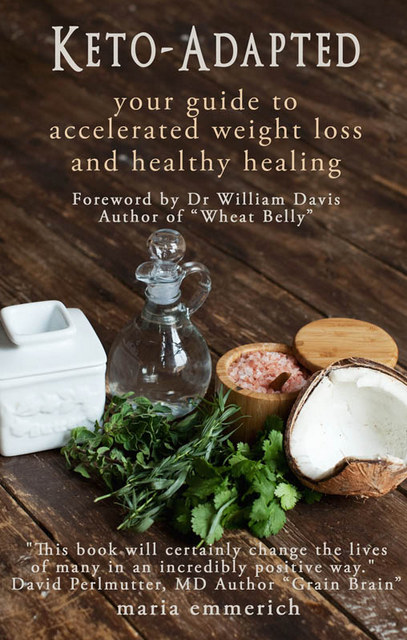 If you would like to read more on how to become keto-adapted with a "well-formulated" diet, check out my book Keto-Adapted.
Click HERE to get a limited edition of the Hard Cover.
Click HERE to get a soft cover.
Thank you all for your love and support!
 SKORDALIA
Years ago, Craig and I were at a Greek restaurant called Shish on Grand Avenue in St. Paul, MN. Craig had the kabobs with garlic dip. It was the most flavorful dip and the owner said it was just mashed garlic. I'm not sure if he was telling the truth or not because when I looked up "Greek Garlic Dip" what I discovered was that this dip was called Skordalia and is made with potatoes.
I often ponder how to re-create some of my favorite bites that I have experienced, I thought, this would be easy to re-create. Most of the flavor was a creamy roasted garlic profile. Instead of mashed potatoes, I thought that avocado would provide a creamy texture with lots of healthy fats and very little carbohydrates.
So try this recipe for a ton of potassium! Oh, and don't forget the salt!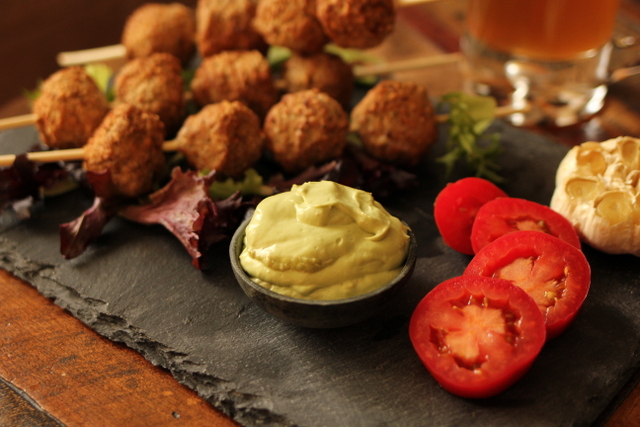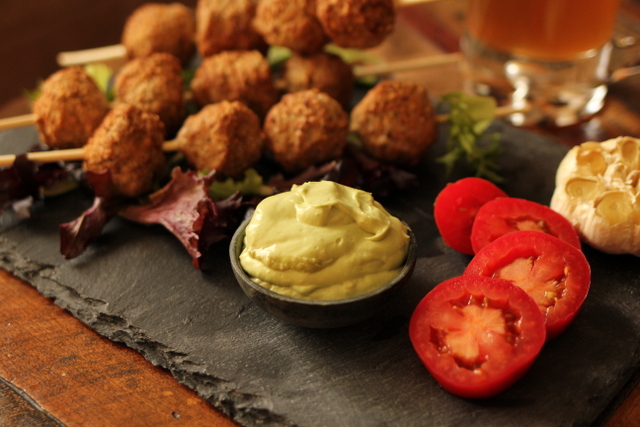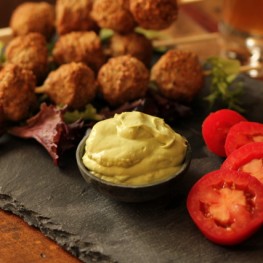 Skordalia (Greek "Potato" and Garlic Dip)
Ingredients
8

plump garlic cloves

optional: use roasted garlic for a sweeter and milder garlic profile

1/2

tsp

Redmond Real salt

2

large ripe avocados

3/4

cup

MCT oil

1/4

cup

fresh lemon juice

1

TBS

coconut vinegar

or apple cider vinegar

1/2

tsp

fresh ground pepper
Instructions
If using roasted garlic, preheat oven to 400 degrees F (200 degrees C). Arrange heads of garlic on a baking sheet. Sprinkle garlic with MCT oil. Bake for 40 minutes to 1 hour, when the garlic is soft and squeezable, it is ready. Remove, let cool, and serve.

Place the garlic (raw or roasted) and salt in blender and puree until smooth. Add avocados and puree. Alternating oil with lemon juice and vinegar, gradually add to garlic mixture, pureeing in between. Using a fork, add pepper, mixing briskly until very smooth.

Spoon into a dish and serve with kabobs or sliced peppers.

To store extras, covered and store in refrigerator. It will keep for about 1 week. Bring to room temperature several hours before serving.
Notes
NUTRITIONAL COMPARISON (per serving)
Traditional Skordalia = 170 calories, 10g fat, 0.8g protein, 12g carbs, 1g fiber
"Healthified" Skordalia = 166 calories, 17.4g fat, 0.8g protein, 3.5g carbs, 2.3g fiber
(92% fat, 1% protein, 7% carbs)