SHAMROCK SHAKE
I once adored going to McDonald's for a Shamrock Shake. But when Craig lost his job, I started cooking our favorite restaurant meals at home! Not only was it a great way to save money, but we both lost a lot of weight eating healthier versions at home!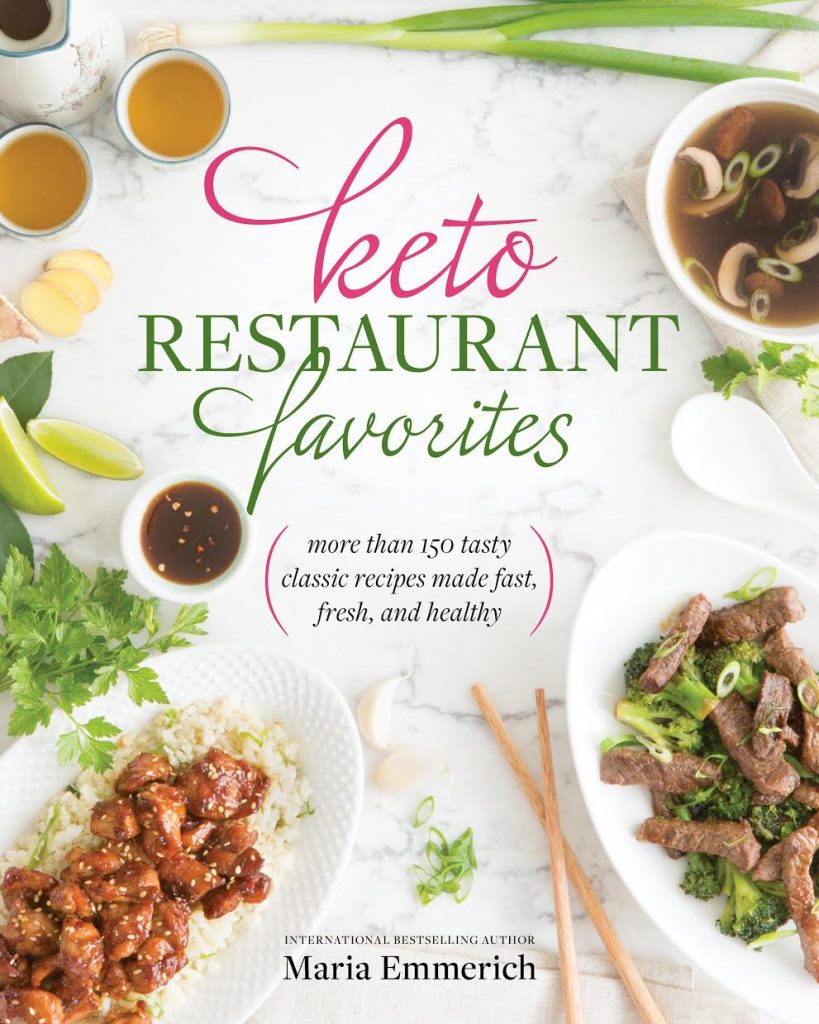 Check out our favorite restaurant recipes made keto in my best-selling cookbook Keto Restaurant Favorites! Click HERE to find it on SALE!  
HOMEMADE SHAMROCK SHAKE
One fun family project to do is to grow a small herb garden in the house. Most people think you must eat fruits and veggies to get all your nutrients in for the day, but a hidden food that has A TON of nutrients are herbs! Spices are also a product that should be bought organic since you eat the leaves that are sprayed with chemicals. One way to save money is to keep one of these cute plants in the kitchen!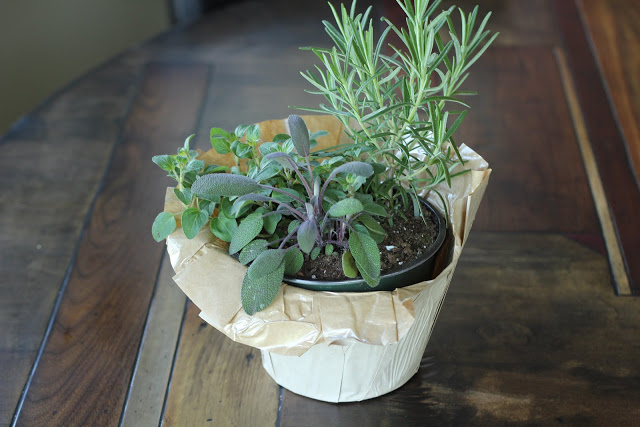 The chemical compound menthol comes from the oil found in mint. Menthol has many healing properties for our body:
1. STOMACH PAIN: Relieves symptoms of indigestion, heartburn and irritable bowel syndrome by relaxing the muscles in and around the intestine.
2. CANCER: It is an antioxidant that kills free radicals, therefore protects the body against the formation of cancerous cells.
3. ASTHMA: Eases and unblock the breathing and respiratory passages and airways.
3. CANDIDA: Kills many different types of bacteria and fungus.
4. ANXIETY: Act as a mild sedative and has calming properties.
5. COLD/FLU/COUGH/SINUS PRESSURE: Relieves the symptoms of colds and flu. It can relieve congestion, head colds and headaches.
6. ALLERGIES: Mint can help with nasal allergies by relaxing vessels.
7. PAIN (MUSCLES and BURNS): Provides a cooling sensation to the skin and can help to treat minor burns, itching and skin irritations. It is often the smell added to topical pain relievers because it relieves minor pains such as muscle cramps and sprains.
8. SKIN and ACNE: is an awesome skin cleanser and a healthy way to combat acne. Click HERE to find the natural cleansing pads with mint oils.
9. ORAL HEALTH: Kills bad breath.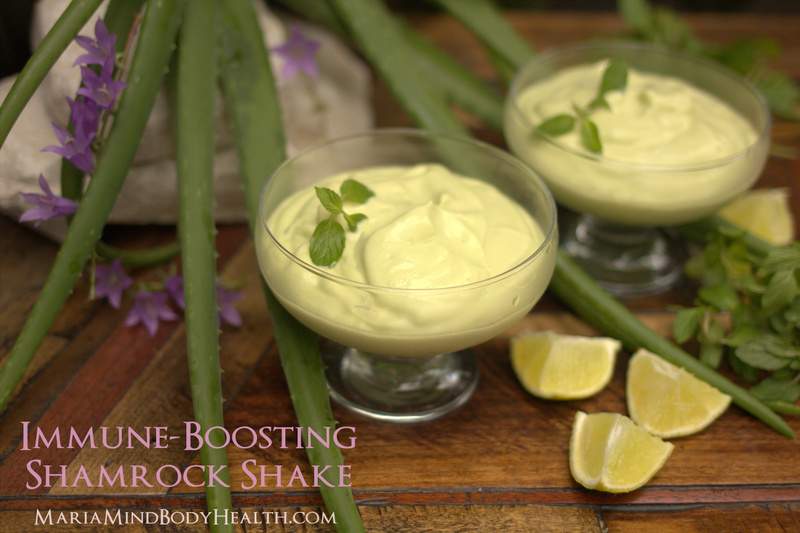 NOTE: This can be dairy free by using Jay Robb egg white protein and KITE HILL dairy free cream cheese OR coconut cream.
FOR NUTRITIONAL BENEFIT add  a few tablespoons Unflavored Collagen! Click HERE to order the collagen I love that has 0 carbs! Use coupon code: MARIAMINDBODY for 5% off
"HEALTHIFIED" SHAMROCK SHAKE
1/2 cup avocado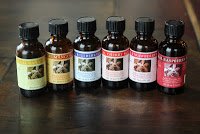 3/4 cup unsweetened almond milk (or full fat coconut milk)
1/4 cup Jay Robb vanilla protein powder (egg white protein preferred)
2 TBS cream cheese OR KITE HILL dairy free cream cheese, softened
1 cup crushed ice
4 TBS erythritol (or Swerve)
1 tsp stevia glycerite (optional)
1/4 tsp mint extract or about 1 tablespoon fresh mint leaves
1/2 tsp Celtic Sea Salt (for minerals)
OPTION: use a different extract to switch up flavors! We loved Mango! 
OPTIONAL HEALTHY ADDITIONS:
1 TBS aloe vera (to heal the gut)
1 TBS l-glutamine powder (safe for all ages, it is found in baby formula)
1 TBS grass-fed collagen
Place all ingredients in a blender (I use this BlendTec which is on sale now for $100 off!). Puree until smooth. Pour into 2 glasses. Makes 2 servings.
NUTRITIONAL COMPARISON (per 16 ounce serving)
McDonald's Shake = 680 calories, 20g fat, 14g protein, 111g carbs, 0 fiber
"Healthified" Shake (coconut milk) = 355 calories, 31g fat, 15 g protein, 8g carbs, 4.4g fiber (79% fat, 16% protein, 9% carbs)
"Healthified" Shake (almond milk) = 146 calories, 10g fat, 12g protein, 4.9 carbs, 2.8g fiber (61% fat, 32% protein, 13% carbs)
VARIATION: Use Strawberry Jay Robb protein powder, omit the mint and add strawberry extract. For the pink color, I added a tsp of natural food coloring. Click HERE to find. 
HELPFUL TIP: Adding citric acid (like lime juice) helps mask bitter flavors in foods.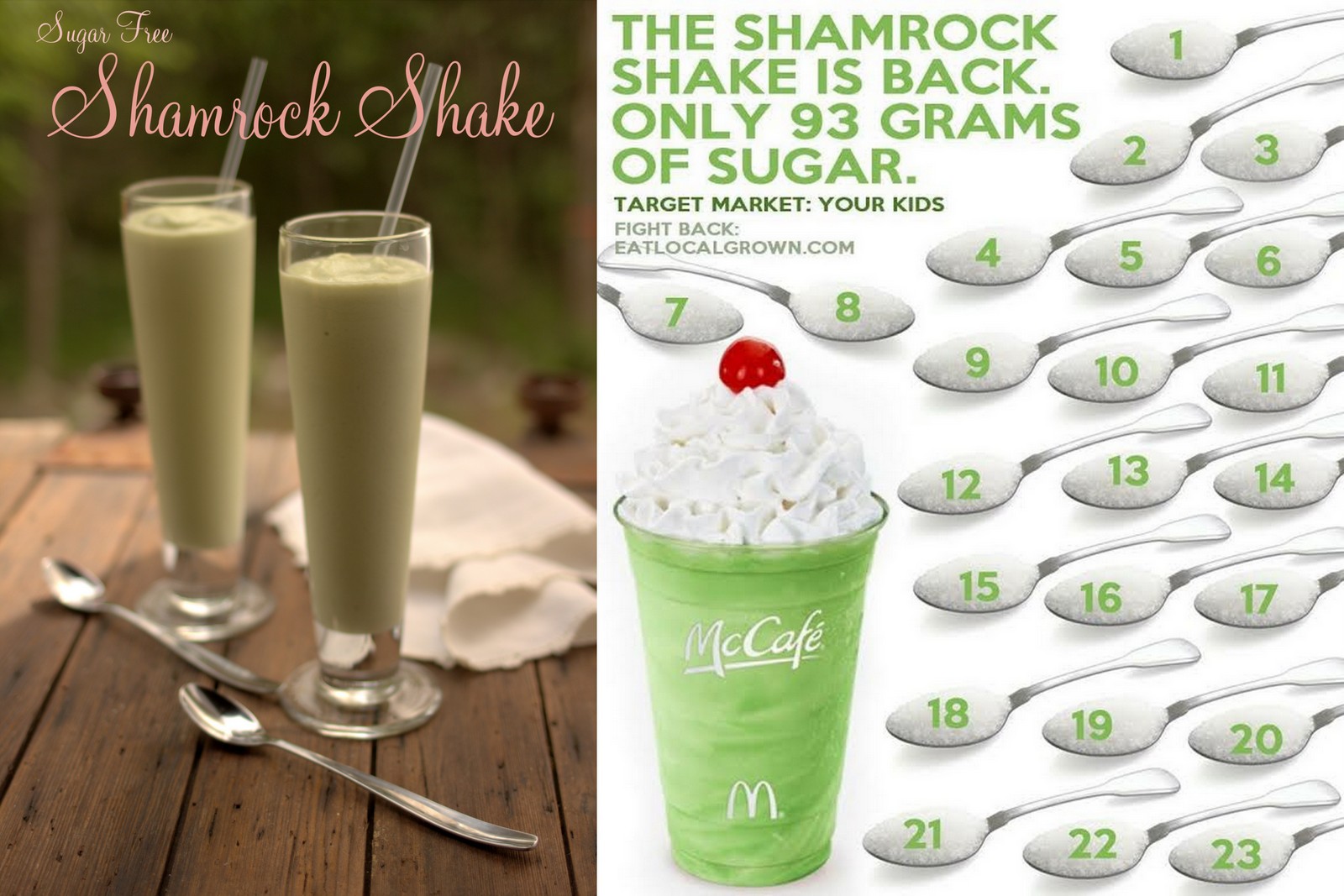 For Micah's 3rd birthday party, I made Push Pops for everyone to enjoy!
Click HERE to find the molds on sale!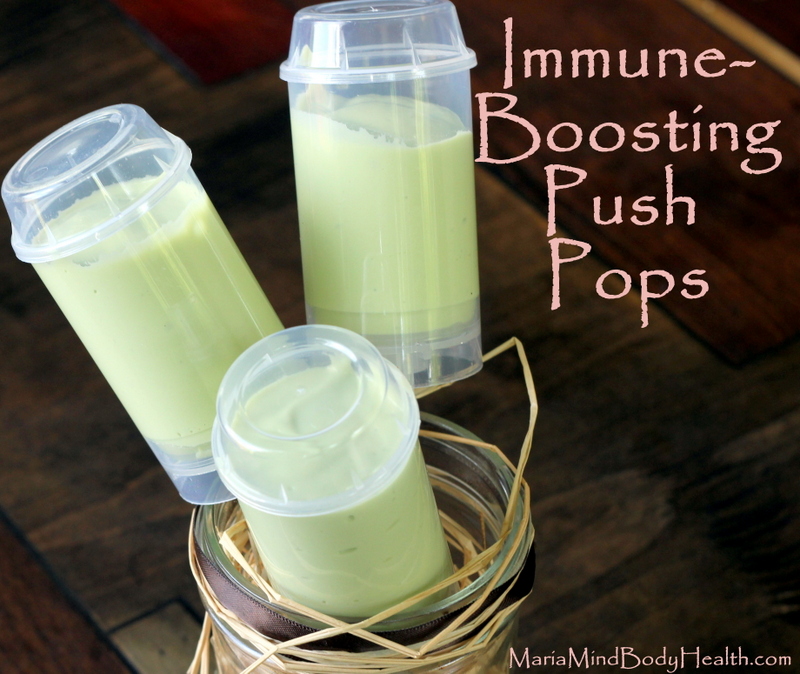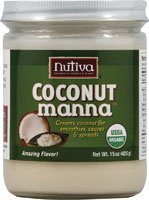 I get a lot of questions on what to replace for cream cheese. Coconut cream is an amazing product that is smooth and tastes great! If you have a dairy sensitivity or allergy, you can still enjoy this shake. Coconut cream also tastes great spread on "healthified" bagels! I have seen it in grocery stores, but it was very expensive. One trick I do is I buy a lot of things online. This way I save money and TIME! It comes right to my door and I don't have to drag my boys to stores, looking for the best deals…we would rather play outside! Click HERE to find coconut cream for a great price. 
Testimonies of the Day
HAQ Client Testimonial: "Hi Maria 🙂  I have to tell you that after about a week on some of the supplements, I feel like a totally new person. I can't thank you enough! I have only been taking a subset of the supplements, but I already feel so much better.  I have been off gluten (and high fat/low carb) for a long while, so I assume that gluten is not the main reason behind the anxiety. I do believe what you recommend helped significantly – in my mood, and just overall calmness. And I do believe that my sleep has finally gotten a little better. I'm really optimistic! Jenny
30 Day Accelerated Client: "Good morning, I just wanted to share with you, today is day 13 of your advanced healing plan.  Yesterday and today I have woken up feeling like a new person.  I am only 34 but have felt much older for the past few years (and now that I feel this good think it has been most of my life).  My GI issues that have gone on for 2.5 years are slightly improved but the main changes surround my attitude, energy, and skin.  The past 2 mornings I have woken up in such a positive mood I have been excited to exercise and to have a good day.  I have had so much energy I almost feel like Tigger!  Almost, ha ha!  
My skin has also clearing up, which is something I have battled since my teen years.  I have lost about 7 pounds but the most exciting part is how I feel.  When I woke up yesterday I felt astonished at how miserable I have felt for many years.  I have always been someone who needed 12 hours of sleep but when I started having kids 8 years ago, that really took a toll on me to the point that after reading your information, I am pretty sure I have burnt my adrenal system out and compounded the issues with poor food choices that enhanced inflammation.  
I suffered weight gain and depression along with anxiety.  I would just feel unhappy and spent more energy than I had to get through the day.  It is such a cycle and for the first time in my life I feel like I have some control over it.  I no longer feel trapped in my dysfunctional body!!  Thank you!  I want to sing your praises.  You have answered my few emails with straightforward and caring replies.  You have a personal touch which sets you apart.  I have already sent my integrative doctor a message because I know he will want to know more about your plans.  Have a great weekend, I know I will!" – Llisa
PHOTO TESTIMONY: "My flexibility may have improved through yoga BUT I would never have felt healthy enough to try yoga, or lost weight, or felt happy in my own body if it weren't for Maria. It's through her explanation of not just what a ketogenic diet is, but how to become keto-adapted that turned my life around. That and her INCREDIBLE recipes that not only do I love, but my whole family loves! And there is little in this world that is more rewarding, than knowing you are feeding your family something wonderful. Thank you again Maria, to you and your family, from me and mine!"
If you want to get started on a path to health and healing, click HERE. You will not regret it!