Testimony of the Day   "Hi Maria!! I need to tell you Thank You! I wanted to let you know 2013 has been the best year of my life. I am so happy I found your blog, and signed up for a consult. I'm down over 60 pounds, and off all but 1 prescription medication!!! I was taking over 600 pills a month, prescription and non-prescription. I had headaches everyday, had no energy, severe acid reflux and had severe IBS. For the first time in my life I feel amazing!!! My body is changing, and it feels great. I used to be a carb loader, now I have turned my body into a fat burner thanks to you!! You have given me back my health, which I am forever grateful!!!! -Tanya
Click here to get your 30 day meal plans and start your transformation!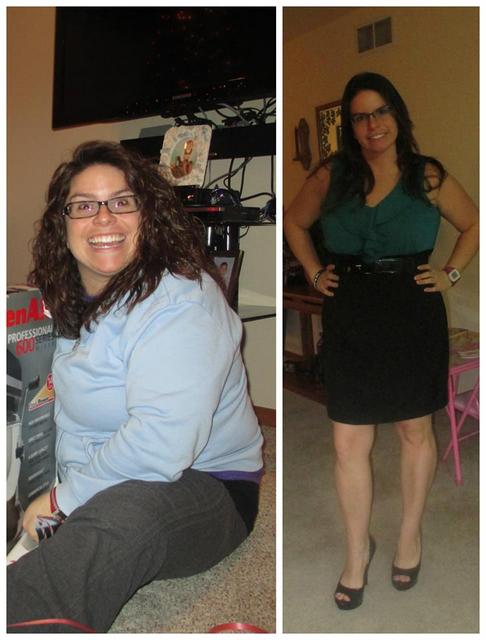 HYPOTHYROIDISM
Did you know that in 90% of cases, hypothyroidism is an autoimmune disease? Did you know that autoimmune thyroid disease and is linked to a gluten intolerance? Hashimoto's and Graves' are most likely caused by a gluten intolerance.What happens is that the molecular structure of gliadin (the protein in gluten) resembles the thyroid gland. If you don't have a healthy intestinal lining, you can create holes; enter Leaky Gut. When this happens food leaks into the bloodstream and since your blood doesn't know what the substances are, it puts your immune system into overdrive to kill the foreign substance (this is why I have my clients get a thyroid 'antibody' test; it helps determine if there is a food allergy). So if you are eating skim milk and cereal for breakfast, you will most likely have a dairy and wheat allergy.These antibodies produced to attack the gliadin in the blood, also attack the thyroid. If you continue to eat gluten, your immune system will continue to attack your thyroid. Some clients mistakenly think they can eat small amounts of bread or gluten on the weekend or at a party, but no.
The immune response to gluten can last up to 6 months every time you consume it.  This is not a 80-20 type issue, you must remove gluten 100% to stop this from occurring.
In order to stop the destruction of the thyroid, you have to be 100% gluten-free. Gluten, even "whole grains," contain phytates that damage our intestinal lining and inhibit nutrient absorption.Many people make the mistake of running to their doctor for an allergy blood-test to find out if a food allergy is the root of their problems. The main issue with this is that blood tests are about 90 percent INACCURATE! Crazy but true.
If I notice a food sensitivity with a client, our success comes by an elimination diet along with nutrition therapy of enhancing vitamins, minerals and amino acids. It is also helpful to consult a doctor, but don't wait for a blood test to tell you what will make you feel your best; start now instead. If anything, I recommend a stool test. 1 in 3 Americans are gluten intolerant. In some clients with autoimmune disease, their immune system is so worn out they can no longer produce many antibodies. This is why everyone should kick the gluten regardless of antibody test results.


To find charts on what foods balance all your hormones (thyroid, leptin, ghrelin, estrogen, testosterone and more) check out my book: Secrets to a Healthy Metabolism.
Thank you for your love and support!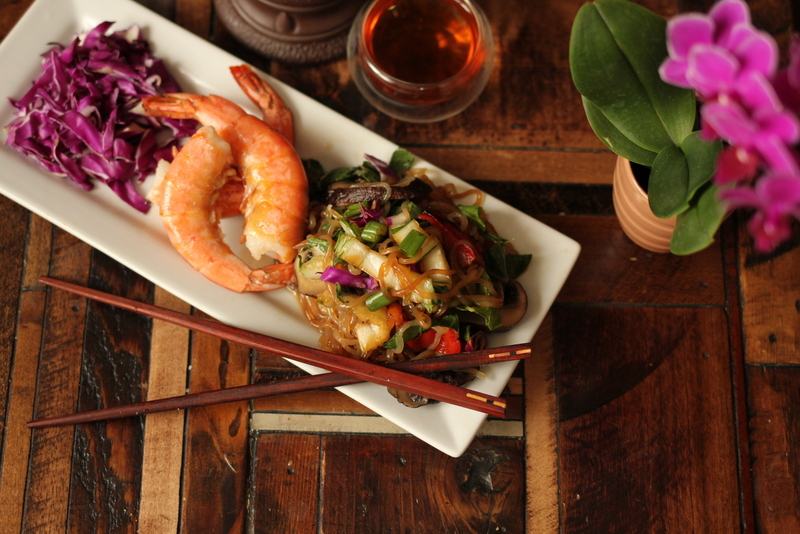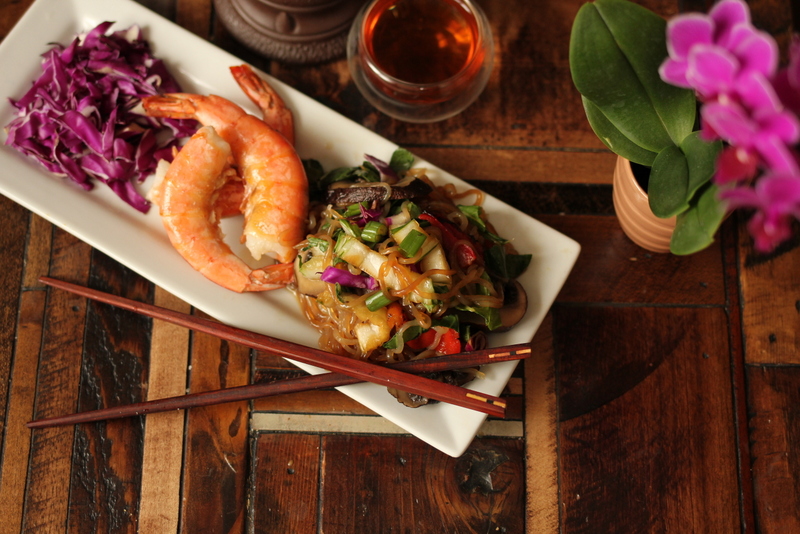 CRAVING PASTA???
Have you tried Miracle Noodles. They are mostly composed of a dietary fiber called glucomannan and contain very few calories and carbohydrates (sometimes even zero). They do not have much flavor by themselves, but absorb flavors well from other ingredients you can combine them with. Shirataki noodles are made from Konjac flour, which comes from the roots of the yam-like Konjac plant grown in Japan and China.
Sesame Noodles with Chili Oil and Scallions
Ingredients
4

scallions

whites and greens separated, thinly sliced

1/2

cup

coconut oil or macadamia nut oil

1

TBS

crushed red pepper flakes

2

tsp

sesame seeds

2

tsp

Sichuan pepper

coarsely chopped (see below)

4

cups

zucchini "pasta" OR 2 packages Miracle Noodles

1/4

tsp

Redmond Real salt

1/4

cup

tahini

sesame seed paste

1/4

cup

unseasoned rice vinegar

3

TBS

organic Tamari sauce

or coconut aminos

2

tsp

toasted sesame oil

2

tsp

Natural Sweetener

or a drop of stevia glycerite
Instructions
In a small saucepan over low heat, sautee the scallion whites, oil, red pepper flakes, sesame seeds, and pepper. Cook until scallions are golden brown, about 12–15 minutes; let chili oil cool in saucepan.

Meanwhile, cut the zucchini into "pasta." My suggestion is to only serve the sauce on the noodles you will eat that night. The leftover noodles and sauce get a little soggy, so reserve both separate. To find the awesome noodle maker click HERE. (If using Miracle Noodles, rinse and drain the Miracle noodles well).

Whisk tahini, vinegar, Tamari sauce, sesame oil, sugar, and 2–3 tablespoons chili oil (depending on desired heat) in a large bowl; season with salt. Add noodles and toss to coat. Top with scallion greens and drizzle with more chili oil.
Notes
SPECIFIC INGREDIENT: Sichuan pepper is available at some specialty foods stores and Asian markets. If you can't find it, add an extra teaspoon each of red pepper and tahini.
NUTRITIONAL COMPARISON (per serving)
Traditional Pasta = 610 calories, 31g fat, 14g protein, 68g carbs, 2g fiber (66 effective carbs)
"Healthified" Pasta = 363 calories, 31g fat, 4g protein, 5.7g carbs, 2.3g fiber (3.4 effective carbs)
NUTRITIONAL COMPARISON (per cup):
White Pasta - 246 calories, 43 carbs, 0 fiber (43 effective carbs)
Zucchini "noodles" = 20 calories, 4 carbs, 2 fiber (2 effective carbs)
My sugg
estion is to only serve the sauce on the noodles you will eat that night. Leftover zucchini noodles and sauce get a little soggy, so reserve both separate.  I recently found a NEW Zucchini cutter that is easier to use! Click HERE to find it:) If you are looking for the green noodles in the photo click HERE.   This recipe was inspired by Bon Appetit.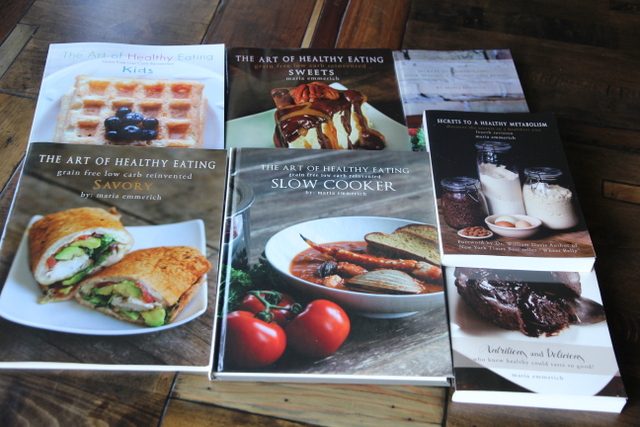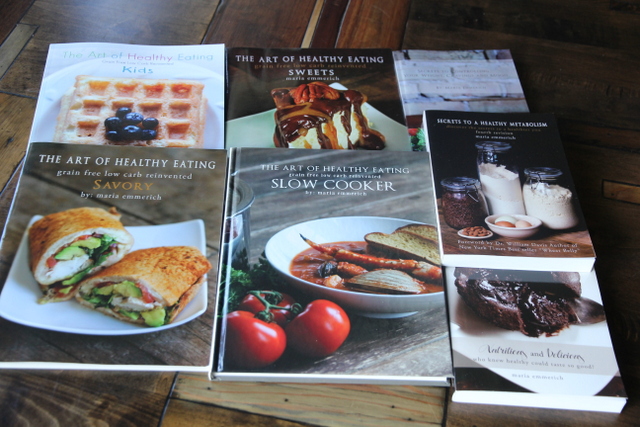 If you would like to help out a small family, rather than large business, I am happy to announce that you can now get my books as a high quality ebook that works on any platform. This is an ebook format that works on any computer or mobile device. It is a beautiful pdf that has all the full color pages and layouts as the printed books with click-able table of contents and searching capabilities. This is extremely useful when trying to find a recipe. These books are much higher quality than the ebook platforms (kindle, apple). Plus, most of the profits don't go to Amazon or apple!
Click HERE or select "My Books" above to get your copy now!
Thank you for your love and support!