Testimony of the Day
"When I began my journey with you I was size 3X. I had terrible mood swings and depression. I was diagnosed with autoimmune diseases such as fibromyalgia, idiopathic thrombocytic purpura (I.T.P.), osteoarthritis, and asthma. I had fatty liver disease, high blood pressure, eczema, rosacea, skin tags, and migraines.
I am now an extra-large, I have no depression or mood swings. Though there is no test to prove it, I feel I no longer have fibromyalgia. I no longer use inhalers for asthma and I feel that has disappeared too. The damage from osteoarthritis, unfortunately, cannot be reversed. My low blood platelets from the I. T. P. use to average a count of 30, 000, and now sit between 70 and 80, 000. My iron count averaged around 2 or 3 and I use to get infusions every 6 months. I now average a count of 10 and haven't had an infusion in over 18 months.
A recent ultrasound shows my liver is now normal. My blood pressure is stable. Skin tags are gone, eczema flare-ups are rare and my rosacea is better. Migraine headaches are a thing of my past. I haven't had a cold in over two years. I have removed 90% of prescription medications from my medicine cabinet. Nobody can convince me that this is a coincidence. I believe 100% there are health benefits to this way of eating." -Terri
If you too want to start healing your body, click HERE for a consult. With the right diet and supplement plan, you can feel like a new person!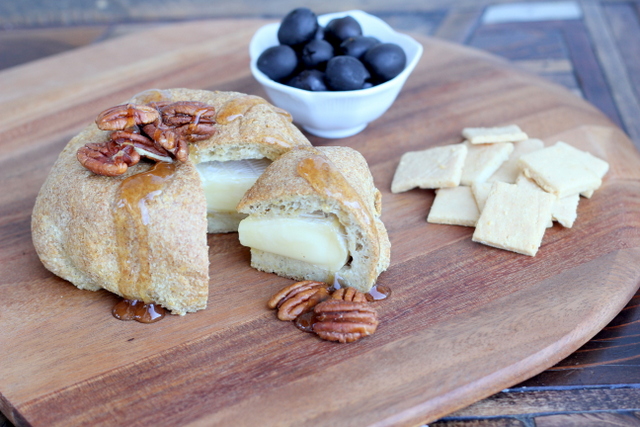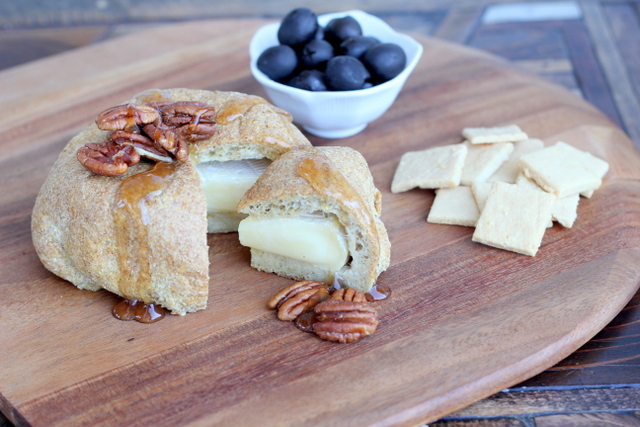 Serve with my grain-free wrapped Brie. Recipe found in The Art of Healthy Eating Savory. Thank you so much for your support!
1/4 cup veggie/chicken broth
3 thyme sprigs, plus 1 tsp leaves
3 TBS coconut oil or butter
1 head cauliflower (about 6 cups)
5 ounce Brie, rind discarded, cut into small pieces
1/3 cup sliced almonds, toasted
"RICE": Place the cauliflower heads into a food processor (click HERE to find the one I use), pulse until small pieces of 'rice.'
Heat butter or oil in a 4-quart heavy saucepan over medium-high heat until foam subsides, then sauté cauliflower with 1/4 teaspoon salt until crisp-tender and golden brown, about 6 minutes. Add thyme leaves and sauté 1 minute. Add broth and briskly simmer, stirring, until broth has been absorbed. Stir in Brie, and salt and pepper to taste. Serve topped with almonds. Makes 6 – 1 cup servings.
NUTRITIONAL COMPARISON (per cup):
White Rice = 242 calories, 53 carbs, 0 fiber
Brown Rice =218 calories, 46 carbs, 4 fiber
Cauliflower "Rice" = 28 calories, 3 carbs, 1 fiber