Protein Sparing Tortillas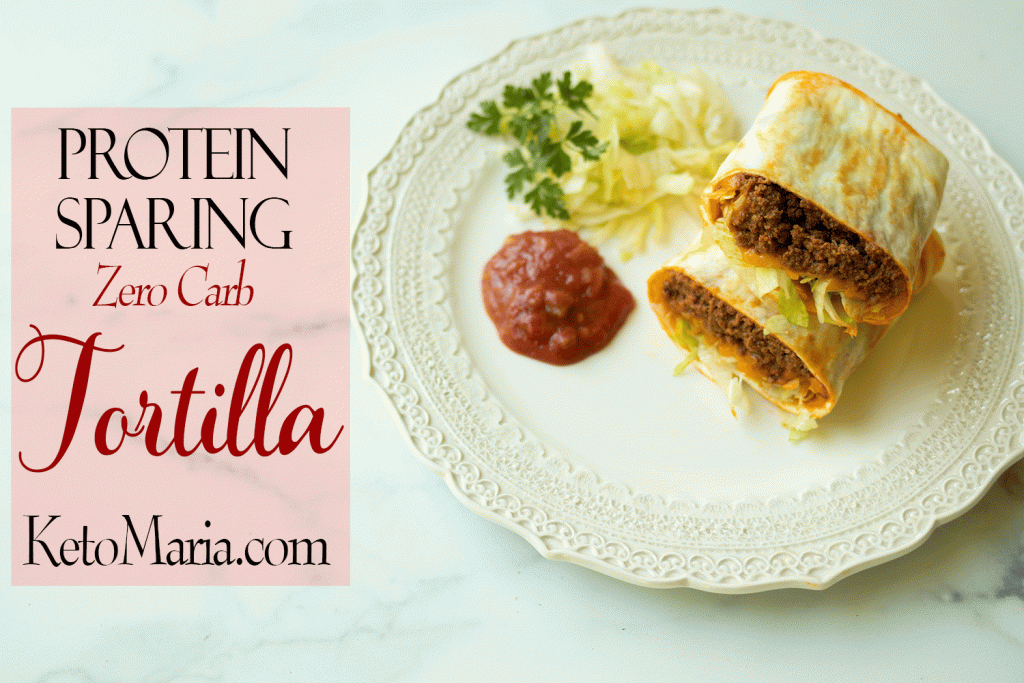 Anyone else addicted to my protein sparing bread? I eat it daily! If you are addicted like I am, you are going to LOVE these protein sparing tortillas!
Even my children love my protein sparing tortillas and we love to fill them with my leftover taco meat for an easy lunch!
To make my protein sparing tortillas, I made them in my mini food processor which I love! If you do not have a mini food processor, you can use a hand mixer. Click HERE to find my mini food processor.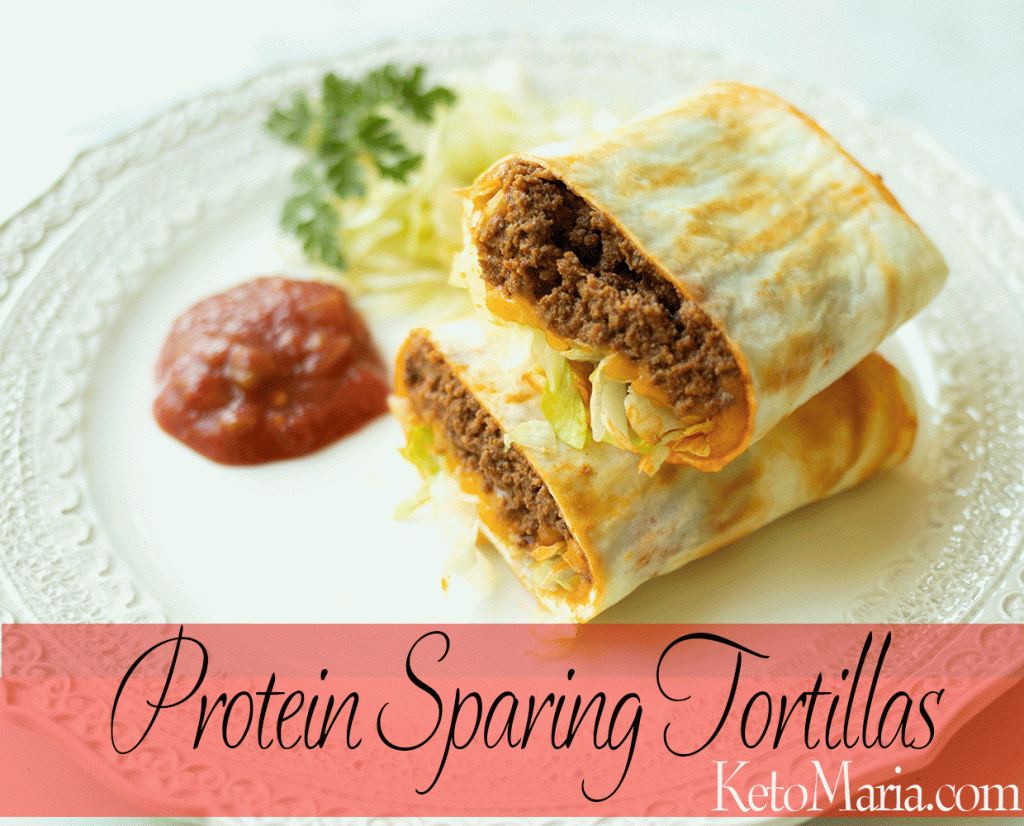 I've been making versions of my protein sparing tortillas and protein sparing bread for 15 years so I have A LOT of food hacks when making it that I want to share with you! ️
To make my protein sparing bread and protein sparing tortillas, I suggest to use real egg whites. Save the yolks to make my DELICIOUS keto ice cream! I also use boxed 100% egg whites and add those to the leftover yolks to make a yummy egg bake or scrambled eggs!
I also use the yolks to make mayo for protein bread tortilla wrap sandwiches, as well as hollandaise for eggs Benedict on protein sparing bread!
If you make these delicious protein sparing tortillas, make sure to tag me in your photos on Facebook and Instagram! They warm my heart!
Click HERE to learn more about Protein Sparing Modified Fasting.
Protein Sparing Tortilla
Instructions
Preheat oven to 325 degrees F. Line baking sheets with parchment paper. Spray the parchment with avocado oil spray.

Place the egg whites, gelatin, cream of tartar, salt and allulose in the mini food processor or a medium bowl.

Turn the food processor on high (or hand mixer on high) and whip the whites until double in size and there are SOFT peaks. Add the egg white powder and blend until just combined. (NOTE: If you want a thinner wrap like EggLife wraps, just mix until combined then pour onto a pan and fry until cooked)

Use a spatula to spread the mix out on the prepared baking sheets as thin as you can, about 1/8 inch thick.

Place into the oven to bake for 6-8 minutes or until cooked though.

Remove from the oven and allow to cool completely. Once cool, gently peel the paper off.

Use to filled with taco meat, seasoned chicken breast, shredded lettuce or whatever fixings you prefer!

Wrap them up in foil for an easy meal on the go!

OPTION: To have an egglife wrap consistency, just mix until well combined and fry like a crepe! This makes a thinner sturdier wrap like an egglife wrap. 🙂
Nutrition
Calories:
56
|
Fat:
0.1
g
|
Protein:
12
g
|
Carbohydrates:
1
g
|
Fiber:
0
g
|
P:E Ratio:
10.9
TESTIMONY OF THE DAY
"Just before Christmas in 2016, I had my first grand mal seizure and was diagnosed with epilepsy.  I weighed in at the hospital at 382 pounds. I had a fractured shoulder and was told by the hospital physician that if I were to have another seizure and break my leg that crutches were not an option. I would be bed ridden.  
I was 31.
I knew I had to get a handle on my health and begin researching "best diets for neurological health".  The ketogenic diet came up repeatedly.
I began following this new way of living with very little guidance purely for the neurological benefits. Many other benefits were almost immediate. My multiple migraines every month were gone; my body and joints stopped hurting from all of the processed food and sugar I was consuming.  I slept better than I ever had. But even more than that, my weight was dropping. Steadily. 
However, within 6-8 months, I began stalling and struggling.  The weight loss wasn't budging and I was following the guidance of strangers through blogs and Facebook groups to try and figure out why.
On my birthday, I received a cookbook by Maria Emmerich, and decided to start researching Maria's way of following keto.  
Everything changed.  
Maria understood the connection between food and nutrition for the body.  She was passionate about helping others achieve not just a healthy weight but optimal overall health. For the first time, I felt empowered that I had the knowledge to continue on this way of eating for the rest of my life. 
I went from 406 pounds (at my highest) to 156 pounds.  I am transformed and healthy, and attribute a tremendous amount of my success to following Maria's guidance.  
Maria, thank you from the bottom of my heart for pouring your knowledge and wisdom into others.  You helped change and save my life, and I am so thankful." Jessica
Most people I consult are doing keto totally wrong. Get fast results with the my NEW Keto Packages!