Protein Sparing Sliders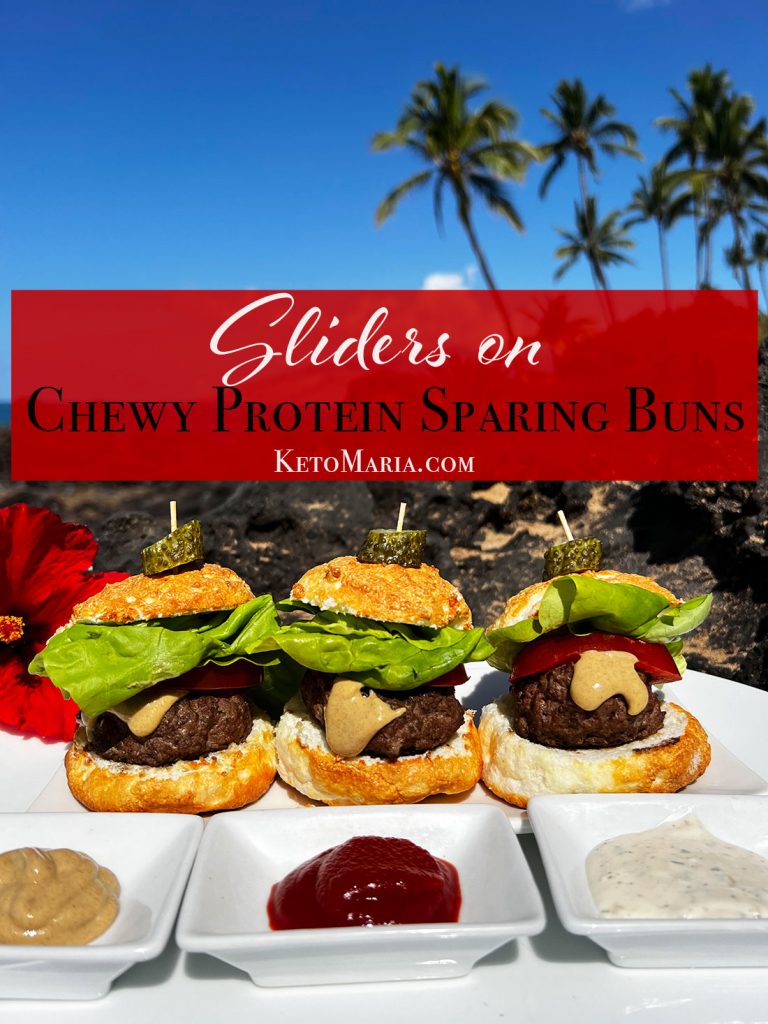 When I open my keto restaurant, I will definitely have my protein sparing sliders on the menu! I just need investors to help me launch the restaurant! Or I'm thinking a chain of restaurants around the US! Where should I open my keto restaurants?
Kai agrees! A keto restaurant with protein sparing sliders! He loves my recipe!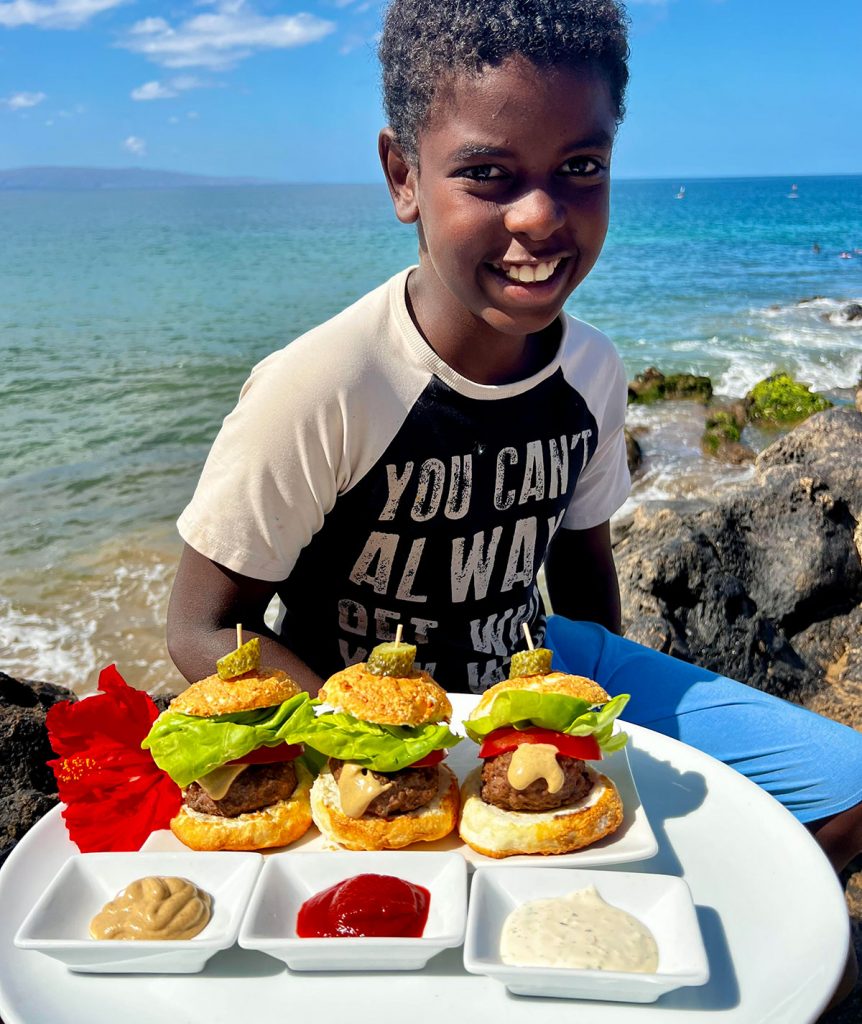 To make my delicious Sliders on Chewy Protein Sparing Buns, I used Primal Kitchen ketchup, ranch and Dijon mustard!
My son Kai could drink Primal Kitchen's ketchup! He loves it on his protein sparing sliders!
If you want to get your family to cut out the sugar, I highly suggest trying Primal Kitchen's ketchup when you serve my Sliders!
Another thing I love about Primal Kitchen sauces is that they do not use harmful oils in any of their products! I love Ranch dressing on my Slider, but sadly most ranch dressings are made with harmful oils. I love that I can trust Primal Kitchen to never use soybean or vegetable oils!
I feel good opening a jar of Primal Kitchen knowing that I am feeding my family nourishing food that fuels them well!
CLICK HERE and use code MARIA10 for 20% off all Primal Kitchen products! 
Protein Sparing Sliders
Ingredients
SLIDERS:
FOR SERVING:
Lettuce

Tomato

Dill Pickles

Primal Kitchen Ketchup

Primal Kitchen Ranch

Primal Kitchen Dijon Mustard
Instructions
Preheat the oven to 325 degrees F. Place a piece of parchment on a baking sheet and spray with Primal Kitchen Avocado oil spray and set aside.

Separate the eggs (save the yolks for another recipe like my keto ice cream, hollandaise, mayo or lemon curd), and place the whites into a large bowl or stand mixer. Add the allulose, gelatin, salt and cream of tartar if using and whip the whites for a few minutes until VERY stiff.

Turn the mixer to low and gently mix the egg white protein powder into the whites. Do not over mix or the buns will end up like styrofoam.

Use a 4-inch ice cream scoop like THIS one, to scoop out 6 buns and place on the prepared baking sheet.

Bake for 15 minutes or until cook through and golden brown.

Allow to cool completely before removing from the pans.

Store leftover buns in the fridge for up to 4 days or in the freezer for up to a month.

To make the Protein Sparing Sliders, heat a skillet or grill to high heat. Form 6 patties that are 2 1/2 inches wide by 3/4 inches thick. Season the outside of the burgers well with salt. Place on the skillet or grill and cook for 2 to 3 minutes per side, flip and cook another 2 to 3 minutes or until cooked to your liking. Remove from heat and place onto sliced buns.

Top burgers with lettuce leaves, a slice of tomato and serve with Primal Kitchen Ketchup, Ranch and Dijon mustard.

Best served fresh.
Nutrition
Calories:
201
|
Fat:
7
g
|
Protein:
31
g
|
Carbohydrates:
2
g
|
Fiber:
1
g
|
P:E Ratio:
3.9
TESTIMONY OF THE DAY
"Hi Maria,
I never thought I could get down half my bi-polar meds!
I follow your diet and I take all the supplements your recommended and it WORKS.
Now during the day no more meds…
Down 1200mg of seroquel( quetiapine) to 800mg
Linzess290mg gone
Clonazepam down from 5 mg to 4 mg
I was on Miralax twice a day for YEARS and because of you, I am completely off!
Metformin 500 mg 3 times a day( was taking for quetiapine) totally GONE!
Each week we go down seroquel 100mg
The week after down 0.5mg clonazepam
Goal: zéro or 200mg seroquel once a day for bi-Polarization type 2.
Your BluBox glasses REALLY work! I am falling asleep almost right away in bed! WOW. I was not a believer on that one but I am a convert.
So thank you and Craig again for the support!
Grateful "
Most people I consult are doing keto totally wrong. Get fast results with the my Mind-blowing Keto School!