Protein Sparing Pizza Crust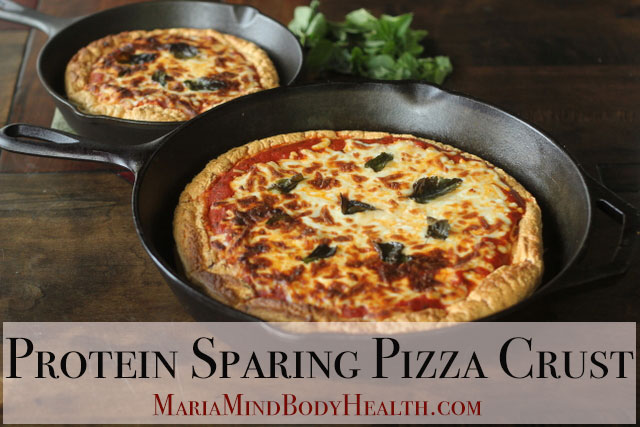 Over 10 years ago I wrote a recipe for Deep Dish Keto Pizza Crust that is almost like this Protein Sparing Pizza Crust but I thought I should tell you my new protein sparing recipe it since so many of you are loving how you feel doing my Protein Sparing Modified Fasting protocol!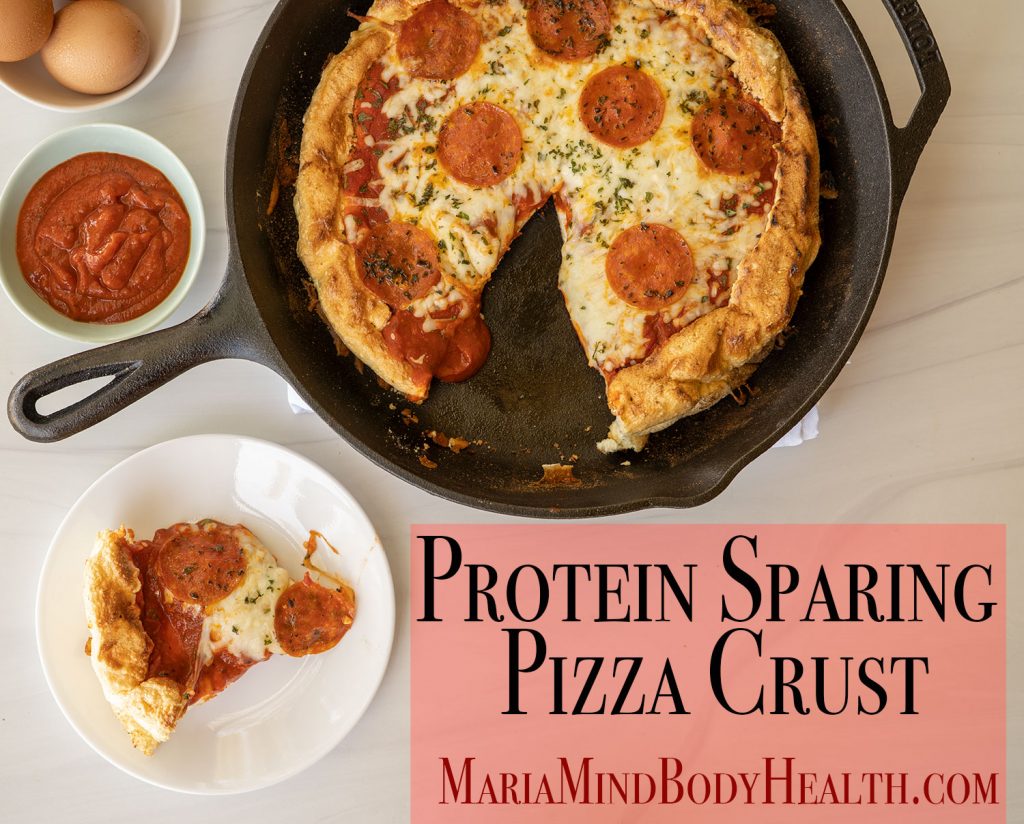 This Protein Sparing Pizza Crust is my favorite way to eat keto pizza! I feel the best after eating it.
Other keto pizza crusts often make me feel too full and weighed down; but not this Protein Sparing Pizza Crust!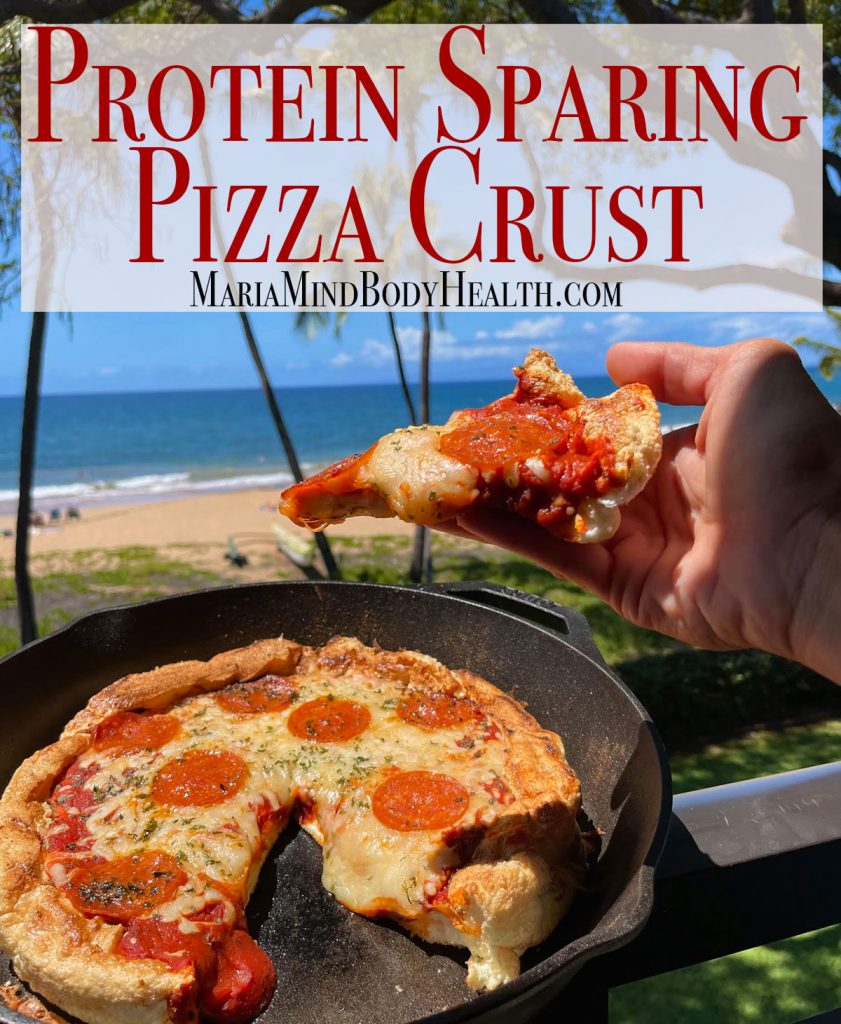 If you like this Protein Sparing Pizza Crust, you can find many more protein sparing recipes in The Art of Fat Loss!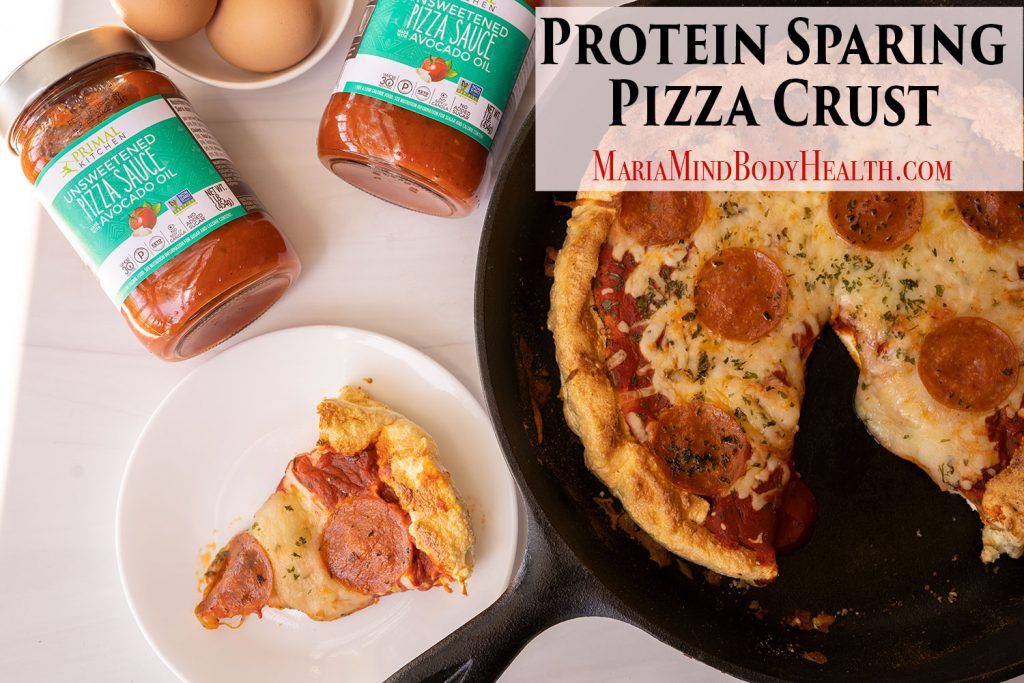 To make this AMAZING Protein Sparing Pizza, I used Primal Kitchen sugar free pizza sauce! 
Primal Kitchen pizza sauce is the BEST pizza sauce I have ever tried! If you want to get your children to cut out the sugar, I highly suggest trying Primal Kitchen's pizza sauce!
It is shocking where sugar is hidden! The majority of the sugar we eat isn't even known! Sugar is usually hidden in pizza sauce!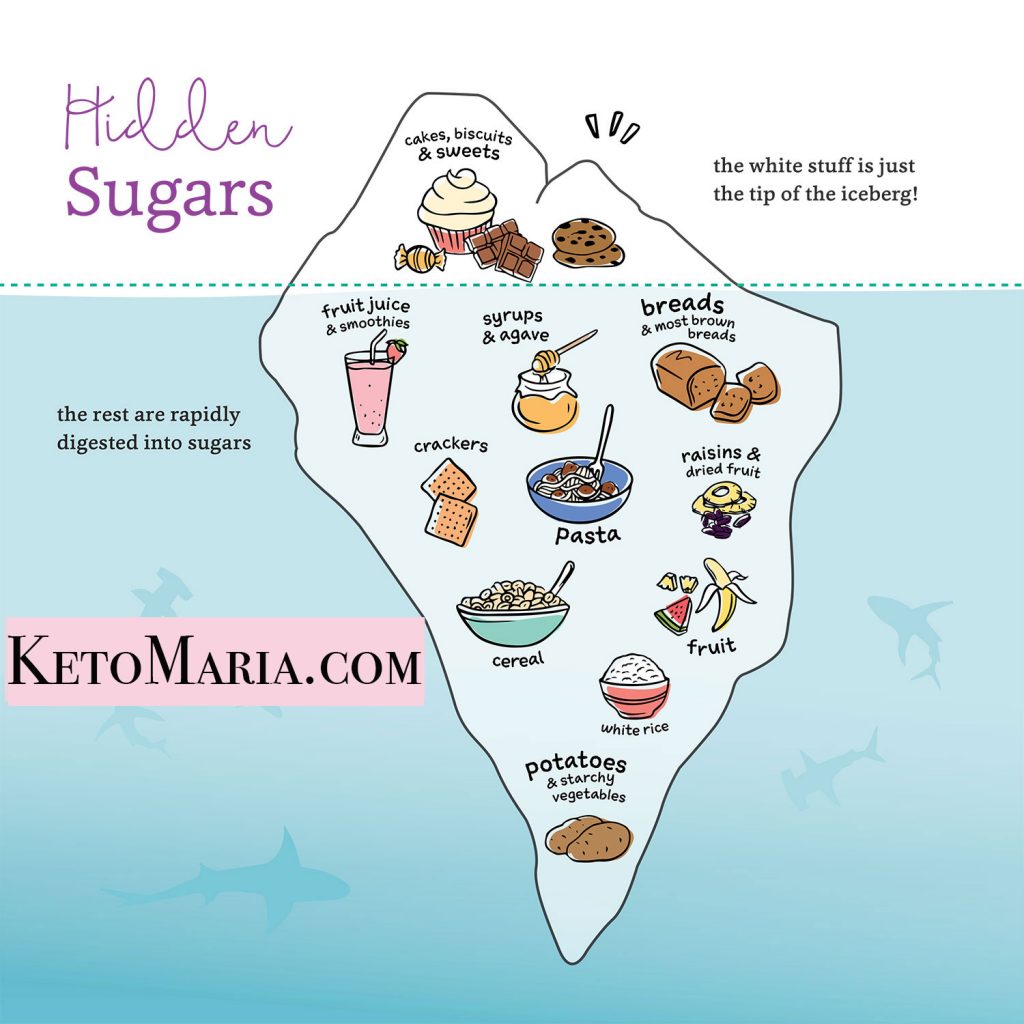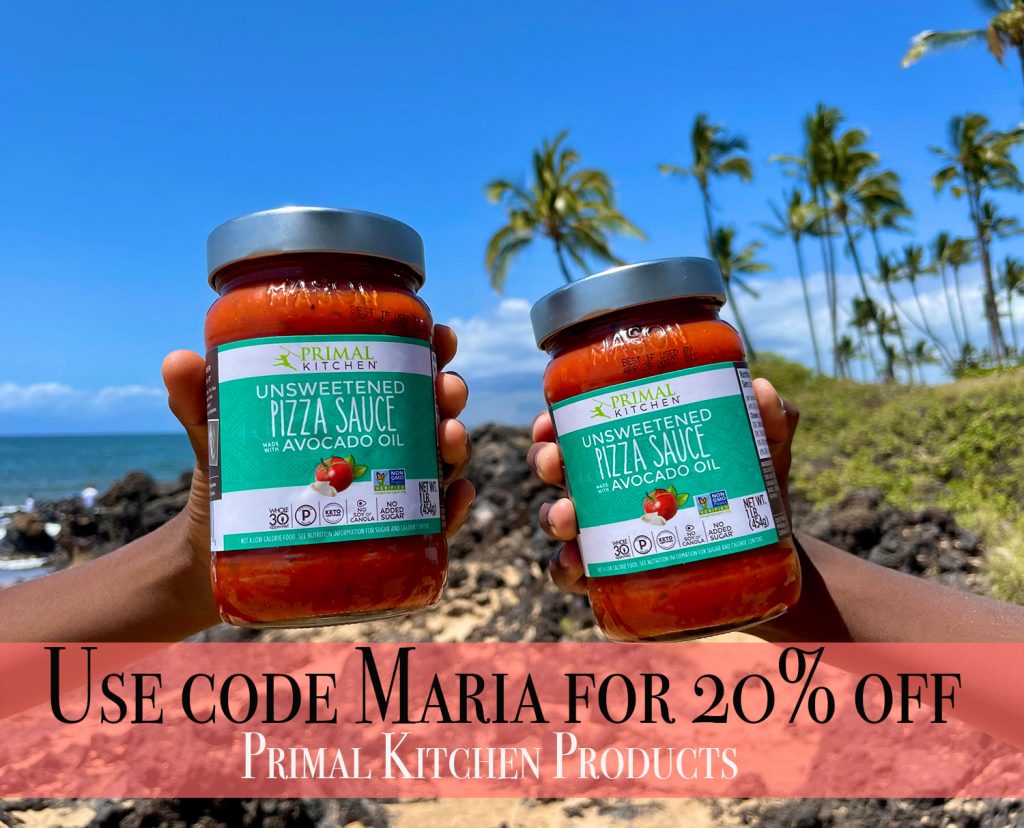 Another thing I love about Primal Kitchen Pizza Sauce is that they do not use harmful oils in any of their products! Pizza sauce is often filled with harmful vegetable oils like soybean or canola oil. I feel good opening a jar of Primal Kitchen knowing that I am feeding my kids nourishing food that fuels them well!
CLICK HERE and use code MARIA10 for 20% off all Primal Kitchen products! 
If you want to watch me make this Protein Sparing Pizza Crust subscribe to our new YouTube Channel to get updated when the video comes out which will be in a day or two, and comment below on what video recipe we should make next!
Click HERE to learn more about Protein Sparing Modified Fasting.
Protein Sparing Pizza Crust
Ingredients
CRUST:
6

large

egg whites

1/2

cup

unflavored egg white powder

do not use whey, it is bad for weight loss

2

teaspoons

Italian Spices

if desired

Primal Kitchen Avocado Oil Spray
OPTIONAL TOPPINGS:
Primal Kitchen Pizza Sauce

Diced Ham

Sliced Mushrooms

Mozzarella Cheese/Goat Cheese/Feta

omit for max weight loss

Olives
Instructions
Preheat oven to 400 degrees F. Place the egg whites in the bowl of a stand mixer and whip the whites until very stiff, about 5 minutes. Turn the mixer to low and add the protein powder to the whites. Mix until combined. Add the spices if using.

Spray a lasagna pan or 15 inch cast iron skillet with Primal Kitchen avocado oil spray and spoon the mixture into it. Bake for 10-15 minutes or until golden brown.

Remove from oven and top with your favorite toppings (eliminate cheese for protein sparing days). Return to oven and bake another 5-10 minutes or until crust is baked through and cheese is melted and starts to brown.
Nutrition
Calories:
69
|
Fat:
0.2
g
|
Protein:
14
g
|
Carbohydrates:
1
g
|
Fiber:
0.3
g
|
P:E Ratio:
15.6
TESTIMONY OF THE DAY
"I weighed myself today at the 3 week mark of doing The cleanse+2-3 PSMF (protein sparing modified fast) days a week, and I am pleased to report I've lost 11 lbs, 2 inches from my waist, and and inch and a half from my hips; I've also lost a total of 101 lbs doing Emmerich Keto.
Thank you so much, Maria Wojcik Emmerich and Craig Emmerich, for all the books and recipes, the wealth of knowledge, the encouragement; just everything; I could not have had any better companions on this journey back to health and well being.
I'm within 20-25 lbs of my first weight loss goal, and I've gained so much in knowledge and how to take charge of my life and make the changes that work long term, and most days I feel amazing,
Some day, I'll look up and post my before picture; at 268 lbs understandably there weren't many taken.
With a grateful heart, I thank you all.
" -Jackie
Most people I consult are doing keto totally wrong. Get fast results with the my NEW Keto Packages!