Testimony of the Day
"Hi Maria, You have been helping me get my life back by getting healthy. My main request was to help me get pregnant. Since starting your way less than 3 months ago I have lost 31 pounds and am off all my autoimmune disease medications. And today, I can tell you that I found out I am expecting. I am only a few weeks along and so I can't share with everyone yet but I owe you my gratitude. After a year long emotional journey, your way restored my body back to health." Carrie
Get started on your path to health today with the recently improved 30 day accelerated package! Now every day has calculations for percent of fat/protein/carbs. It has never been easier to follow the keto-adapted lifestyle.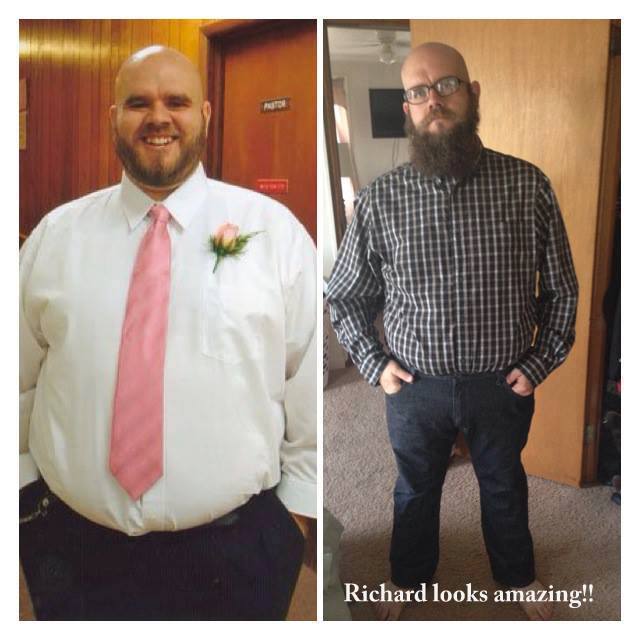 SUPERCHARGE Your HEALTH Video
Do you have a family member or loved one who is resistant to changing their diet even though they are experiencing some serious health issues? Sometimes hearing nutrition advice from someone other than family is easier to take and listen to. Why not give them the gift of knowledge by purchasing my class. They can learn about how inflammation is the stem of all disease in a non-threatening environment. Explain to them how much you love them and how much it would mean to you if they would participate in this life-changing class. It's only 2 hours and believe me, it is not a boring 2 hours!
Click HERE to receive the recorded video from Sunday's class. Along with PDF slides to follow along.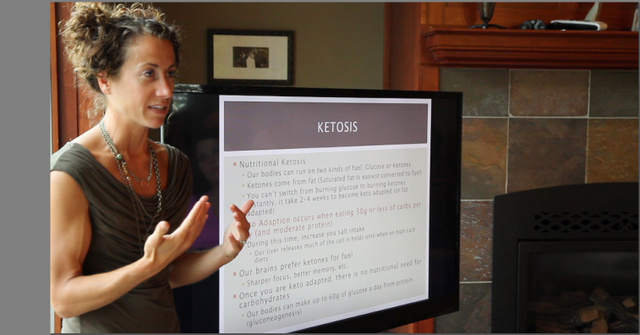 Testimony of the Day
This is a wonderful testimony that was posted on the forum! I love that people want me to share their stories on the blog! I have to start posting more so I can get them all in! My heart fills with joy with stories like this:
"Hey all! I waited to have a full three months of success maintaining my weight because in all honesty that has never happened for me after losing weight. I have experience with WW and exercising my brains out, and any time I met my goal weight, and backed off my regimen, I gained weight back. Super frustrating. I have always been an active person that enjoys fitness but I also continually weighed the heaviest healthiest weight for my height. A year after having my third baby, at my heaviest weight, and age 40, I started working with Maria, and now I have been in the middle of my healthy weight range and am wearing the same size jeans I did in high school and college. That is amazing for a 41 year old woman who wore two sizes larger that last 12 years.
I was skeptical in the beginning about everything, especially the supplements. I decided that since she was only asking me to take them until I healed my body, it was worth the investment. I have to admit I did accumulate some debt changing over my entire pantry and purchasing all the recommended supplements. At about three months I decided I wasn't going to repurchase an expensive supplement, but I was super crabby and short with my kids and decided I should get one more bottle because I just knew going off the supplement was the reason for feeling so edgy. Sure enough after a few days back on the supplement I was calmer and less irritable. After completing that bottle it had been six months and though I was afraid to not take it, I didn't have any issues.
Healed? I think so.Maria also helped me identify a health issue the doctors kept labeling heart burn. As it turns out, I had a bit more than a sensitivity to dairy. Too much dairy and I get a burning in my intestines I really feel in the late hours of night or early morning. No dairy no burning. I also learned that when I indulge in diary my skin breaks out. I suffered from adult acne until I ate the Maria way. Because of my burning tummy issues I also went dairy free for 4 months and had the most beautiful skin. Now I know the secret to beautiful skin for me.
I got really lazy the month. I haven't taken supplements, lifted or done yoga. I feel like crap, but I haven't gained weight. I am still in my comfortable three pound range I like but I know I won't be happy unless I I take care of myself, like Maria recommends. My biggest issue before working with Maria was not sleeping well. And that is what is most challenging not taking my supplements. I have been walking our 6 month old puppy 3-4 days a week for a half hour to hour so I know it's not a lack of physical activity.This is it. My honest testimony of my experience working Maria. I did it all. I put it to the test and now I know what is good for me , what makes me feel good.I will faithfully take supplements upon awaking, some during meals and always my bedtime ones. I will not eat three hours before sleeping, I will attempt to get 7.5- 8 hours of sleep, I will lift or go to yoga at least twice a week, and the food stuff is easy now going on nine months of (re)learning to cook and bake. I couldn't do it without Maria's recipe books. In summation, I lost 30lbs, my acne went away, my stomach pain went away, my mood lifted, I am a better Mommy and better person, my husband enjoys this improved version of me, and I have great hope for a long happy life.Oh, and my numbers from my annual physical in June were perfect. Thank you Maria!"
To get started on your path to health and the right supplements for your body, click HERE. You deserve it!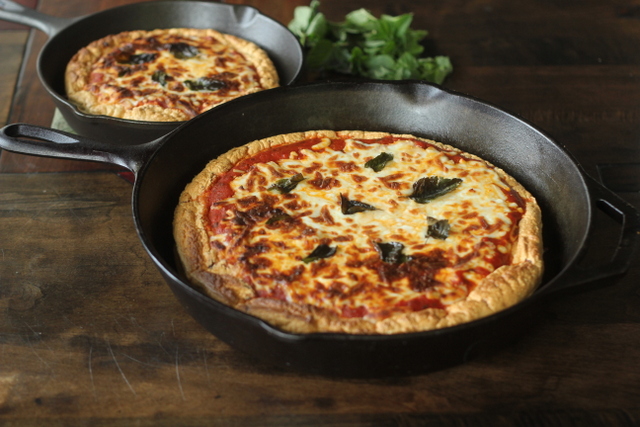 MIRALAX AND CONSTIPATION 
Are you or your children using Miralax for chronic constipation? This is not only not recommended for more than 7 days for adult, it isn't FDA approved for children! Stop treating the symptoms and start treating the cause.
Contrary to popular belief, fiber is actually causing more problems with constipation. I know you are reading this thinking "what!?" A low fiber diet has been proven not to be the cause of constipation and the success of fiber intake as treatment is modest. Voderholzer et al proved that only 20% of constipated patients benefited from fiber. Further research points out that most patients actually suffer from worse symptoms when increasing fiber intake.
And instead of giving your children pear or prune juice which is filled with sugar and further causes deficiencies (it takes 54mg magnesium to process 1 gram of sugar, even "natural fruit sugar"), please click HERE to do an assessment for proper doses of good gut bacteria and minerals needed for healthy stools.
 Another cute testimony! 
"Hi Maria! Thank you for your supplement recommendations! I added probiotics and it has helped me A LOT! I'm actually down 4 pounds. I need to add the vitamin c and magnesium. I ordered online so just waiting. But those probiotics work magic. I've taken antibiotics every years since I remember. I have always been i'll with allergies, sinus infection, bronchitis, colds, etc. My friends would call me "Dolores" in high school, that's Spanish for pain. I was always sick and in pain. I've had constipation issues forever. I've taken fiber to help, but never work and when desperate Xlax was my way out. Since last week I've become regular. It's a miracle. My 5 year old also has issues and I started adding 1 probiotic pill to her milk in the morning. I open the pill and mix in her milk. It's also helping her. Thank you Maria. I keep learning so much by following you on FB and your blog and reading your books too. – Angie"
To find my favorite bifido containing probiotic for adults, click HERE. To find the one my children take everyday, click HERE. Make sure to store them in your refrigerator.

Deep Dish Pizza
Ingredients
CRUST:
6 eggs, separated
½ tsp cream of tartar
3 oz cream cheese, softened (OR reserved yolks if dairy free)
Spices (if desired)
OPTIONAL TOPPINGS:
Low-Sugar Marinara (Mario Batali Brand = no soybean oil and no sugar)
Italian Sausage
Pepperoni
Mushrooms
Onions
Peppers
Bacon
8 ounces Mozzarella Cheese/Goat Cheese/Feta
Olives
Instructions
Preheat oven to 375 degrees F. Separate the eggs and whip the whites and cream of tartar until very stiff (I use a stand mixer and let it go for 5 minutes). Slowly sift in the protein powder to the whites.
Using a spatula, gently fold the cream cheese (or reserved yolks if dairy free) into the whites.
Spray a lasagna pan or cast iron skillet with coconut oil spray and spoon the mixture into it. Bake for 18 minutes.
Remove from oven and top with your favorite toppings (eliminate cheese if dairy free). Return to oven and bake until cheese melts and starts to brown.
Notes
NUTRITIONAL COMPARISON (per slice):
Pizza Hut Deep Dish = 430 calories, 37 carbs, 2 fiber
"Healthified" Pizza (with 8 oz mozzarella) = 161 calories, 11g fat, 13g protein, 1.9g carbs, 0g fiber (63% fat, 32% protein, 4% carbs)

PER PIZZA:
1 Little Caesar's 14" Deep Dish Crust = 2,417 calories, 304 carbs
1 "Healthified" pizza crust = 584 calories, 8 carbs, 1 fiber, 62g protein

If you would like to help out a small family, rather than large business, I am happy to announce that you can now get my books as a high quality ebook that works on any platform.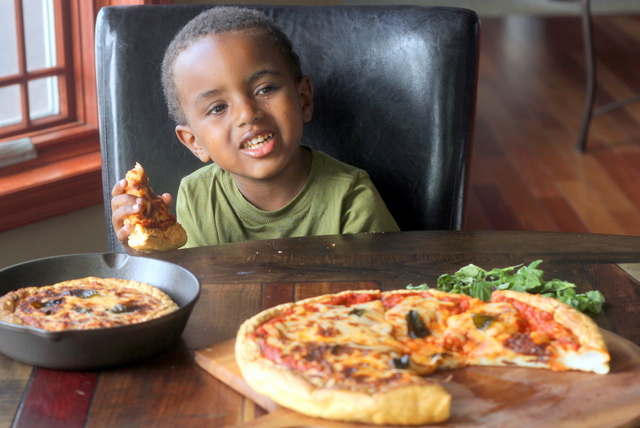 This is an ebook format that works on any computer or mobile device. It is a beautiful pdf that has all the full color pages and layouts as the printed books with click-able table of contents and searching capabilities. This is extremely useful when trying to find a recipe. These books are much higher quality than the ebook platforms (kindle, apple). Plus, most of the profits don't go to Amazon or apple! Just go here to get your copy! Just Click HERE or select "My Books" above to get your copy now!