Protein Sparing Huevos Rancheros
Pure Protein and Fat Days
I use to really enjoy sitting and reading women's health and fitness magazines. But since children came into my life, those days are put on pause until they are no longer demanding toddlers that prefer to sit on my lab whenever I open a book. I cherish these times, so I don't mind. I did happen to pick up a Women's Health magazine at the local fitness center while I was waiting for a weight lifting class and I was shocked that I ever wasted my time reading them. Not only did they push healthy "whole grains" but they also pushed lean proteins. No fat. This is the "clean" diet that so many people succumb to in order to try to lose weight. Our brain and cells are over 60 percent fat!
To many clients I see remain slaves to the belief that glucose is the dominant source of fuels, so they live their lives in a fear of running low. The truth is, fat is the ideal energy source and has been for most of human evolution. We actually need only minimal amounts of glucose, most or all of which can be supplied by the liver as needed on a daily basis. The simple SAD fact that carbs/glucose are so readily available and cheap today doesn't mean that we should depend on them as a primary source of fuel or revere them so highly. In fact, it is this blind allegiance to the "Carb Paradigm" that has driven so many of us to experience the vast array of metabolic problems that threaten to overwhelm our health care system. I can't believe that there is still a large segment of the so-called health and fitness community that defend carbohydrate and glucose as a fuel source with such tenacity.
There are 2 sources for fuel, you can burn fat or you can burn sugar. Being a fat burner is referred to as keto-adapted and it is the preferred metabolic state of the human body; it is why we have all this fat on our bodies, it's an awesome source of fuel! To understand what it means to be normal, it's useful examine what it means to be abnormal, which is when you are a sugar-burner. Do you ever find yourself as "hangry" (hungry and angry) when you skip a meal? This is not "normal."
1. A sugar-burner (bodies main fuel is glucose) can't easily access fat stores for energy. What that means is our muscles cannot oxidize fat. I know, I know, the Runner's Magazine you are reading says you burn glucose for energy, which is why marathoners eat a huge pasta dinner the night before and oatmeal for breakfast. Sure, keep doing that. I did for years and I ran some pretty good marathons, but I was overweight and I had lots of joint pain. But on a more serious issue, I basically wanted an IV-glucose drip hooked up to your veins because I was always hungry or "hangry." When I was a sugar-burner and I would go two, three, four hours without food, or – dare I say it – skip a meal, watch out… I was "hangry." I was the definition of a suffering sugar burner. Our bodies have evolved to depend on on beta oxidation of fat for the majority of our energy needs, so in a keto adapted body, fat tissue releases a bunch of fatty acids 4-6 hours after eating and during fasting, because your muscles should be able to oxidize them. But since I kept eating bananas, granola bars and carbs when I would get "hangry," my cells were burning sugar and not fat, and once my blood sugar was all used up (which happens quite quickly), hunger would set in and my hand would grab for yet another banana.
2. A sugar-burner cannot use the fat in their diet for energy. The detrimental side effect of this fact is that more fat is stored than burned. Unfortunately, sugar burners end up gaining lots of body fat. A low ratio of fat to carbohydrate oxidation is a solid predictor of future weight gain.
3. A sugar-burner relies on a short-lived source of fuel for energy. You can only store about 50-90 grams of glucose in your liver for energy conversion, which really isn't a lot. You can also store glucose in your muscles which is very individualized (trained athletes usually have larger storage sites if they train with carbohydrates). You can't store very much of it unless you count the grams of glucose in the snacks that are in your pockets. Let's compare a very lean man at 12% body fat who is 160 pounds, he has over 19 pounds of fat to burn for oxidation, but his glucose as muscle and liver glycogen are limited to about 500. Think about this for a second… 19 pounds of energy or 500 grams… I'm choosing the longer lasting energy source.
4. A sugar-burner uses up their glycogen stores rapidly during exercise. Whenever I run the Twin Cities Marathon I love the "Wall" we all run under at mile 20. This signals "the wall" that the sugar-burner runners are experiencing. The glycogen stores are pretty much depleted by mile 20. This is where many runners start to walk. I remember this pain and exhaustion quite vividly, it is hard to forget such pain and determination it takes to keep going. As a former marathon sugar-burner, I wasted my glycogen on efforts where fat should be able to power.
Now that I am keto-adapted, it looks quite differently:
1. Keto-adapted means you can effectively oxidize dietary fat for energy. If you're adapted, your post-prandial fat oxidation will be increased, and less fat you consume will be stored in adipose tissue. Keto-adapted means can rely more on fat for energy during exercise, sparing glycogen for when you really need it. Being able to mobilize and oxidize stored fat during exercise reduces an athlete's reliance on glycogen. This helps athletes save the glycogen (which your body can make from protein too) for the truly intense segments of a session, and burn more body fat. If you can handle exercising without having to consume carbohydrates, you're most likely keto-adapted. If you can perform a quality work out in a fasted state, you're definitely fat-adapted.
2. Keto-adapted means you have plenty of accessible energy, even if you are lean. If you are keto-adapted, the genes associated with fat metabolism will be unrestrained in your muscles. You basically reprogram your cells.
3. Keto-adapted means you can burn stored fat for energy throughout the day. If you can handle intermittent fasting and skip a meal and are able to go hours without getting "hangry" or craving carbohydrates, you're likely keto-adapted.
4. Keto-adapted means you are able to burn glucose if available and needed, but a sugar-burner has no choice, they can't flip back and fourth. This is why a sugar-burner hits a wall during the day and may need a nap. Being keto-adapted means metabolic flexibility. Keto-adaption allows you to empty glycogen stores through intense exercise, refill those stores, burn any consumed fat that isn't stored, and easily access and oxidize the fat that is stored when it's needed. This would be the ability to exercise in a fasted state. But since glucose is toxic in the blood, we'll always want to burn it first, then a keto-adapted person can start burning fat. A sugar burner gets exhaused and needs more sugar because thier body doesn't have the abilty to switch back and fourth. This isn't a suggestion to start adding tons of carbohydrates once you are fat adapted. Fuel your body with fat!
There's not a home test that you can take to determine if you are truly keto-adapted. It is more about how you feel. Things like low satiety after eating, hunger a few hours after eating, waking up in the night because of low blood sugar, impaired fat burning, and carbohydrate cravings are all signs of a sugar-burner. You could technically test your ratio of carbon dioxide you produce to the oxygen you intake to see if you are keto-adapted, but it isn't really practical. An RQ (respiratory quotient) of over 1+ signifies that you are burning sugar; if you have a RQ of 0.7 that would signify fat-burning. If you are around 0.8 would mean you are somewhat keto-adapted or in the process of becoming keto-adapted. Clients with high body fat and diabetes have higher RQs. People who are night owls and are nighttime eaters also have higher RQs and low fat oxidation rates. The good news is that you can change your fate!
And instead of trying to figure out your respiratory quotient, let's ask ourselves a few questions to determine if you are truly keto-adapted:
1. Can you exercise without eating beforehand?
2. Can you go longer than 3 hours without eating?
3. Do you have even energy throughout the day?
4. Do you need a nap in the afternoon?
5. Do you have brain fog?
6. Do you have headaches?
7. Do you wake up in the middle of the night with hunger?
8. Do you experience "Hanger" (hungry anger?) If you answered "yes" to the first 3 questions and "no" to the last 5 questions, you are definitely keto-adapted.
If you want to become "keto-adapted" fast and take the planning out of what to eat on Pure Protein and Fat days, the Accelerated 30 day Meal Plans would be just what you are looking for!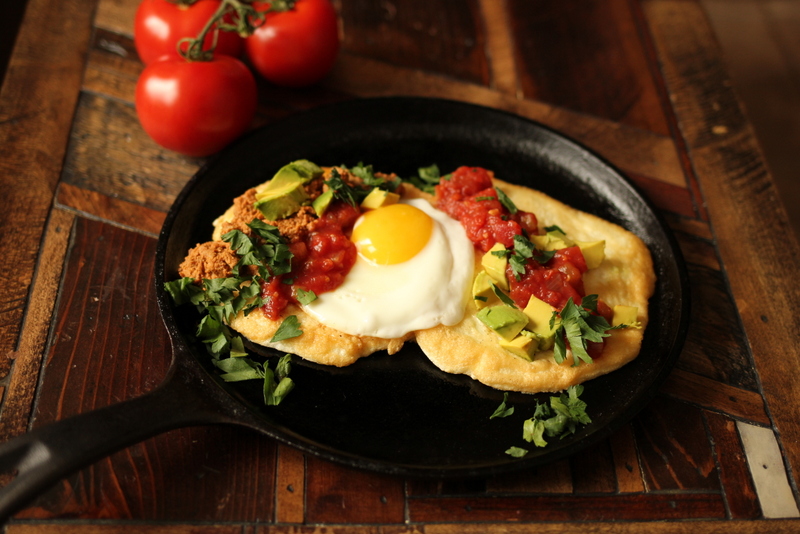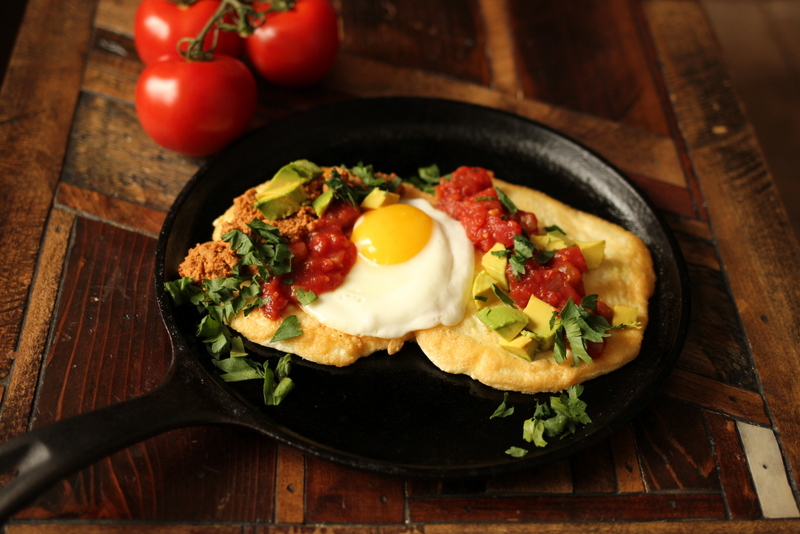 Protein Sparing Huevos Rancheros
Ingredients
TORTILLAS:

1

tablespoon

Coconut oil/ghee/butter

for frying

3

egg

separated

2

TBS

unflavored egg white protein

1

tsp

onion powder

Optional: 1 tsp Mexican spices

TOPPING:

1/2

cup

ground beef 85% lean

OR my Chili Recipe, browned

4

Fried Eggs

1/2

sliced Avocado

1/2

cup

Salsa

1

whole Green Onions

sliced
Instructions
Place the egg whites (no yolks at all...or it won't work) in a bowl and whip with a hand mixer or stand mixer until they are very stiff.

Slowly add in the unflavored protein powder and spices.

Heat oil in a small skillet over medium-high heat.

Fry tortilla dough one at a time until firm, but not crisp.

Remove onto paper towels to drain excess oil.

Meanwhile, prepare the beef and other desired topping.

When tortillas are done, fry eggs over easy in the skillet.

Place "tortillas" onto plates, and spread a layer of meat on them.

Top with your desired toppings. I love my chili, a fried egg, crumbled bacon, avocado and salsa.
Notes
NUTRITIONAL COMPARISON (per serving)
436 calories, 24g fat, 45g protein, 8g carbs, 4g fiber
If you would like to help out a small family, rather than large business, I am happy to announce that you can now get my books as a high quality ebook that works on any platform. This is an ebook format that works on any computer or mobile device. It is a beautiful pdf that has all the full color pages and layouts as the printed books with click-able table of contents and searching capabilities. This is extremely useful when trying to find a recipe. These books are much higher quality than the ebook platforms (kindle, apple). Plus, most of the profits don't go to Amazon or apple! Just go here to get your copy!
Click HERE or select "My Books" above to get your copy now!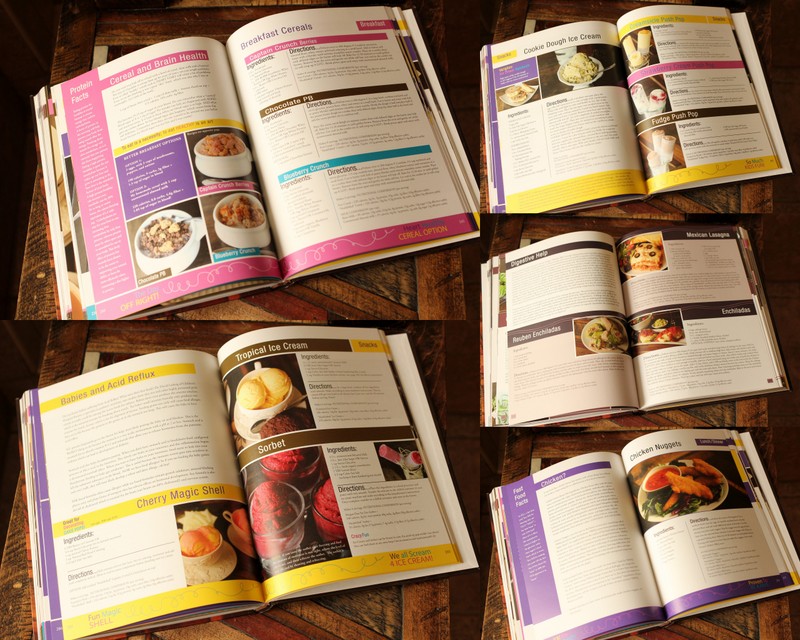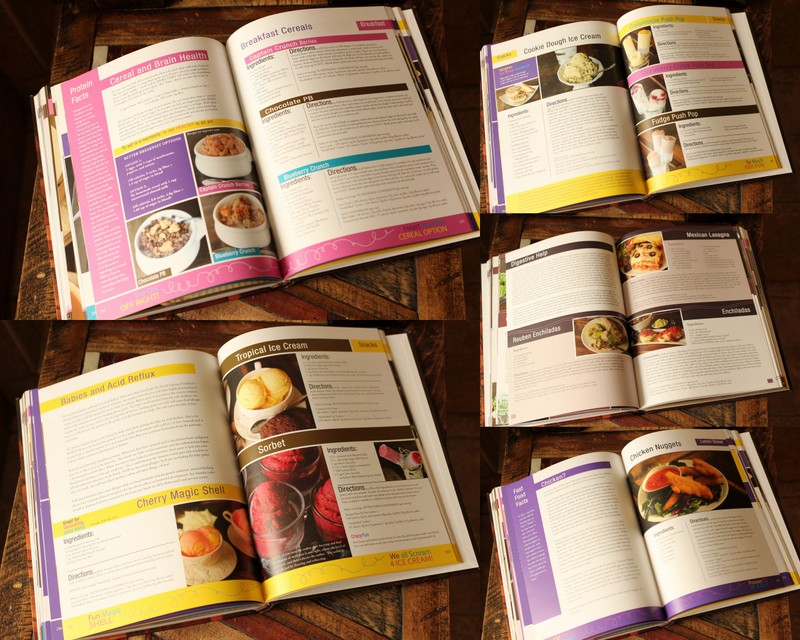 Testimony of the Day
"Hi Maria! I want to thank you so much for helping me! Here are photos of before and after eating your way of soy free, gluten free,  and eating locally and real food.  The picture doesn't show all the gastrointestinal, pain and general icky feelings that disappeared as well! I can't thank you enough."
To get started on your "after" photo, click HERE! You deserve to feel and look the best you can!