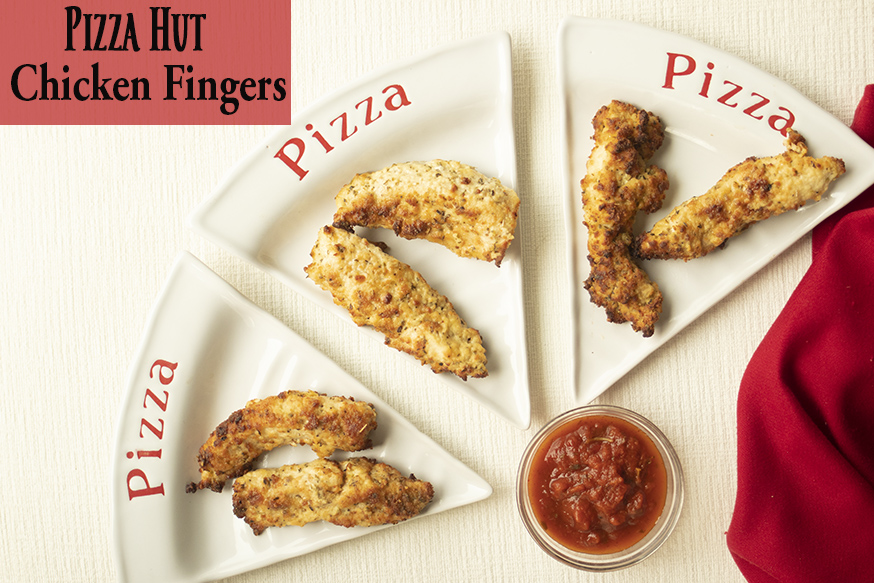 Want to get your kids eating keto? Make them my Pizza Hut Chicken Fingers!
I remember growing up, we had Italian Dunkers at school lunch which was basically a bunch of white bread with cheese on it that you dipped into pizza sauce. Basically no protein for our growing bodies!
I wish I could have been served these delicious Pizza Hut Chicken Fingers instead! The spice mix tastes just like Pizza Hut pizza! It is delicious on everything! You must try it!

I understand that life gets busy and sometimes we need to find shortcuts. I once always made my own bone broth, sauces, marinara sauces, but that's because there weren't any good store-bought options. Now I find myself making my Pizza Hut Chicken Fingers (as well as my Protein Noodle Lasagna) with Primal Kitchen Marinara Sauces! They are delicious, organic and they do not have any sugar nor vegetable oils in the ingredients!
Primal Kitchen Marinara Sauces are not only filled with top quality ingredients, it is also delicious! I love that I can easily open a jar and use it to make my Pizza Hut Chicken Fingers in an instant!
Primal Kitchen is SO generous that they are doing a special discount for all of my readers! Use code: Maria for 20% off!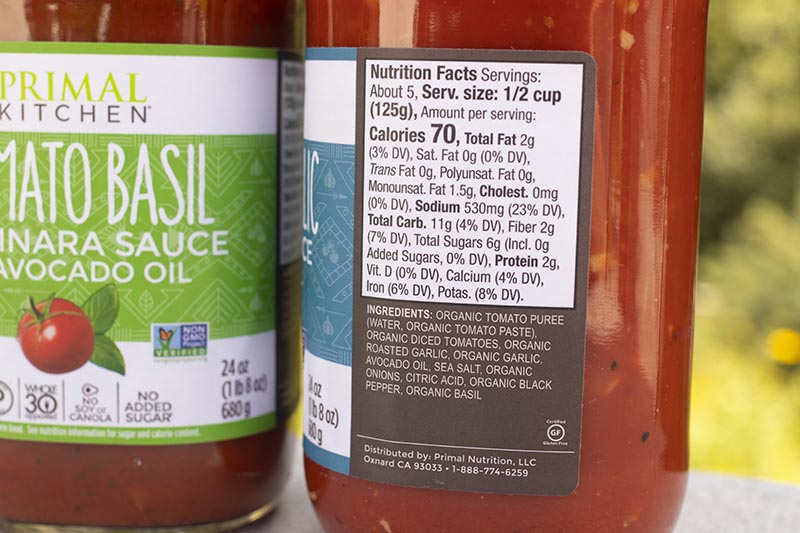 Check this video out of us making these yummy keto Pizza Hut Chicken Fingers!
Pizza Hut Chicken Fingers
Ingredients
1

pound

boneless skinless chicken breasts

cut into 3 inch by 1 inch strips (Click HERE)

2

large

eggs

beaten

1

cup

powdered Parmesan cheese

3

tablespoons

garlic powder

1

tablespoon

onion powder

1

tablespoon

dried oregano leaves

Primal Kitchen Avocado Oil Spray
OPTIONAL:
Primal Kitchen Marinara Sauce

for serving
Instructions
Cut the chicken breasts into chicken finger shapes and set aside.

Place the Parmesan cheese, garlic powder, onion powder, and oregano in a large shallow bowl and stir well to combine.

Place the eggs into another large shallow bowl and beat with a fork.

Dip each chicken finger into the egg mixture, then into the Pizza Hut Spice mixture. Use your hands to coat the chicken well.

Spray with Primal Kitchen Avocado Oil Spray.

Place the coated chicken fingers onto the parchment lined basket (or cookie sheet). Place in the air fryer and fry at 375 degree F (or oven) for 20 minutes, flipping 1/2 way through.

NOTE: You can also pan-fry the fingers by heating ½ inch of duck fat or ghee in a cast-iron skillet over medium heat to 375°F. Once the oil is hot, fry the nuggets in batches until golden brown on all sides and cooked through, about 6 minutes.

Transfer the chicken to a platter and serve. Store in an airtight container in the refrigerator for up to 4 days. To reheat, place on a rimmed baking sheet in a preheated 350°F oven for about 3 minutes, until heated through.
Nutrition
Calories:
184
|
Fat:
11
g
|
Protein:
20
g
|
Carbohydrates:
1
g
|
Fiber:
0
g
|
P:E Ratio:
1.7
TESTIMONY OF THE DAY
"I'm reading your Carnivore book. I'm an adjunct professor of nutrition. Here is what I'm noticing. We are being taught to eat the least nutritious foods and in huge amounts. They are leading the people down the widest and quickest path of destruction possible. If you look at the nutrient content of the foods (thanks to your beautiful charts), how can one not see what is going on? If you look at the nutrient deficiencies and the diseases and did-eases they cause, again, how can one not see?
Anyone following your and Maria's work can see and know that you nailed it with the Carnivore book. That book is a spotlight pointing out the dark corners. THAT is why I feel you two have been placed under the microscope of silence.
Keep shouting it from the rooftops and I will keep repeating it in my classrooms. Godspeed to you both." – Beth
Most people I consult are doing keto totally wrong. Get fast results with the my NEW Keto Packages!