TESTIMONY OF THE DAY
"Hi Maria,  I did a health questionnaire with you and you provided me with a ton of very helpful information. I have been meaning to reply to you and thank you for all of your help but was a bit overwhelmed by the amount of new information and changes I needed to make in my life. Over the past month, I have implemented a lot of the supplements (not all but most) and have been eating a sugar/grain/bad carb free diet and been more active (haven't begun truly exercising yet but it's coming) and have gotten more sleep (not enough but I have a 5 months old so that's not possible yet). I am elated to say that my joint pain has nearly gone away, I have so much more energy, my mood has lightened and I feel less anxiety and I have lost 16 pounds! More important than all of that though, I feel in control of my body and my health and I feel like there is hope – thank you for helping me and thank you for your blog and Facebook page with all of the free information. I can not afford a ton of money and your recipes and other information keep me motivated and not bored with how I am eating. Thank you again VERY much and I will pick up some of your cookbooks as soon as I am able. 
With love, Jessica"
What are your goals for today? Diet does NOT mean deprivation! 
Click HERE to get started today!

WHOLE WHEAT BREAD
What type of bread do you use?  Do you choose "whole grain" bread thinking it will help you lose weight? One thing I told Jessica to do is to get rid of all wheat and grains!
Glycemic Index: 
Gluten-Free Bread = 79
Whole-grain bread = 72
White bread = 69
Table sugar = 52
This is why when people go "gluten free" and grab a lot of packaged "gluten free" items at the store, they still don't start feeling good because of all the inflammation the carbohydrates are causing! Not to mention the weight gain that comes along with the excess carbohydrates and insulin.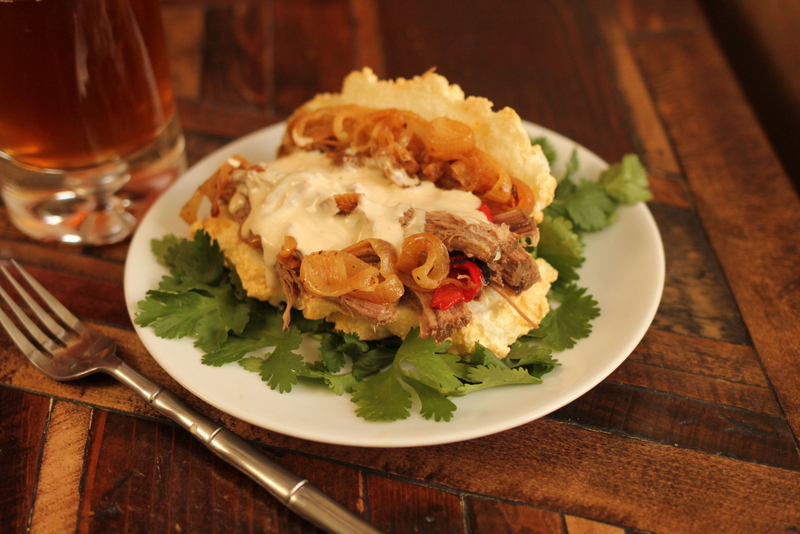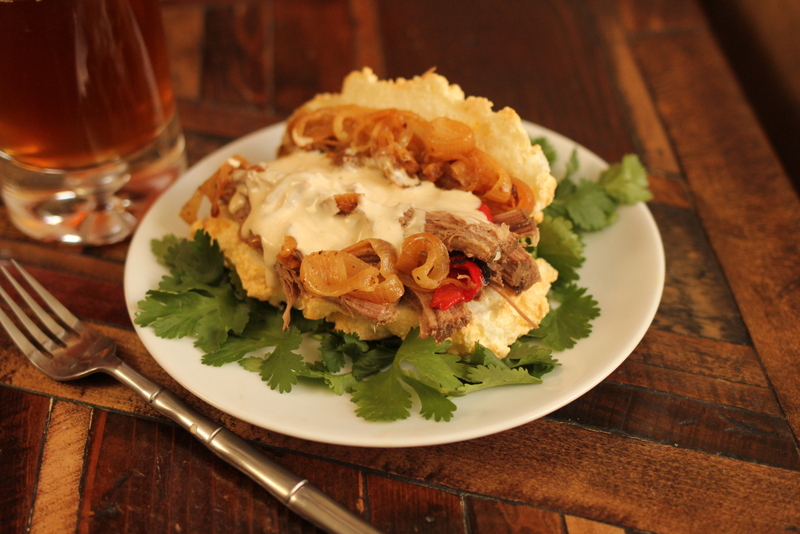 VERSION 1 (Harder, but tastier!):
2 1/2 pound strip loin, trimmed
Coconut oil
Salt and freshly ground black pepper
Provolone Sauce, recipe follows
Sauteed Mushrooms, recipe follows
Caramelized Onions, recipe follows
Sauteed Peppers, recipe follows
Place steak in freezer for 30 to 45 minutes; this makes it easier to slice the meat. Remove the meat from the freezer and slice very thinly. Heat griddle or grill pan over high heat. Brush steak slices with oil and season with salt and pepper. Cook for 45 to 60 seconds per side. Place several slices of the meat on the bottom of 1/2 a Protein Bun (if desired, click HERE to find), spoon some of the cheese sauce over the meat, and top with the mushrooms, onions, and peppers.
PROVOLONE SAUCE:
1 TBS butter
1/2 cup chicken/beef broth
1 cup grated aged provolone cheese
4 oz cream cheese
1 tsp Celtic sea salt
1/4 tsp freshly ground black pepper
Melt butter in a medium saucepan over medium heat. Add in the rest of the ingredients and combine; season with the salt and pepper.
SAUTEED MUSHROOMS:
2 TBS coconut oil
1 TBS butter
1 1/2 pounds mushrooms, sliced
3 TBS chopped fresh parsley leaves
Salt and freshly ground black pepper
Heat oil and butter in a large saute pan over high heat. Add the mushrooms and cook until the mushrooms are golden brown. Stir in the parsley and season with salt and pepper.
CARAMELIZED ONIONS:
2 TBS unsalted butter
1 TBS coconut oil
2 large onions, peeled, halved and thinly sliced
1 tsp Celtic sea salt
1/4 tsp freshly ground black pepper
Heat butter and oil in a large saute pan over medium heat. Add the onions, season with salt and pepper, and cook slowly until golden brown and caramelized, stirring occasionally, approximately 30 to 40 minutes.
SAUTEED PEPPERS:
2 TBS coconut oil
2 poblano peppers, thinly sliced
2 Cubano peppers, thinly sliced
Salt and freshly ground black pepper
Heat the oil in medium saute pan over high heat. Add the peppers and cook until soft. Season with salt and pepper.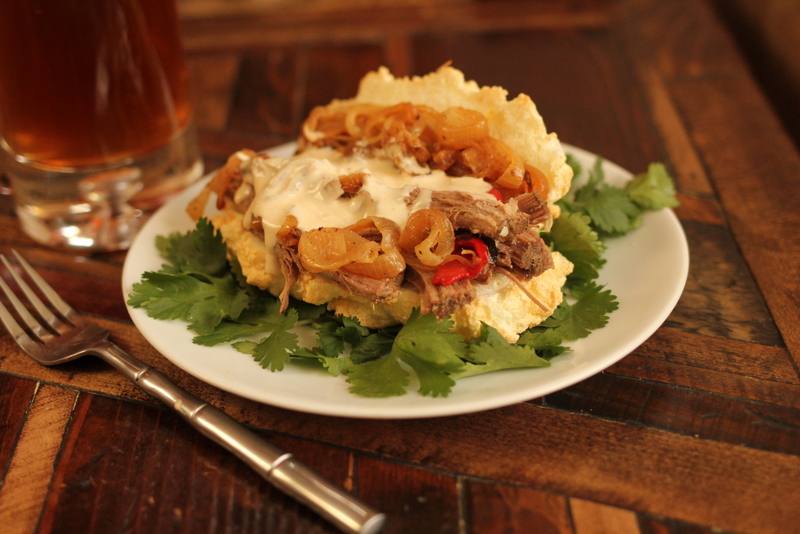 CROCK POT VERSION:
2 lb. beef strip loin
1 sliced onion
2 green pepper, sliced
1 red pepper, sliced
2 cups organic beef broth
1/4 cup wheat free soy sauce
garlic, salt and pepper if desired
Place beef in the bottom of the crockpot. Pour broth and soy sauce over the beef. Cook on low for 8-9 hours, or on high for 4-6 hours. When done, you'll use my Protein Bread recipe, and cheese (mozzarella or provolone). But it tastes great without bread too! Makes 8 servings.
NUTRITIONAL COMPARISON (per serving)
Traditional Philly = 571 calories, 19g fat, 53g protein, 48g carbs, 6g fiber
"Healthified" Philly (without Protein Bun) = 294 calories, 19g fat, 26g protein, 4.8g carbs, 1.1g fiber (58% fat, 35% protein, 6.5% carbs)
"Healthified" Philly (with Protein Bun) = 354 calories, 24.7g fat, 32g protein, 5.4g carbs, 1.1g fiber (62% fat, 36% protein, 6% carbs)