Testimony of the Day
"When I began my journey with you I was size 3X. I had terrible mood swings and depression. I was diagnosed with autoimmune diseases such as fibromyalgia, idiopathic thrombocytic pupurra (I.T.P.), osteoarthritis and asthma. I had fatty liver disease, high blood pressure, eczema, rosacea, skin tags and migraines.
I am now an extra large, I have no depression or mood swings. Though there is no test to prove it, I feel I no longer have fibromyalgia. I no longer use inhalers for asthma and I feel that has disappeared too. The damage from the osteoarthritis unfortunately cannot be reversed. My low blood platelets from the I. T. P. use to average a count of 30, 000 and now sit between 70 and 80, 000. My iron count averaged around 2 or 3 and I use to get infusions every 6 months. I now average a count of 10 and haven't had a infussion in over 18 months.
A recent ultrasound shows my liver is now normal. My blood pressure is stable. Skin tags are gone, eczema flare ups are rare and my rosacea is better. Migraine headaches are a thing of my past. I haven't had a cold in over two years. I have removed 90% of prescription medications from my medicine cabinet. Nobody can convince me that this is a coincidence. I believe 100% there is health benefits to this way of eating." -Terri
If you too want to start healing your body, click HERE for a consult. With the right diet and supplement plan, you can feel like a new person!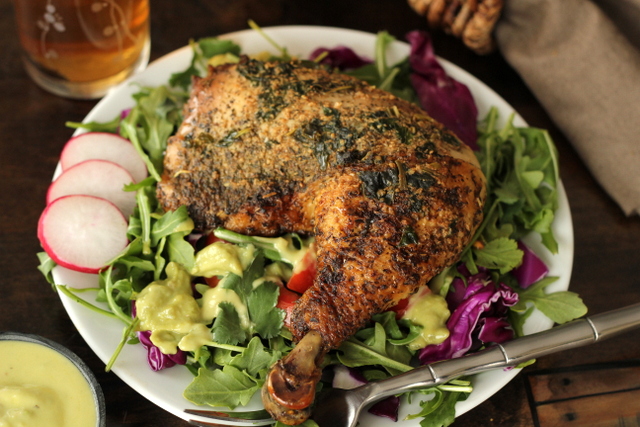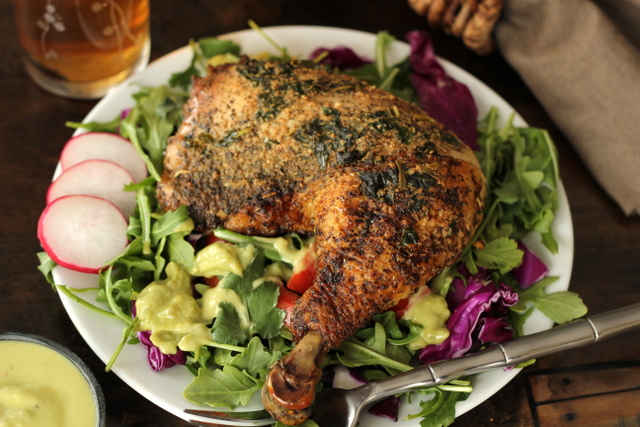 If you like basil, you will love this "rice." The cauliflower sucks up all the flavors from the basil and bacon. It tastes fantastic.
4 cups cooked cauliflower "rice"
1 cup pesto
1/2 cup pine nuts
8- to 10-pound turkey
Butter or coconut oil
Bacon slices
To make the "rice," cut the cauliflower into pieces and pulse in a food processor until small pieces of "rice."  (click HERE to find the one I love on sale for $30! Original price $78!).
"TIP: You can also use the heart of the cauliflower for rice, or use for making "French Fries."  (TIP: can do this up to 2 days ahead of time and store in fridge for easy lunch/dinner options). Stir fry the cauliflower "rice" for about 3-5 minutes or until cauliflower pieces are done to desired liking.  If you want a visual, click HERE to see a video of me making Cauliflower Risotto on KARE 11 TV.
Toss the cauliflower rice with the pesto and pine nuts and stuff the bird lightly. Close the vent and truss the bird. Rub well with butter or olive oil. Place the turkey on its side on a rack in a roasting pan. Cover with slices of bacon and roast at 325° for 1 hour. Turn on other side and roast for another hour. Turn the bird on its back and roast with bacon covering the breast and legs until the bird is tender and done. Baste from time to time.
NUTRITIONAL COMPARISON (per cup):
White Rice = 242 calories, 53 carbs, 0 fiber
Brown Rice =218 calories, 46 carbs, 4 fiber
Cauliflower "Rice" = 28 calories, 3 carbs, 1 fiber