Testimony of the Day
"2 years and eight months after switching to high fat, low carb; I've just passed the 100 pounds lost milestone!  My lipids are the best they've ever been, with nice large, fluffy LDL, low triglycerides, and rising HDL. My IBS is gone. I can finally enjoy outings with the family rather than being tied to the bathroom!  I have another 100 pounds to go to reach my ideal weight, but I'm feeling pretty confident that I'll get there in time.
I've been obese for 34 years. It is hard to believe it took over 30 years to find this kind of nutrition. Gary Taubes got me going with his books. It's folks like Maria that keep me excited and inspired nearly three years into this. Thank you for bucking the status quo!"
If you too want to start your heal journey, click HERE for a consult. With the right diet and supplement plan, you can feel like a new person!
Another Cute Testimony
"Maria, I just wanted to tell you I finally hit 145 today. These last 10 pounds are taking a long time…Thank you for your coaching me and for the encouragement.
Next goal is 140. I can do 10 boy push-up now in a row. I could barely to 1 girl pushup  a  few months ago!"  Terri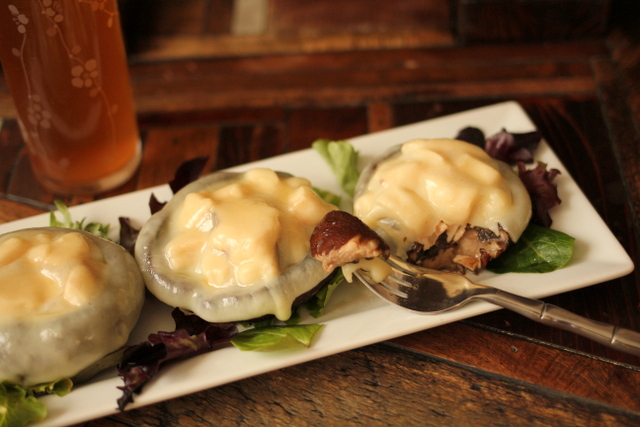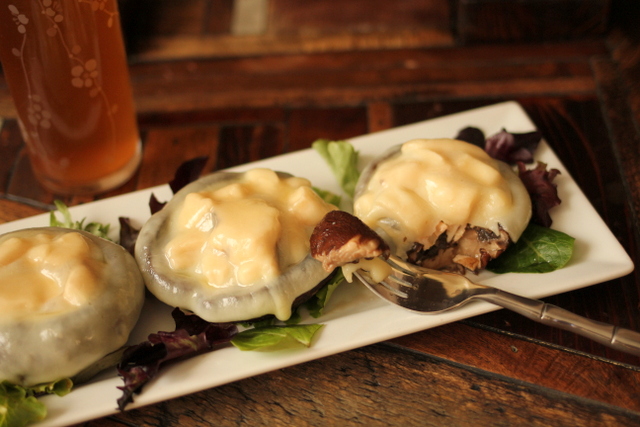 2 portobello mushrooms, stems removed and chopped
2 chicken breasts
2 TBS tamari sauce (or soy sauce)
2 TBS plus 1 tsp macadamia nut oil, divided
1 garlic clove, minced
2 slices provolone cheese
1/4 tsp pepper
2 tsp chopped fresh chives
DIPPING SAUCE: Click HERE.
Heat oven to 400° F. Lightly grease medium baking dish; place mushroom caps in dish, gill-side down. Place chicken in shallow dish. Combine Tamari sauce, 2 TBS oil and garlic in small bowl. Brush half this marinade over both sides of mushroom caps. Pour remaining mixture over chicken, turning to coat all sides.
Bake mushroom caps 15-20 mins or until tender but not limp, turning once. Halfway through baking mushrooms, remove chicken from marinade; reserve marinade. Heat remaining 1 tsp oil in medium skillet over medium-high heat until hot. Cook chicken 4 minutes or until browned on one side. Turn; add mushroom stems to skillet.
Top each breast with one cheese slice; sprinkle with pepper. Pour reserved chicken marinade into pan; partially cover and reduce heat to medium-low. Cook 3-4 mins or until cheese melts and chicken is no longer pink in center.
Place mushroom caps gill side up on plates; top with chicken mixture. Drizzle with pan juices. (If juices are very thin, increase heat and cook until reduced.) Sprinkle with chives. Makes 2 servings.
NUTRITIONAL COMPARISON (per serving):
Provolone Chicken with bread = 520 calories, 22g fat, 10g protein, 25 carbs, 1 fiber
"Healthified" Chicken with mushroom = 440 calories, 21g fat, 10g protein, 5.7 carbs, 1.5 fiber