Low Carb Egg Rolls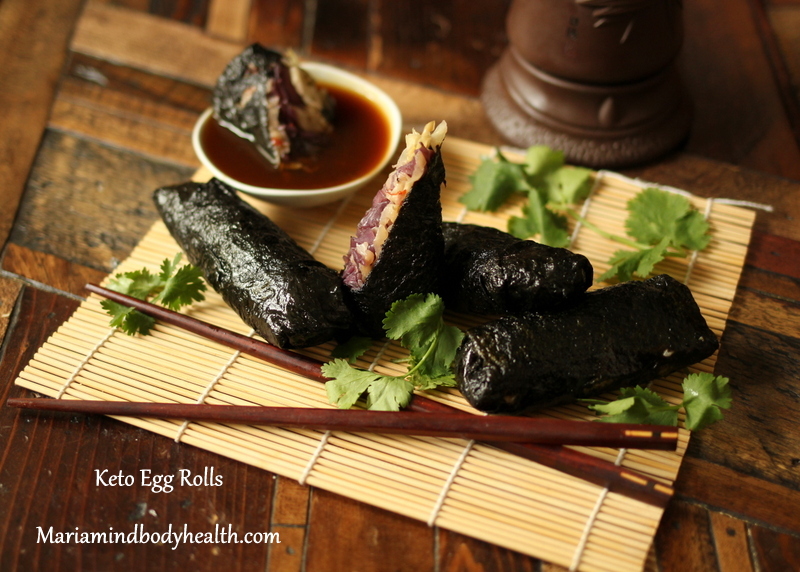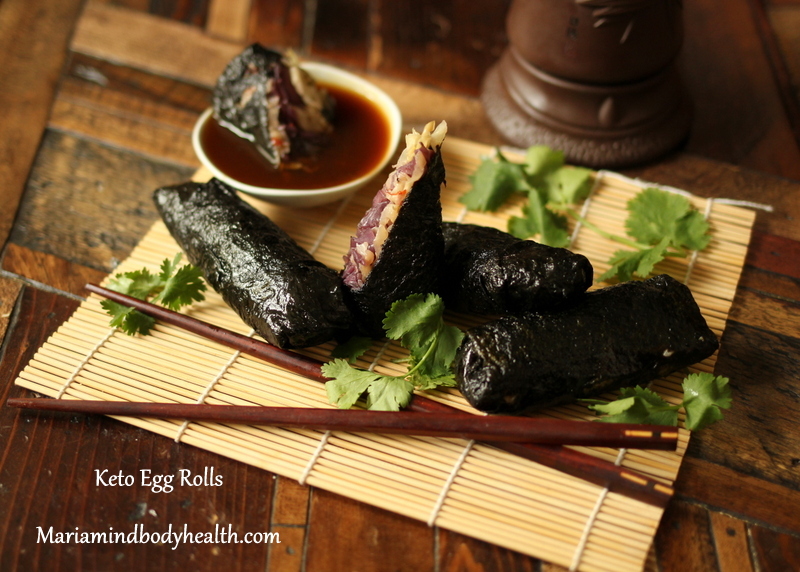 TESTIMONIES OF THE DAY
30 Day Accelerated Testimony WHILE TRAVELING: "So it's now day 21 – just got back from a wonderful weekend at the sea. I didn't feel self-conscious in my bikini, even though some bits are a little too wobbly for my liking – the toning and firming will take time! Best of all though, is that I had a cooler filled with food and ate lots of curried chicken, cabbage fried in masses of bacon grease, pork pot roast, and bacon grease and celery sticks whenever I needed a snack. I did not go hungry. I did not get all bent out of shape because other people were eating ice cream. Instead I rolled along the water's edge, covered in sand, getting dumped by waves, with sea water up my nose, in my eyes, in my ears…
This is miracle stuff Maria – I have not played in the ocean like this for FIFTEEN years!! The last time I was able to dip my head with impunity into the ocean, was in 1999! I have gone through a hundred kinds of hell with my sinuses for the last decade or so. Maybe it's a little premature to start raving with joy, but ten days ago, I stopped squirting cortisone up my nose and so far I've had no stuffiness or headaches and this is huge. I used to be in awful pain if I got so much as a drop of water in my ears and was forever anxiously mucking about with ear plugs which never worked. This weekend I simply removed my contact lenses (and hoped that I didn't fling myself at some strange man, having mistaken him for my husband) and flung myself with childlike gleeinto the ocean. Biggest problem was making sure that my bikini remained on in the waves! Thank you Maria!" – Lucrecia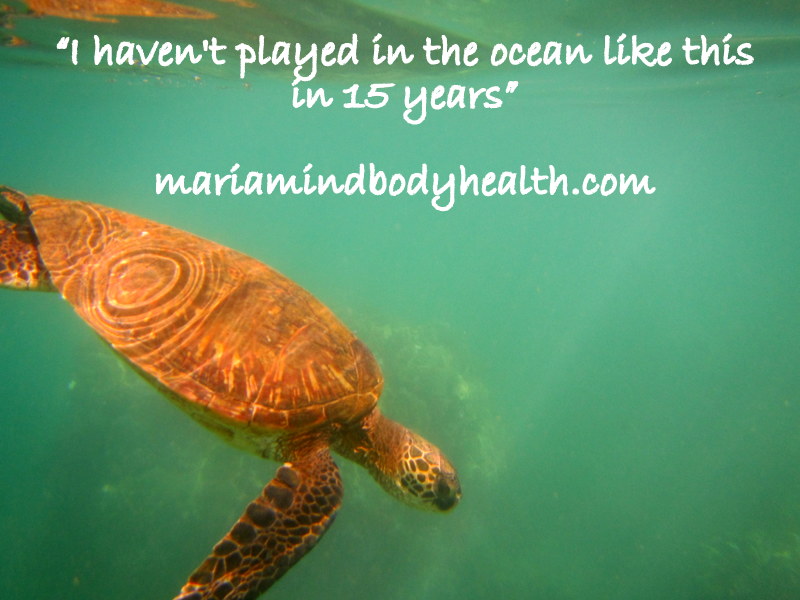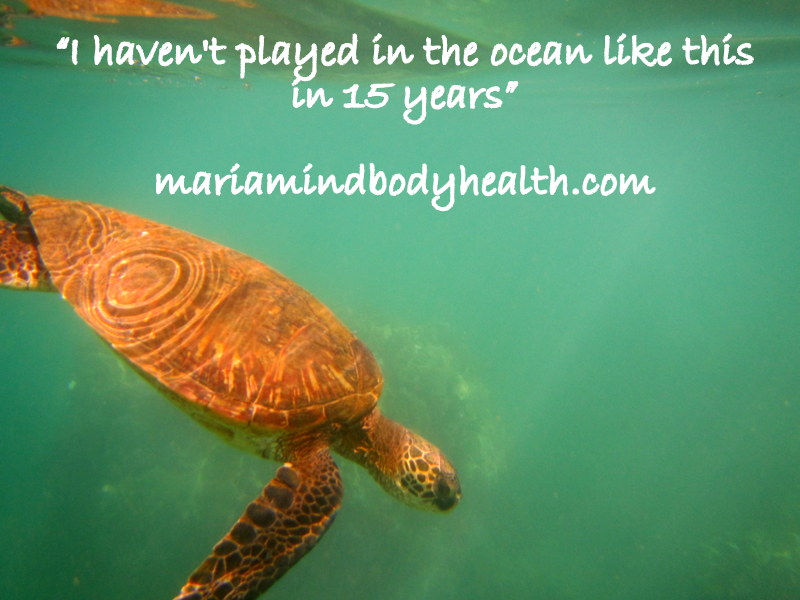 HAQ Supplement Testimony: "Some of the benefits from working out everyday and eating the Maria way.. my bad back and joint issues are pretty much gone.   I was so afraid of how bad my back would be on the cruise sleeping in the beds there.  I did not have one problem!!!  Amazing! Also, just raked leaves for 2 hours at my house this weekend.   That would usually lead me to the chiropractor and medication and hot/cold packs for a week….not this time.   Only required me to do some extra stretching of my low back!!    WOW!  Looking forward to a healthier future!!" – Mary Jo
30 Day Accelerated Testimony: "I am excited to  move forward with the plan-  just dabbling with  the Maria way- my husband has lost 25 lbs (in first 5 weeks!)- I have lost 6 ( go figure) but we both feel so much better being grain free-and sugar free- my  pre-diabetes  is now in the normal range J  My tonsils are decreasing in size by quite a bit- so excited to  do some fine tuning- just hoping I can get my weight loss moving – a bit faster hopefully!    Hubby loves the recipes and never complains about what I serve for dinner, or any meal for that matter. I have switched my pantry over- need to order a few more supplements- thanks for making everything  so easy to follow! You are truly a God send ( literally)  thank you for all you do!  God Bless!" –  Diana
To get started on your path to health and healing, click HERE. I'd be honored to help you too!
EGG ROLLS
Low Carb Egg Rolls (Gluten, Grain, Dairy, and Nut Free)
Egg Rolls (Gluten, Grain, Dairy, and Nut Free)
Ingredients
1

package seaweed wraps

20 sheets

SkinnyFat MCT Oil for frying

FILLING:

1

lb

organic ground pork

2

cups

shredded

diced cabbage

3

TBS

Coconut Aminos

1

clove

garlic

1

tsp

fresh grated ginger

½

tsp

Five Spice

½

tsp

Redmond Real salt

SWEET n SOUR SAUCE

1/2

cup

Natural Sweetener

1/2

cup

coconut vinegar

2

TBS

coconut aminos

1

TBS

tomato paste

1

clove

roasted garlic

not raw

1

tsp

grated ginger
Instructions
Preheat fryer or oil in a deep skillet to 350 degrees F.

Brown ground pork with shredded cabbage in a large skillet with coconut aminos, garlic, ginger, 5-spice and salt.

Cook until meat is cooked through and cabbage is tender.

Remove filling from heat.

Lay one seaweed wrapper on sushi mat (or parchment paper) and spoon about 2 tablespoons of the filling into the center.

As you start rolling the wrapper, tuck the corners into the ends so that the egg roll is closed from all angles. NOTE: if the seaweed rips, it is ok. It will seal when you fry it.

Repeat until all wrappers are filled.

Working in batches fry the egg rolls by placing the tightly wrapped roll into the hot oil for about 2 minutes or until crisp on the outside. Remove from oil and serve. NOTE: they will lose crispiness if they sit too long.

SWEET n SOUR SAUCE: Heat the ingredients in a small saucepan until simmering. Whisk until smooth. If you want a thicker sauce, add 1/4 tsp guar gum.

OIL TIP: Once cool, strain the oil and store in mason jars in the fridge for future use.
Notes
NUTRITIONAL COMPARISON (per 2 rolls)
Traditional Egg Rolls = 310 calories, 6.9g fat, 16g protein, 46g carbs
"Healthified" Egg Rolls = 153 calories, 9.8g fat, 12.5g protein, 4g carbs
(78% fat, 13% protein, 9% carbs)
 ROASTED GARLIC
Roasted garlic is something so different than raw garlic. Craig and I were once eating at a Greek restaurant in St. Paul, MN called Shish. Craig's kaboobs came with a side of the white "mash" which we thought were garlic mashed potatoes. It had the consistency of mashed potatoes and had a smell of garlic. We asked the owner what it was and he said roasted whipped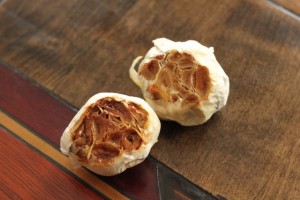 garlic. We tried it and we had to ask again to make sure there wasn't anything added because it really tasted like mashed potatoes. Nope, just roasted garlic. So, I came home and started making roasted garlic like mad. It is so tasty! I also tried making it in my slow cooker and it works perfect! I do a large batch and store extra in the freezer for meals and side dishes like the Roasted Cauliflower.
To find my easy Roasted Garlic recipe, check out The Art of Healthy Eating Slow Cooker. Thank you all for your love and support!