Keto Mozzarella Sticks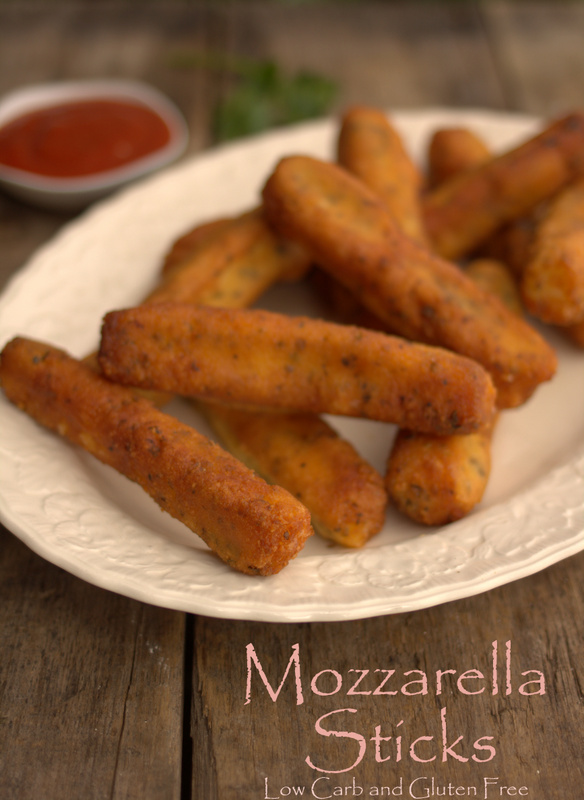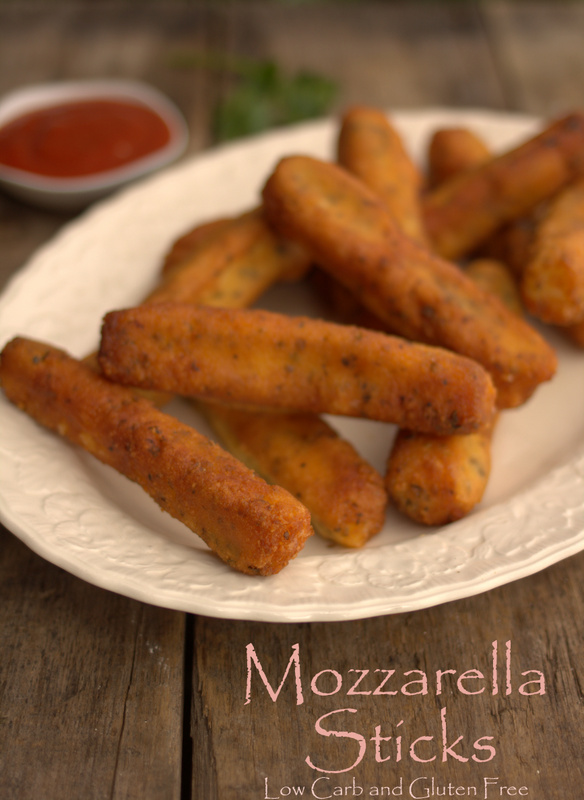 If you haven't noticed, I do not allow advertising on my site.
I just didn't agree with some of the products that were advertised. They were keto products, but they were unhealthy and I would never personally eat most of the products. It was hard to say no to blog advertisements; they pay thousands of dollars a month, but I just felt uncomfortable about having the products I didn't recommend on my website.
Instead, I have created a shopping list where you can find all the healthy ingredients that are difficult to find in the grocery store (and if you do find them, they are often very expensive).
I have done a lot of detective work and found the lowest prices on for all of the products I use and love. Everything from food, pantry items, kitchen tools, supplements, and skin products are on my list.
I rarely waste time in the grocery store because I find everything online for a way better price!
All you have to do is click on the words in my recipes and it will take you right to the correct item. If you add them to your cart I get a tiny commission that helps me afford to keep practicing recipes (Recipe experimenting can costing me a fortune!…but I love helping!).
I also have GREAT HOLIDAY GIFT IDEAS on the list!
Happy Shopping and THANK YOU for all your support!!!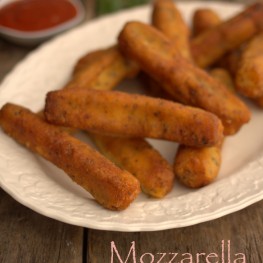 Mozzarella Sticks
Ingredients
Oil for frying

8

pieces

of String Cheese

1

egg

8

TBS

Parmesan cheese

4

TBS

dried Italian spices
Instructions
DO AHEAD: Unwrap the cheese. Place an egg into a medium sized shallow bowl and scramble with a fork. Place the Parmesan cheese and spices in a separate medium sized shallow bowl. Dip the unwrapped cheese sticks into the egg just enough to wet the cheese stick. Then dip into the Parmesan spice mixture and coat the cheese stick well (re-dip in both if need a thicker coating). Place coated cheese sticks in a bowl, cover and freeze for 2 hours or until ready to fry. NOTE: If the cheese sticks are not frozen you will get a gooey mess instead of formed cheese sticks.

Heat oil in a deep fryer or a deep saute pan to medium-high heat.

Place each frozen coated cheese sticks into the hot oil, turning frequently, until the outsides become slightly crisp and the cheese becomes gooey. This will only take a minute or two.

Remove to a platter, cool slightly, and enjoy with sugar free red sauce!
Notes
NUTRITIONAL COMPARISON (per serving)
Traditional Mozzerella Sticks = 280 calories, 15g fat, 11g protein, 24g carbs
"Healthified" Mozzerella Sticks = 227 calories, 17g fat, 17g protein, 2.4g carb, 0g fiber
(67% fat, 30% protein, 3% carbs)
TESTIMONY OF THE DAY
"I am REALLY thankful for Maria & Craig Emmerich. I started Maria's Keto 3 months ago. So this photo is 3.5 months progress.
Down 22lbs and 10+ inches. What a difference!
A year ago this dress wouldn't have fit over my shoulders.  THANK YOU MARIA & CRAIG THANK YOU" – Jill
Most people I consult are doing keto totally wrong. Get fast results with the my NEW Keto Packages!