Keto Hot Fudge Sundae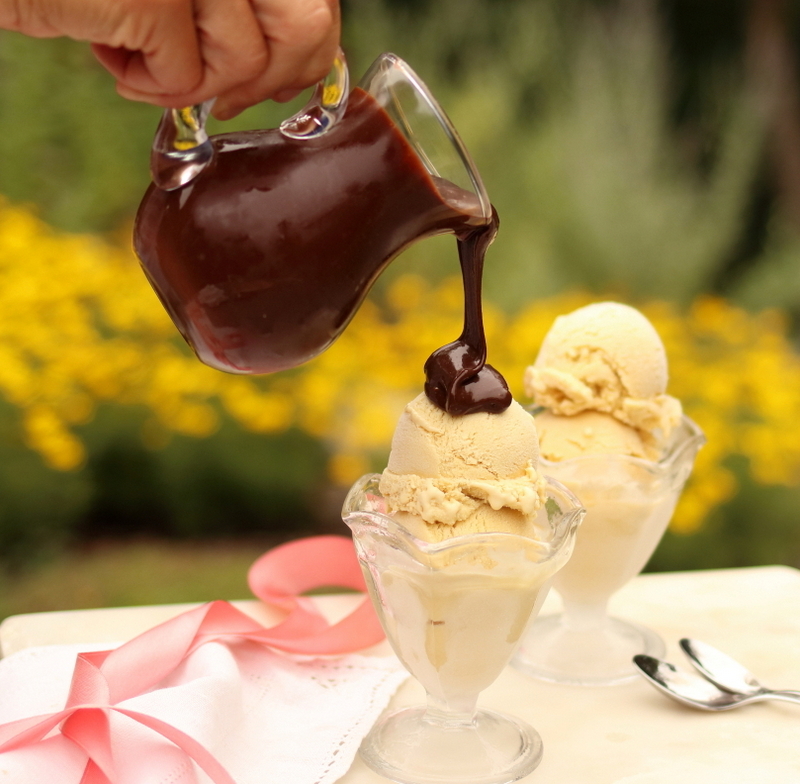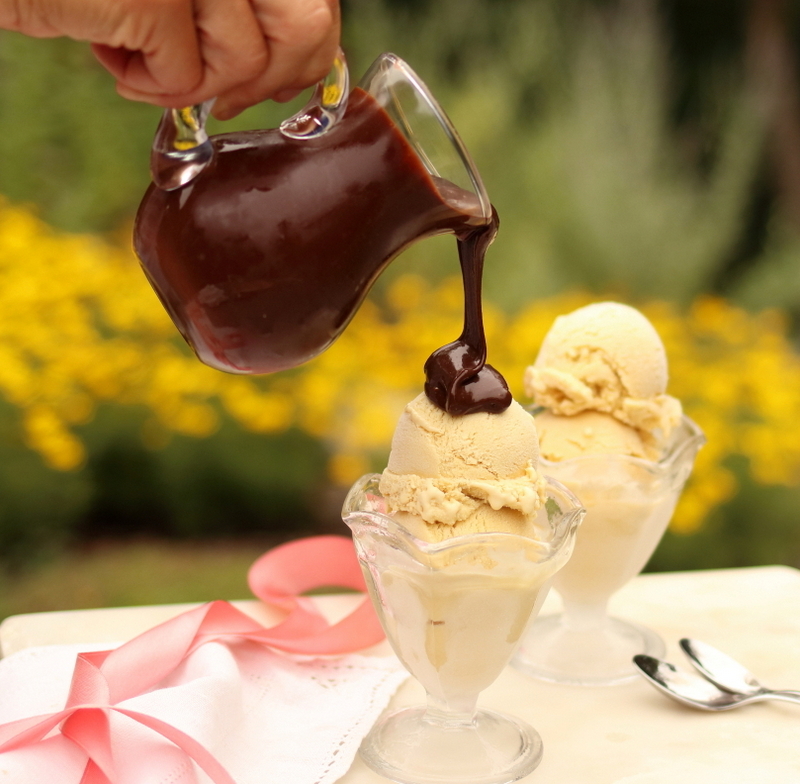 I grew up in a small town in North-central Wisconsin called Medford. We had a cute ice cream shop called Tasty Treat. When I was little we had a huge garden and my parents would treat us to ice cream at Tasty Treat on Friday night if we would help pick weeds.
We are often told to see food as fuel and nothing else, but food is more than that. Even at the young age of 2 ½ my son who first came into our life from Ethiopia demonstrated how food is more than just nourishment. I have videos of him as I am preparing dinner. He would jump into his booster chair, buckle in and start to sing. It wasn't because he was getting a chicken nuggets, Kraft macaroni n cheese or a bowl of ice cream. I was making my Protein Noodle Lasagna and he sang at the top of his lungs because it was meal time. Food is pleasure, food is love, food should also be nourishing and that is why I love to make healthy keto treats like a keto hot fudge sundae. It is filled with pleasure, love and it is delicious!
It isn't bad to enjoy food, my goal is for you to enjoy and fall in love with ketogenic foods so you can not only nourish your soul but nourish your body.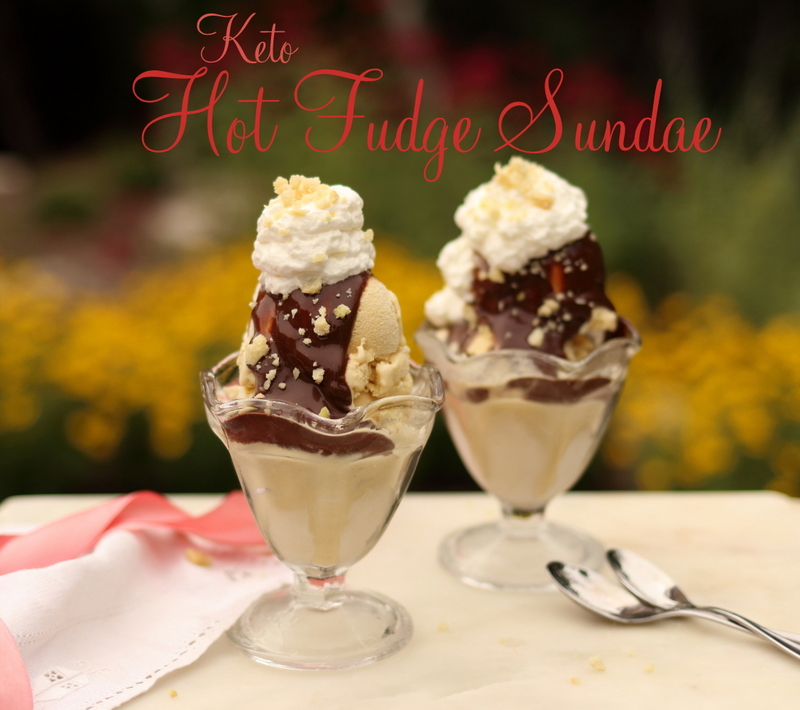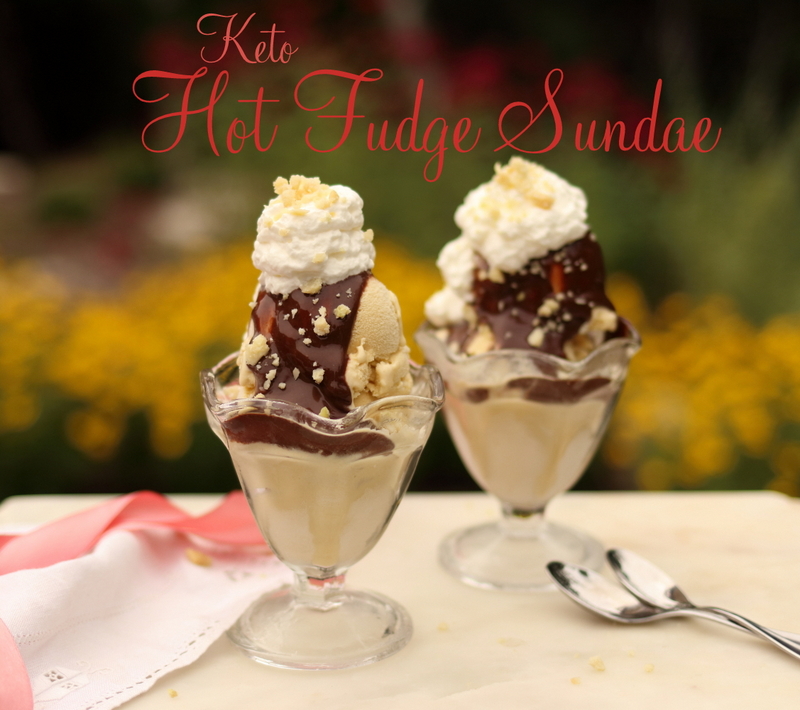 Looking for an extremely low carb nut?   Only 1g carb per serving! Click here to get a great sale!
Use code MARIA10 at checkout and get a great discount! I always pack them when I am on an adventure!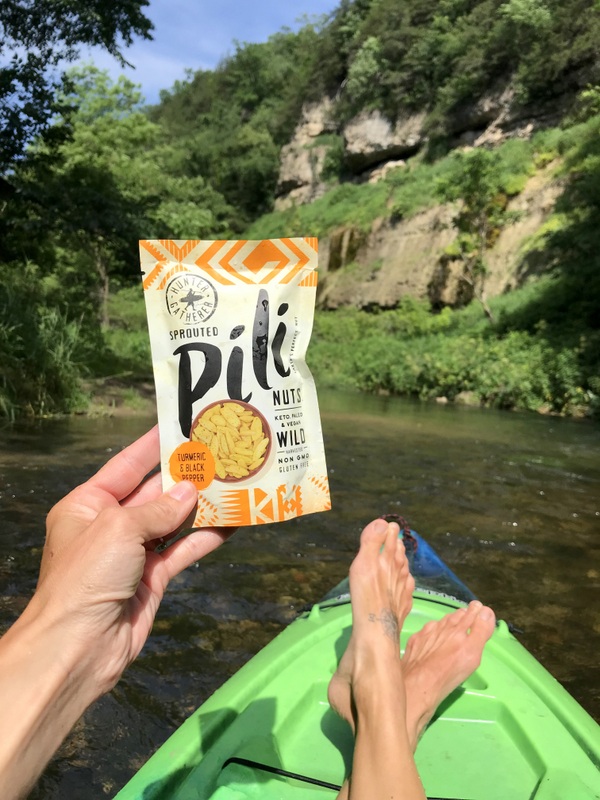 Keto Hot Fudge Sundae
Equipment
Ingredients
HOT FUDGE:
¾

cup

heavy cream

or full-fat coconut milk if dairy-free

1/3

cup

Natural Sweetener

2

ounces

unsweetened chocolate

finely chopped

1

teaspoon

vanilla extract
GARNISH:
Whipped Cream

sprayed from whipped cream canister

Pili Nuts

crushed, or almonds or peanuts
Instructions
While the ice cream is churning, make the hot fudge.

To make the hot fudge sauce, place the heavy cream, sweetener in a medium pot over high heat. Once hot, remove from the heat and add the chopped chocolate. Stir until chocolate is melted. Stir in the vanilla. Taste and adjust sweetness to your liking. Set in fridge to cool for a few minutes.
Nutrition
Calories:
210
|
Fat:
21
g
|
Protein:
3
g
|
Carbohydrates:
3
g
|
Fiber:
1
g
|
P:E Ratio:
0.1
TESTIMONY OF THE DAY
"I am so grateful for Maria Emmerich!

I have always struggled with my weight. At 28, I can say I tried every fad diet out there. Now with the help of Maria Emmerich and Craig Emmerich, I am half way to my goal weight. Left I was over 300 pounds at my brothers wedding and on the right I am 236.

Still a ways to go, but I know I got this now and can live this way for the rest of my life. Everyone notices how much happier I am and it's true! Love the Emmerich Keto way! 
Most people I consult are doing keto totally wrong. Get fast results with the my NEW Keto School!