Keto Creamsicle Ice Lollies
FLASH SALE
DO NOT MISS THIS DEAL!
For 24 hours you can get Equip Prime Protein for 20% OFF! (BIGGEST SALE THEY DO!) You must order 3 bags 🙂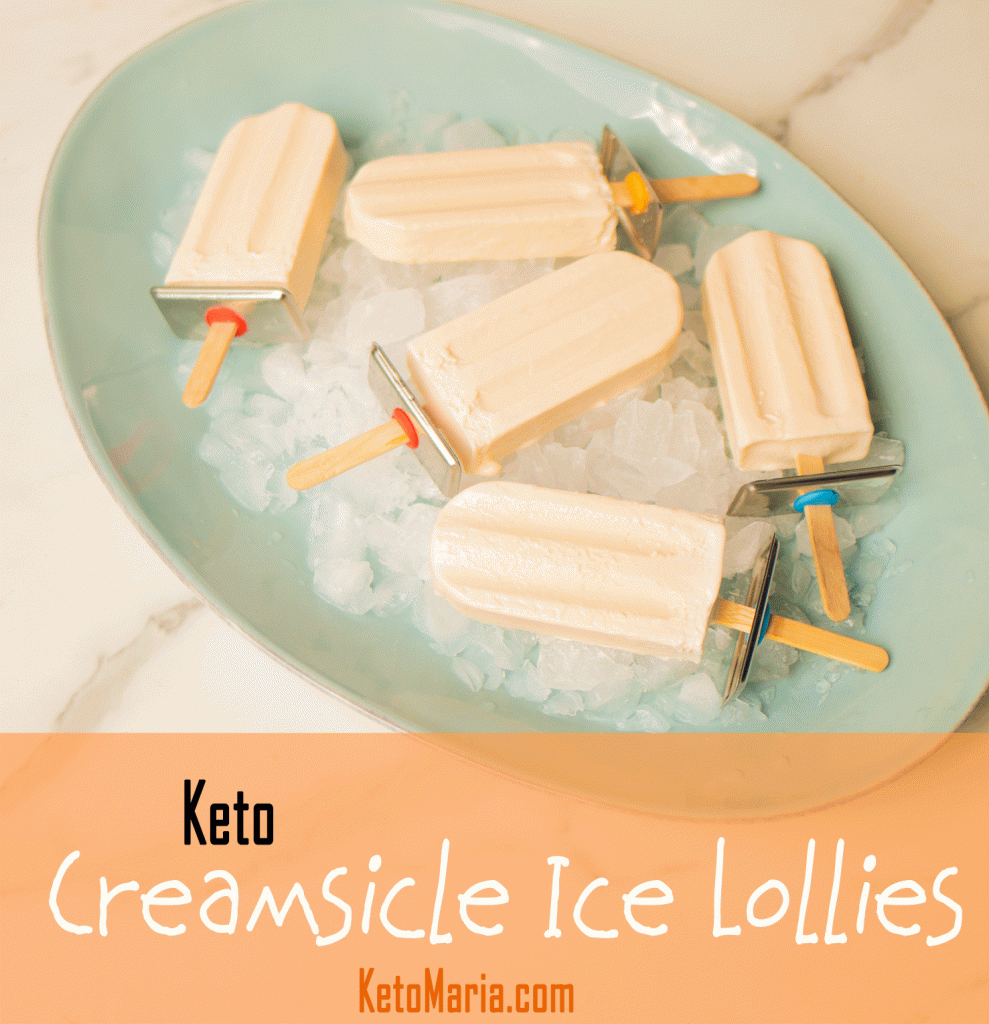 Creamsicle Ice Lollies are a summertime staple at our house. I love the simple life in the summer… long country bike rides, kayaking on quiet lakes and simple recipes like Creamsicle ice lollies! In the evenings, you can often find us riding bikes on country roads with the boys enjoying these Keto Ice Lollies!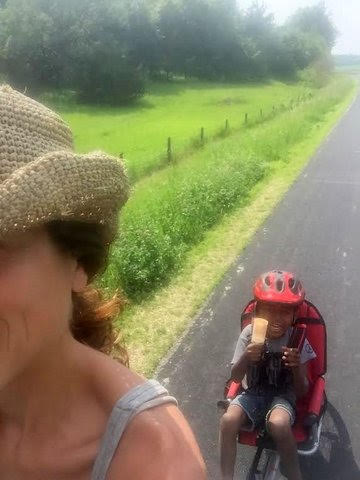 I love making keto Ice Lollies because ice cream can be a chore, but Ice Lollies are super easy! All you have to do is throw everything into a powerful blender and puree until smooth! I always taste and adjust the sweetness before I pour them into popsicle molds.
When I was little I often had Flintstone Orange Push Pops! If you remember those, you will LOVE this keto version! They are like an orange cream in an ice pop!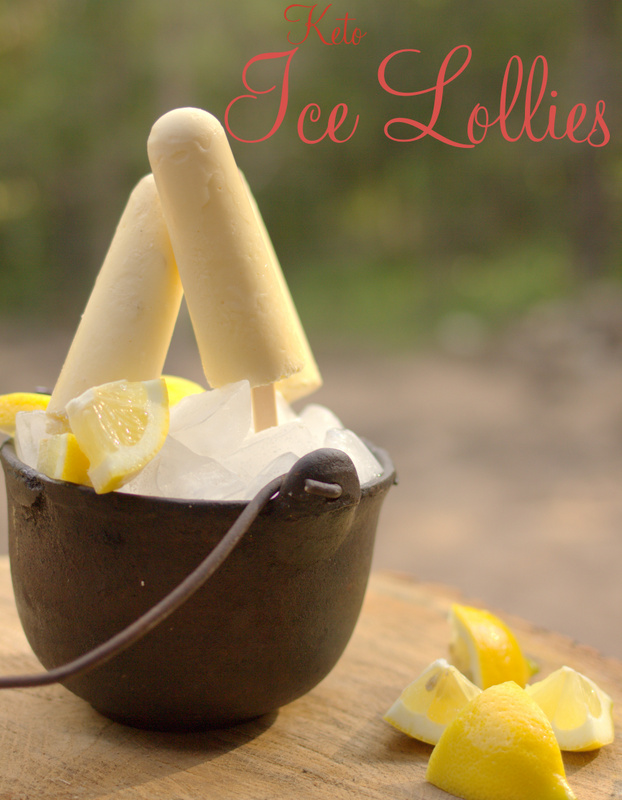 HOW TO MAKE CREAMSICLE ICE LOLLIES
To make my Creamsicle Ice Lollies, I used vanilla Equip Prime Protein powder!
I love Equip Prime Protein powder so much, I even pack a bag and an immersion blender with me when I travel! I am in LOVE with it!
It works great for making recipes like my protein-packed ice lollies. I used the vanilla Equip which is so delicious!
Equip Prime Protein powder is an all-natural, comes from 100% grass-fed beef protein powder. No fillers, no additives, no chemicals and it is so delicious!
Use code MARIA to save!

(and today only, get 20% off with code MARIA20)
Happy Shopping and THANK YOU for all your support!!!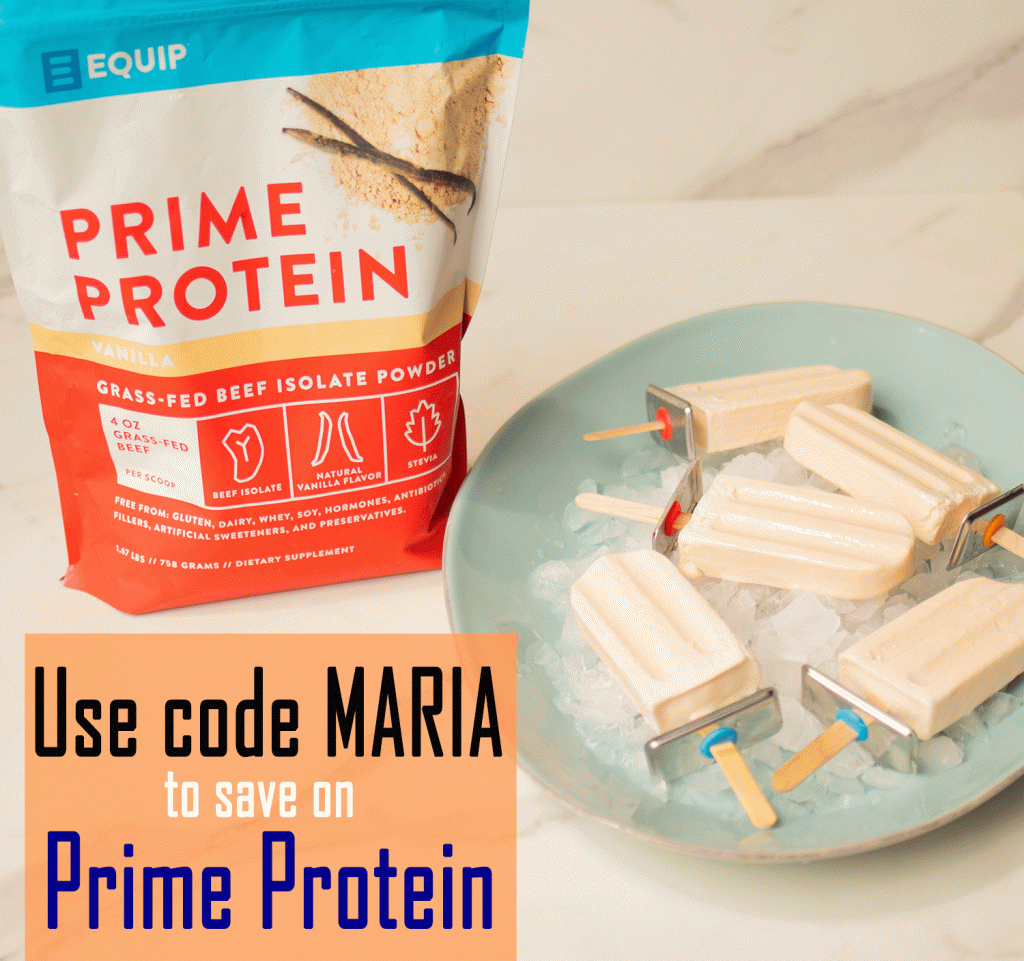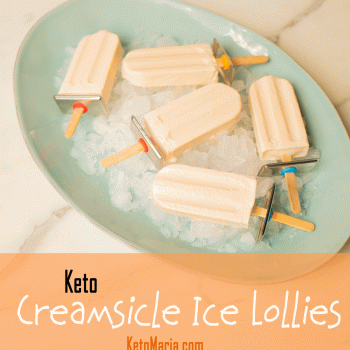 Ice Lollies
Ingredients
1¼

cups

unsweetened macadamia nut milk

or heavy cream or coconut milk

4

ounces

cream cheese

softened (or Kite Hill brand for dairy-free)

2

scoops

Vanilla Equip Protein Powder

¼

cup

Natural Sweetener

or powdered allulose

1

teaspoon

orange extract

¼

teaspoon

Redmond Real salt
Instructions
Place the ingredients in a blender and puree until smooth.

Pour the mixture into 4 push pop molds and freeze for at least 2 hours before serving. Store covered in the freezer for up to 1 month.
Video
Nutrition
Calories:
165.8
|
Fat:
10.6
g
|
Protein:
12.3
g
|
Carbohydrates:
2.8
g
|
Fiber:
0.3
g
|
P:E Ratio:
0.9
TESTIMONY OF THE DAY
"Hi Maria!

This may be a long post to some, but I would like to express my gratitude regarding this weight loss journey, and how it has positively affected my travel.

First, I am grateful that I FINALLY feel like the seat on the plane is sized correctly for my build. Many of you have not experienced this, but it embarrassing to "spill" over into the other seat, or into the aisle. Or feel as though you have to lean way into the aisle so as not to make your row mates feel "stifled."

Secondly, I always open the seat belt strap as far as it will go, and try to close it, but always felt pinched. Today, I opened the strap, easily closed the belt, and was able to shorten the strap to have it fit snugly, not on my belly, but at my hips!

Most importantly, I am grateful for the absence of knee pain, as I walk from one terminal to the next, stand in line, to baggage claim, and again to stand in line to wait for the hotel shuttle. I would have previously felt a compelling urge to sit, or rock on each foot to accommodate the gnawing pain in my knee.

Today, no pain.

Today, no worry about how passengers and crew will perceive me.

No pre-planning places to stop and rest, or where to strategically place myself so as not to be in the way.

I traveled pain-free, anonymously, invisibly.

And it was glorious.

THESE are the moments I dreamed about: not climbing mountains, or running marathons. Just to exist amongst the herd.

These are the moments that make me reply, whenever anyone asks me, "don't you miss bread", or "don't you want to cheat sometimes?"

"No. Not anymore." -L
Most people I consult are doing keto totally wrong. Get fast results with the my NEW Keto School!