Keto Bread
 Testimony of the Day
In 2001 I felt like crap! Depression, anxiety, exhaustion, adrenal fatigue, hypothyroidism, mononucleosis, candida overgrowth, Celiac's disease, and an abundant of other food sensitivities. All unknown at the time. I just knew I hurt mentally, emotional, spiritual, physically, psychologically and I didn't know why. No one did. I was a full blown vegan.
With Maria's guidance of supplements and staying 100% compliance to her diet, my gut has finally healed, my emotional health completely stabilized, my acne gone, excess pounds gone, brain fog gone, tired / fatigue gone. I am the healthy image I longed to be. It took time, persistence, patience, and self-discipline. It has been a journey that has paid off!" Lacy
Click HERE to start your journey to a keto-adapted diet!
 
UPDATED EGG WHITE PROTEIN AMOUNT: 1/9/15
This bread is a light and fluffy bread that often gets referred to the texture of "Wonder Bread." If you properly whip the whites until very very stiff, you will not end up with an eggy soufflé-like bread. It will be light and airy.
Meringues and humidity do not mix. If you have a very humid kitchen, you will not end up with a crispy meringue.
If you try making this with a carton of egg whites you will not end up with an airy bread. It is best to use real eggs and separate the yolks from the whites. Egg whites in the carton do not whip as well and you will end up with more of a soufflé-like bread instead of a fluffy and airy bread.
Keto-Adapted Bread
Instructions
Preheat the oven to 325 degrees F.
Separate the eggs (save the yolks), and whip the whites for a few minutes until VERY stiff (I use a stand mixer on high for a few minutes).
Gently mix the protein powder into the whites.
Slowly fold the reserved egg yolks into the whites (making sure the whites don't fall).
Grease a bread pan with coconut oil spray and fill with "dough."
Bake for 25-30 minutes or until golden brown.
Let completely cool before cutting or the bread will fall. Cut into slices.
I keep this bread in the freezer at all times to make sandwiches.
OPTION: Make bread into 18 buns on a greased cookie sheet.
NOTE: If having trouble with it falling after cooking, try 400 degrees for an hour. Some protein powders require longer.
Notes
NUTRITIONAL COMPARISON (per serving)
Traditional Bread = 80 calories, 2g fat, 2g protein, 24.5g carbs, 1g fiber
Keto-Adapted Bread = 49 calories, 2.9g fat, 5.2g protein, 0.5g carb, trace fiber (53.5% fat, 42.5% protein, 4% carbs)
NOTE: In this video, I use cream cheese instead of the yolks (which is what the recipe calls for). I write in Keto-Adapted to stay dairy free, so I recommend using yolks instead of cream cheese IF you are not losing weight while eating Keto.
 Another Great Testimony!
"I am underway with the Keto-Adapted Plan and I am thrilled with the results in just four days.  Probably the biggest thing is that my fasting BG was 129 on the first morning, then 105, then 94 yesterday, and 92 today.  I am hooked!:" – Ann
Click HERE to sign up and get the results like Ann! You deserve it!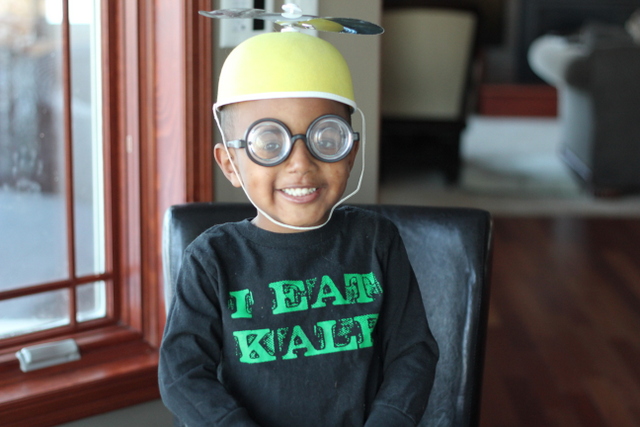 This is the definition of Cabin Fever… 50 below wind chill equals mischievous children!