Jalapeno Popper Chicken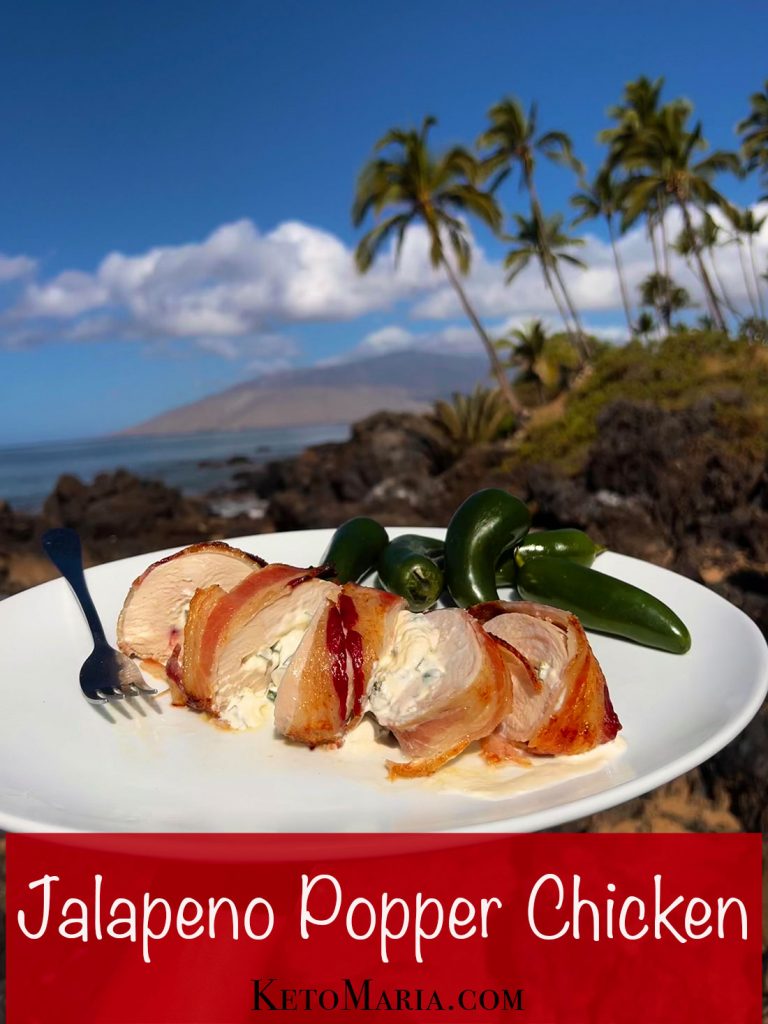 My boys LOVE Jalapeño Poppers!
I wanted to make Jalapeno Poppers more into a meal so I made bacon wrapped chicken breasts stuffed with jalapeños and cream cheese. If you are dairy free, do not skip over this recipe! I used Kite Hill dairy free cream cheese spread and it worked great!
Jalapeno Popper Chicken was a huge hit with Kai! You can see his reaction on my Instagram Reel video on @mariaemmerich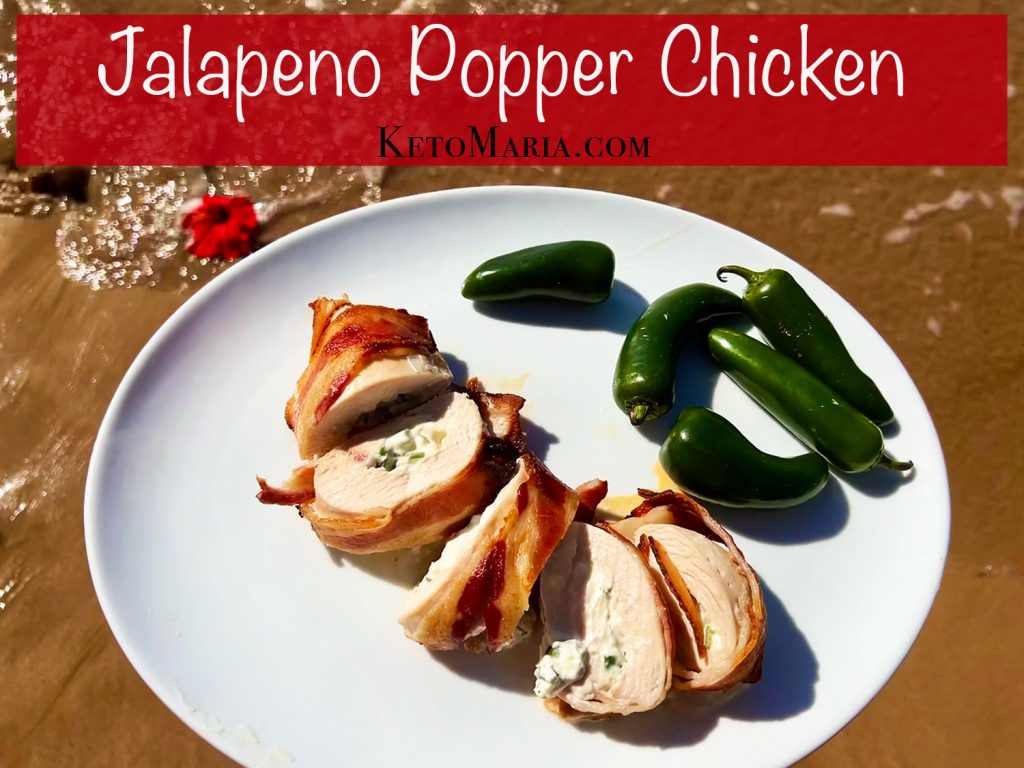 My Jalapeno Popper chicken is SUPER delicious! It is an easy keto recipe that will quickly become a fan favorite!
To make my Jalapeno Popper Chicken, I used organic chicken breasts and sugar free bacon from Butcherbox!
I had chicken breasts in my freezer from Butcherbox to make my recipe and I want to tell you some GREAT news!
You can skip wasting time at the grocery store and have more time to make healthy meals at home by ordering Butcherbox! I get a delivery twice a month and I love that I can just open my freezer to make easy meals like Jalapeno Popper Chicken!
If you're an existing ButcherBox member I've got deals for you too.
Skip the stores with all the temptations and get quality food mailed to your front door!
Click HERE to access member deals and specials.
You'll find exclusive and limited time offers as well as new product launches like lobster, ground bison, seafood sampler, cast-iron favorites, their legendary SUGAR FREE bacon blast (10 packs of bacon for just $5/pack), and so much more. Their member deals are constantly changing so be sure to click
HERE
!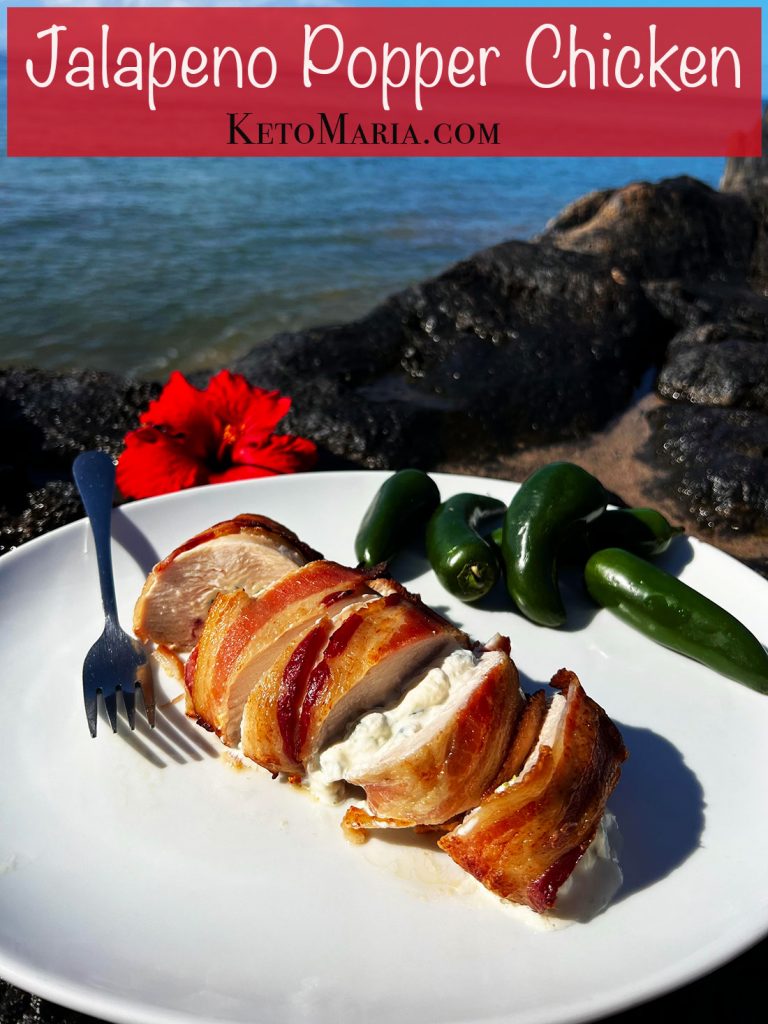 Jalapeno Popper Chicken
Ingredients
Instructions
Preheat oven to 400°F.

Place a chicken breast on a cutting board. Take a sharp knife and, holding it parallel to the chicken, make a 1-inch-wide incision at the top of the breast. Carefully cut into the chicken to form a large pocket, leaving a ½-inch border along the sides and bottom. Repeat with the other 3 breasts.

Place the cheese in a bowl and add the jalepinos. Stir well to combine. Place mixture into a large ziplock. Cut a ¾-inch hole in one corner of the plastic bag with the jalepeno cheese, then squirt the softened cheese into the pockets in the chicken, dividing the cheese evenly among them.

Wrap 2 strips of bacon around each breast and secure the ends with toothpicks. Place the bacon-wrapped Chicken onto a rimmed baking sheet and place in the oven. Cook until the bacon is crisp and the chicken is cooked through, about 18-20 minutes. Timing will depend on how thick the chicken breast is.

Store in an airtight container in the refrigerator for up to 3 days. To reheat, place on a rimmed baking sheet in a 400 degree F oven for 5 minutes or until warmed through.
Nutrition
Calories:
524
|
Fat:
29
g
|
Protein:
59
g
|
Carbohydrates:
2
g
|
Fiber:
1
g
|
P:E Ratio:
2
TESTIMONY OF THE DAY
"When I was 31, I had my first grand mal seizure and was diagnosed with epilepsy.
I began following keto purely for neurological benefits. Many other benefits were almost immediate. My multiple migraines every month were gone; my body and joints stopped hurting from all of the processed food and sugar I was consuming.  I slept better than I ever had. But even more than that, my weight was dropping. Steadily.
However, within 6-8 months, I began stalling and struggling.  The weight loss wasn't budging and I was following the guidance of strangers through blogs and facebook groups to try and figure out why.
On my birthday, I received a cookbook by Maria Emmerich, and decided to start researching Maria's way of following keto.
Everything changed!!!
Maria understood the connection between food and nutrition for the body.  She was passionate about helping others achieve not just a healthy weight but optimal overall health. For the first time, I felt empowered that I had the knowledge to continue on this way of eating for the rest of my life.
I went from 406 pounds (at my highest) to 156 pounds.  I am transformed and healthy, and attribute a tremendous amount of my success to following Maria.
Maria, thank you from the bottom of my heart for pouring your knowledge and wisdom into others.  You helped change and save my life, and I am so thankful.
Jessica"
Most people I consult are doing keto totally wrong. Get fast results with the my Mind-blowing Keto School!