Frankenberry Cereal

CEREAL
Really!? This box of cereal gets a "Healthy Whole Grain and Calcium" check of approval? I hate marketing! All I read is corn, sugar, unhealthy fats and artificial coloring!
Ingredients: Whole Grain Corn, Corn Meal, Sugar, Marshmallows (Sugar, Dextrose, Modified Corn Starch, Corn Syrup, Gelatin, Malic Acid, Natural & Artificial Flavor, Citric Acid, Red 40, Blue 1 & 2), Corn Syrup, Corn Starch, Salt, Canola and/or Rice Bran Oil, Tricalcium Phosphate, Trisodium Phosphate, Red 40, Blue 1, Artificial Flavor. BHT Added to Preserve Freshness. Vitamins and Minerals: Calcium Carbonate, Zinc and Iron (Mineral Nutrients), Vitamin C (Sodium Ascorbate), a B Vitamin (Niacinamide), Vitamin B6 (Pyridoxine Hydrochloride), Vitamin B2 (Riboflavin), Vitamin B1 (Thiamin Mononitrate), Vitamin A (Palmitate), a B Vitamin (Folic Acid), Vitamin B12, Vitamin D3.
TIP: If you use coconut oil, this works great for traveling or packing for school. No refrigeration is needed! Here's to happy and healthy kids!
"HEALTHIFIED" CEREAL
1/3 cup erythritol (or Swerve)
1 tsp stevia glycerite (omit if using Swerve)
1/3 cup crushed almonds/pecans/walnuts
1/4 cup almond flour
1/4 cup JAY ROBB strawberry whey protein (or egg white protein)
1/4 cup butter or coconut oil, softened
1 tsp strawberry extract
Preheat oven to 300 degrees F (170 degrees C). Combine 1/3 cup erythritol and stevia glycerite (or Swerve), 1/3 cup crushed nuts, almond flour, protein powder and extract in a small bowl. Cut in butter with fork or pastry blender until mixture resembles coarse crumbs. Place on a cookie sheet with defined edges or the butter will leak off. Bake for 12-20 minutes or until golden brown. Remove from the oven and gently stir while still hot. Let cool in the cookie tin (it will crisp up A LOT). Break pieces apart and enjoy with unsweetened almond milk (NOTE: I added 1 tsp of strawberry extract to my milk for extra strawberry flavor!). Makes 4 servings.
MILK COMPARISON (per cup)NUTRITIONAL COMPARISON (per serving)
Post Cereal = 220 calories, 3g fat, 3g protein, 45 carbs, 2g fiber
"Healthified" Cereal = 220 calories, 9.2 g protein, 18g fat, 4g carbs, 2 g fiber
Skim Milk = 90 calories, 13g carbs, 13g sugar
Unsweetened Almond milk = 35 calories, 1g carb, 0g sugar
SWEETENER TIPS (more information in The Art of Eating Healthy)
My recipes will call for erythritol and stevia glycerite. I use these separate to help keep my costs down. In any recipe you can use Swerve, ZSweet, Truvia, Organic Zero, Xylitol or Just Like Sugar. In order to use a different product, use the same amount of sweetener for the amount of erythritol in the recipe and omit the stevia (except for Organic Zero, that is only erythritol and you will still need stevia for sweetness). TIP: Most people report that Swerve is their favorite for sweetness!
Note: You can click HERE to find healthy natural sweeteners.
1 cup erythritol and 1 tsp stevia = 1 cup Swerve
1 cup erythritol and 1 tsp stevia = 1 cup ZSweet
1 cup erythritol and 1 tsp stevia = 1 cup Truvia
1 cup erythritol and 1 tsp stevia = 1 cup Xylitol
1 cup erythritol and 1 tsp stevia = 1 cup Just Like Sugar
1 cup erythritol and 1 tsp stevia = 1 cup Organic Zero and 1 tsp stevia
Testimony of the Day
"Before working with Maria, I had struggled most of my adult life with my weight. I had tried other plans, and they would work for a time and then once I went on my own, I fell back into the old patterns and the weight came back. In December 2012, I weighed 212lbs. I had been pushed into finding an alternative way to better eating because of some health-related issues in my family. My dad is diabetic and has had a couple of heart attacks. He's been told that there's nothing that they can do to repair his arteries. Of course, this gets me paying attention as I don't want to head down that same path.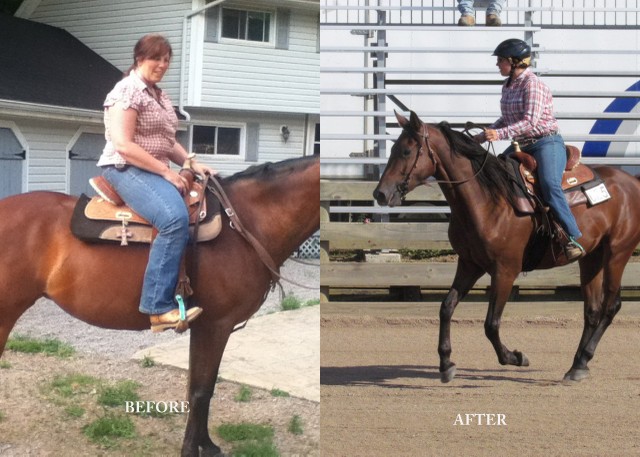 Maria was non-judgemental during this process. She was always providing me excellent resources to allow me to take this journey on my own once I got properly set up. When I was struggling she had tips for me. The videos that she's created or the ones that she recommends were always timely and helpful. I have lost 35 lbs since working with Maria – and just 7 away from my original goal. Eating food that tastes amazing has been the key to my success in being able to do this on my own. I'm a fussy eater, but also one who's grown up in a practical environment. The menus that Maria has created are based on food that I grew up on – not high-end fancy dishes that I don't know how to pronounce. I have to say that that has made a huge difference for me – eating foods that I would have ate – just differently so that they're healthy for me and keep me satiated. Maria has given me the tools and resources to be able to modify my own recipes in a 'healthified' way. Since losing weight, I am now able to fit into cute show clothes again, and I'm sure that I'm also much lighter for my horse's sake :-)" –Janice
To get started on your before and after photo collage, click HERE.