EGGcelent Meatloaf
About 8 years ago, Craig's parents gave us the BEST Christmas present! It was a 1/2 grass-fed cow from a farmer! Grass-fed beef is probably the best gift they could have gotten us! I suggest a box of quality beef from Butcherbox as a gift to your family or friend! Each month they will remember you and enjoy healthy meals!
We love using Butcherbox ground beef for lots of recipes including this Ranch Meatloaf. Check out this video with Micah as my assistant on what you get in a box each month! You can customize your box too! We now are getting ribs and ground beef which we eat all the time!
A client mentioned she saw this recipe by Nigella Lawson from the Food Network. I made a few changes…I decreased the onion, and I swapped the breadcrumbs for 1/2 mushrooms and 1/2 Parmesan cheese. Mushrooms and Parmesan are known to have "umami." Umami is the Japanese word for savory. Using certain foods with Umami enhances flavor greatly!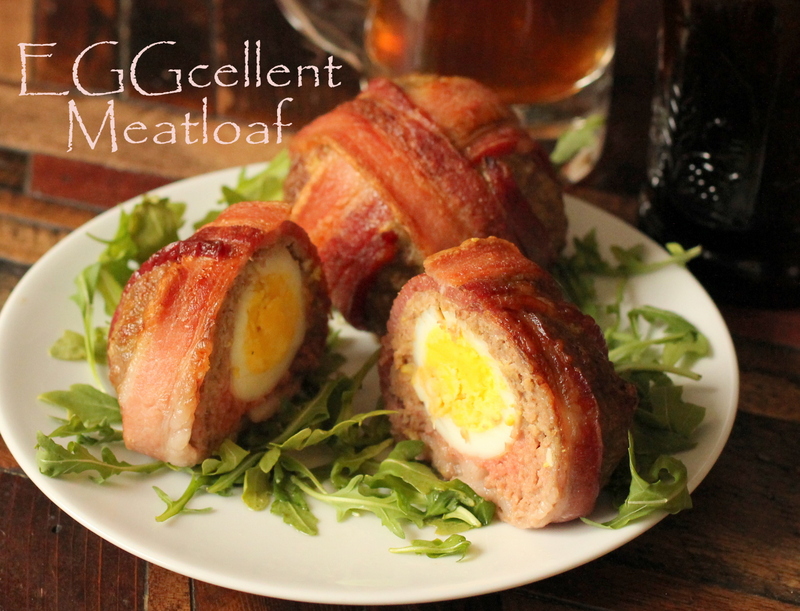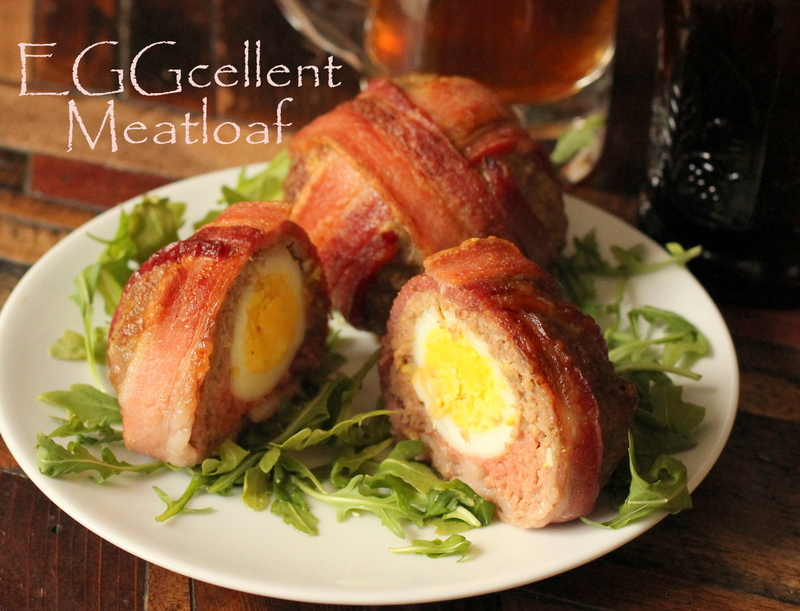 "HEALTHIFIED" MEATLOAF
4 eggs
1 onion, chopped
1 TBS butter
1 tsp Celtic sea salt
2 pounds grass-fed ground beef
1 cup finely chopped mushrooms
1 cup freshly grated Parmesan cheese
20 slices nitrate-free bacon
Preheat the oven to 400 degrees F. Bring a saucepan of water to a boil and then boil 3 of the eggs for 7 minutes. Rinse in cold water and set aside.
Peel and chop the onions, and heat the butter in a thick-bottomed frying pan. Cook the onions gently sprinkled with the salt, for about 20 to 25 minutes or until the onions are golden. Remove to a bowl to cool.
Put the raw egg, ground beef, chopped mushrooms, and Parmesan cheese into a bowl, and when the onion mixture is not hot to the touch, add to the bowl and work everything together with your hands.
Divide the mixture into 2, and in the pan, make the bottom half of the meatloaf by patting half the beef mixture into a bread pan (or you could make individual meatloaves in large muffin tins with one hardboiled egg in each meatloaf muffin). Peel and place the 3 hard-boiled eggs in a row down the middle of the meatloaf.
Shape the remaining mound over the top of the eggs and pat into a solid loaf shape. Cover the meatloaf with slices of bacon, tucking the bacon ends underneath the meatloaf to avoid its curling up as it cooks.
Bake for 1 hour, until the juices run clear and once it's out of the oven let the meatloaf rest for 15 minutes. This recipe was inspired by Nigella Lawson.
NUTRITIONAL COMPARISON (per 4-ounce serving)
Traditional Meatloaf = 535 calories, 33g fat, 29g protein, 16.2g carbs, 1.4g fiber, (14.8g effective carbs)
"Healthified" Meatloaf = 528 calories, 33.6g fat, 49.7g protein, 3.3g carbs, trace fiber (3.3g effective carbs)
Serve with Blue Cheese Mashed "Faux"tatoes.