Dr. William Davis on Dr. Oz
The other day I stopped working to watch Dr. Oz because my celebrity "crush" Dr. William Davis was on spreading the word about how NO ONE (not even children) should eat wheat. My favorite part was when the women tested their blood sugar after eating "whole wheat" bread and then testing their blood sugar after eating a candy bar… guess what!? Their blood sugar was higher after eating the bread!
This is really a great video and worth everyone watching. I was concerned that Dr. Oz would try to make Dr. Davis look bad after what he did to Garry Taubes, but he seemed to agree with everything he said.  Unfortunately, Dr. Oz will probably bow to his advertisers and promote whole grains again next week! CLICK HERE to see the entire video (3 parts).
If you are looking for more information like this, Dr. Davis wrote the foreword to my book "Secrets to a Healthy Metabolism".  Get your copy HERE. Thank you so much for your support!


CLICK HERE for our services.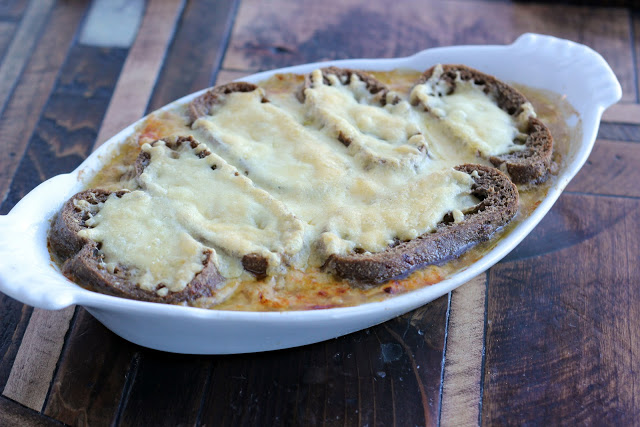 "HEALTHIFIED" FRENCH ONION CASSEROLE
3 large sweet onions
1 1/2 cup organic beef broth
3 TBS butter
1 tsp organic Tamari (soy) sauce
1 tsp thyme
1/2 tsp Celtic sea salt
2 c. shredded Swiss or extra sharp cheddar cheese
8 slices "Healthified" bread (recipe follows)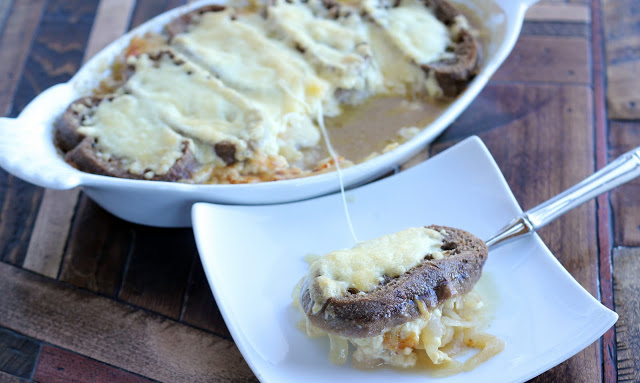 The first time I made my "healthified" bread, it turned out PERFECT! But guess what? I was just messing around with my new-found obsession with psyllium powder and didn't write anything down! also, it took me 8 pounds of almond flour to experiment and finally get it right (a very expensive mistake). Yesterday, Craig made the buns because someone suggested that that always add in Apple Cider Vinegar and my memory came back! YES, I added cider vinegar to that first batch!
"HEALTHIFIED" BREAD
1 1/4 cup blanched almond flour (or 1/2 cup coconut flour)
5 TBS psyllium husk powder (no substitutes)
2 tsp baking powder
1 tsp Celtic sea salt
2 1/2 TBS apple cider vinegar (1 oz)
3 egg whites (8 egg whites if using coconut flour)
1 cup BOILING water (or MARINARA – for more Tomato Basil Bread)
Slice the onions very thin. Place the onions, butter, beef broth, thyme, and salt into a 4-quart crockpot. Cover and cook on high for 4 hours or until the onions are brown and caramelized.
Meanwhile, make the "healthified" bread (TIP: I always make extra batches to store in the freezer for easy additions to dinner or for sandwiches). Preheat the oven to 350 degrees F (I have a convection oven so for non-convection use 375 degrees F). In a medium-sized bowl, combine the flour, psyllium powder (no substitutes: flaxseed meal won't work), baking powder and salt. Mix until dry ingredients are well combined. Add in the eggs and vinegar and mix until a thick dough. Add boiling water or marinara into the bowl. Mix until well combined and dough firms up. Form into a large sub/loaf and place onto a greased baking sheet. Bake for 65 minutes. Remove from the oven and allow the bread to cool completely. Slice the bread into 1 inch thick slices (spread butter on each slice if desired). Toast in the oven on a cookie sheet at 375 degrees F for 8-12 minutes or until golden brown. NOTE: SOME psyllium powder will turn your baked good a "rye bread" color. I have found that Jay Robb psyllium husks (ground into a powder) doesn't cause this to happen. (THIS recipe will make extra bread slices, only use 8 slices or 1/3 of the loaf for Nutritional Analysis)
Once the onions are brown, uncover the crockpot and top the onions with 1 cup shredded cheese. Top with toasted bread slices. Push the bread slices under the sauce and top with the remaining cheese. Keep the crockpot on high and cook until cheese is melted about 20 minutes. Makes 8 servings.
OVEN OPTION: Saute the onions in the butter, broth, and thyme in a large pan for about 30 minutes or until the onions are golden brown. Season with salt. Transfer to an 8 x 8 casserole dish. Cover with 1/2 the cheese and top with the sliced bread (no need to toast the bread beforehand if you do it this way). Bake in the oven at 375 degrees F for 20 minutes or until the bread is toasted. Remove from oven and press the bread into the onion mixture a little and top the toasted bread with additional cheese. Place back into the oven for 10 minutes or until cheese is melted. Serve warm.
NUTRITIONAL COMPARISON (per serving)
Traditional Casserole = 369 calories, 20g fat, 10g protein, 46g carbs, 2.5g fiber (43.5 effective carbs)
"Healthified" Casserole (almond flour bread) = 220 calories, 15g fat, 11g protein, 10g carbs, 3g fiber (7 effective carbs)
"Healthified" Casserole (coconut flour bread) = 178 calories, 12g fat, 10g protein, 8.5g carbs, 2.2g fiber (6.3 effective carbs)