Crustless Pecan Pie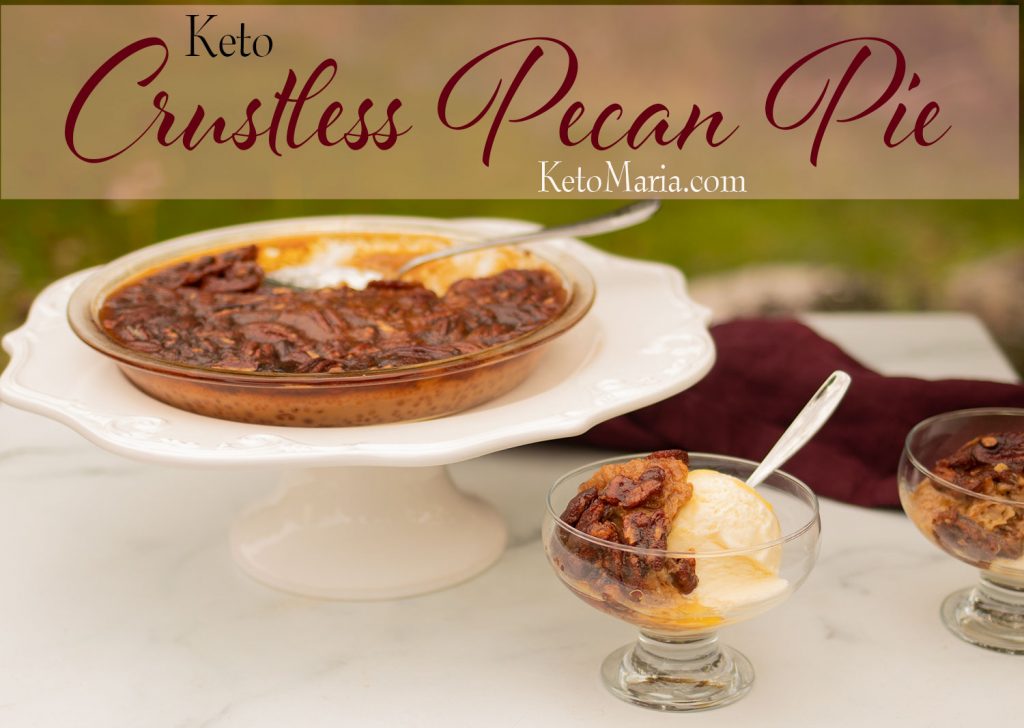 Have you ever made my keto Pecan Pie? It is a fan favorite! Click HERE to find my traditional Keto Pecan Pie recipe.
I love it too, but I'm not a big fan of crusts. I never have been. That is why I also make my cheesecakes crustless now. My whole family prefers the pie without the crust!
I love the ooey gooey inside of the pecan pie and I love it scooped over keto ice cream! If you do too, you must make my crustless pecan pie!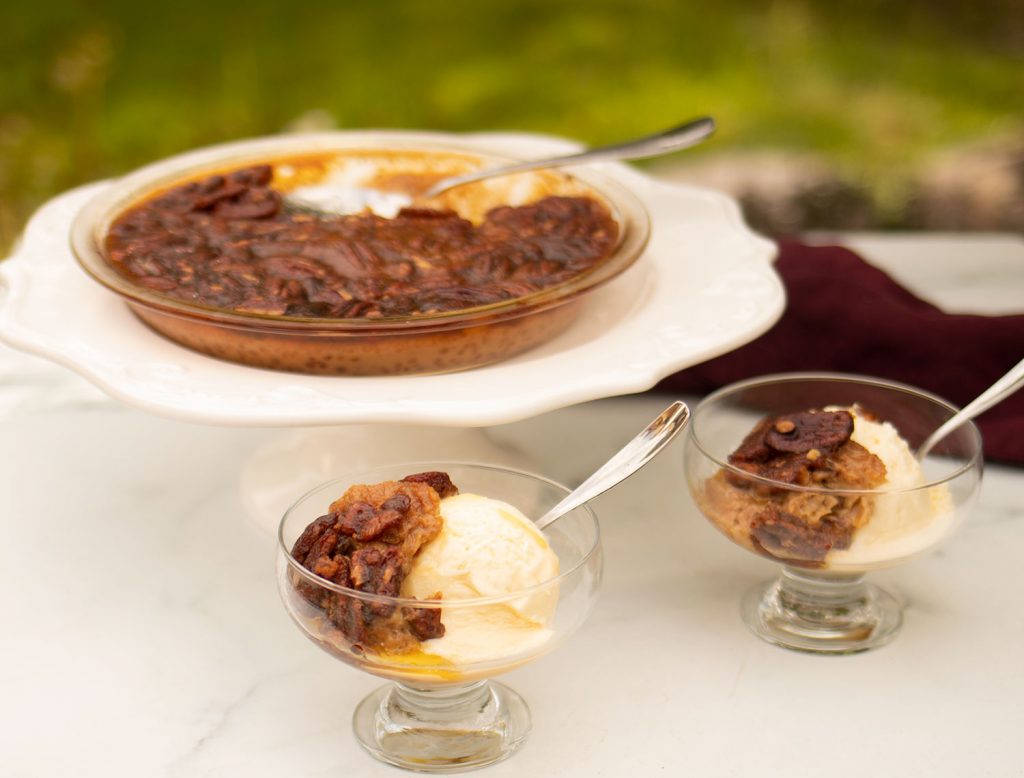 If you are like me and love that creamy crunchy pecan pie filling without the crust, you are going to love my Crustless Pecan Pie recipe!
I'm always on the hunt on making recipes easier and skipping the crust on this crustless keto pie is just one way to make life easier!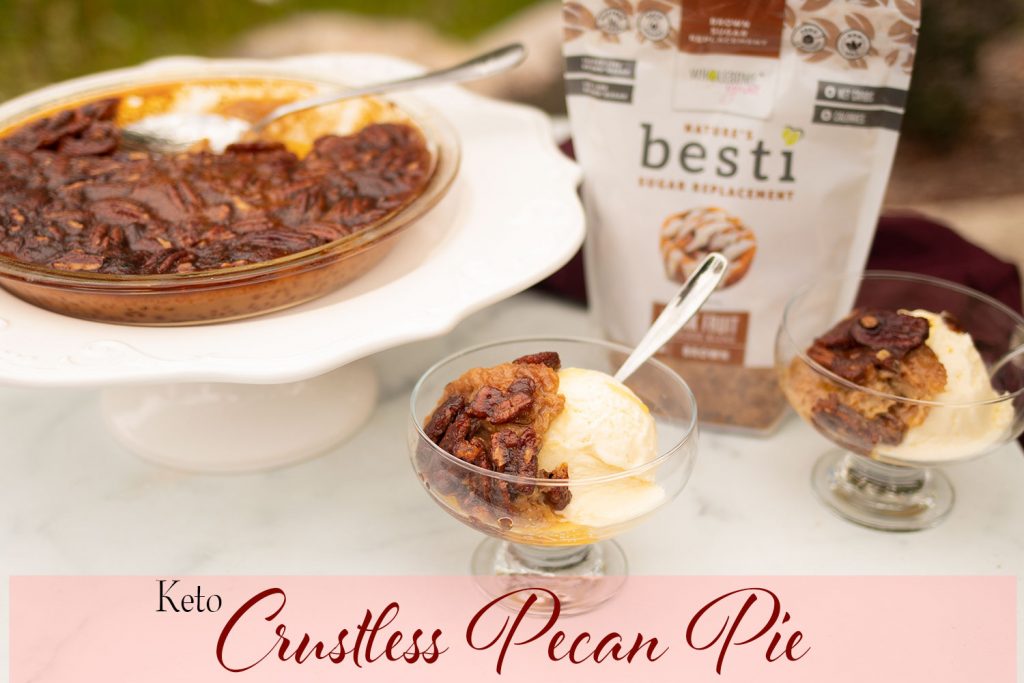 I only use Wholesome Yum brand of allulose for many reasons!
Wholesome Yum has the best quality natural sweeteners. Wholesome Yum also doesn't use harmful additives like some brands! I also love Wholesome Yum because they are also a kind small family-owned business. You all know I love supporting small business!
ANY of Wholesome Yum Allulose variations will work to make my Crustless Pecan Pie! Order up so you have plenty for holiday baking!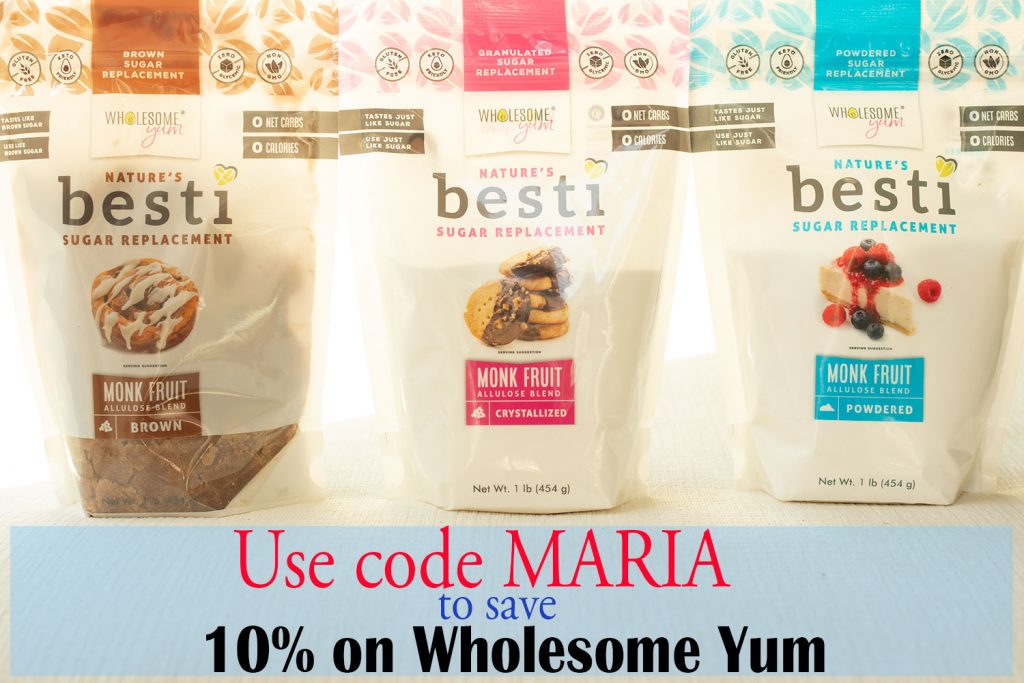 You could also make this recipe in individual ramekins to serve for Thanksgiving. This would also cut the baking time down a lot. Since I do not have ramekins at The Keto Condo, I made 1/2 batch in a 6 inch pie pan and baked it for 20 minutes. The only one eating this keto crustless pecan pie will most likely be me anyway! My boys claim they have a nut allergy, but they just don't like nuts! They just want want my keto ice cream!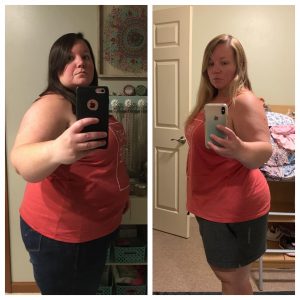 Crustless Pecan Pie
Ingredients
1

cup

salted butter

1/2

cup

Wholesome Yum

Brown or plain Allulose (use code MARIA for 10% off)

1

cup

unsweetened almond milk

or heavy cream

3

large

eggs

beaten

1

vanilla bean scraped clean

or 2 teaspoons vanilla extract

1 1/2

cups

pecans
OPTIONAL SERVING:
My Vanilla Bean Ice Cream

Click HERE
Instructions
Make the syrup for the pecan by by placing the butter in a saucepan over high heat.

Before you begin, make sure you have everything ready to go - the almond milk and the butter next to the pan, ready to put in. Work fast or the sweetener will burn.

Heat butter on high heat in a heavy-bottomed 2-quart (2 L) or 3-quart (3 L) saucepan. Whisk often, watch for specks of brown (this is brown butter....so good on veggies!). Get it as dark as you can without creating "black butter!" Immediately add the Wholesome Yum and the almond milk to the pan. Whisk until sauce is smooth. Let cool in the pan for a couple minutes, and then pour into a glass mason jar and let sit to cool to room temperature. Store in the refrigerator up to 2 weeks.

To make the filling, in a medium bowl, beat the eggs with the cooled syrup, vanilla and pecans. Pour into an 8 inch pie pan and bake at 325 degrees F for 30-35 minutes or until set.

Serve with my keto vanilla bean ice cream!
Nutrition
Calories:
385
|
Fat:
40
g
|
Protein:
5
g
|
Carbohydrates:
3
g
|
Fiber:
2
g
|
P:E Ratio:
0.1
TESTIMONY OF THE DAY
Felicia lost 190 POUNDS! 
"Feeling Blessed every day for Maria and Craig Emmerich!
I thought it was impossible for me to lose weight and keep it off.
Morbidly obese from the age of 8, I was put on every diet imaginable. I ate salads and fruits and listened to all the doctors. At age 60, with an A1C of 11.7, in constant pain, walking with a cane because of diabetic foot ulcers that wouldn't heal, I decided I would try one more time to get the weight off.
Now at age 62, my A1C is 5.4 and I'm down 190 pounds from a high of 420lbs to 230 pounds this morning!! I haven't taken as much as an aspirin in over a year.  No medications and my eyesight has improved.
Saying Thank you again to Maria and Craig for helping me to do what I truly thought was IMPOSSIBLE!
" – Felicia
Most people I consult are doing keto totally wrong. Get fast results with the my NEW Keto Packages!