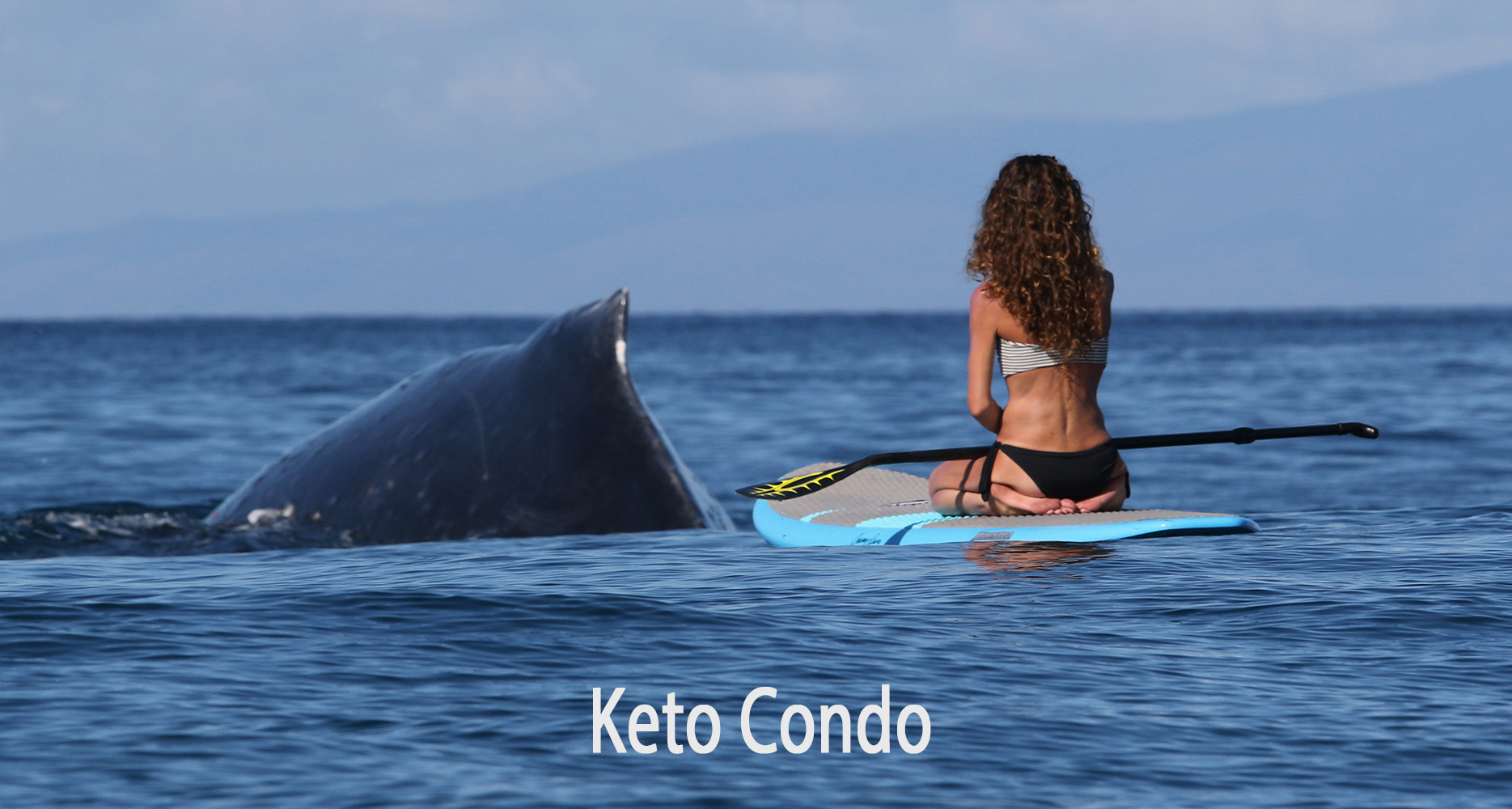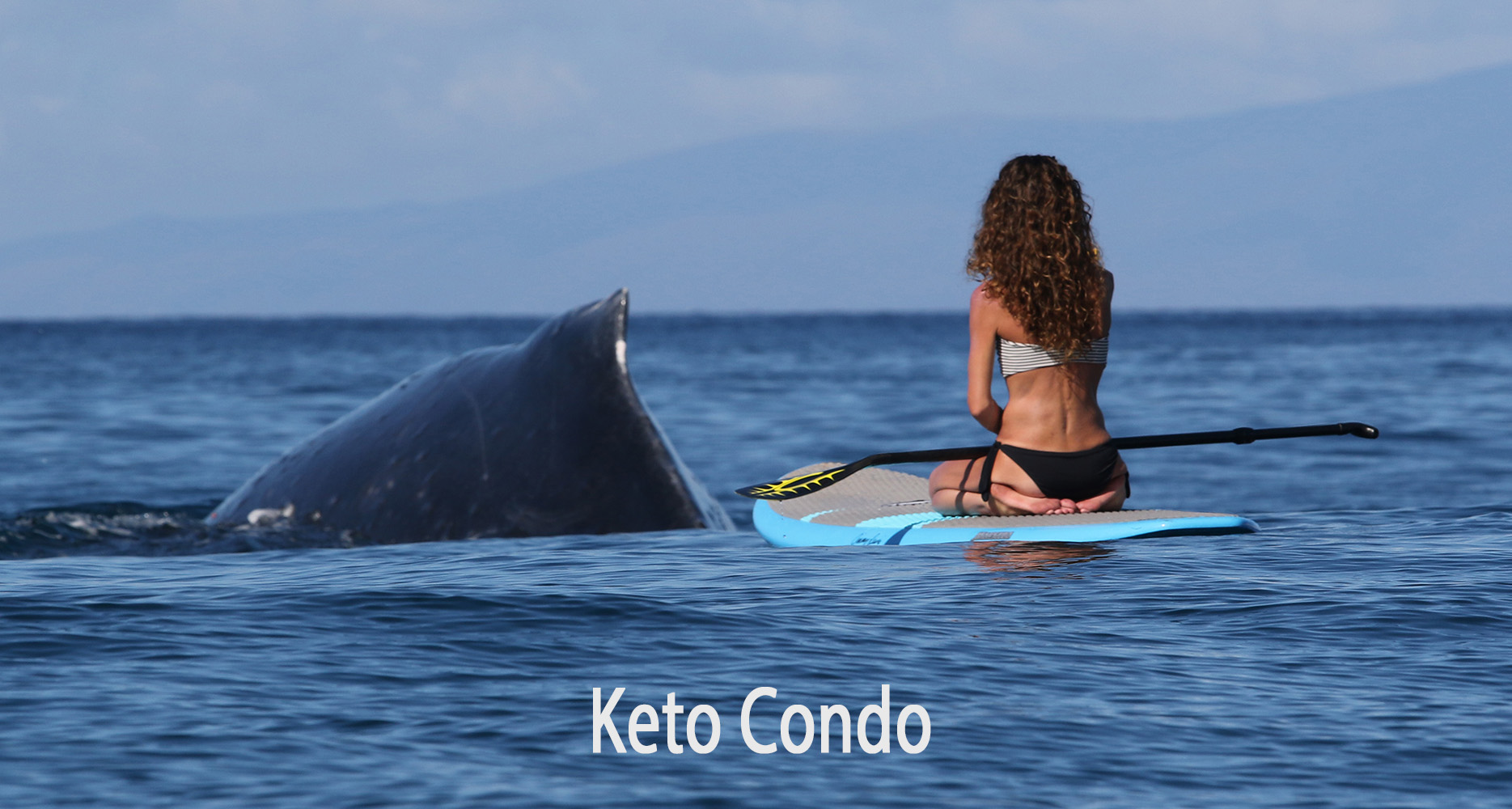 We purchased a Keto Condo right on the beach on the beautiful island of Maui! Our favorite place on Earth! And the best news is that we want to share it with all of you! This is a timely post as we sit here in a Wisconsin April blizzard wishing we were back in Maui!
The Keto Condo is just steps away from the ocean and YOU can rent it! Maui is just too awesome not to share the beauty so we decided to start a keto condo rental that is located at an amazing place right on the beach. The Keto Condo is filled with ideas and cooking gadgets that will help you stay keto while on vacation just like we do! All of my Keto books and cookbooks are on the book shelf for reading and keto dinner inspiration!
Craig started a fun Instagram if you would like to follow @KetoCondo or Facebook page Keto Condo if you would like to follow the adventures to be had while staying at the Keto Condo as well as dining options.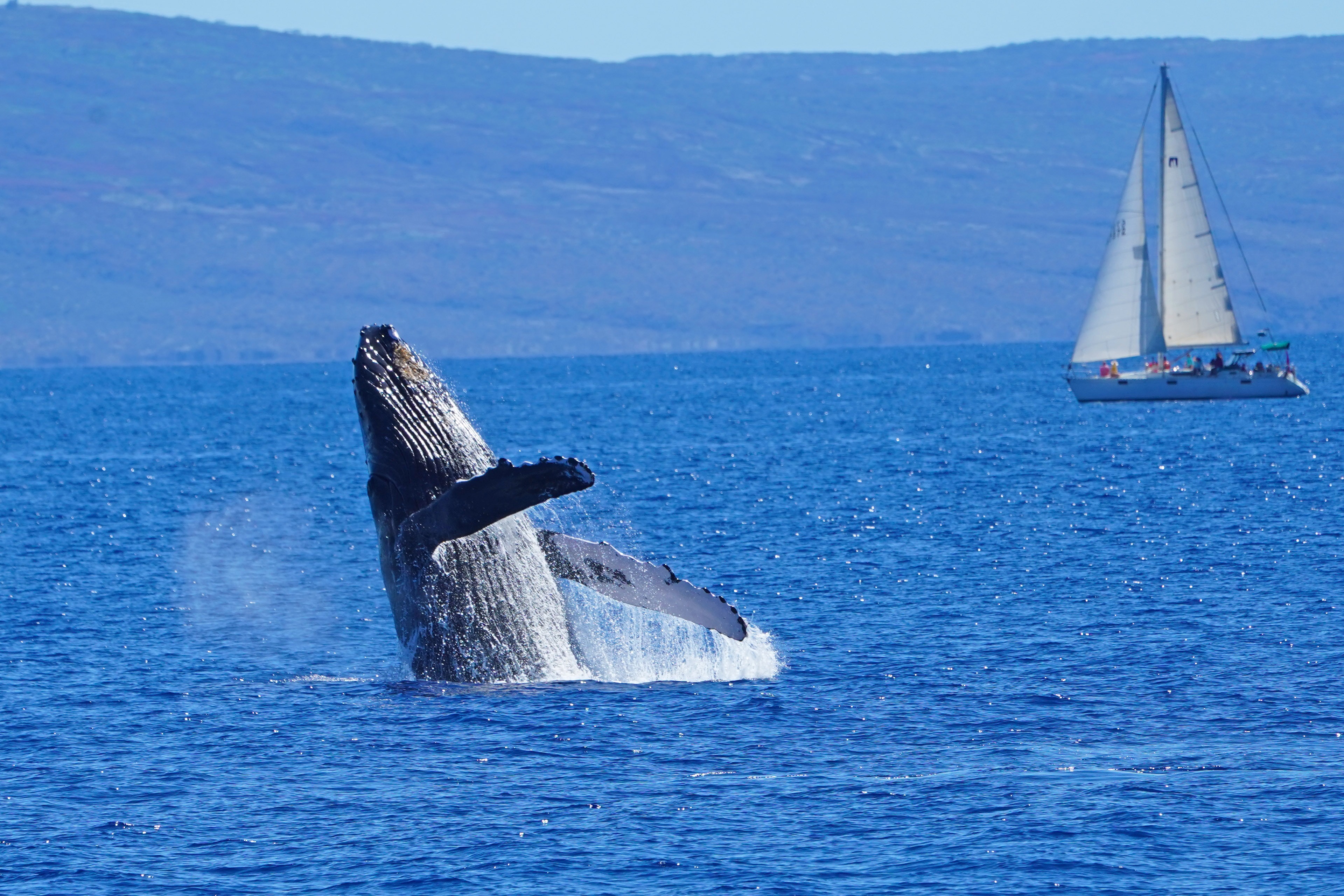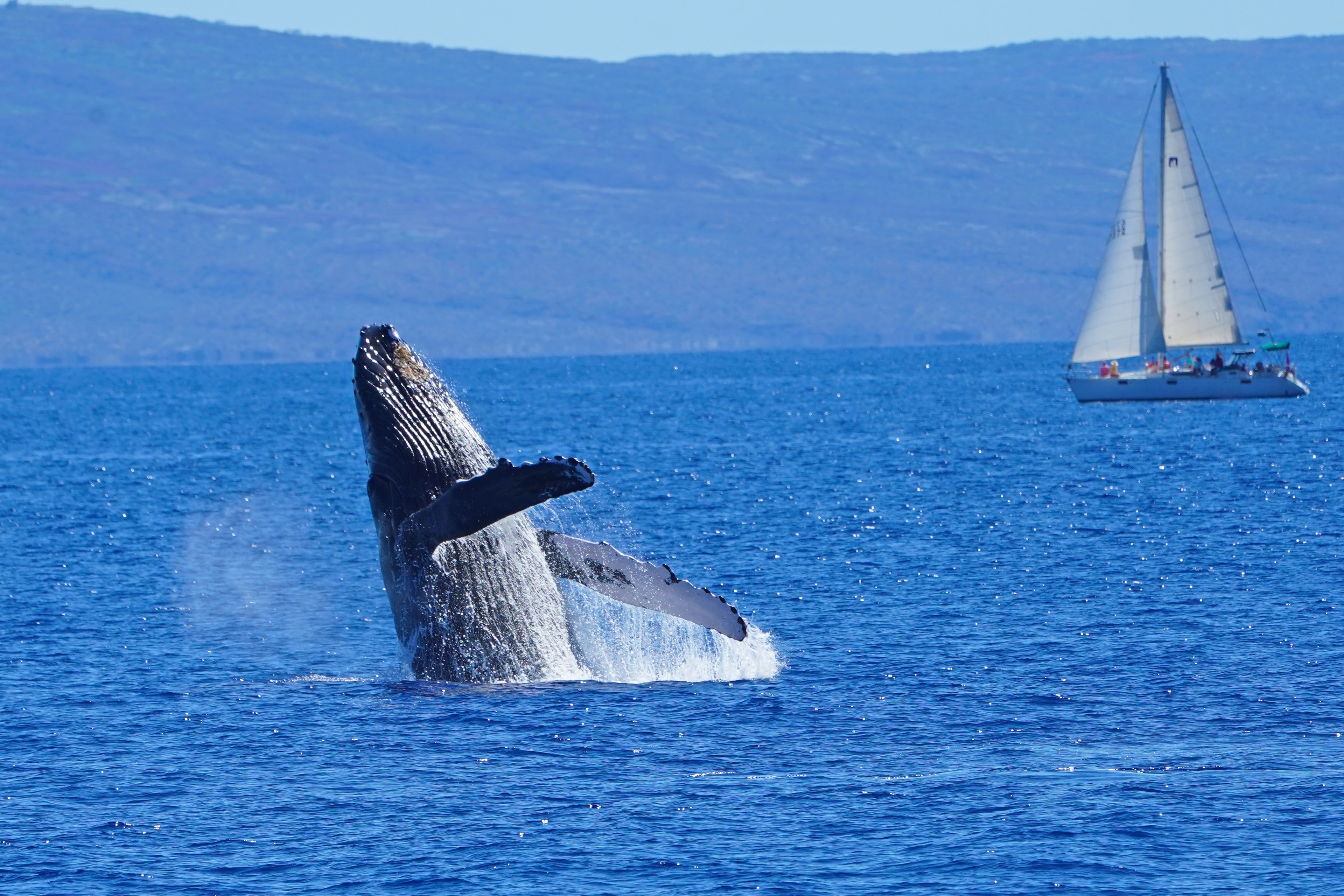 This amazing photo was taken by Craig while we were on a snorkel adventure on the Pride of Maui boat tour. I always love new adventures so I can't believe it has taken me so long to go on a Pride of Maui tour! I have been working a lot while in Maui; consulting clients and writing my Keto Air Fryer cookbook, but I took a break from work to teach my cutie pies how to snorkel with Pride of Maui tour! It was amazing!!!!
My son Micah isn't a daredevil like me and he was quite nervous.
The Pride of Maui tour was a fantastic adventure! We snorkeled with turtles 🐢🐢🐢 saw whales breaching, went on a slide into the water, they even had Keto options for lunch! As soon as we got off the boat, Micah asked "when can we do this again?!" 🌺🌺
The Pride of Maui even encouraged everyone to stop using toxic sunscreen that kills the reef and had organic sunscreen for everyone to use!  If you come and stay at the Keto Condo, you must check that tour out! But we also have many other great adventures that are our favorites on the island.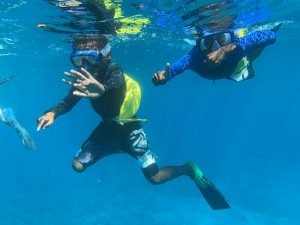 Please know that the keto condo is booked out a year ahead for the popular winter months (summer time may be more flexible) so you must plan ahead. We have gotten many messages from people wanted to rent it a few months out, but a condo just feet from the beach in this area are always booked so planning ahead is highly recommended.
TESTIMONY OF THE DAY
"Wow Maria! I made my Doctor cry today, he was so amazed at my weight loss and health improvements. He said he had never seen anyone as sick and near death as I was, to be standing before him, a healthy , glowing slimmer woman…and was taken OFF ALL MY MEDICATIONS! Metformin, metoprolol,  clonazepam,  and 3 others….wow! Just Wow!
I have officially taken off 43 pounds, and 20 inches! Not at my goal of 140 pounds ,yet! One super….happy doctor! Got to talk to him about the Keto way of eating and that the American Heart Associations  was what had been keeping me sick and at deaths door, the foods are all wrong!!! The new happier Sue. I want to thank you and my teachers, Maria and Craig Emmerich….thank you for my life today!" – Sue
Most people I consult are doing keto totally wrong. Get fast results with the my NEW Keto School!