Cream Cheese

Pumpkin

Muffins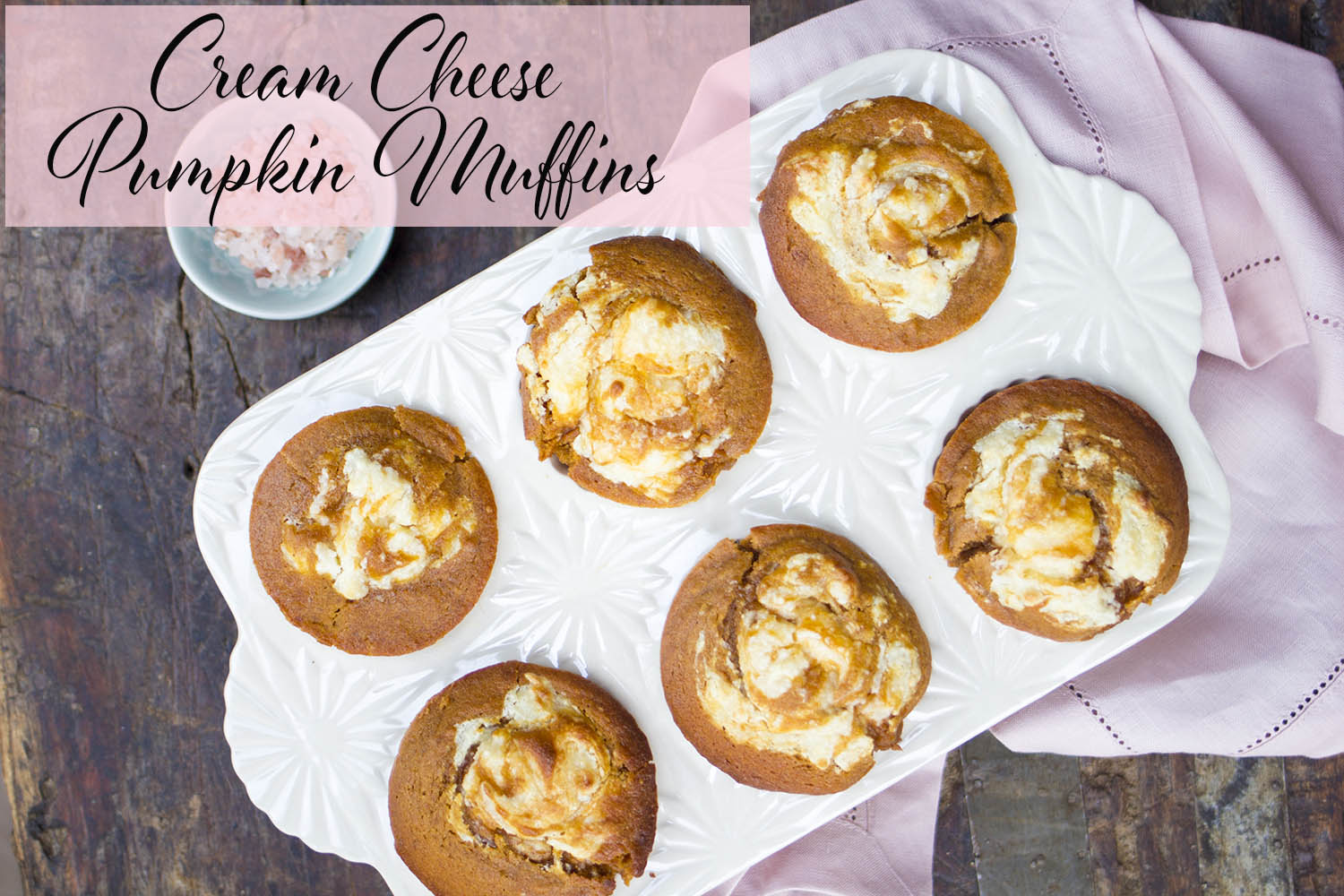 I worked at a coffee shop called Uncommon Ground in Medford, Wisconsin when I was in high school. It was the best job ever! It fueled my love for baking and taught me a lot of tips on how to save time in the kitchen. The only problem was the part where I got to take home all the extra muffins and cinnamon rolls. I ate so many pumpkin muffins it was unreal; which is also why I was so unhealthy and overweight! Once I was diagnosed with PCOS, I decided to create healthy keto recipes of my favorite things like these cream cheese pumpkin muffins!
At Uncommon Ground, we made the absolute best cream cheese pumpkin muffins in the fall. They usually sold out before 8 a.m. A few years ago, I was asked to do a presentation at a large company in Stillwater, Minnesota, and the woman coordinating the event asked me to bring a few food samples to show the employees how delicious keto recipes can be. I thought "'tis the season," so I made my delicious keto version of the coffee shop's Cream Cheese Pumpkin Muffins. They disappeared within minutes!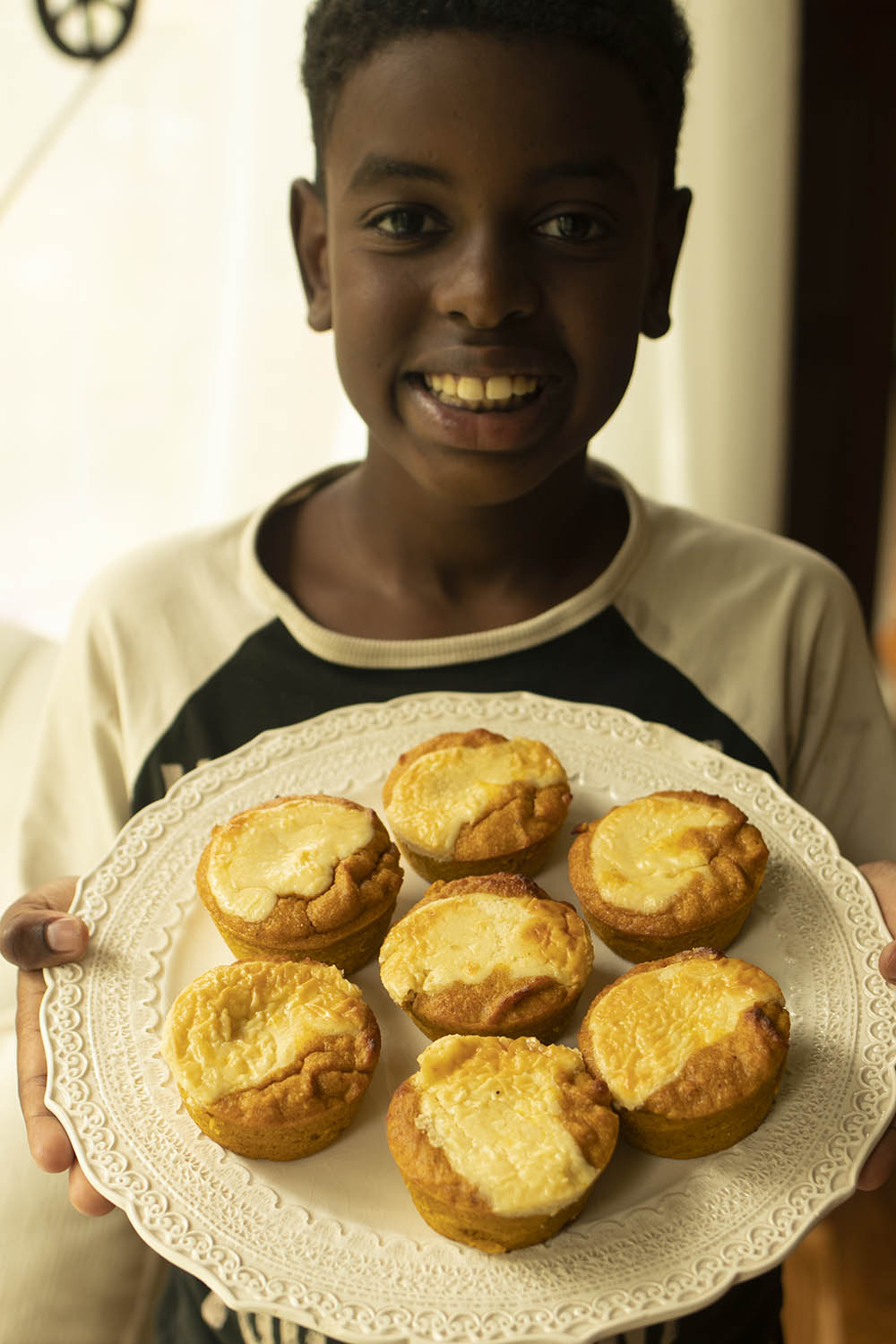 This recipe for keto Cream Cheese Pumpkin Muffins comes from my best-selling book Keto Comfort Foods (which is Halle Berry's FAVORITE cookbook)! This book is a perfect gift and it is on sale for only $15!  That is over 50% OFF!!!! 
To think that Halle Berry may have made these very special Cream Cheese Pumpkin Muffins warms my heart!
Thank you for your love and support!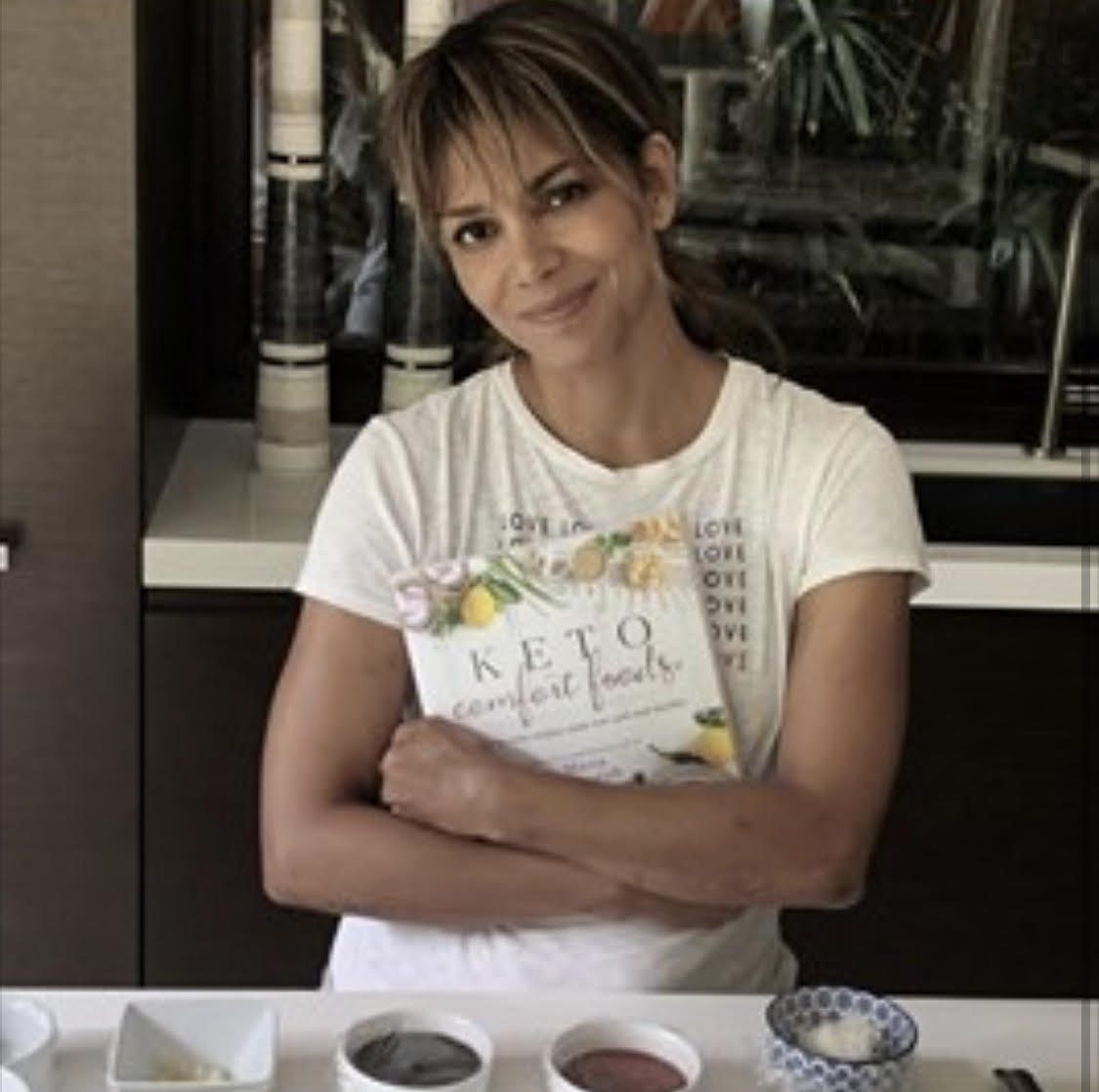 Cream Cheese Pumpkin Muffins
Ingredients
1½

cups

blanched almond flour

½

teaspoon

baking soda

¼

teaspoon

Redmond Real salt

use code Maria15 for 15% off

1

teaspoon

ground cinnamon

½

teaspoon

ground nutmeg

¼

teaspoon

ground ginger

1/8

teaspoon

ground cloves

2

tablespoons

unsalted butter

or coconut oil if dairy-free, softened

½

cup

Natural Sweetener

3

large

eggs

1

cup

fresh or canned pumpkin puree
CREAM CHEESE FILLING:
8

ounces

cream cheese

(or Kite Hill brand cream cheese style spread if dairy-free), softened

¼

cup

Natural Sweetener

1

large

egg yolk

2

teaspoons

vanilla extract

or 1 vanilla bean scraped clean
Instructions
Preheat the oven to 325°F. Grease or place paper liners in 6 JUMBO muffin wells OR 12 muffin wells of a standard-size muffin pan.

In a large mixing bowl, stir the almond flour, baking soda, salt, and spices until well combined. In another bowl, mix together the butter, sweetener, eggs, and pumpkin until smooth. Stir the wet ingredients into the dry. Spoon the batter into the prepared muffin cups, filling each

about two-thirds full.

To make the filling, using a hand mixer, beat the cream cheese in a medium-sized bowl until smooth. Add the sweetener, egg yolk, and vanilla and beat until well combined. Top each muffin with about 1 tablespoon of the cream cheese filling and use a toothpick to swirl it into the batter.

Bake the muffins for 30 to 40 minutes for JUMBO muffins (20-25 minutes for standard muffins), until a toothpick inserted into the center of a muffin comes out clean. Allow to cool before removing from the pan. Store extras in an airtight container in the refrigerator for up to 3 days. Reheat on a baking sheet in a preheated 350°F oven for 5

minutes or until warmed through.
Nutrition
Calories:
399
|
Fat:
33
g
|
Protein:
13
g
|
Carbohydrates:
12
g
|
Fiber:
4
g
|
P:E Ratio:
0.3
TESTIMONY OF THE DAY
"Something amazing happened yesterday!!!
My husband and I have both lost 65 lbs on keto and we both have health issues.
In 2015 my husband was diagnosed with MGUS the precursor to Multiple Myeloma and every year he has to get a blood test to check the mspike (a protein marker) in his blood to see if it is high enough to start chemo. Once it reaches a certain level he will be diagnosed with Multiple Myeloma and will take chemo the rest of his life.
This year after doing keto since February and losing 65 lbs he's more energetic and for the first time since his diagnosis in 2015 his mspike went down 3 pts. I just can't believe the results!!! " – Amy
Most people I consult are doing keto totally wrong. Get fast results with the my NEW Keto Packages!