Collagen Shamrock Shake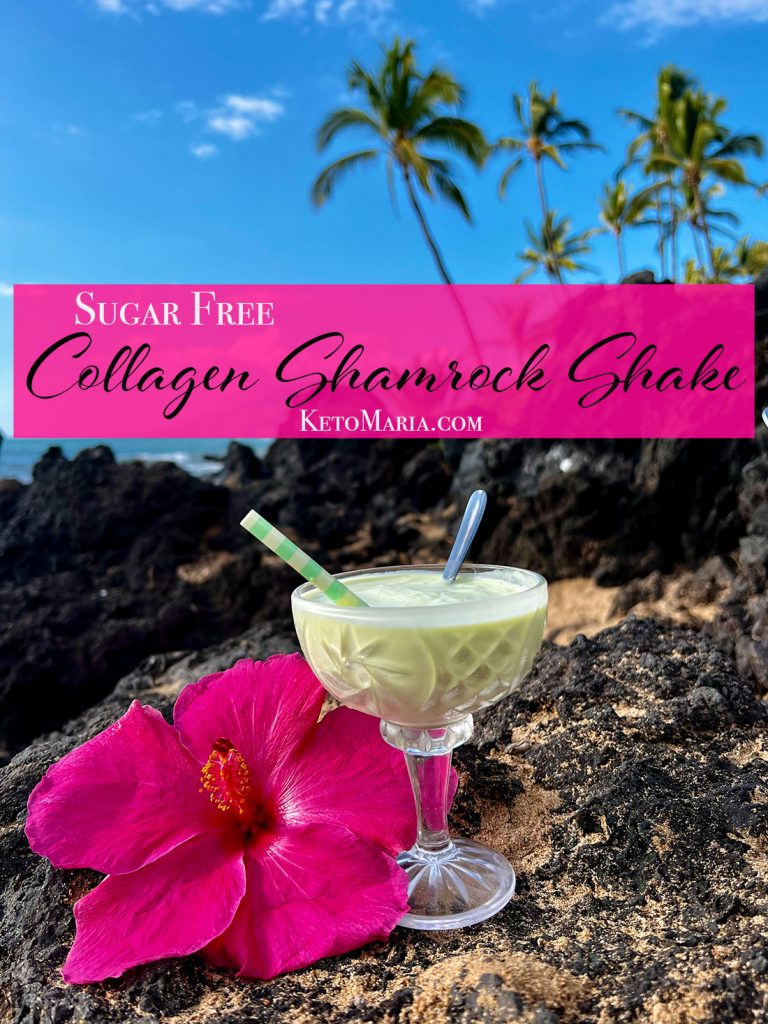 I once adored going to McDonald's for a Shamrock Shake. But when Craig lost his job, I started cooking our favorite restaurant meals at home! Not only was it a great way to save money, but we both lost a lot of weight eating healthier versions at home!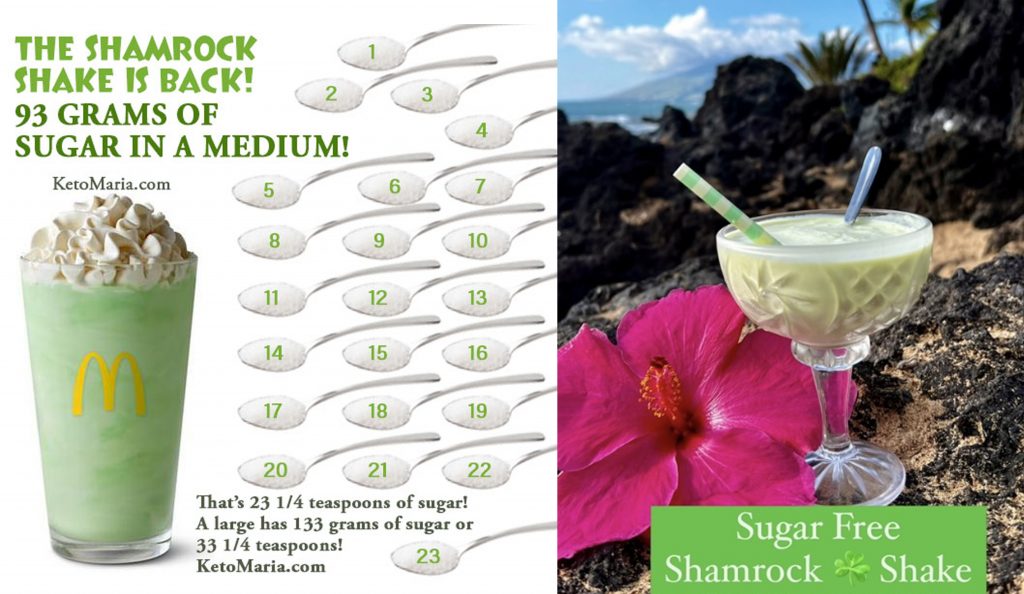 I added Further Food vanilla collagen to my sugar free Shamrock Shake for an extra health boost!
1/3 of the protein in your body is collagen: skin, hair, nails, joints, gut, bones, ligaments.
Collagen doesn't support muscle but it does support other parts of a healthy body. Especially our gut!
HEALTH BENEFITS OF COLLAGEN:
Can help with skin elasticity and aging. This means when losing a lot of weight it can help the skin shrink better, reduce wrinkles and cellulite
It can help strengthen hair and reduce hair loss
Improves joint health
Builds bone strength
Contains 18 amino acids that help muscle and ligament repair and recovery
Contains glycine that helps with immune system health and helps with digestion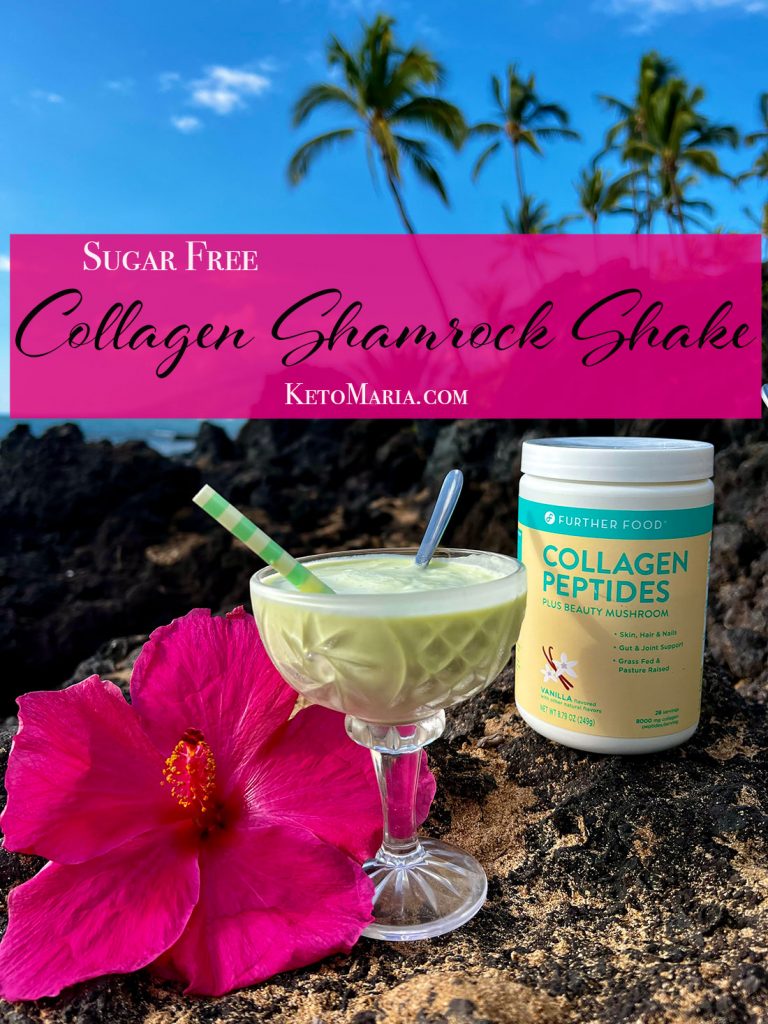 Collagen Shamrock Shake
Instructions
Place all ingredients in a blender (I use THIS blender which is on sale now!) Puree until smooth.

Taste and adjust sweetness to your liking.

Pour into 2 glasses. Makes 2 servings.
Nutrition
Calories:
143
|
Fat:
12
g
|
Protein:
6
g
|
Carbohydrates:
5
g
|
Fiber:
3
g
|
P:E Ratio:
0.4
TESTIMONY OF THE DAY
"Good morning Maria Emmerich! This weekend marked a milestone in my journey. Not only have I lost half of my body weight but I wore a sleeveless shirt for the first time in 15 years!
My 12 year old daughter pointed out that she has never seen me wear a sleeveless shirt….and added that I looked buff!
Thank you Maria and Craig Emmerich for all of your guidance! I am beyond happy to have found this way of eating and will never return to where I started. I am stronger, healthier, younger and feel fantastic. Keto on!
Age: 40 yrs
Height: 5'6"
SW: 270 lbs size 22
CW: 135 lbs size 4"– Sarah
Most people I consult are doing keto totally wrong. Get fast results with the my NEW Keto Packages!