Cinnabun Cookies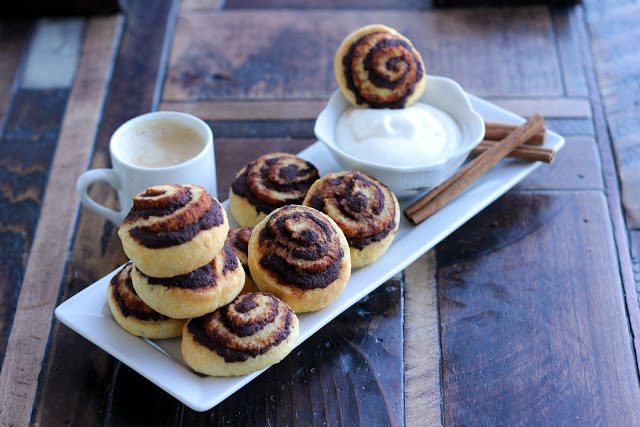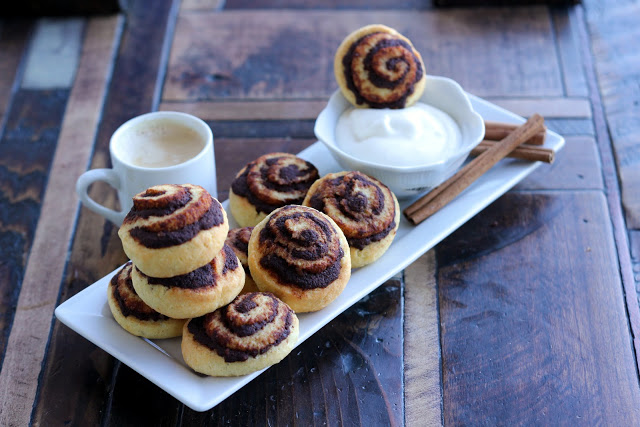 If you are looking for more information on why keto is healthy, Dr. Davis wrote the foreword to my book "Secrets to a Healthy Metabolism".  Get your copy HERE.


Do you want to learn more about how to eat the foods you love and still lose weight? Or do you need a little encouragement to help you stay on track or supplement ideas for beating those cravings? Even if you are a pretty savvy dieter, I am teaching a Maximize Your Metabolism class recorded. Click HERE to get the slides and the video recording.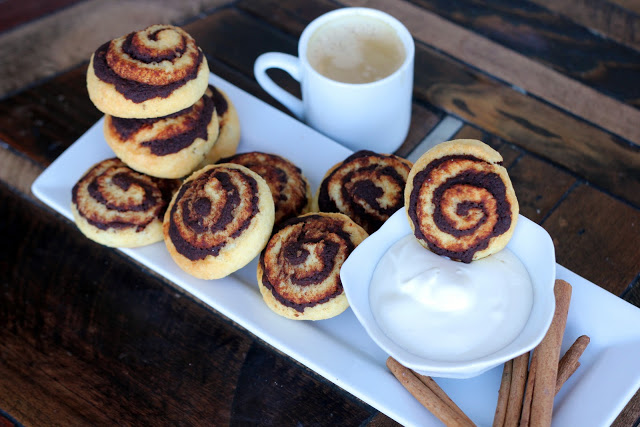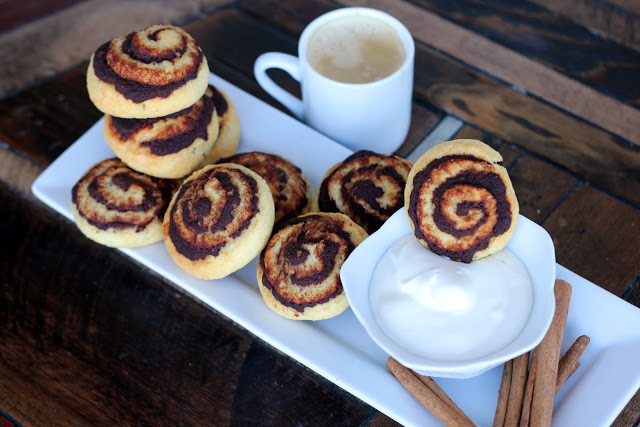 "HEALTHIFIED" COOKIES:
3/4 cup Blanched Almond Flour
1/4 cup vanilla egg white protein
1/4 cup Swerve (or erythritol and 1/4 tsp stevia glycerite)
3 TBS butter softened
1 tsp baking powder
1 egg
FILLING:
3 TBS butter softened
1 TBS cinnamon
3 TBS Swerve (or erythritol and 1/4 tsp stevia glycerite)
FROSTING:
6 TBS cream cheese softened
3 TBS butter softened
2 TBS unsweetened almond milk
2 TBS Swerve (or erythritol and 1/4 tsp stevia glycerite)
Preheat oven to 325 °F (165 °C). Sift almond flour with protein powder, natural sweetener, and baking powder.
Add the butter and 1 egg into the dry mixture and mix well until you have a smooth dough. Place a sheet of plastic wrap on the counter, then grease or spray with baking spray. Place dough on greased plastic, push the dough down a bit, and grease with another layer with coconut oil or spray. Top with another sheet of plastic wrap. Roll the dough out with a rolling pin until a long rectangle shape (9×12) or so. Then remove the top layer of plastic. Place in the fridge to cool (it rolls better if the dough is chilled.
Cinnamon filling: Mix all the ingredients together and combine well.
Use to spread evenly over the dough (make sure the top layer of plastic is off the cookie dough). Roll up the dough using the edge of the plastic to make a tight log. Cut into 1/2inch pieces. Bake for 8 minutes or until baked through (insert a toothpick to check doneness…the toothpick should come out clean).
Cream cheese frosting: In a medium bowl, blend all the ingredients and stir until very smooth. It will thicken up overnight.
Spread the frosting over the cooled cookies.
Nutritional Info: Make 24 cookies
Per Roll with frosting: 69 calories, 0.8 carbs, trace fiber, 2g protein, 6.5g fat
Per Roll without frosting: 43 calories, trace carbs, trace fiber
Cinnamon Fun Facts!
1 teaspoon of cinnamon per day can lower LDL cholesterol. Cinnamon has a regulatory effect on blood sugar, making it especially beneficial for people with type II diabetes or anyone who wants to lower insulin levels. It has shown an amazing ability to stop medication-resistant yeast infections. Cinnamon has an anti-clotting effect on the blood. Taking cinnamon in the morning can provide significant relief in arthritis. When added to food, it inhibits bacterial growth and food spoilage, making it a natural food preservative. It is also a great source of manganese, fiber, iron, and calcium!
Testimony of the Day
"Hi Maria, I have read ALL the diet books, I've done LOTS of different diets, LOTS. I understood each diet's CONCEPTS, but never understood science UNTIL I met Maria Emmerich! I was eating arugula, spinach, strawberries, blueberries, Ezekial bread, nuts and seeds and on and on, you name it, if we were supposed to eat it, I ate it, including grass-fed grass-finished beef and I still couldn't keep the weight off! I could lose weight but I have never been able to maintain it. AND, I would never lose everything I needed to lose.
Now I understand some of the science thanks to Maria, and what IS affecting my chemistry, and I will continue to be a STUDENT with her daily BLOG'S, etc.! Before I had a consultation and worked with Maria for 6 weeks, I had been introduced to Maria's BLOG by an acquaintance almost a year prior. I read, read, read her BLOGS, etc. and also bought ALL of her books except the children's one at that time. That was a year ago. I started to incorporate her recommendations into my life, food-wise, and even some of the supplements she recommends, and I actually still wasn't loosing. I mentioned this to the acquaintance who introduced me to Maria's BLOG and she theorized that maybe there is something, supplement wise, that Maria could zero in on that would help me lose and maintain, or that maybe I am still doing something wrong, meaning eating something wrong.
WELL, after working with Maria for 6 weeks I think she has zeroed in on the culprit, dairy!!!! Also, I was, occasionally, eating the Trader Joe's sprouted grain bread, so between that and the occasional dairy, we are on to something VERY important for me. I am only getting detailed and personal to help you understand that Maria KNOWS HER STUFF! Maria is exactly what I have been looking for, someone who could/would/and did tailor her services to ME, and for ME! Getting back to ALL the books I have read and diets I have done, I have never read one or talked to anyone who can and does explain the science as Maria does, plus I understand it at the same time!!
I am just mad that I didn't hear about Maria sooner because it could have saved me a lot of money and time AND wear and tear on my body!!! Do what she says as she knows what she is talking about!!! I am just at the early/beginning stage of my journey with Maria, I am running up and down the stairs in my home where before I had to hold on because of the pain, my CRAVINGS are GONE but the fact that I can have something sweet and delicious, "healthified", while losing weight is a Godsend to me!! The best part is that I don't even crave anything anymore!! I AM A STUDENT FOR LIFE and will also try to be a TEACHER of Maria's way and live by example to all my precious children and grandchildren!!! Thank you, Maria, for ALL that you do and DID for me!! Mary Ellen"
To get started as Mary did, click HERE.