Chicken Parmesan
This Chicken Parmesan is so delicious and it is nut free and dairy free for those of you following my 30 Day Ketogenic Cleanse protocol!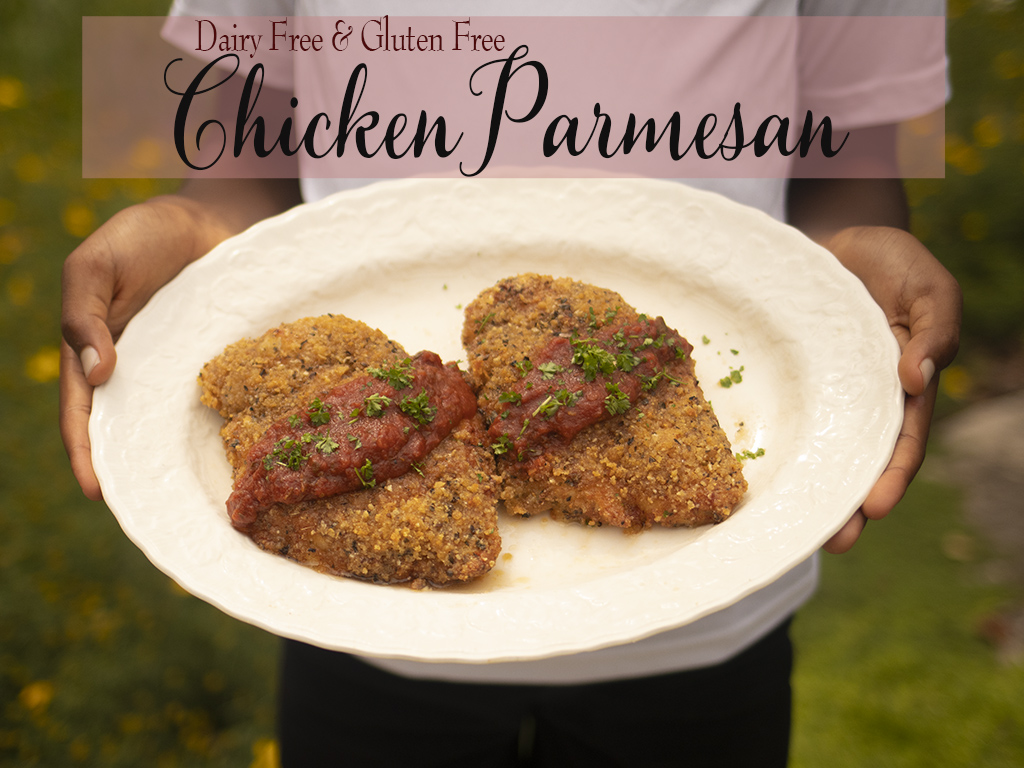 I have been interviewed by Good Morning America and one of the questions was, "Maria, how have you accomplished all of these amazing things like writing 12 best-selling books, on top of working, speaking around the World and being a mother?" 
I told them that I turn 40 in a few weeks and I've learned a lot of ways to be efficient so I can still have fun with my kids. One of the ways I am efficient is that I get most of my food mailed to me.
I love to cook, however, I also LOVE to be outside enjoying our short summers in Wisconsin!
I dread wasting a beautiful sunny day driving to the store and waiting in line. I would much prefer going swimming with my boys!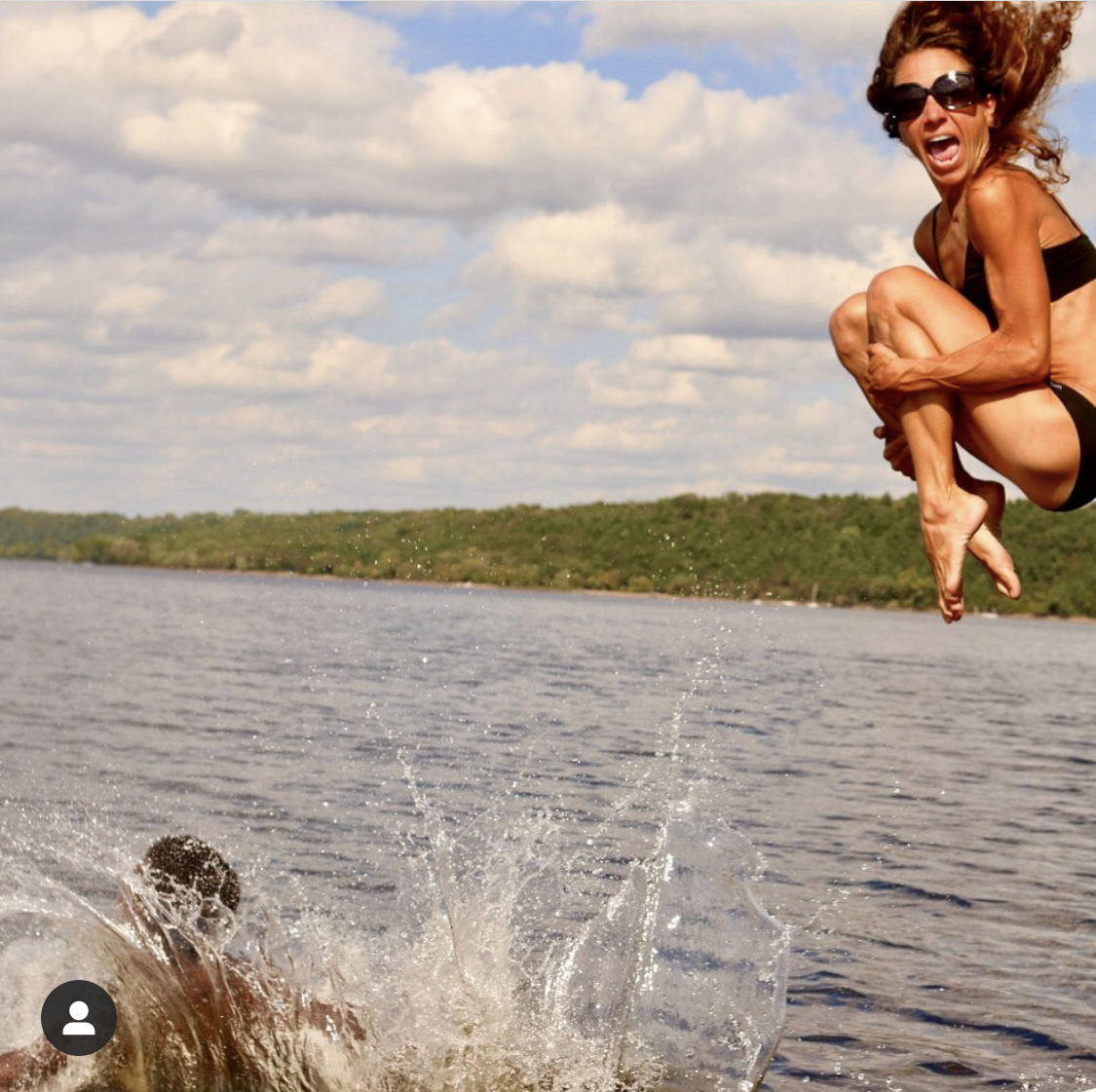 This is why I LOVE this Chicken Parmesan recipe! EVERYTHING I used to make this delicious keto Chicken Parmesan was mail to my front door! I didn't have to go to the store for anything! (The eggs were from my neighbor!)
If you want to spend less time grocery shopping, click HERE to find my complete Keto Shopping Guide WITH COUPON CODES! 
We all could use a little help with preparing healthy keto meals for our family and that's why I get things like Primal Kitchen sauces mailed to me! Primal Kitchen sauces are delicious, organic and they do not have any sugar nor vegetable oils in the ingredients! I love that I can easily open a jar of Primal Kitchen Tomato Basil sauce and a delicious Chicken Parmesan dinner is ready in an instant!
Primal Kitchen is SO generous that they are doing a special discount for all of my readers! Use code: Maria for 20 % off!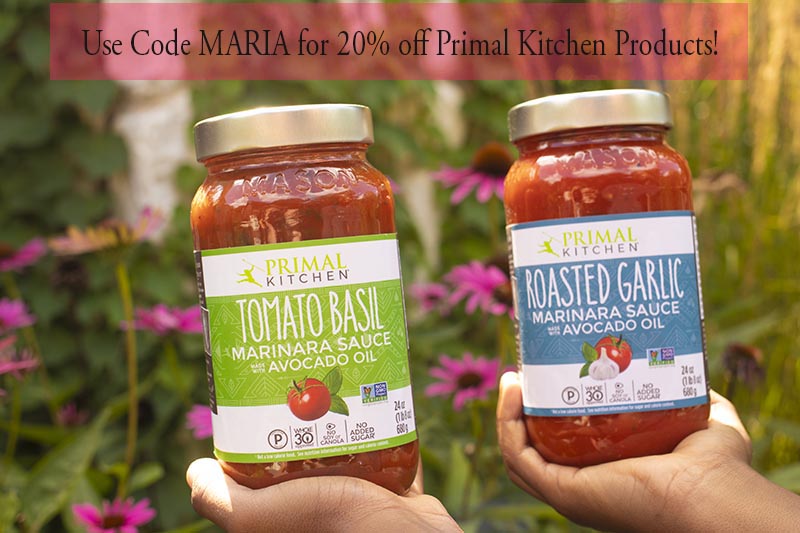 I made my Chicken Parmesan in my Cuisinart Air Fryer (which I use almost daily), but don't worry if you do not have an air fryer! You can bake this in the oven too! You can also pan fry this Chicken Parmesan if you want to!
To fry this Chicken Parmesan, place the ¼ cup of duck fat or coconut oil in a large cast-iron skillet over medium heat. When the fat is hot, add the coated chicken, working in batches if necessary. Cook for 3 minutes or until golden brown, then flip and cook for 3 minutes on the other side, or until chicken is cooked through and no longer pink inside (timing will depend on how thick your breasts are). Repeat until all the chicken breasts are cooked. Place the cooked chicken on a warm serving platter and tent with foil to keep warm.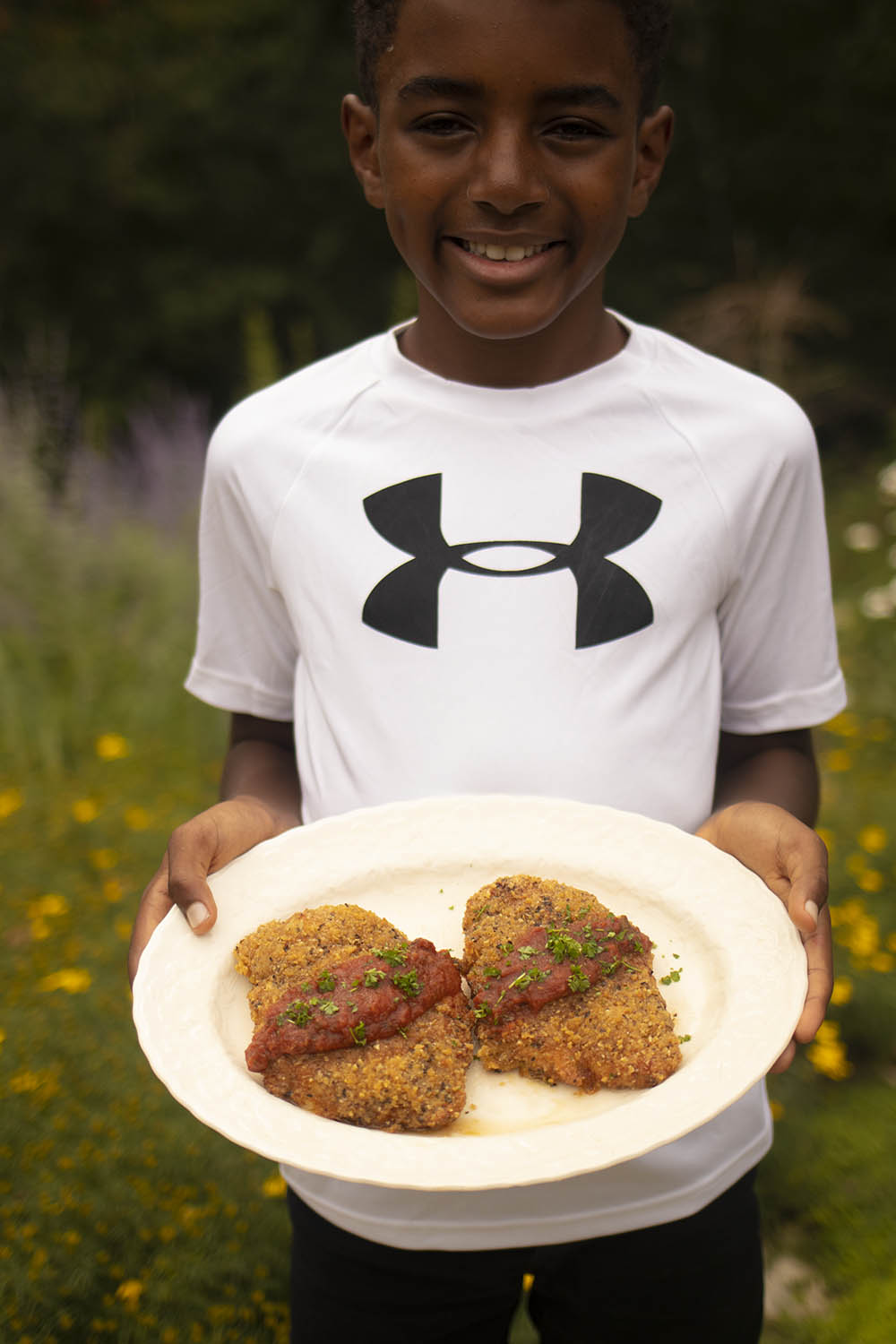 There are no excuses for not eating keto! The food is delicious and check out this YouTube video of us making this delicious Chicken Parmesan! Click HERE to subscribe to our keto YouTube Channel and tell your friends! Its a FREE and fun way to learn keto! 
Chicken Parmesan
Ingredients
4

8 ounce boneless, skinless chicken breast, pounded to 1/2 inch thickness
WET COATING:
2

large

eggs

separated, at room temperature

1

tablespoon

water
DRY COATING:
½

cup

Pork panko crumbs

crust pork rinds (OR powdered Parmesan cheese if not dairy free)

2

teaspoons

dried basil leaves

1/2

teaspoon

Redmond Real Salt

use code Maria15 for 15% off!

1

teaspoon

fresh Ground pepper

Primal Kitchen Avocado Oil Spray

use code Maria for 20% off!
SAUCE:
1

jar

jar Primal Kitchen Tomato Basil Sauce

use code Maria for 20% off!
Instructions
Preheatair fryer to 390 degrees F.

Use a mallet or rolling pin to pound out the chicken breast to 1/2 inch thickness.

Crack the eggs into a shallow baking dish. Beat in the water. Place the pork panko (or powdered Parmesan) in another shallow baking dish, add basil and pepper, and mix until well combined.

Dredge chicken in the eggs and let any excess drip off, then dip both sides of the chicken in the pork panko mixture. Spray the coating with Primal Kitchen Avocado Oil Spray.

Set the coated chicken into the air fryer and cook for 10 minutes, flipping after 5; or until chicken is cooked through and no longer pink inside.

Meanwhile heat the Primal Kitchen sauce in a small sauce pot over medium heat. Place 1/2 cup of sauce on each plate.

Serve the chicken immediately on the marinara sauce. Garnish with fresh basil leaves.

Store the chicken in an airtight container in the refrigerator for up to 4 days. To reheat, place in air fryer at 390 degrees F for 5 minutes, or until heated through.
Nutrition
Calories:
598
|
Fat:
28
g
|
Protein:
75
g
|
Carbohydrates:
11
g
|
Fiber:
2
g
|
P:E Ratio:
2
TESTIMONY OF THE DAY
Wow Wow Wow!!!  After 4 weeks loosely following the 30 Day Cleanse, Energy levels ⬆️⬆️⬆️ 5kg ⬇️ and 6cm off each of my key measurements! Waist, Hips & legs!!!
I've been eating "Keto" for nearly three years and after losing 20kg initially – 5kg crept back on and no matter what I did, how strict I was nothing shifted it.
I've had the 30 Day Cleanse book on my coffee table for a good few months – the recipes always put me off a little (could not even find Marrow Bones here in Australia that weren't in the dog food section!  but I finally delved into it and the results were Jaw Dropping! Those last stubborn kilos fell off, my energy levels soared (to the point my colleagues at work were like – "woman go eat some carbs!"  and I believe I finally found a way of eating that is sustainable for me!
I run my own business (a bakery believe it or not!) Mon to Fri but I am also a dog trainer and take classes Tues, Wed, Thur evenings and I'm out training for 6 hours each day of the weekend. So I had to be creative – as getting home at night around 9pm is not ideal to eat! I found myself mixing and matching recipes and selecting recipes I could cook in the morning & take to work – reheat for lunch, and prep or cook as much as I could for an early dinner to have on the go. On weekends I switched to One Meal a Day (not intentionally I just wasn't hungry) and had the energy to get through classes and hold out to dinner with ease.
So thank you for showing me how easy it is to "eat right" I believe my body is thriving, excess stubborn weight going and energy in abundance. For those hesitating and not sure of the 30 day Cleanse is for you… just jump in and do it! You'll work it out as you go!" – Danielle
Most people I consult are doing keto totally wrong. Get fast results with the my NEW Keto Packages!