TESTIMONY OF THE DAY
Acne and swollen face testimony:"No make up. Hair not done. Today is day 12. Can you see the difference already? Bought most of the supplements you recommended. Almost finished reading book. I still have slight headache…kinda in neck behind ears. Inflammation disappearing lightening fast! I'm a bit achy, but lost 5lbs already. Goal is 50lbs. Just thought I owed you a shout out! …thank you.
If you want to get rid of your acne or skin issues, click HERE to get started!  
MY TESTIMONY
When my dog, Teva, started losing her hair in patches, the first thing my veterinarian asked me was, "What are you feeding her?" Yes! What a good question! But you know what? I have never been asked that question at the doctor. Not once. Not even when I was a teenager suffering from IBS and acid reflux. I was just given a prescription. Nothing frustrates me more than getting a Band-Aid for the symptoms and not addressing the underlying cause of my issues which is why this job is so important to me. I want people to start feeling amazing, eliminate migraines, get off cholesterol lowering drugs, increase serotonin naturally, balance hormones to alleviate PMS; and do it with food and natural supplements. That is how I become the happy and healthy person I finally became after years of IBS, estrogen dominance and low moods.
In my "before" photo, I was 15 years old on a camping trip in Colorado. I already lost 12 pounds in this photo due to giardia (a parasite in the water), but you get the idea that at age 15 I was going down the wrong path. I decided enough was enough and I was like everyone and thought I needed a caloric deficit in order lose weight. So I took up running. My love for movement and exercise did not come easily for me. Sure, I liked to play as a kid, but when it came to phys-ed, let's just say I wasn't the first kid picked to be on any team. I still remember when I was in middle school, pacing back and forth in my parents' yard and contemplating how to get out of the dreaded "mile run" that I had to do in phys-ed the next day. My anxiety about this was getting the best of me. I remember thinking how I could break my leg so I didn't have to run, because if I were just to say that I was sick that day, the teacher would just make me run it the next week. I had to think of something more long term. Not wanting to actually break my leg, how could I fake a broken leg? All of these ridiculous ideas went through my head!
Eventually I started to like running and I ran at least 11 miles daily and was still 150 pounds (at 5'2). I often ran in the morning and then another run in the afternoon. I also started training for marathons. What gives? I ate Special K with skim milk for breakfast and dinner, carrots dipped in mustard and dried fruit for lunch and still was too heavy for my frame. Sure, once the weekend hit, I was so hungry on my fat-free diet, I ate junk. It was impossible to balance my neurotransmitters and control my cravings on a diet like that!
As I learned more about nutrition, neurotransmitters like serotonin and the ketogenic lifestyle, I started to switch  my running to lifting weights and yoga. I do run a bit in the morning, but the neighbors all laugh at me because I am usually looking down at my phone answering emails! It is a relaxing run. 
I'm telling you about my exercise regime because I want you to realize that it is NOT about calories in and calories out. Albert Einstein's definition of insanity = doing the same thing over and over again and expecting different results, yet we all seem to be succumb to this lie. Our bodies are more complex that that. It isn't a simple answer. Our hormones and mitochondria determine our fat loss and fat gain. I want you to know that you do not have to kill yourself at the gym in order to lose weight. I certainly was sick of running all the time and living off of diet food like fat-free pretzels; which, are higher on the glycemic index than jelly beans!
Anyway, my testimony is to help you feel encouraged and empowered to take control and understand that you deserve this and you do not have to live off of salads or live at the gym. If you are willing to take the time to prepare meals, even if they are slow cooker meals, you CAN do this! You deserve to feel amazing too!
I look forward to seeing all of your "after" photos!" – Maria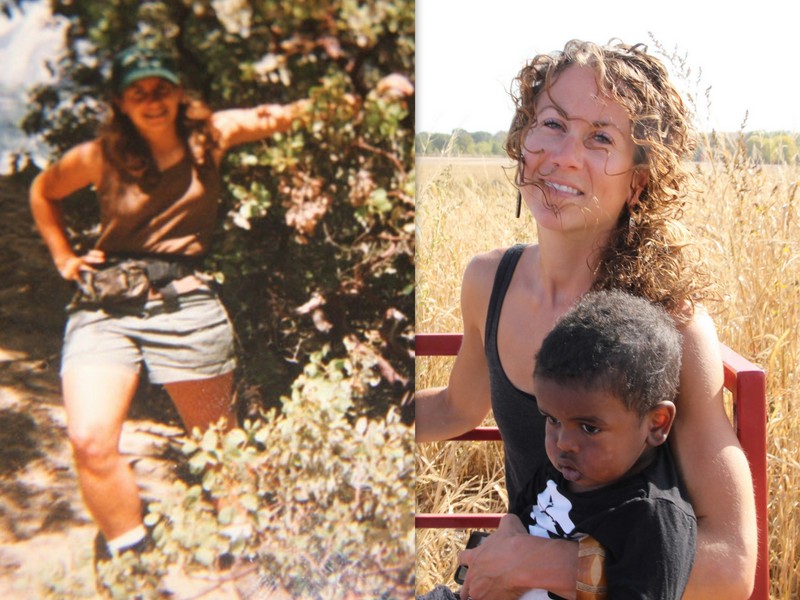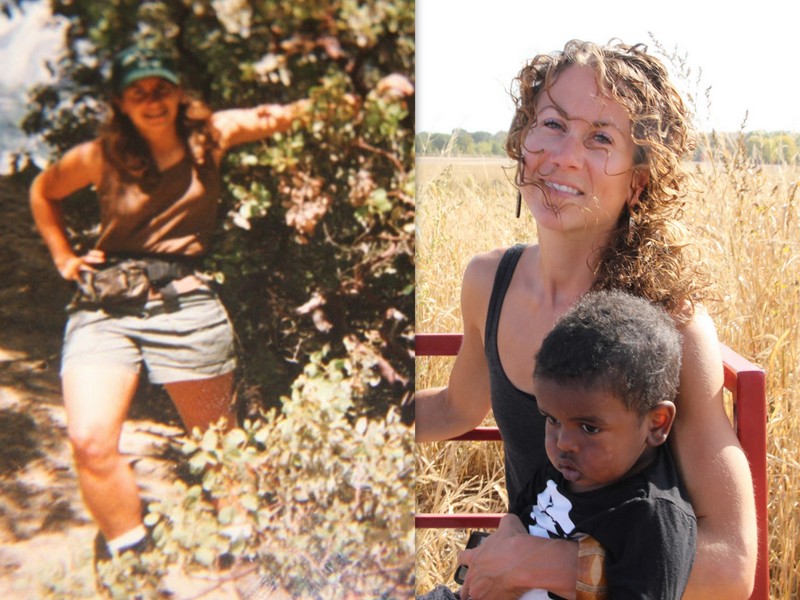 Maria's Favorite Things Giveaway!
Today I am giving away a HUGE box of ChocoPerfection bars! ChocoPerfection bars uses the sweeteners oligofructose, which is derived from ground-up chicory root, and erythritol, which comes from fermented natural foods. These ingredients don't effect insulin levels (zero on the glycemic index) or have a laxative effect like malitol. Most "low carb" chocolates use malitol which does increase blood sugar and often causes intestinal discomfort. So, here's to chocolate on a "diet!"
Click HERE to find all "healthified" chocolates.  The retail price of this 60-bar box is $59.95!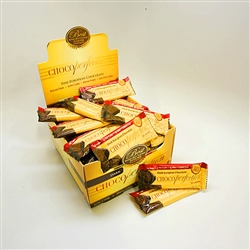 All you have to do is 3 things:
1. "Like" Maria Mind Body Health on Facebook and share Maria Mind Body Health on your Facebook wall.
2. "Like" ChocoPerfection on Facebook.
3. Leave a comment below on what is your favorite "healthified" treat is.
A winner will be picked April 1st and posted on Maria Mind Body Health fan page. Good Luck!
The cheese you use in this recipe will determine tasty and crispness. If you use a hard cheese like Parmesan, the shell will be crispy. I suggest a cheddar to go with the "apple" flavor, but the shell will be a little more chewy rather than crispy.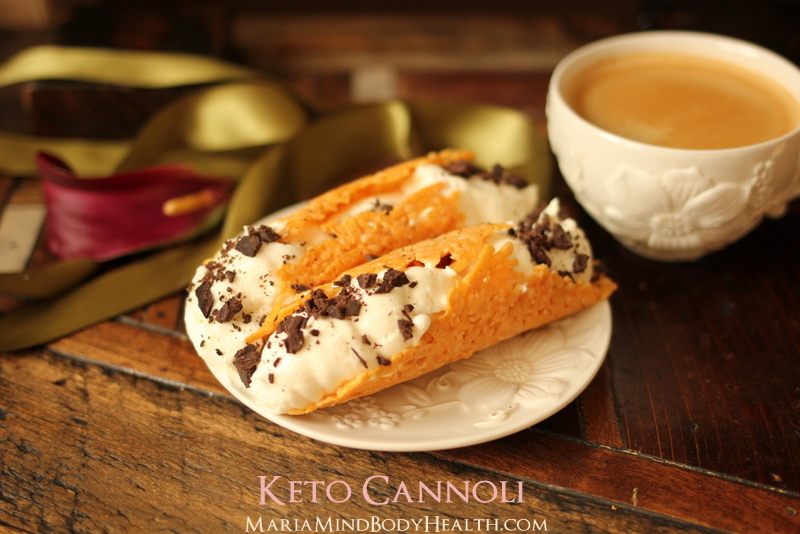 Cannoli
Ingredients
SHELL:

1

cup

freshly grated hard cheese

4

tsp

ground cinnamon

4

tsp

Natural Sweetener

FILLING:

1

cup

organic whipping cream

1/2

cup

mascarpone cheese

1/4

cup

Natural Sweetener

1/2

tsp

apple extract

or other extract like English toffee/vanilla/almond/pistachio

1/2

cup

unsweetened almond milk

CHOCOLATE SHAVINGS:

2

oz

cocoa butter

1/3

cup

Natural Sweetener

1

tsp

vanilla

or other extract like English toffee/almond/apple/pistachio

Pinch

Redmond Real salt

MILK CHOCOLATE: add 1/4 oz unsweetened baking chocolate

DARK CHOCOLATE: add 1/2 oz unsweetened baking chocolate
Instructions
Preheat oven to 350 F.

Toss freshly grated cheese with cinnamon and natural sweetener.

Place parchment paper on a cookie sheet. Grease with coconut oil spray. Place 3 TBS of cheese in a circle about 4 inches in diameter. Leave at least 2 inches in between each circle of cheese.

Bake 4 to 5 minutes until they are golden brown.

To mold them into a cannoli, have a <g class="gr_ gr_192 gr-alert gr_spell gr_inline_cards gr_run_anim ContextualSpelling multiReplace" id="192" data-gr-id="192">1 inch</g> round object close to you. Once you remove the cookie sheet from the oven, move quickly and form the cheese around the round object. Allow <g class="gr_ gr_191 gr-alert gr_gramm gr_inline_cards gr_run_anim Grammar multiReplace" id="191" data-gr-id="191">to sit</g> for 10 minutes to cool. Once cool fill with filling.

FILLING: Using a large bowl, combine the cold whipping cream, mascarpone cheese, natural sweetener and extract using an electric mixer on high. Beat until the mixture thickens.

Once thickened, add the unsweetened almond milk slowly while mixing on low speed until combined and smooth.

Refrigerate the mixture in a sealed container a few hours before using. It will keep well refrigerated for up to a week.

CHOCOLATE SHAVINGS: Place cocoa butter in a double boiler and heat on medium high until fully melted (or <g class="gr_ gr_176 gr-alert gr_spell gr_inline_cards gr_run_anim ContextualSpelling ins-del multiReplace" id="176" data-gr-id="176">microwave safe</g> bowl and heat on high for one minute, check and heat for 30 seconds until melted). Melting cocoa butter takes longer than traditional fats.

Stir in natural sweetener.

Stir in extract and salt and unsweetened baking chocolate.

Pour chocolate into a candy mold of your desired liking. Place in freezer for 5 minutes or until set. Shave with a cheese grater for shavings.

ASSEMBLY: When you are ready to fill, use a pastry bag or cut the corner of a Ziploc bag. Fill each cannoli with some extra filling sticking out of each end. Sprinkle ends with "healthified" chocolate shavings and enjoy!
Notes
NUTRITIONAL COMPARISON (per serving)
Traditional Cannoli = 290 calories, 21.9g fat, 4.1g protein, 22.1g carbs, 1g fiber
"Healthified" Cannoli = 230 calories, 20g fat, 11.3g protein, 2.9g carbs, 0.7g fiber
(78% fat, 18% protein, 4% carbs)
A VERY cute Email!
"As a side note, many of the guys in my office are regularly referring to your blog, and we are planning a "keto potluck Friday" where everyone picks a recipe to sample. I am now trying to get my wife on-board to help with her fibro and migraines. Thank you for your effort and involvement!!" – Jim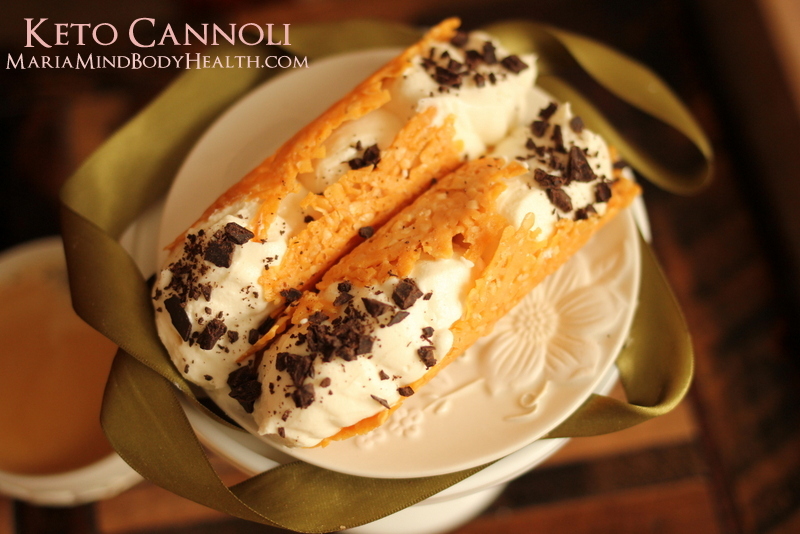 LIBBY's BIRTHDAY
My son Micah has a doll that he named Libby. He loves her very much and most days at nap time, I have to tell Libby to close her eyes and stop talking to Micah (he talks to her non-stop!). Anyway, Micah came up to me last week and told me it was Libby's birthday in 3 days. So I decided to take him seriously and decided to throw a party!
I will blog the cake recipe in the future, but for now, here is a sneak peak of Libby's party!