Candy Cane Caprese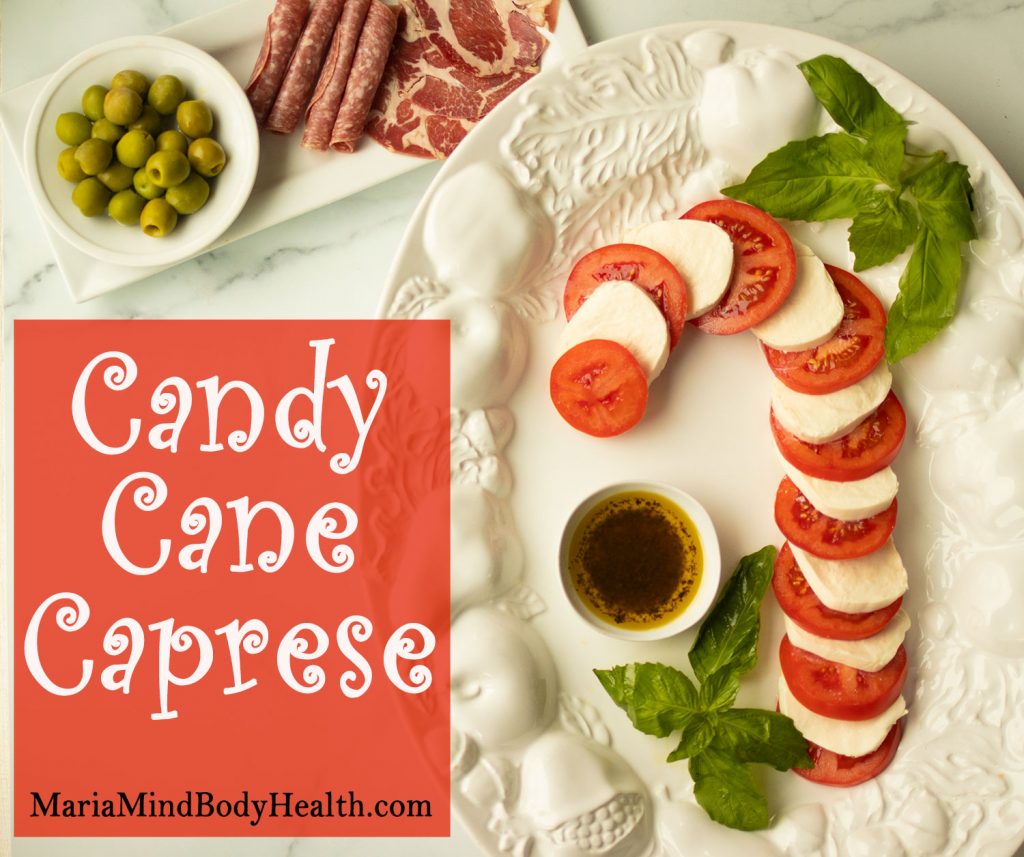 I love to make food fun! We eat with our eyes! This Candy Cane Caprese will make your family smile this holiday season!
The holidays can be a busy time of year and that is why this Candy Cane Caprese Board is a perfect recipe! It is a very simple yet elegant, delicious and cute recipe that is filled with flavor!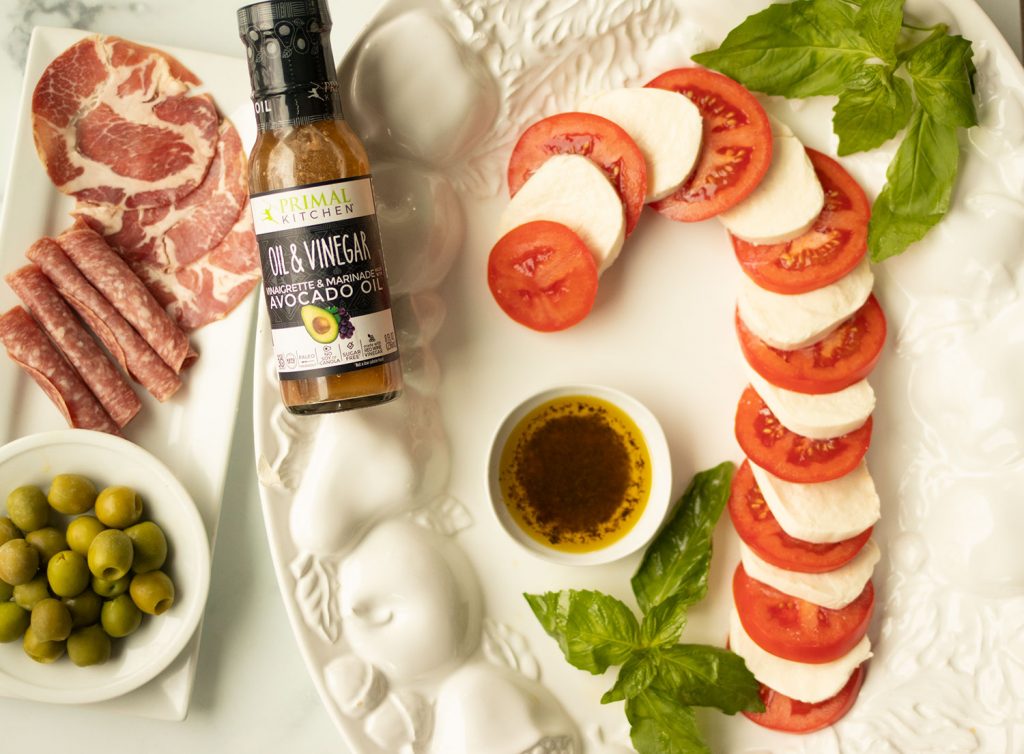 For my cute Candy Cane Caprese Board, I used Primal Kitchen Oil & Vinegar for drizzling!
The amazing flavor that Primal Kitchen Oil & Vinegar adds to this simple caprese appetizer really made the dish POP with deliciousness!
We all could use a little help with preparing healthy keto meals for our family and that's why I get things like Primal Kitchen sauces mailed to me!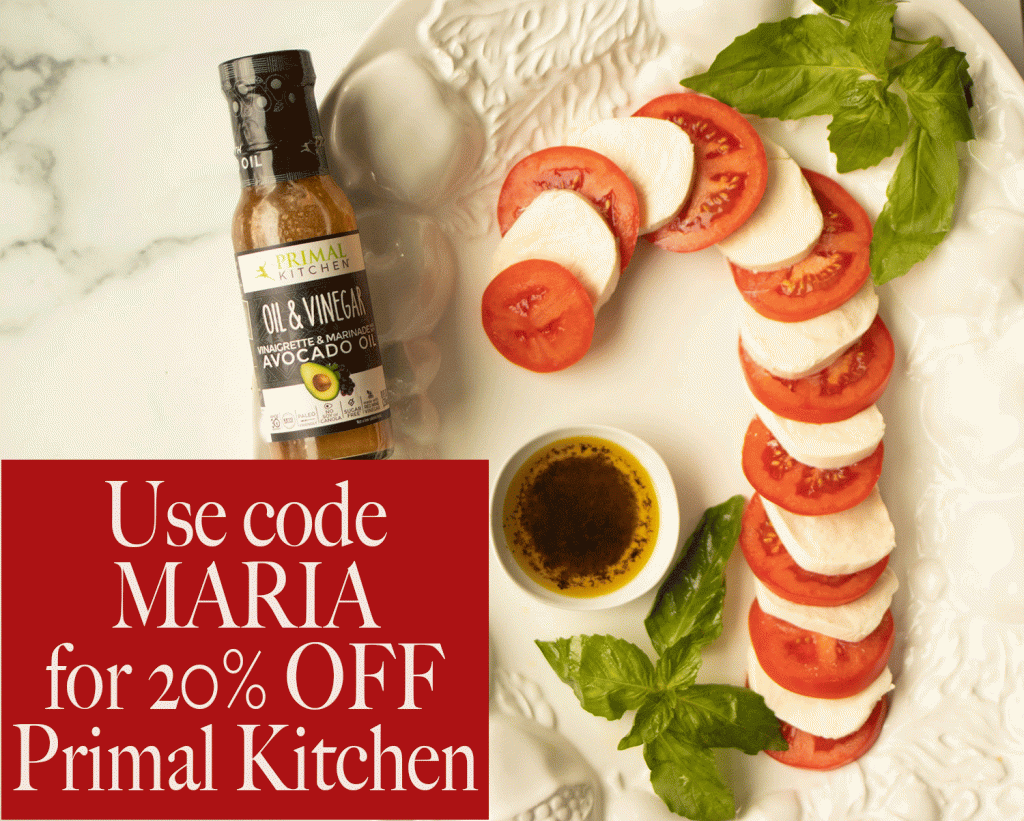 Primal Kitchen sauces are delicious, organic and they do not have any sugar nor harmful vegetable oils in the ingredients!
Harmful Vegetable Oils, such as soybean and cottonseed oil, are more harmful than sugar when it comes to our health and heart disease! If you want to take charge of your health as well as lose the weight that seems to never want to leave, you MUST get rid of ALL SOYBEAN OILS! I will write a whole blog post on what soybean oil and PUFAs do to our cells. Soybean oils are hidden EVERYWHERE and in most salad dressings! That is why I only use Primal Kitchen sauces and salad dressings!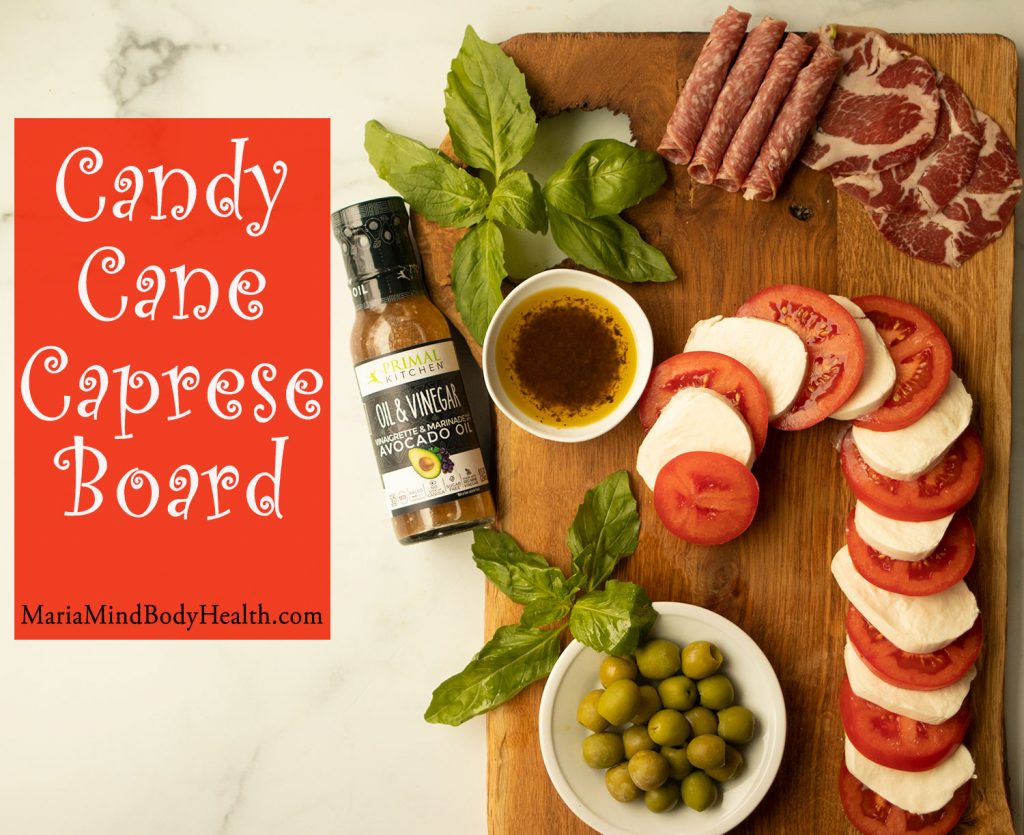 I love that I can easily open a jar of Primal Kitchen dressings and sauces and I can make easy keto meals in a flash!
Primal Kitchen is SO generous that they are doing a special discount for all of my readers! Use code: Maria for 20 % off!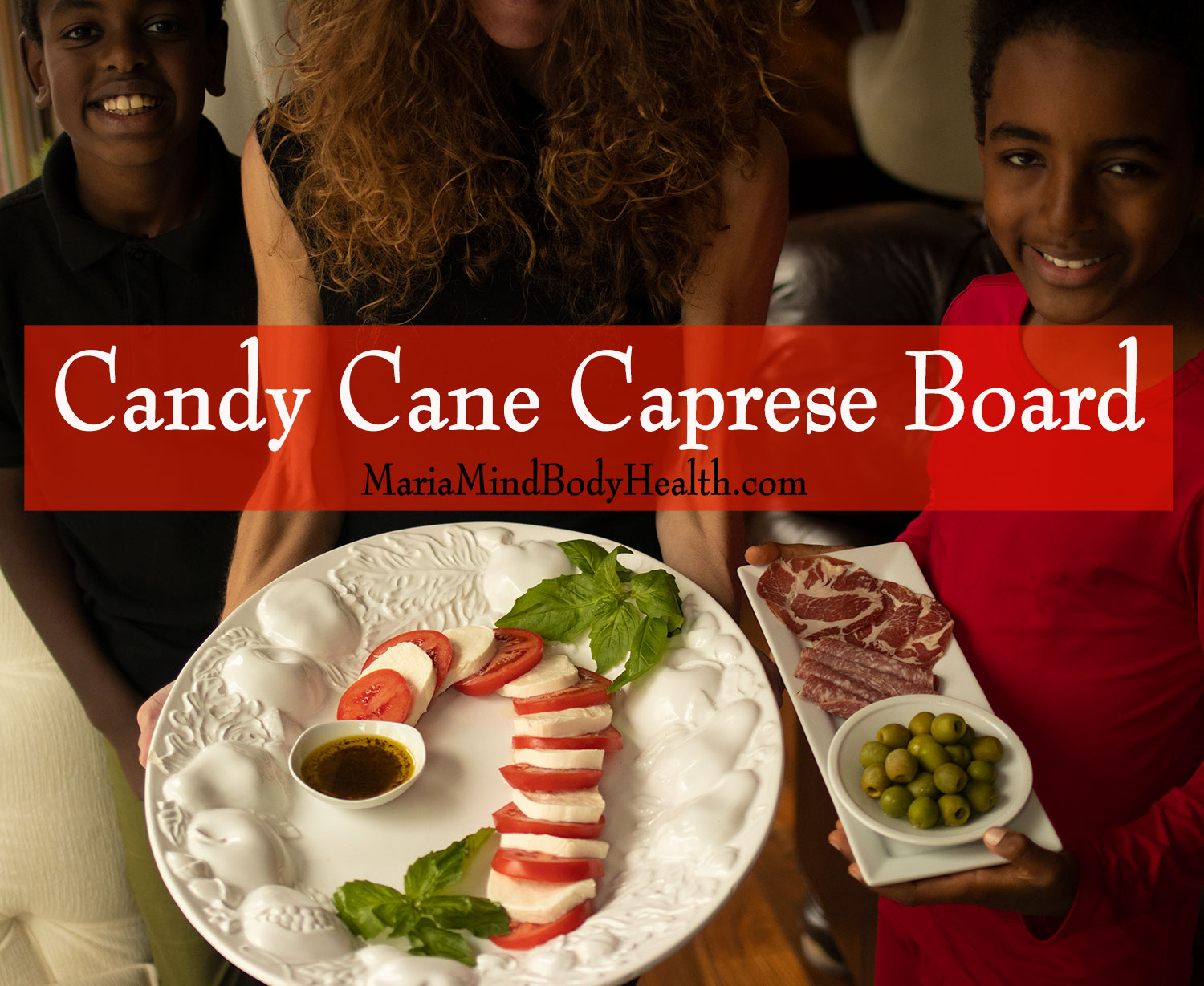 Candy Cane Caprese
Ingredients
1 (1 pound) log fresh mozzarella cheese
2 large ripe tomatoes
Fresh basil leaves
OPTIONAL ADDITIONS:
Salami
Prosciutto
Olives
Instructions
Slice the roll of fresh mozzarella and tomatoes into ¼ inch thick slices.
On a large serving platter, make a candy cane shape with the tomatoes and mozzarella. Start at the bottom part of the candy cane shape and alternate layering a slice of tomato and then a slice of fresh mozzarella. Continue until you have a large candy cane shape.
Place fresh basil leaves around the candy cane.
Just before serving, drizzle the candy cane caprese with Primal Kitchen Oil & Vinegar dressing and sprinkle of Redmond Real salt.
Serve with olives, salami and prosciutto.
TESTIMONY OF THE DAY
"ok already have PSMF original that I printed out and use. I have several favorites that I use regularly, not necessarily on PSMF days.
Just printed out The Art Of Fat Loss and while it was printing my mouth was watering.
Appreciate your link to your books. I need to review my inventory and see what I am missing. I need to make a separate file folder for your ebooks. Currently all under Maria, messy.
I have enough of your meals to take care of the rest of my life. So NOT boring!!!! Thank you." Claudia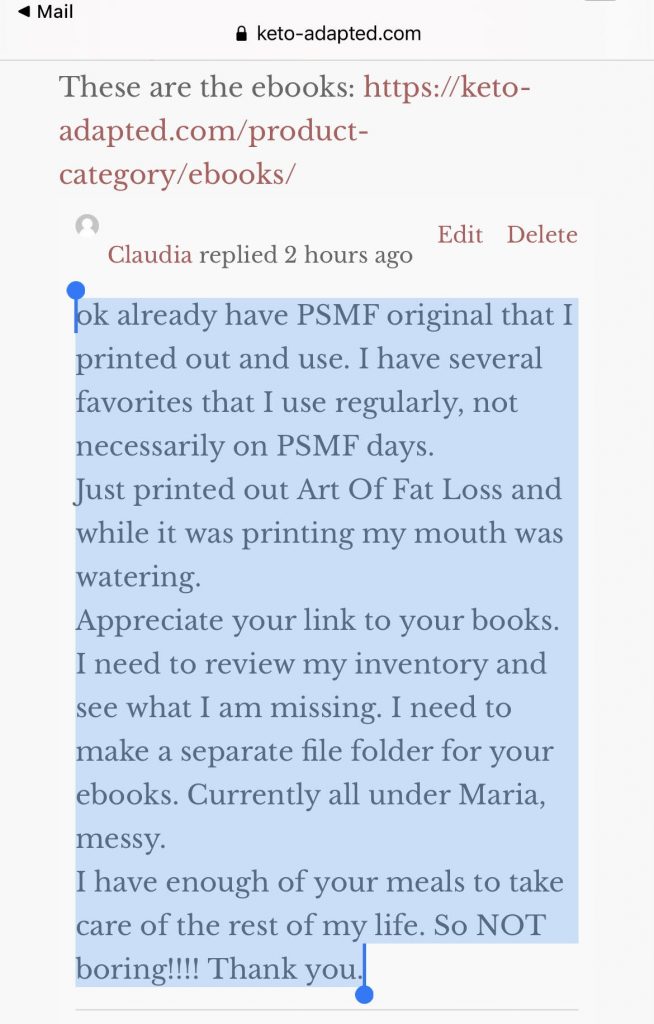 Most people I consult are doing keto totally wrong. Get fast results with the my NEW Keto Packages!