Testimony of the Day
"I just wanted to send my thank yous. I have been following you for a while, have all of your cookbooks and love your recipes. Recently (the last two months), my weight loss stalled. I've lost 70 lbs since last year and have another 50 to go. I was keeping my carbs under 30g but didn't pay any attention to my protein and fat. 1 1/2 weeks ago, I started tracking everything. 5% carbs, 10% protein, and 80 percent fat. Although my fat intake isn't quite there, I (counter-intuitively) upped my fat dramatically. Lo and behold, I'm losing again! I've spent decades overweight, following a 1200 calorie diet, low fat and whole grains. Amazing that now I'm eating almost 2000 calories, low carb/high-fat diet, I'm still shedding the weight! Thank you for all of your advice! This has been an amazing transformation of my life!" -Maryann

Click HERE to start your journey to a keto-adapted diet!
 ONE POT MEALS
I am a huge fan of the television show Top Chef. In one episode they had Martha Stewart on and the "quickfire" challenge was to make a holiday meal but the trick was it had to be entirely in one pot. The contestants could cook something and empty the contents and re-use the pot, but it had to all be cooked in one vessel.
I almost accomplished this until I added the poached eggs!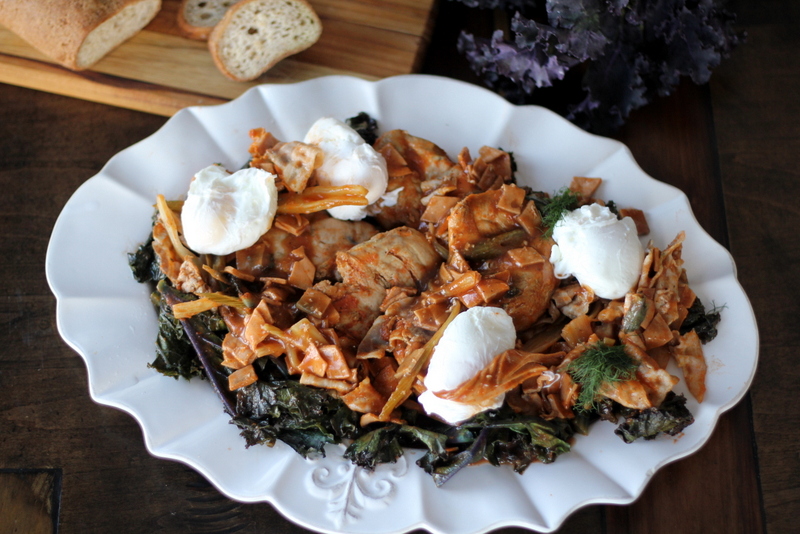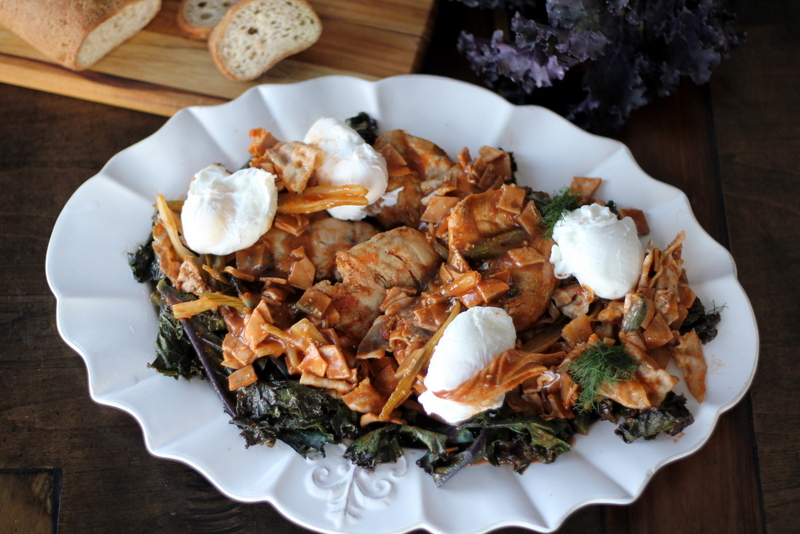 Served with my Healthified grain-free bread. 
Braised Pheasant with Mortadella and Poached Eggs
Ingredients
12

ounces

Pheasant

about 12 oz split into 4 serving pieces (or other poultry

2

ounces

pancetta

diced medium (or bacon)

1

bulb

fennel

sliced thin

4

ounces

Mortadella

diced large

1

cup

chicken broth

1

cup

tomato sauce

1

bunch

kale

or mustard greens, stems removed

4

large

eggs

poached soft

Redmond Real salt

to taste

Fresh Ground Black Pepper

to taste
Instructions
Heat a large pan to medium heat, add pancetta and render until pancetta is crispy.

Remove pancetta pieces leaving rendered fat in the pan.

Season the pheasant pieces with salt and pepper to taste, brown on each side in the pan until skin is crispy, about 4-5 minutes per side, remove from pan and set aside.

Add fennel and sauté until lightly caramelized.

Add the mortadella, chicken stock, and tomato sauce.

Add the pheasant and pancetta to pot.

Turn on low heat, cover and simmer for 20-25 minutes or until pheasant is cooked through and tender.

While the pheasant is cooking, poach eggs by preparing a small pot with water adding a tablespoon of coconut vinegar per quart of water. Bring the water to a simmer, add egg and poach until cooked to a soft stage, reserve cooked egg.

Add the kale or mustard greens to the Dutch oven with the pheasant.

Replace the cover and cook an additional 10 minutes or until greens are tender.

Place the greens into a large serving bowl, arrange the mortadella and fennel pieces around the greens and pour broth into the serving bowl. Top the greens with the pheasant pieces and top the pheasant with the poached eggs.
Nutrition
Calories:
416
|
Fat:
24.6
g
|
Protein:
37.7
g
|
Carbohydrates:
10.6
g
|
Fiber:
2.3
g
|
P:E Ratio:
1.1