Testimonies of the Day
HAQ Client Testimonial: "Hi Maria 🙂  I have to tell you that after about a week on some of the supplements, I feel like a totally new person. I can't thank you enough! I have only been taking a subset of the supplements, but I already feel so much better.  I have been off gluten (and high fat/low carb) for a long while, so I assume that gluten is not the main reason behind the anxiety. I do believe what you recommend helped significantly – in my mood, and just overall calmness. And I do believe that my sleep has finally gotten a little better. I'm really optimistic! Jenny
30 Day Accelerated Client: "Good morning, I just wanted to share with you, today is day 13 of your advanced healing plan.  Yesterday and today I have woken up feeling like a new person.  I am only 34 but have felt much older for the past few years (and now that I feel this good think it has been most of my life).  My GI issues that have gone on for 2.5 years are slightly improved but the main changes surround my attitude, energy, and skin.  The past 2 mornings I have woken up in such a positive mood I have been excited to exercise and to have a good day.  I have had so much energy I almost feel like Tigger!  Almost, ha ha!  
My skin has also clearing up, which is something I have battled since my teen years.  I have lost about 7 pounds but the most exciting part is how I feel.  When I woke up yesterday I felt astonished at how miserable I have felt for many years.  I have always been someone who needed 12 hours of sleep but when I started having kids 8 years ago, that really took a toll on me to the point that after reading your information, I am pretty sure I have burnt my adrenal system out and compounded the issues with poor food choices that enhanced inflammation.  
I suffered weight gain and depression along with anxiety.  I would just feel unhappy and spent more energy than I had to get through the day.  It is such a cycle and for the first time in my life I feel like I have some control over it.  I no longer feel trapped in my dysfunctional body!!  Thank you!  I want to sing your praises.  You have answered my few emails with straightforward and caring replies.  You have a personal touch which sets you apart.  I have already sent my integrative doctor a message because I know he will want to know more about your plans.  Have a great weekend, I know I will!" – Llisa
PHOTO TESTIMONY: "My flexibility may have improved through yoga BUT I would never have felt healthy enough to try yoga, or lost weight, or felt happy in my own body if it weren't for Maria. It's through her explanation of not just what a ketogenic diet is, but how to become keto-adapted that turned my life around. That and her INCREDIBLE recipes that not only do I love, but my whole family loves! And there is little in this world that is more rewarding, than knowing you are feeding your family something wonderful. Thank you again Maria, to you and your family, from me and mine!"
If you want to get started on a path to health and healing, click HERE. You will not regret it!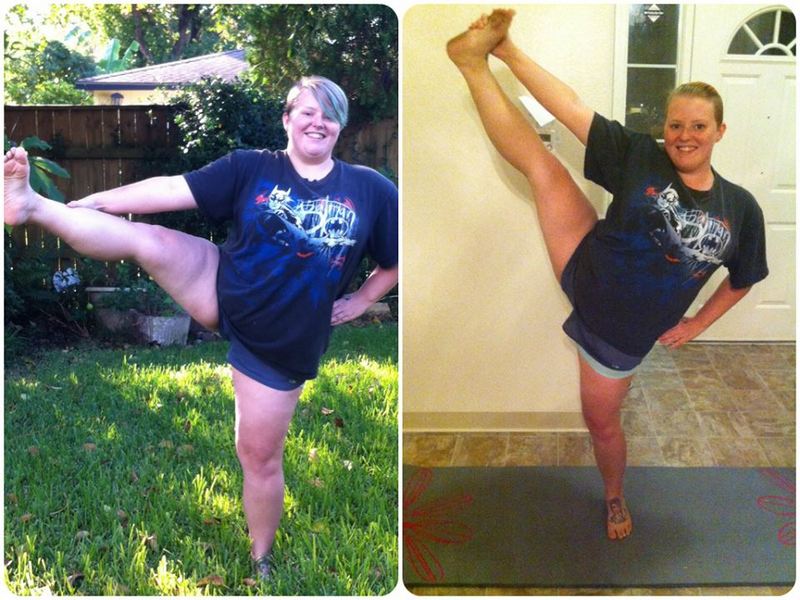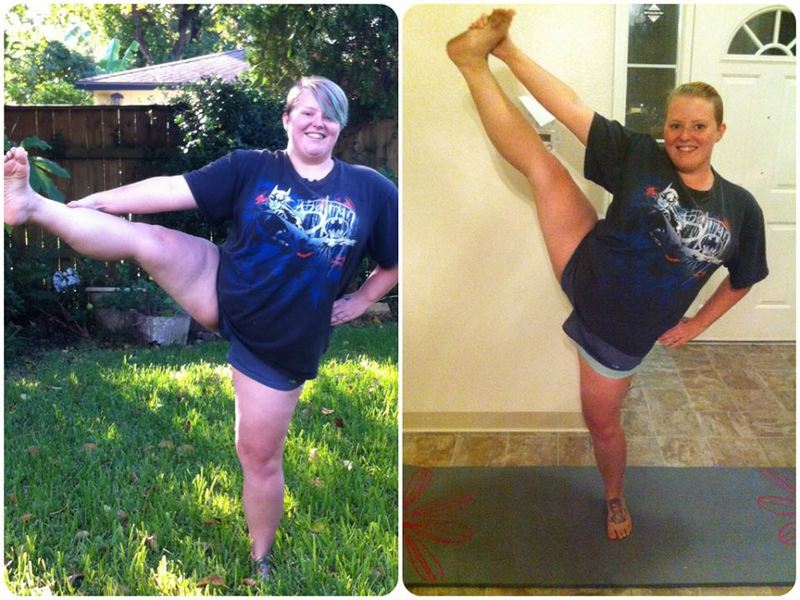 BLENDTEC GIVEAWAY!
I love the story of how Blendtec came to be, it all started in 1975 with a man and his curiosity. Tom Dickson was dreaming of new and better ways to build gadgets that could improved the lives of others. His 1725 watt, 3.4 peak horsepower motor blenders made with durable BPA-free material stand up to heavy daily use that can handle anything I throw in it!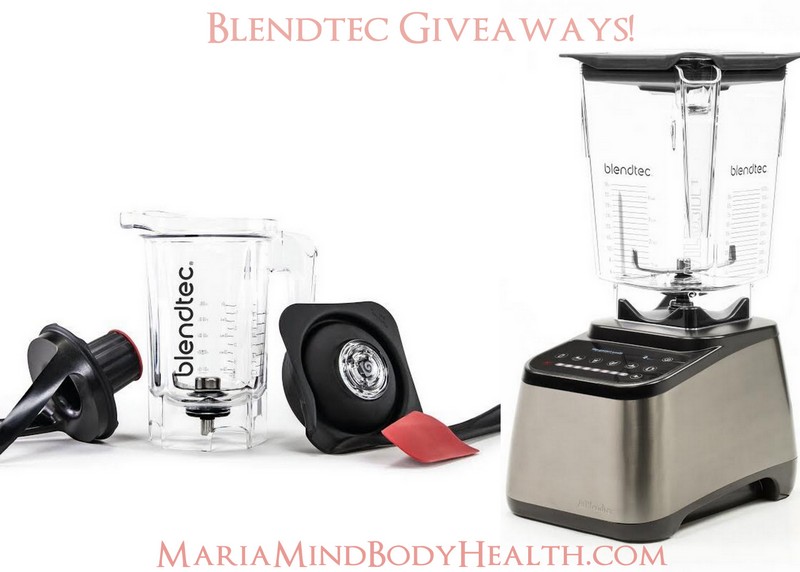 Today I am giving away 2 things!
1. Blendtec Designer 725 with Wildside and Jar
The stainless steel Blendtec Designer 725 boasts the most advanced blending technology, providing the ultimate interactive experience. Features like SmartBlend technology, multi-speed pulse and a 100-speed touch slider for precision control will quickly make this blender the star of any kitchen.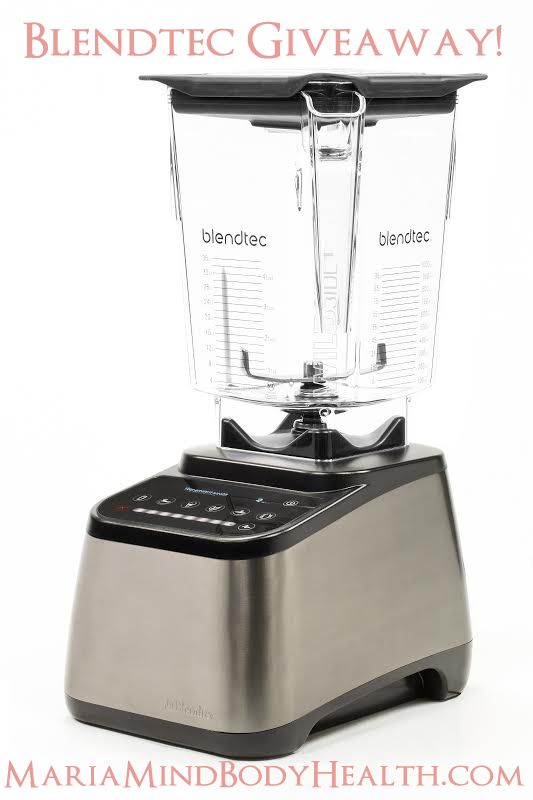 Package includes:
         1.  Designer 725 motor base
         2.  WildSide+ jar
          3. Vented Gripper™ lid
Features include:
          1. 1725 watt, 3.4 peak horsepower motor
          2. Illuminated, capacitive touch interface
          3. Preprogrammed cycles: Smoothie, Salsa, Ice Cream, Whole Juice, Hot Soup, Clean
          4.  100-speed capacitive touch slider
          5. Illuminated counter displays remaining time on blends
2. Blendtec Twister Jar
The Twister Jar is designed to blend "healthified" recipes. My favorite recipe to use it with are:
5. "Healthified" shamrock shake
6. "Healthified" Ranch dressing
7.  Cauliflower mash "faux"tatoes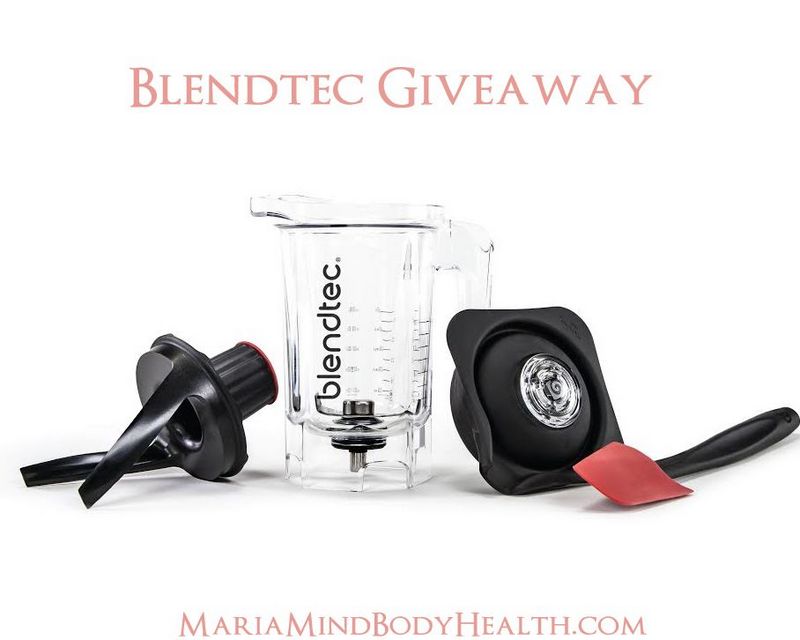 Package includes:
             1. Patented Twister lid
             2. Mini Gripper™ lid for containing thinner blends
             3. Twister Jar
             4. Spectacula spatula: This spatula is just the right length and shape so you can get nearly every morsel out of your jar.
Features include:
             1. Patented single-prong tuned wingtip blade
             2. Easy-to-read jar markings up to 16 fl oz
             3. Durable BPA-free material that stands up to heavy use
TO ENTER:
 All you have to do is 3 things:
1. "Like" Keto Adapted on Facebook
2. Share Keto Adapted with your friends and family!
3. Comment below on what "healthified" recipe of mine you would make with these awesome prizes!
Good Luck! Winner will be picked November 14th!
And the winner is….. Claire Moniz! Congrats and thanks to everyone for participating!