Baked Cheese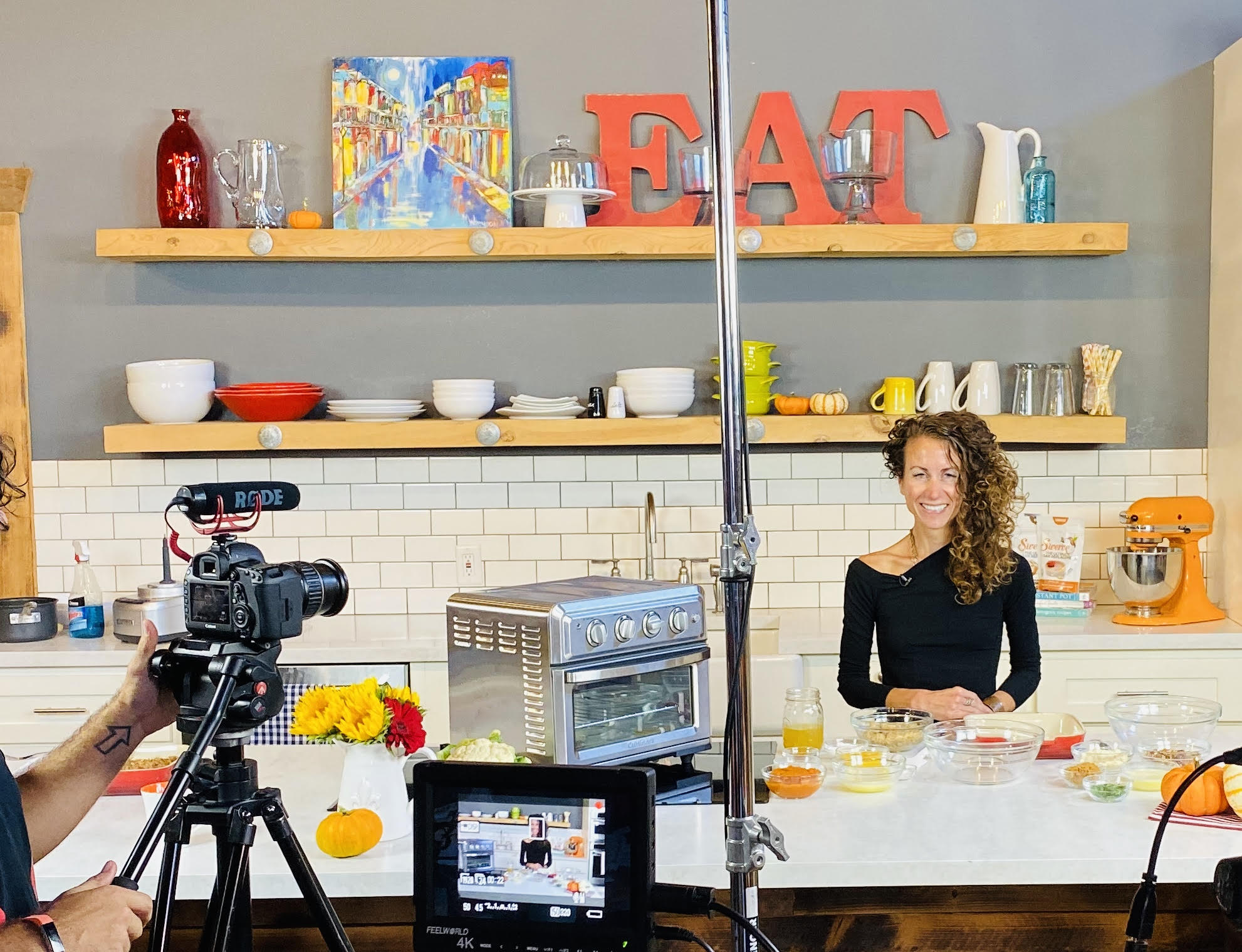 I had the GREAT pleasure of traveling to one of my favorite cities New Orleans, to make cooking videos for Swerve!
Click HERE to find my video making Keto Pumpkin Pots de Creme!
I LOVE New Orleans! I don't drink alcohol and I'm often in bed by 8:30pm, but I love being able to walk and ride the city blue bikes all over the place!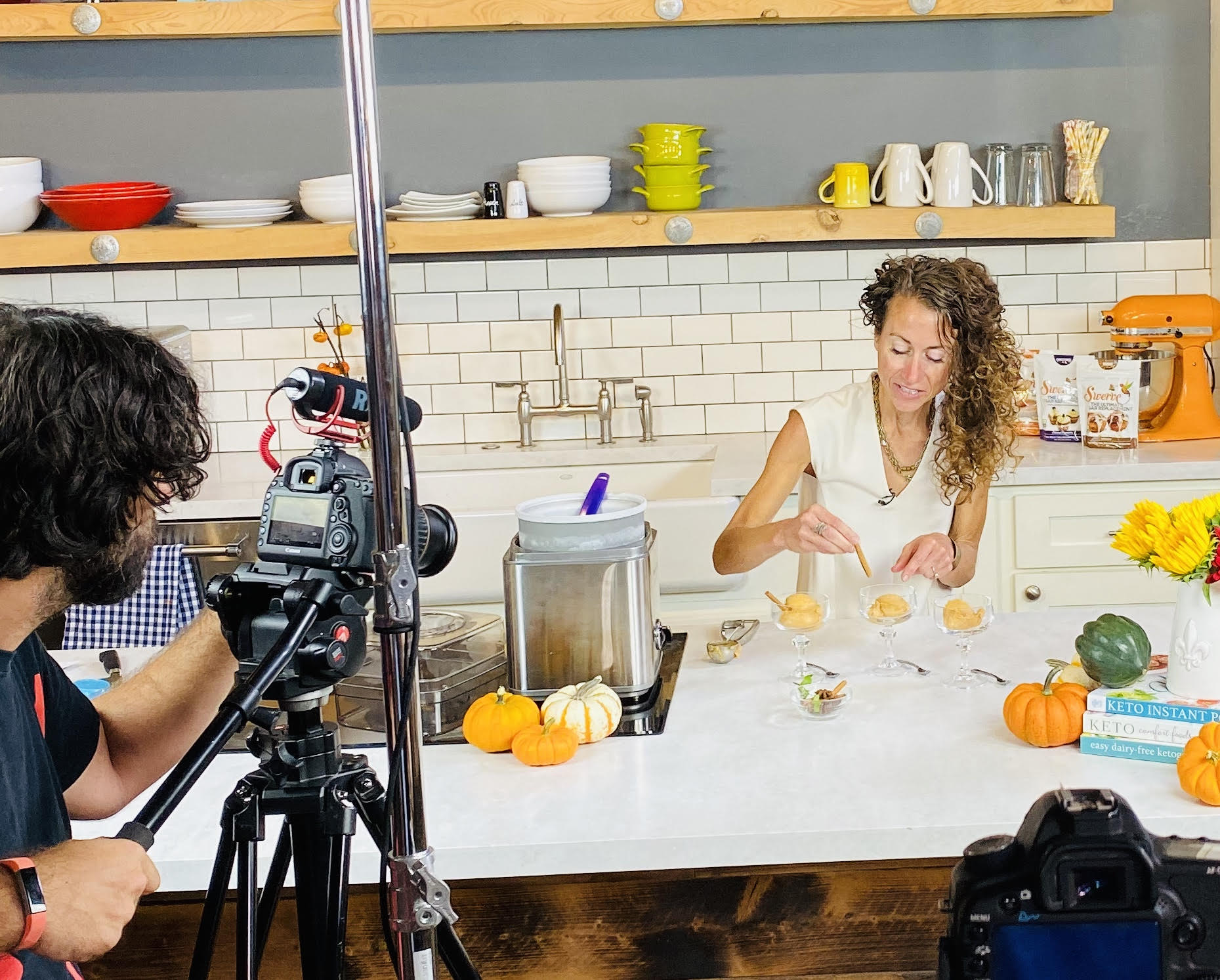 In the video above, I made my delicious Pumpkin Pie Sorbet! So easy yet so delicious!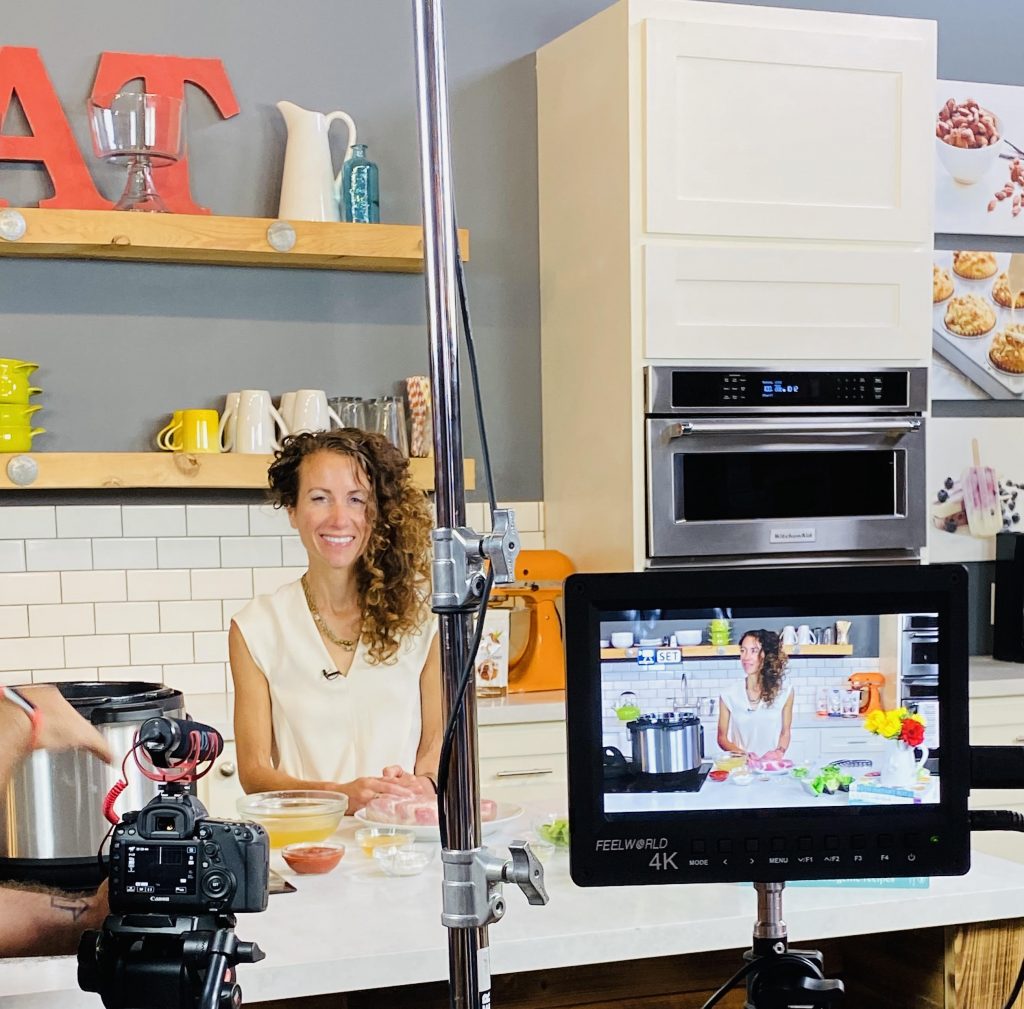 In this video, I made my Sweet n Sour pork from Keto Instant Pot! Click here to find!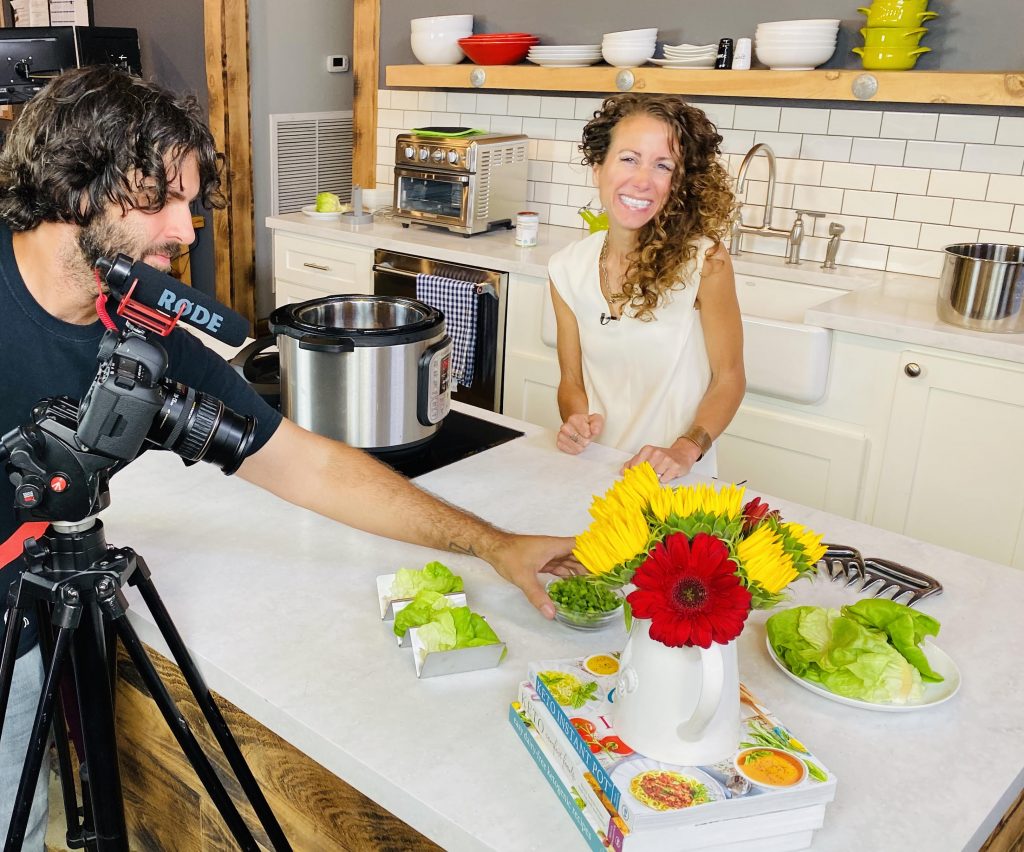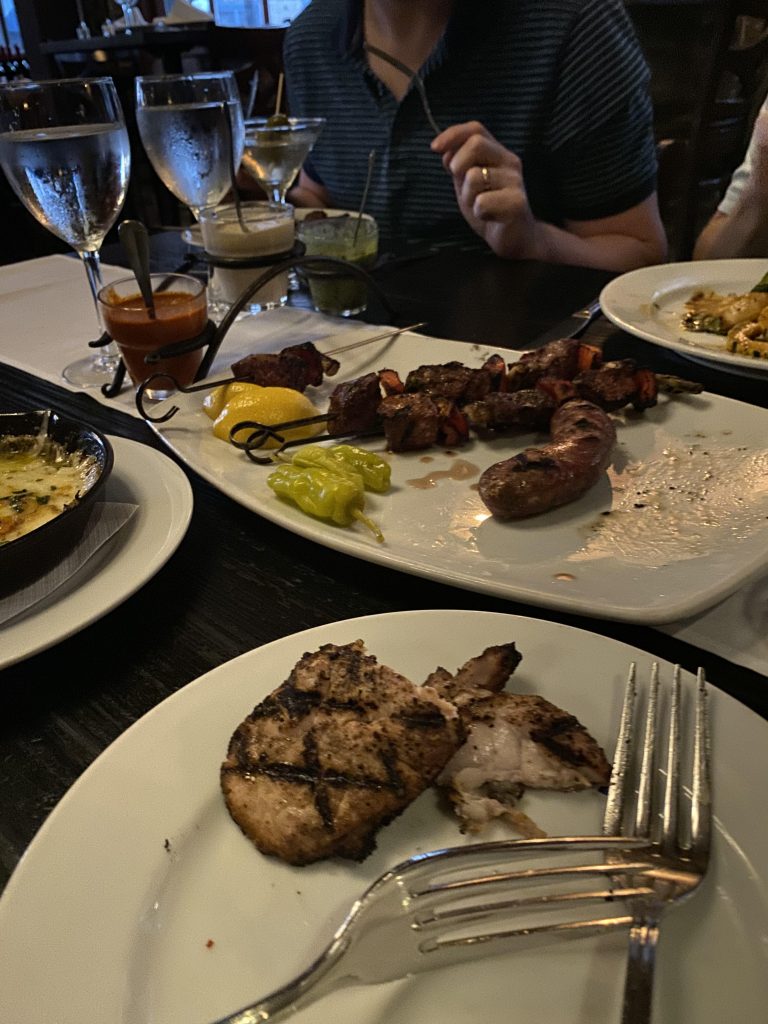 Another reason I love New Orleans is their food! Even Keto foodies like myself can find delicious food!
The first evening in New Orleans, we dined at La Boca. La Boca is a Brazilian steakhouse in the Art District. We ordered the meat platter that had sweetbreads, sausages and beef skewers. I devoured the sweetbreads, which are neither sweet nor bread. Sweetbreads are an organ meat from the thymus gland and pancreas. I know, I know, you might think they are gross, but if you didn't know what they were, you would devour them too! They are soft, creamy and delicious!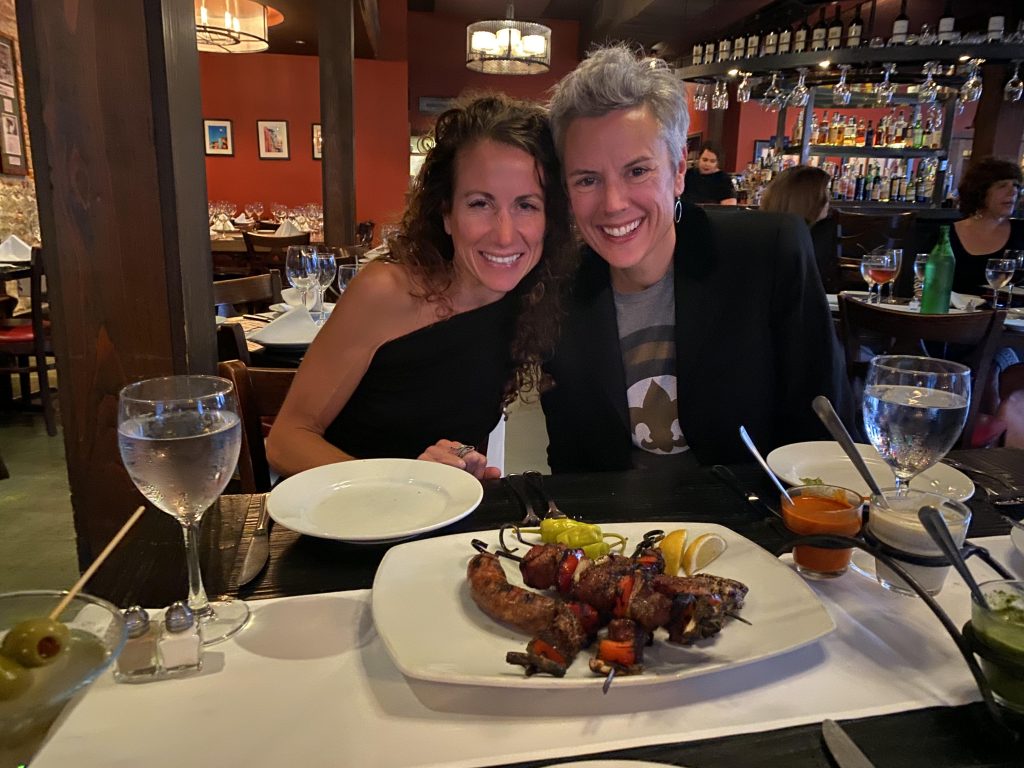 We also ordered a keto appetizer of Baked Cheese, which is what my recipe is in honor of.
On the La Boca menu, the baked cheese is called Provaleta. The description on the menu is Grilled Argentine cheese, olive oil, & oregano. The baked cheese came in a cast iron skillet and it was hot and bubbly! It basically tasted like a pizza! All of us scooped it up and spread it on our meats instead of bread.
This Baked Cheese recipe is such an easy keto appetizer to serve! You could serve it with pork rinds, my keto bread or my keto crackers! I hope you enjoy!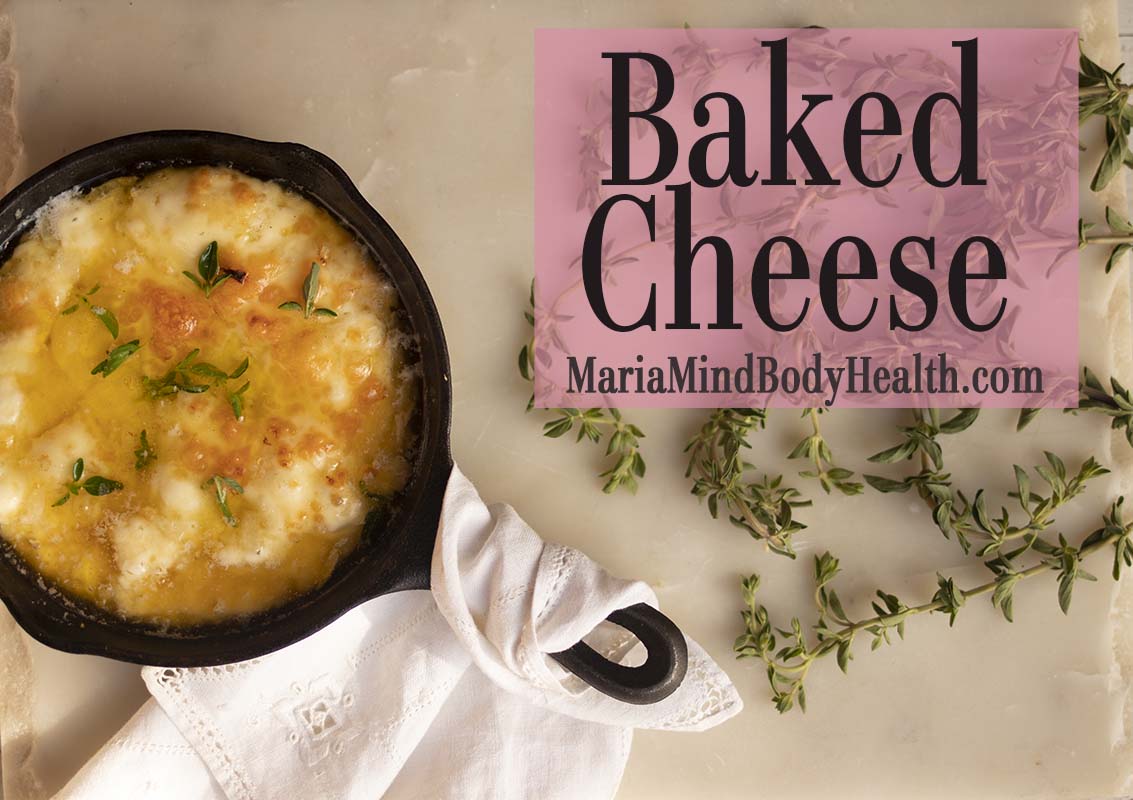 Baked Cheese
Ingredients
1 1/2

pounds

fontina cheese

rind removed and cut into 1 inch cubes (or Havarti cheese)

3

tablespoons

butter or olive oil

click here to find the company I love

6

cloves

garlic

thinly sliced

1

tablespoon

fresh oregano leaves

or 1 teaspoon dried oregano

1

teaspoon

Redmond Real Salt
Instructions
Turn the broiler oven on high.

In a small bowl, combine garlic, oregano and salt.

Put cheese cubes in seasoning and toss to coat.

Place the Fontina cheese cubes in the bottom of an 8 inch cast-iron skillet about 1/4 centimeter apart. Drizzle olive oil on top of the cheese.

Place the skillet in the middle rack under the broiler for about 6 minutes or until the cheese is bubbly and starts to brown.

Serve immediately with slices of sausages, pork rinds or meatballs!
Nutrition
Calories:
254
|
Fat:
21
g
|
Protein:
14
g
|
Carbohydrates:
1
g
|
Fiber:
0
g
|
P:E Ratio:
0.6
TESTIMONY OF THE DAY
"Hi Maria! I just wanted to say…I was really struggling losing weight because of PCOS. I was plateaued for a long time while following Keto. Carnivore is finally working for me. Losing about 2-3 lbs per week, with a total of 15-16 lbs total in the last month!
Carnivore is healthy and sustainable for me. Carnivore takes so much of the guess-work out of meal planning. Simple, cost-effective, and my cravings are at an all-time low.
Side-note: I also went dairy-free. For me, the combination of Carnivore and Dairy-Free is the way to go!" – Lia
Most people I consult are doing keto totally wrong. Get fast results with the my NEW Keto Packages!