Bacon Wrapped Juicy Lucy
Do not miss this deal FREE GROUND BEEF FOR LIFE!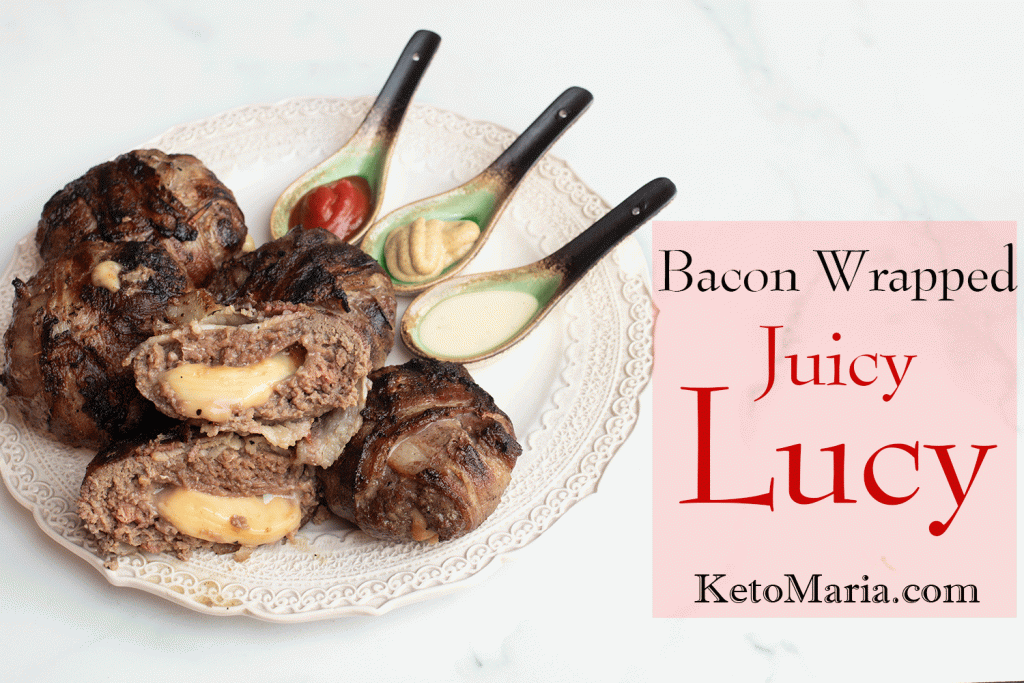 If you've ever visited Minneapolis, you've probably heard about our classic Juicy Lucy, which is a mouthwatering burger with the cheese inside. Both the 5-8 Club and Matt's Bar claim to be the creator of the Juicy Lucy, and the two restaurants often have lighthearted battles over which of them makes a better version. They even had a battle on the Food Network on who makes the better Juicy Lucy!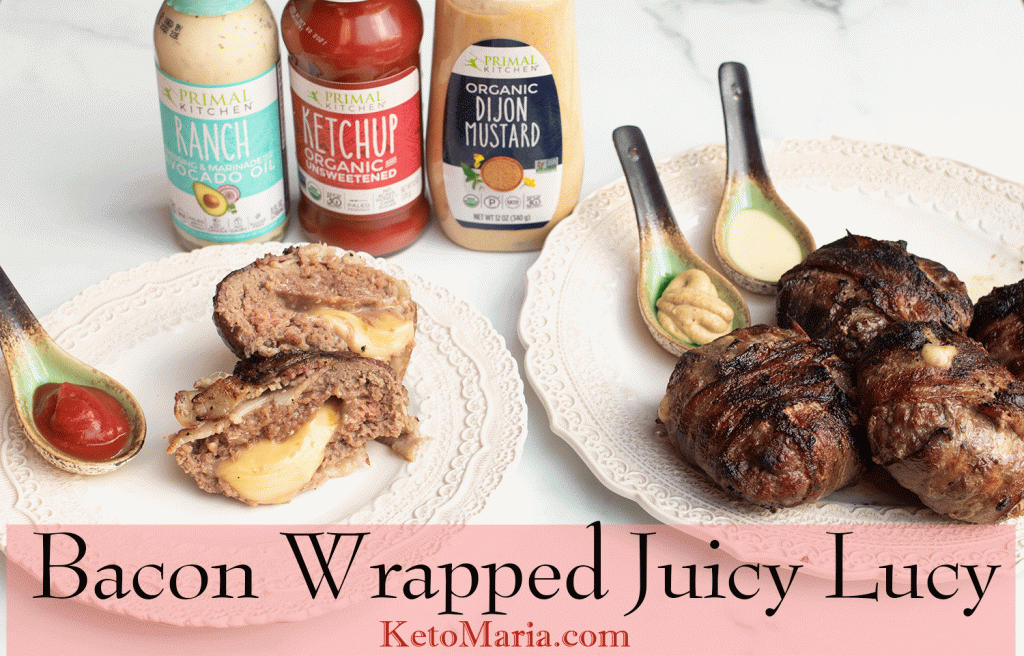 I think that my bacon wrapped Juicy Lucy should be in the battle because it is the BEST Juicy Lucy burger!
My Bacon Wrapped Juicy Lucy recipe is in The Carnivore Cookbook, which is on sale now!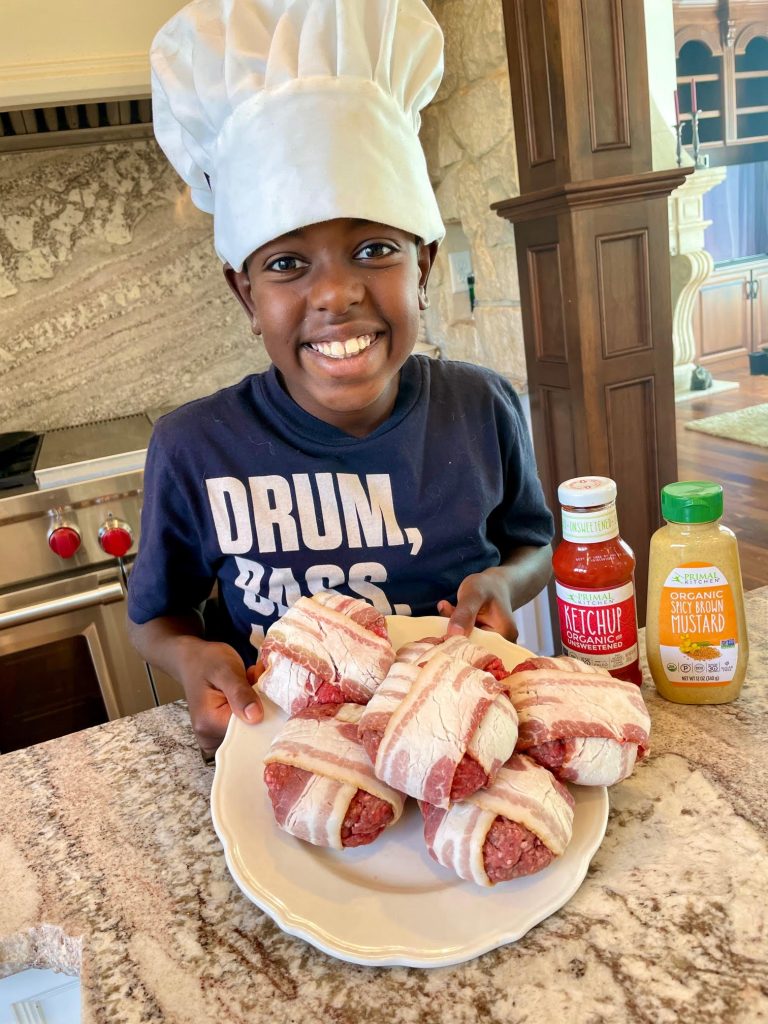 Many of you know my boys LOVE sauces! They love eating my Bacon Wrapped Juicy Lucy with Primal Kitchen Ketchup and Primal Kitchen Ranch dressing!
Most kids love dipping food in sauces; however, most sauces are filled with sugar and harmful oils.
When we make our delicious bacon wrapped Juicy Lucy burgers, I always serve them with Primal Kitchen sugar free ketchup, ranch and spicy mustard!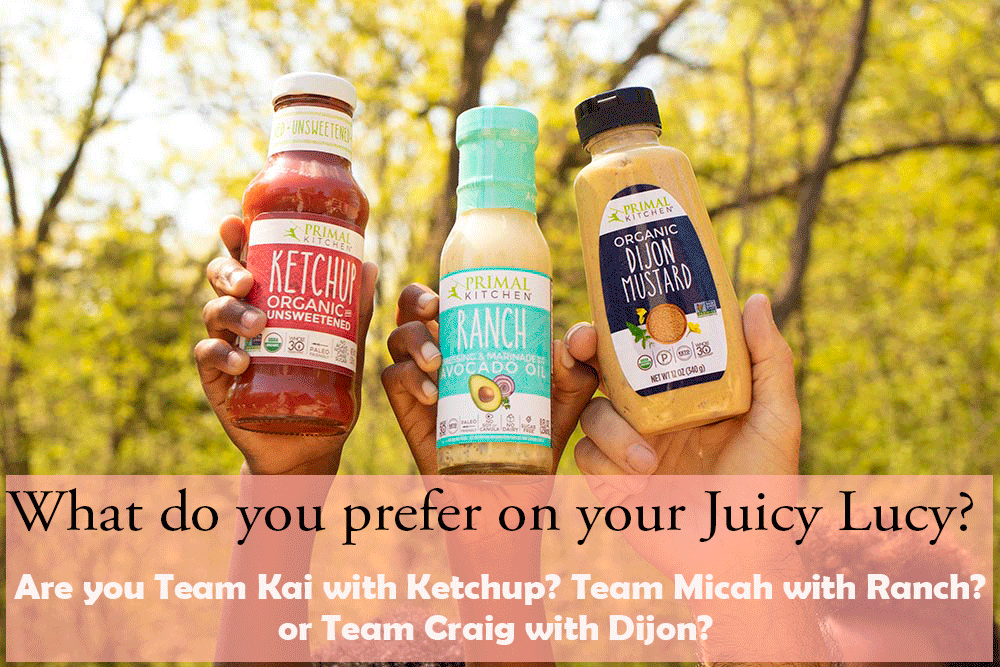 Primal Kitchen sauces are delicious! If you want to get your children to cut out the sugar, I highly suggest trying Primal Kitchen's ketchup!
It is shocking where sugar is hidden! The majority of the sugar we eat isn't even known!
I've even had a restaurant owner tell me they make smash hamburgers with sugar! Sugar helps caramelize and make a crispy edge on the hamburgers! Sheesh sugar in meat? No thank you!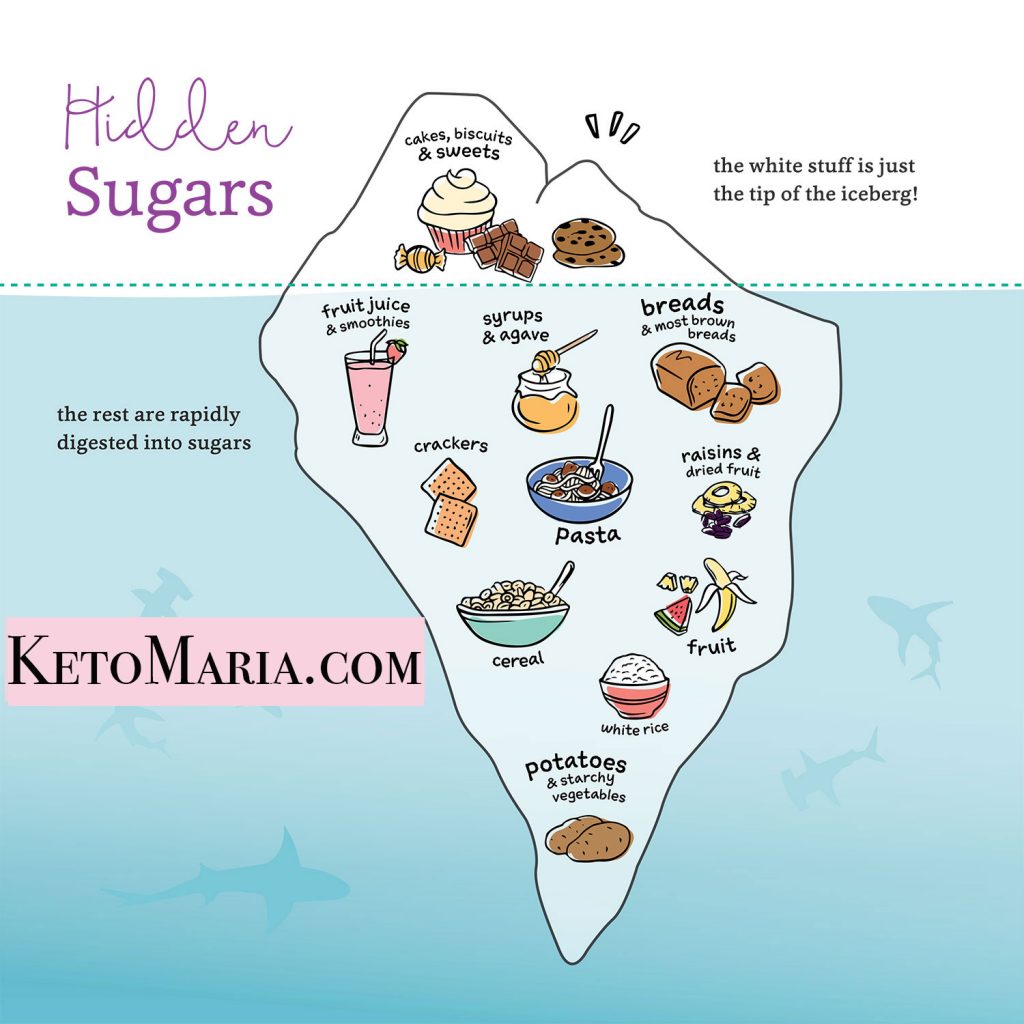 Another thing I love about Primal Kitchen is that they do not use harmful oils in any of their products!
I LOVE ranch dressing with my Bacon Wrapped Juicy Lucy but ranch dressing is often filled with harmful vegetable oils like soybean or canola oil. I feel good opening a jar of Primal Kitchen knowing that I am feeding my kids nourishing food that fuels them well!
CLICK HERE and use code MARIA for 20% off all Primal Kitchen products!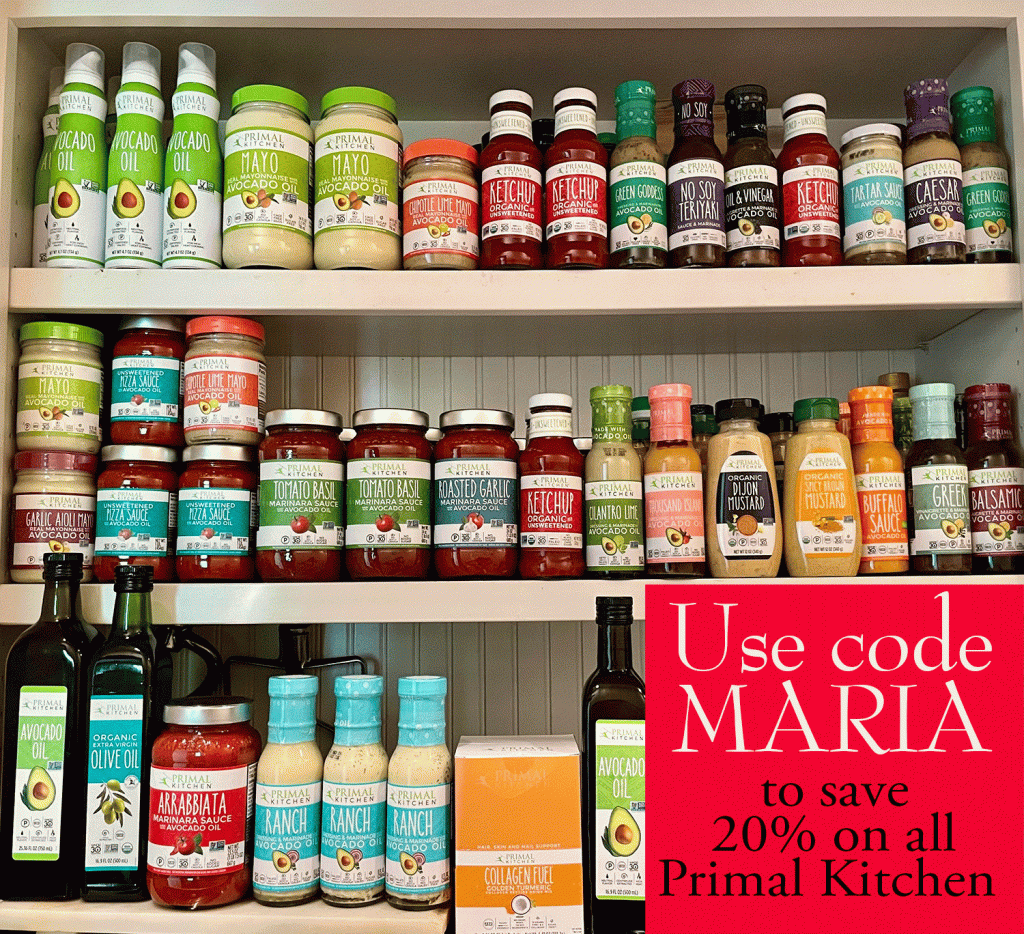 If you want to watch me make these bacon wrapped Juicy Lucy hamburgers, subscribe to our new YouTube Channel to get updated when the video comes out which will be in a day or two, and comment below on what video recipe we should make next!
Bacon Wrapped Juicy Lucy
Ingredients
FOR SERVING:
Primal Kitchen Ketchup

Primal Kitchen Spicy Mustard

Primal Kitchen Ranch Dressing
Instructions
Preheat grill to 300 degrees F.

Place the ground beef in a large bowl and divide the beef into 8 equal portions (or 6 equal portions for larger Juicy Lucy burgers) and form each portion into a ¼-inch-thick patty, about 3½ inches in diameter.

Season the patties on one side with salt (this side will be the inside of the Juicy Lucy.

Fold the cheese slices in half and then in half again so that each slice is about 1½ inches square. Place a stack of cheese squares in the center of a patty and top with another patty, placing the season side of the patty on the cheese.

Use your fingers to seal the patty around the cheese; be sure to seal the edges well or the cheese will melt out. Repeat with the remaining patties and cheese.

Take a slice of bacon and wrap it around the top and sides of a patty. Wrap another slice of bacon around the patty, making an X on top with the first bacon slice. Secure the bacon with a toothpick. Repeat with the remaining patties and bacon.

Place on the grill over indirect heat. Close the lid. Grill for 18 to 20 minutes, flipping after 10 minutes, until the bacon is cooked to your liking.

After removing the burgers from the grill, let cool for a few minutes before consuming or the melted cheese will burn your mouth.

Serve Bacon Wrapped Juicy Lucy burgers with Primal Kitchen ketchup, mustard and ranch for extra deliciousness!

Store in an airtight container in the refrigerator for up to 4 days. To reheat, place on a rimmed baking sheet in a preheated 400°F oven for 3 minutes, or until heated through.
Nutrition
Calories:
383
|
Fat:
28
g
|
Protein:
30
g
|
Carbohydrates:
0
g
|
Fiber:
0
g
|
P:E Ratio:
1.1
TESTIMONY OF THE DAY
"I had the opportunity to meet this incredible lady (Maria Emmerich) two years ago.
I had, at this point, been keto for about 6 months and lost 40 lbs after having 4 children, stuck at about 200 lbs and not being able to lose any weight for years.
I had followed the advice of nutritionists and trainers who calculated "ideal" macros for me.  I had been weighing every bite of food, and was unable to lose any weight. When I learned about insulin resistance, I decided to give keto a try, after being told how bad it was for me. I'll never go back! I've been keto/ carnivore for 3 years in July.
I am always learning more, I am always improving, and I think this lady needs to know how much she's appreciated. (Craig Emmerich too).
Maria & Craig , you are improving the lives of so many.  Thank you!" Emily
Most people I consult are doing keto totally wrong. Get fast results with the my NEW Keto Packages!